Easy Sweet Cornbread Recipe
I just can't get enough of my sweet cornbread! It's a favorite of mine and my family's, ever since I can remember. Every time I make a batch, the aroma fills the house and brings a smile to my face. It's an easy and delicious recipe that I'm happy to share with you.
Sweet Cornbread Recipe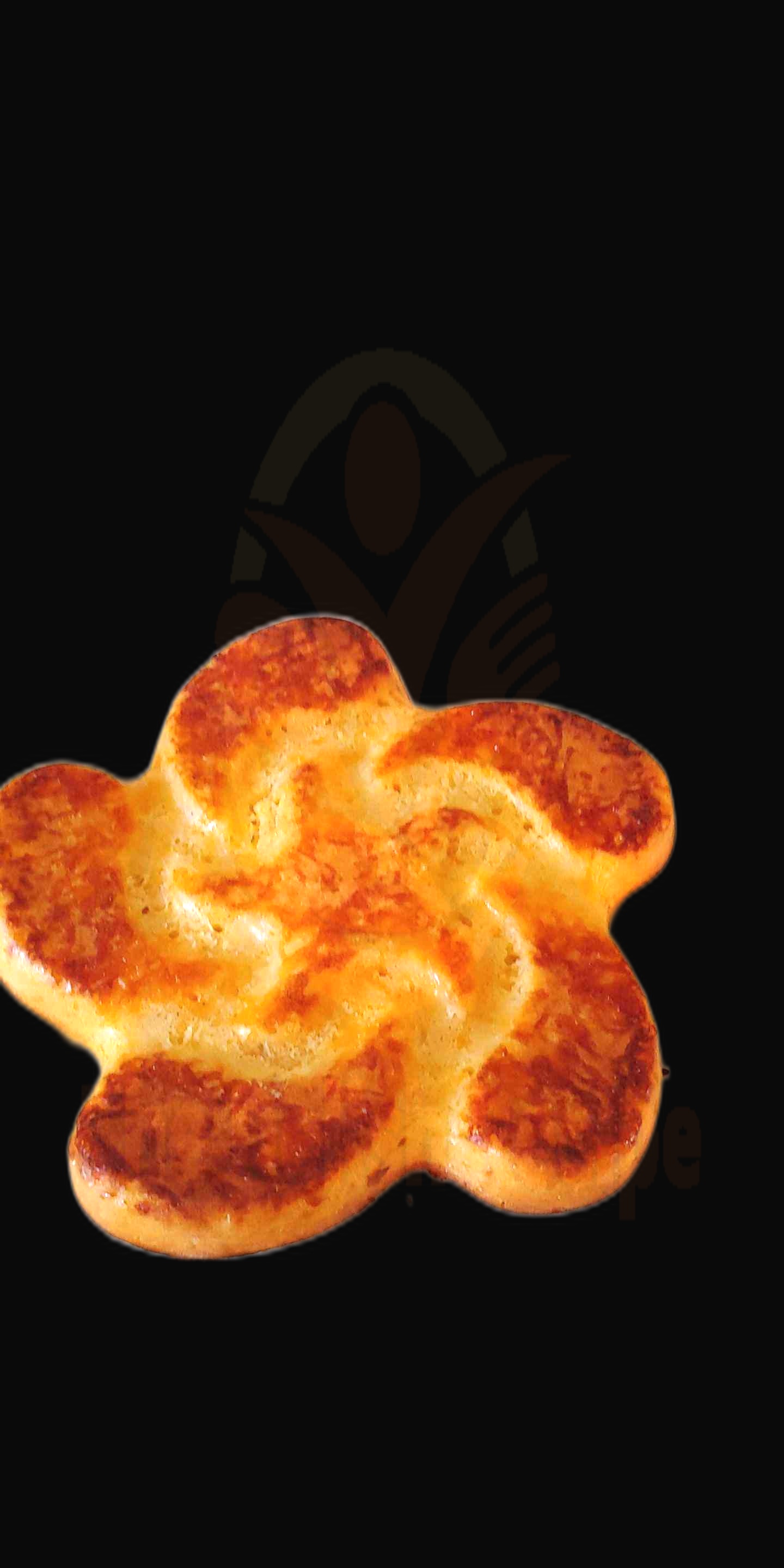 Ingredients
1 cup all-purpose flour
1 cup cornmeal
1 teaspoon baking powder
1 teaspoon baking soda
1 teaspoon kosher salt
1/4 cup granulated sugar
2 large eggs, lightly beaten
1/4 cup vegetable oil
1 cup buttermilk
Instructions
Preheat your oven to 375°F.
In a medium bowl, whisk together the all-purpose flour, cornmeal, baking powder, baking soda, salt, and sugar.
In a separate bowl, whisk together the eggs, vegetable oil, and buttermilk.
Slowly pour the wet ingredients into the dry ingredients and stir gently until just combined.
Grease an 8-inch square baking dish with butter or vegetable oil and pour the batter into it.
Bake the cornbread for 30 minutes, or until the top is golden brown and a toothpick inserted into the center comes out clean.
Let the cornbread cool for about 10 minutes before slicing and serving. Enjoy!
Nutrition Facts
Calories: 170
Total Fat: 7g
Saturated Fat: 1g
Cholesterol: 40mg
Sodium: 270mg
Total Carbohydrates: 20g
Dietary Fiber: 1g
Sugars: 4g
Protein: 3g
What makes sweet cornbread so delicious?
Nothing beats the taste of sweet, buttery cornbread, fresh from the oven! With its golden-brown crust and fluffy, moist interior, it's no wonder why sweet cornbread is so beloved. But what makes it so delicious?
At its core, sweet cornbread is a mixture of cornmeal and wheat flour, giving it that classic crumbly texture. The addition of sugar or honey is what sets it apart from traditional cornbread, adding a pleasant sweetness that complements the earthy taste of the cornmeal. Most recipes also call for butter, which adds a creamy richness – making the cornbread even more indulgent.
Besides the ingredients, the preparation process plays an important role in creating a delicious cornbread. Many recipes call for an overnight rise of the batter, which helps develop a subtle tang in the flavor. And then, of course, there's the baking. Sweet cornbread is best when it's baked to a perfect golden-brown color and the interior is still moist and fluffy.
All these factors combine to make sweet cornbread one of the most beloved baked goods of all time. From its subtle sweetness to its golden-brown crust, it's a timeless classic.
How can you make sweet cornbread that is perfect every time?
Making perfect sweet cornbread every time is easy! All you need is the right ingredients, a few tips and tricks, and some patience. With just a few simple steps, you can make delicious sweet cornbread that your friends and family will love.
The first step to making great sweet cornbread is to start with high-quality ingredients. Choose the freshest cornmeal you can find, as well as the best butter, sugar, and eggs. If you want to add extra flavor, try adding in some shredded cheese or fresh herbs.
Next, you'll need to get the right consistency for the batter. Start by combining the dry ingredients in a bowl and then adding in the wet ingredients. Whisk the batter until it's smooth and lump-free. If you need to add more liquid, you can use either milk or water.
Once your batter is ready, it's time to bake. Grease your baking dish with butter and pour in the batter. Bake the cornbread at 375F for 25-30 minutes, or until a toothpick inserted in the center comes out clean.
Finally, let your cornbread cool before serving. You can add a few pats of butter for extra flavor, or you can keep it plain.
What are some creative ways to serve sweet cornbread?
There are plenty of creative ways to serve up delicious sweet cornbread! One of the most popular and delicious ways to enjoy sweet cornbread is by making mini muffins. Simply use your favorite cornbread recipe, and divide the batter into a mini muffin tin. The individual-sized portions make it easy to enjoy, no matter how many people you're serving! Another creative way to serve sweet cornbread is by making cornbread "croutons". Cut the cornbread into cubes, and toss with olive oil, salt, and your favorite herbs. Bake the cubes at 375°F until they're golden and crispy. They're perfect for adding a unique crunch to any salad, or just eating as a snack. Finally, sweet cornbread is the perfect accompaniment to chili. Cut the cornbread into squares, then top with chili, cheese, and jalapeño slices for the ultimate chili experience.
What are some must-have ingredients for making sweet cornbread?
Making delicious sweet cornbread is all about having the right ingredients. The basics are simple: cornmeal, flour, sugar, butter and eggs. Of course, there are many variations to the recipe, however, these five ingredients are the must-haves for the perfect sweet cornbread.
For some extra flavor, you can also add baking powder, baking soda and salt to your mix. Baking powder and baking soda will help give your cornbread a light and fluffy texture, while salt will help balance the sweetness of the sugar.
If you're looking to take your cornbread to the next level, consider adding some fresh or freeze-dried corn kernels. The kernels will add a delicious crunch and extra sweetness to your cornbread. For a creamy texture and sweet flavor, use buttermilk instead of regular milk. You can also add some honey or maple syrup to the mix for an even sweeter taste.
For some extra flavor, you can also add a variety of spices to your cornbread, such as cinnamon, nutmeg, allspice, or even cayenne pepper. These spices will add a depth of flavor to your cornbread, as well as a hint of warmth and spice.
Finally, don't forget to top your cornbread with some butter or honey before serving. This will give your cornbread that extra special touch and will ensure that it is both sweet and delicious.
In conclusion, the must-have ingredients for making sweet cornbread are cornmeal, flour, sugar, butter, eggs, baking powder, baking soda, salt, corn kernels, buttermilk, honey or maple syrup, and spices. With these ingredients, you can make a delicious, sweet and flavorful cornbread that everyone will enjoy.
What makes sweet cornbread a crowd favorite?
You know what makes sweet cornbread a crowd favorite? It's the perfect combination of sweet and savory flavors, plus a delectably moist texture that will have everyone reaching for more. It's a treat that everyone loves, and it's easy to make too!
What really sets sweet cornbread apart is its unique sweetness. Thanks to the addition of sugar or honey, it's just sweet enough to satisfy your craving for something sweet, but not too sweet that it takes away from the savory flavor of the cornbread itself.
The texture of sweet cornbread is also key. A well-made sweet cornbread should have a moist crumb, with a golden-brown crust. It should be light, fluffy, and just the right amount of crumbly. There's nothing like biting into a piece of sweet cornbread and feeling it melt away in your mouth!
And of course, let's not forget about the flavor. Sweet cornbread has a fantastic blend of savory and sweet flavors that come together perfectly. The cornmeal gives it a slightly nutty flavor, while the sugar or honey adds a delightful sweetness. Plus, you can always add some fun mix-ins like nuts, dried fruits, or chocolate chips for an extra special treat.
So, what makes sweet cornbread a crowd favorite? It's the perfect combination of sweet and savory flavors, plus a delectably moist texture that will have everyone reaching for more. Plus, it's simple to make, so you can whip up a batch any time you're in the mood for something sweet and delicious.