Cinnamon-Honey Bliss: Deliciously Sweet Pancakes
I'm a big fan of pancakes and trying out new recipes, so when I came across this Cinnamon-Honey Pancake recipe I knew I had to give it a try. Since first making these pancakes I've been hooked; the combination of sweet honey and warm cinnamon creates a flavor that's truly unforgettable. Every time I make these pancakes I get compliments from my family and friends, so I'm excited to share this recipe with you!
Cinnamon-Honey Pancakes Recipe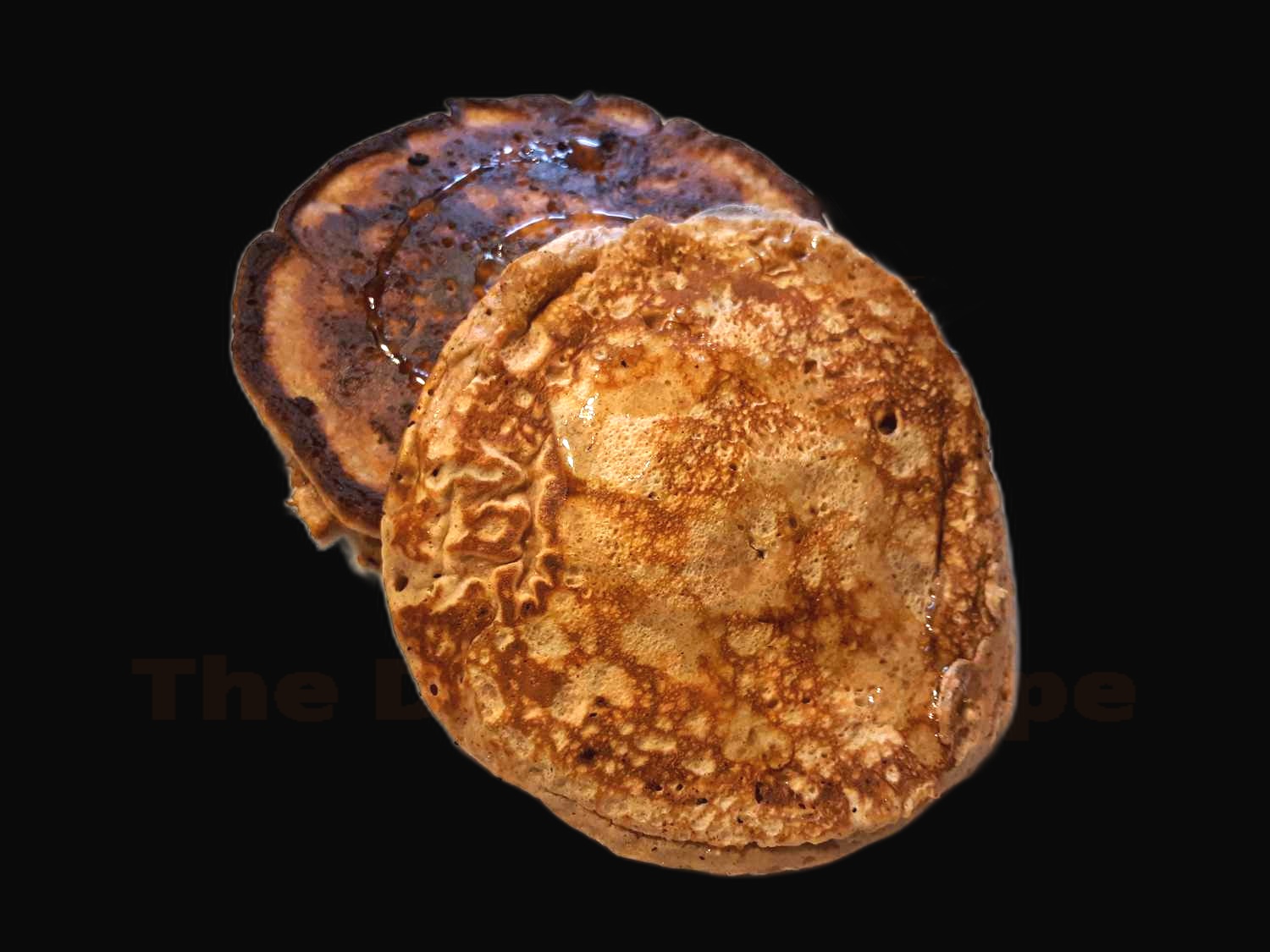 Ingredients
1 cup all-purpose flour
1 tablespoon baking powder
1/4 teaspoon baking soda
1/4 teaspoon salt
1 teaspoon ground cinnamon
1 tablespoon white sugar
1 cup milk
2 tablespoons honey
2 tablespoons vegetable oil
1 egg
Instructions
Preheat a frying pan over medium-high heat.
In a large bowl, mix together the all-purpose flour, baking powder, baking soda, salt, ground cinnamon and sugar.
In a separate bowl, whisk together the milk, honey, vegetable oil, and egg until well combined.
Pour the wet ingredients into the dry ingredients and mix until just combined.
Spoon 1/4 cup of the batter onto the preheated frying pan, and cook for 3 minutes per side.
Repeat this step until all the batter is used.
Let the pancakes cool for about 5 minutes before serving.
Enjoy your delicious Cinnamon-Honey Pancakes!
Nutrition Facts
Calories: 442
Fat: 13g
Carbohydrates: 73g
Fiber: 1g
Protein: 9g
Sodium: 662mg
Sugar: 33g
What is the best way to make cinnamon-honey pancakes?
The best way to make cinnamon-honey pancakes is to combine the flavors of cinnamon and honey into the batter. This will result in a delicious and unique pancake that has a sweet and spicy flavor. To do this, simply add a teaspoon of ground cinnamon and 2 tablespoons of honey to the pancake batter before cooking. You can also add a pinch of nutmeg, if desired.
The pancakes can be cooked on a griddle or in a pan. When cooking on a griddle, make sure to preheat the griddle to 375 degrees Fahrenheit. Grease the griddle with a light coating of butter or oil to prevent sticking. Then, pour a ladleful of pancake batter onto the griddle and cook until the edges are golden and the center is cooked through. Flip the pancake over and cook until the other side is golden brown.
When making pancakes in a pan, place a non-stick pan over medium heat and grease lightly with butter or oil. Pour the batter into the pan and cook until the edges are golden and the center is cooked through. Flip the pancake over and cook the other side until golden brown.
For a final touch, drizzle the pancakes with honey, sprinkle with cinnamon and a pinch of nutmeg, and serve! These pancakes are perfect for a weekend brunch or served as a sweet treat.
What other ingredients can be added to cinnamon-honey pancakes to make them even tastier?
Drizzle even more delicious flavor onto your Cinnamon-Honey Pancakes with a few simple additions! Whether you like your pancakes to have a little crunch or some creamy texture, there are plenty of ingredients that you can add to make them even more delicious.
To add a crunch to your pancakes, try adding some chopped nuts, such as walnuts or almonds, or some shredded coconut. You can also add a sprinkle of granola for an extra bit of crunch. Not only do these toppings add an interesting texture, but they can also provide some extra nutrients and antioxidants.
For an extra creamy addition, try adding some Greek yogurt or cream cheese. Both of these ingredients will make your pancakes even more indulgent and add a nice flavor. You can also try adding some mashed banana or applesauce for even more sweetness.
Finally, don't forget to add some extra flavor on top! You can try adding some extra honey or a drizzle of melted peanut butter or Nutella. Or, if you're feeling adventurous, you can experiment with different flavored syrups or jams.
What are the health benefits of combining cinnamon and honey in pancakes?
The health benefits of combining cinnamon and honey in pancakes are numerous! Both ingredients have their own unique properties that can help to enhance the overall nutritional value of pancakes.
Cinnamon is known to be a powerful antioxidant, which helps to fight off harmful free radicals in the body. It can also reduce inflammation, helping to promote a healthy immune system.
Honey is filled with essential vitamins and minerals, as well as natural enzymes. It helps to regulate blood sugar levels and can promote healthy digestion.
When combined, cinnamon and honey can help to reduce cholesterol levels and boost your metabolism.
Finally, the combination of cinnamon and honey in pancakes can be a delicious way to get a healthy dose of antioxidants and vitamins into your day.
How do the flavors of cinnamon and honey work together in pancakes?
Cinnamon and honey are a classic combination that is both sweet and subtly spiced. When used together in pancakes, they create a delicious flavor that's sure to please! Here's how the flavors of cinnamon and honey work together in pancakes:
Cinnamon adds a warm and robust flavor. It has a deep and slightly spicy flavor that is balanced by sweet notes of honey.
Honey brings out the sweetness in pancakes and helps to balance out the spicy notes of the cinnamon.
The combination of cinnamon and honey gives the pancakes a delicious, slightly sweet and spicy flavor that is sure to please everyone!.
The two flavors work together to create a unique flavor that will make your pancakes stand out from the crowd.
The combination of cinnamon and honey also adds a unique and delicious aroma to the pancakes.
What are some creative ways to enjoy cinnamon-honey pancakes?
When it comes to delicious and creative recipes, cinnamon-honey pancakes are the way to go! There are lots of different ways to enjoy these pancakes, so let's take a look at some of the best ideas.
For a simple and delicious breakfast, why not try making a cinnamon-honey pancake stack? Start by making some fluffy pancakes as normal, and then stack them up in a tower. Once the tower is complete, pour some warmed honey over the top, and finish off with a sprinkle of cinnamon. It's a great way to start the day!
For a more indulgent treat, why not try baking cinnamon-honey pancakes? Start by making a pancake mix using butter, honey, cinnamon, and other ingredients of your choice. Once the mix is ready, spoon it into a greased baking tin and bake in the oven for about 20 minutes. Serve the finished pancakes warm with a dollop of cream and a drizzle of honey. Yum!
Finally, for a healthier option, why not make some cinnamon-honey pancakes with oats? Start by whizzing together some oats, honey, cinnamon, and other ingredients in a blender. Fry spoonfuls of the mixture in a pan with a little butter or oil until cooked through. Serve the pancakes warm with some fresh fruit. Delicious!
As you can see, there are lots of ways to enjoy cinnamon-honey pancakes. Whether you want a simple stack, a decadent bake, or a healthier option, these pancakes are the perfect way to start your day.