Delicious Peach Pound Cake Recipe
I have been baking my famous peach pound cake for over a decade now. It is a family favorite and a great way to make use of a bumper crop of peaches. This cake has been a staple at every gathering since I first started making it, and I'm sure it will become a favorite of yours, too! It's a simple, yet delicious cake that is sure to be a hit. So, let's get baking!
Peach Pound Cake Recipe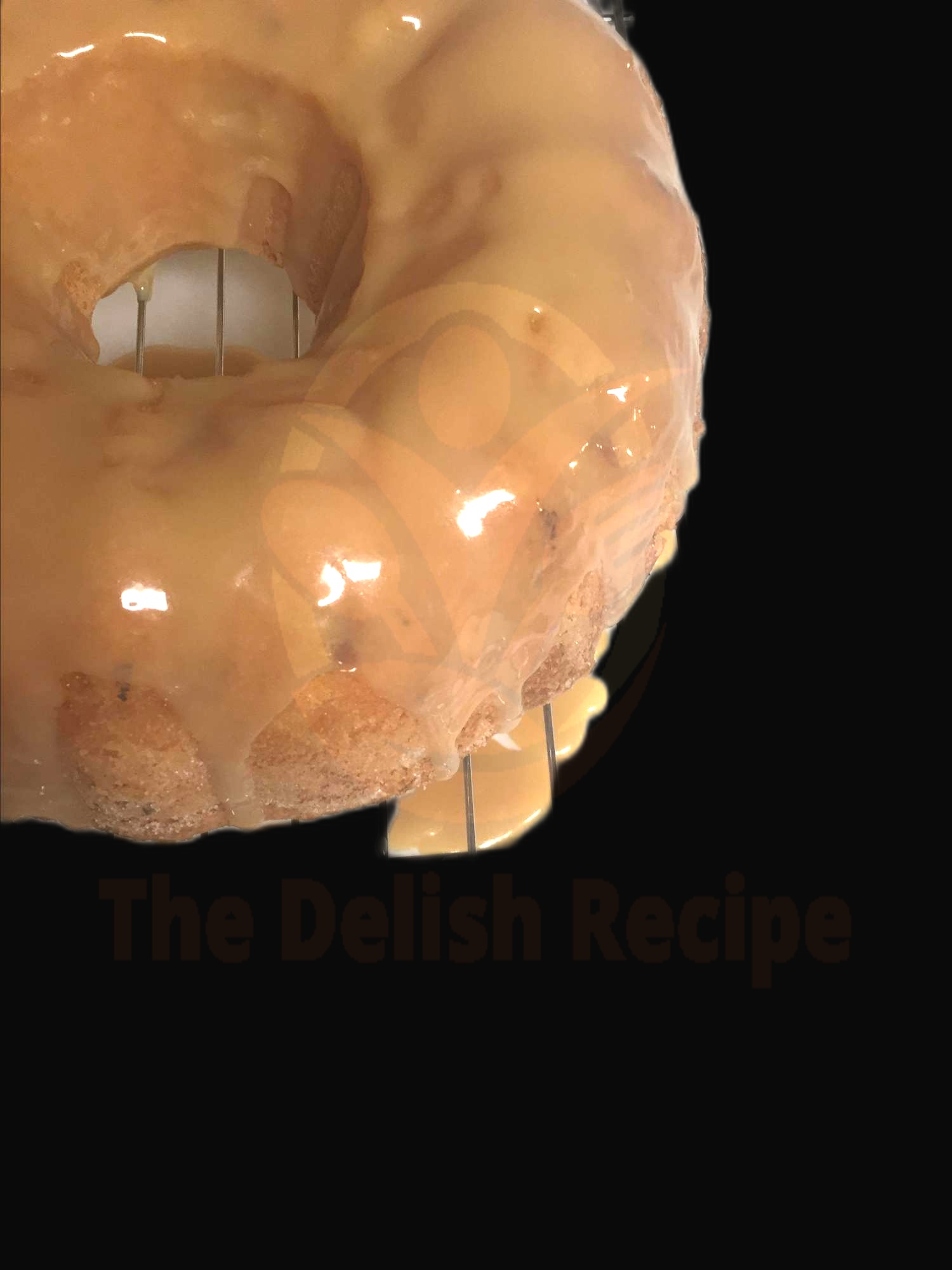 Ingredients
3 cups all-purpose flour
2 teaspoons baking powder
1 teaspoon baking soda
1 teaspoon salt
1 cup butter, softened
2 cups sugar
4 large eggs
1 teaspoon vanilla extract
1 cup sour cream
3 ripe peaches, peeled and diced
Instructions
Hey everyone, today I'm going to show you how to make a delicious Peach Pound Cake!
Let's start by gathering our ingredients. We'll need 3 cups of all-purpose flour, 2 teaspoons of baking powder, 1 teaspoon of baking soda, 1 teaspoon of salt, 1 cup of softened butter, 2 cups of sugar, 4 large eggs, 1 teaspoon of vanilla extract, 1 cup of sour cream and 3 ripe peaches, peeled and diced.
Now that we have all of our ingredients, let's get baking! Preheat your oven to 350°F.
In a medium-sized bowl, mix together the flour, baking powder, baking soda, and salt. Set the bowl aside.
In a separate bowl, cream together the butter and sugar until it's light and fluffy. Then add in the eggs one at a time, mixing until each egg is fully incorporated. Pour in the vanilla extract and stir until everything is combined.
Add the dry ingredients to the wet ingredients and mix until all of the ingredients are combined. Then, fold in the sour cream and diced peaches.
Grease a 9×5 inch loaf pan and pour the batter into the pan. Bake in the oven for 60 minutes or until the cake is golden brown and a toothpick inserted into the center comes out clean.
Let the cake cool in the pan for 30 minutes before transferring it to a cooling rack. Enjoy your delicious Peach Pound Cake!
Nutrition Facts
Calories: 590
Carbohydrates: 82 g
Fat: 24 g
Protein: 8.6 g
Sodium: 900 mg
Sugar: 41 g
What makes peach pound cake a must-have treat?
Peach pound cake is a must-have treat for any sweet tooth! With its light and airy texture, buttery flavor, and the perfect balance of sweetness and tartness, it's no wonder why this classic dessert has stood the test of time. The addition of peaches adds a unique, summery twist to the cake that makes it truly special. Not to mention, the beautiful presentation of this cake makes it a showstopper at any gathering.
What tips can you use to make a delicious peach pound cake?
Making a delicious peach pound cake doesn't have to be difficult! Here are some tips to help you get the perfect result every time:
Choose ripe, sweet peaches – the riper they are, the juicier and sweeter your pound cake will be!.
Use a good quality butter for the cake batter – it will give the pound cake a nice and creamy texture.
When adding the peaches to the cake batter, make sure they are cut into small pieces so they are evenly distributed throughout the cake.
Make sure to use the appropriate baking pan size – a 9×5 inch loaf pan is usually recommended for a peach pound cake.
Don't overmix the batter – this can lead to a dense, dry cake.
Bake the cake until it is golden brown and a toothpick inserted comes out clean.
Let the cake cool completely before slicing and serving.
What are some fun ways to serve peach pound cake?
When it comes to serving up a delicious peach pound cake, there's no shortage of fun and creative ways to do it! Whether you're hosting a party or just having a cozy night in, here are some ideas to help get your creative juices flowing:
Create a delicious peach trifle. Layer pieces of your pound cake with fresh whipped cream and juicy peaches. Sprinkle some chopped nuts and grated chocolate on top for an extra special treat.
Make a decadent ice cream sundae. Slice up your pound cake and top it with a scoop of your favorite ice cream. Drizzle some caramel sauce and sprinkle chopped nuts for added flavor.
Fancy up your pound cake with a homemade compote. Simmer fresh peaches in a mixture of sugar and water until they're soft and juicy. Serve the compote with a slice of your pound cake and top it with a dollop of whipped cream.
Enjoy a slice with a hot cup of tea or coffee. The warmth of the beverage will bring out the flavor of the peaches in the pound cake. Add a dollop of your favorite jam or jelly to give it a little extra sweetness.
No matter how you choose to serve it, enjoying a slice of peach pound cake is always a treat.
What flavor combinations go best with peach pound cake?
When it comes to pairing flavors with peach pound cake, it's hard to go wrong! Sweet and juicy peaches pair perfectly with all sorts of complementary flavors. From light, refreshing options like lemon and lime, to more decadent flavors like caramel and coconut, there are endless possibilities to choose from. Here are some of the best flavor combinations to pair with peach pound cake:
Lemon and Coconut: The combination of tart lemon and coconut is a match made in heaven. They enhance the flavor of the peaches while adding a nice depth of flavor.
Caramel and Pecans: Caramel and pecans add a delectable sweetness to the pound cake that's hard to resist. The crunchy pecans also provide a nice contrast to the soft texture of the cake.
Cinnamon and Brown Sugar: Cinnamon and brown sugar are a classic combination that works well with any type of cake. The sweetness of the sugar and the spiciness of the cinnamon add a wonderful depth of flavor to the peaches.
Vanilla and Almonds: Vanilla and almonds are a great combination for adding a unique flavor to the pound cake. The sweetness of the vanilla is balanced by the nuttiness of the almonds, creating a complex flavor profile.
No matter what flavor combinations you choose, peach pound cake is sure to be a hit. Experiment with different combinations to find the perfect flavor profile for you.
How can you add a creative twist to your peach pound cake?
Adding a creative twist to your peach pound cake is easy! You can take a classic dish and make it extraordinary with a few simple changes. Here are a few ideas to get you started.
Take your pound cake to the next level by adding a simple glaze. Mix together a few tablespoons of melted butter, powdered sugar, and a little peach juice or extract. Spread it over your cooled cake for a delicious and flavorful topping.
Give your pound cake an extra flavor boost by adding a layer of spiced peaches between the batter and the glaze. Mix together diced peaches with a pinch of cinnamon, nutmeg, and allspice and spread it over the top of the unbaked cake.
Make a traditional pound cake with a unique twist by adding chopped pecans and shredded coconut to the batter. The combination of crunchy nuts and sweet coconut will make this classic dish truly memorable.
For a truly decadent dessert, add a layer of caramel sauce to your pound cake. You can either make your own with butter, sugar, and cream or use store-bought for a quick and easy solution.
No matter which creative twist you choose, your peach pound cake will be absolutely delicious.