Who doesn't love a good cookie? And who doesn't love a good shortcut? These two-ingredient cookies are both! All you need is a box of cake mix and some butter (or margarine). You can use any flavor of cake mix you like, so have fun experimenting.
Ingredients
1/2 cup butter, softened
1/2 cup shortening
2 eggs
1 teaspoon vanilla extract
1 (18.25 ounce) package yellow cake mix
Instructions
1. Preheat oven to 375 degrees F (190 degrees C).
2. Mix together butter, shortening, egg yolks and vanilla.
3. Thoroughly blend in cake mix 1/3 at a time. If dough is dry, add 1 to 1/2 teaspoons water.
4. Half cup chopped nuts, chocolate morsels, coconut, or raisins can be added to dough.
5. Roll dough into long smooth roll and chill until firm.
6. Slice cookies about 1/4 inch thick and bake on ungreased cookie sheet about 8 minutes or until cookie is light brown around edges.. Cool cookie on sheet about 1 minute before removing to rack
Nutrition Facts
Calories: 2134
Fat: 118 g
Saturated fat: 45 g
Cholesterol: 372 mg
Sodium: 3548 mg
Carbohydrates: 251 g
Fiber: 4 g
Sugar: 139 g
Protein: 25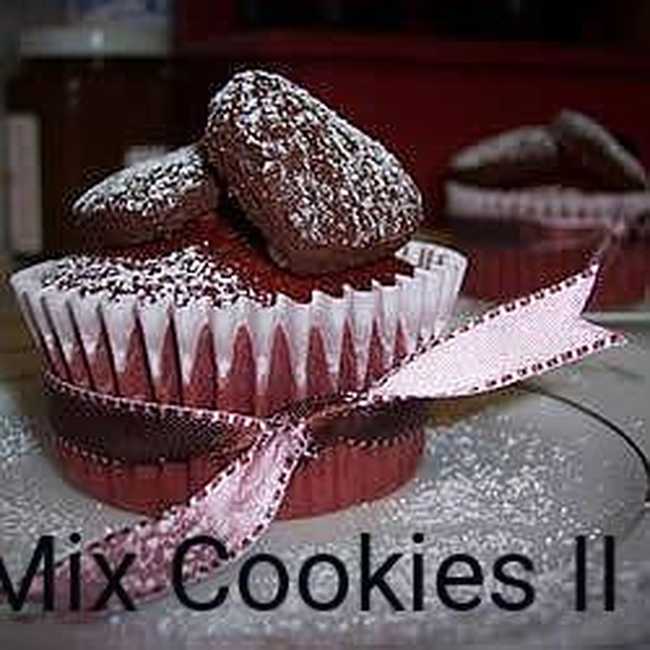 How do you make cake batter thicker?
If you find that your cake batter is a little on the thin side, there are a few things you can do to thicken it up. First, make sure you beat the batter on low to medium speed for the amount of time specified in the recipe. Beating the batter helps to incorporate air into it, which will in turn help to thicken it up.
You can also add a bit more flour to the mix if needed. Just be careful not to add too much or your cake will end up being dry. If all else fails, pop your batter into the fridge for about 15-20 minutes before baking; this will help firm it up a bit and make it easier to work with.
Can you make cookies from a cake mix?
Yes, you can absolutely make cookies from a cake mix! It's actually quite easy to do – all you need to do is add the right amount of wet ingredients (oil and eggs) to create a cookie dough. The dry ingredients are already accounted for in the cake mix, so you don't have to worry about that.
How do you make cookies with Funfetti cake mix?
Funfetti cake mix cookies are a quick and easy treat that are perfect for any occasion. To make them, simply mix together the cake mix, canola oil and eggs. If you want to add some extra sprinkles, go ahead and mix them in as well. Once the batter is moist and all of the ingredients are blended, shape it into 1-inch balls or use a 1-inch cookie scoop. You can then roll the dough into extra sprinkles or top with them before baking at 350 degrees for 8-10 minutes.
How do you thicken cake batter for cookies?
There are a few ways to thicken cake batter for cookies. One is to add oil to the mixture. This will help the dough spread better and result in a more consistent cookie. Vegetable oil works well, but any light-colored oil such as corn or canola oil will do. Another way to thicken cake batter is to mix in your desired mix-ins (chocolate chips, nuts, etc.). This will also help the dough spread better and result in a more uniform cookie. Finally, you can transfer the dough to a parchment paper-lined baking sheet. This will help prevent sticking and make for an overall nicer looking cookie.
How do you thicken thin batter?
There are a few ways to thicken thin batter. One is to add flour, one tablespoon at a time, stirring after each addition. Another way is to let the batter sit for 10 minutes or so to see if it will thicken on its own. If neither of these methods works, you can try adding a thickening agent like cornstarch or tapioca flour.