Delicious Walnut-Pumpkin Cookies – An Easy Recipe To Try
The smell of walnut-pumpkin cookies baking in the oven is one of my favorite autumn aromas! With their subtle sweetness and nutty crunch, these cookies always make me feel like it's the coziest time of year. I'm so excited to share this recipe with you so you can experience the comfort of these delicious treats for yourself.
Walnut-Pumpkin Cookies Recipe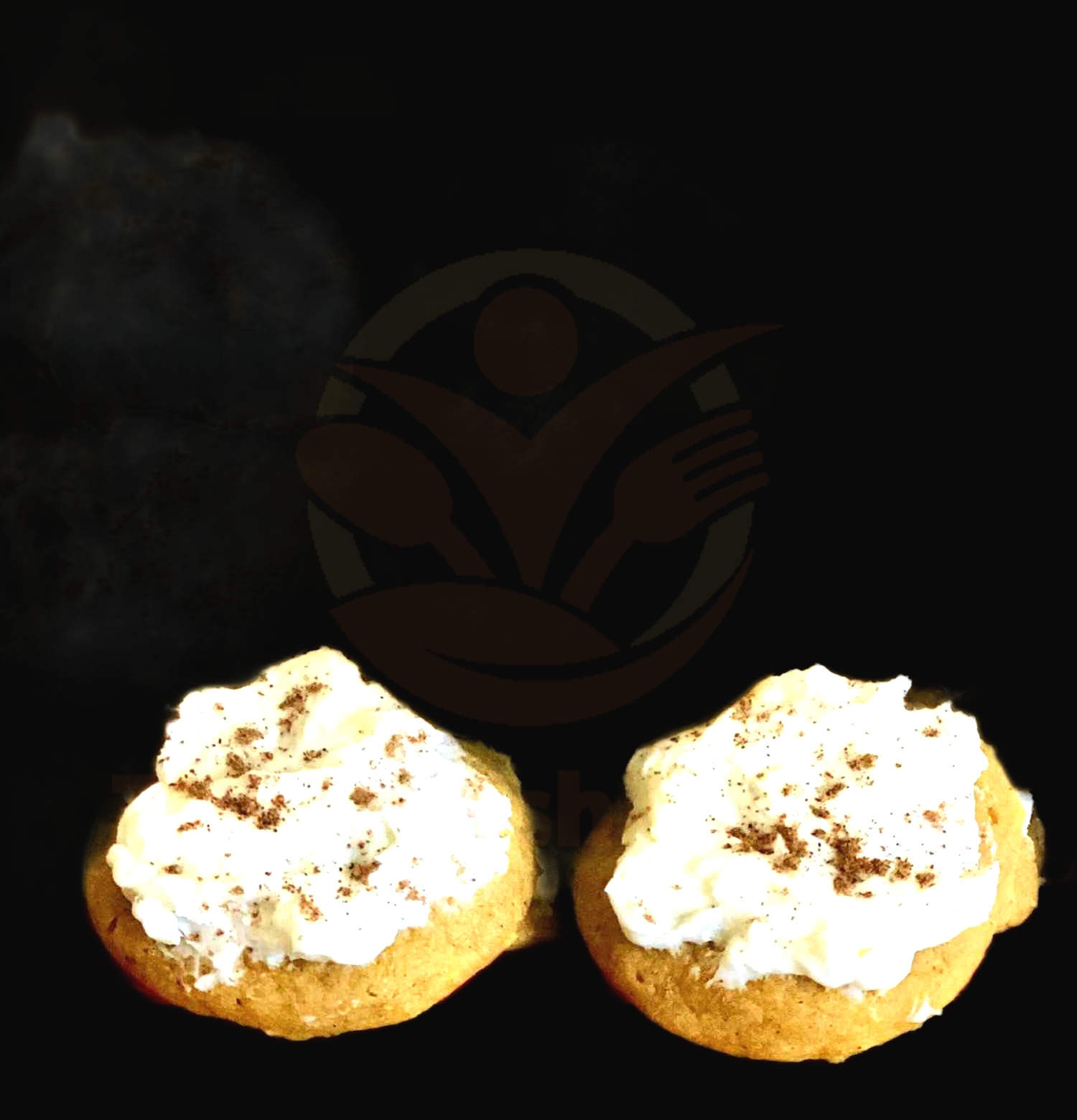 Ingredients
1 cup all-purpose flour
1/2 teaspoon baking soda
1/2 teaspoon ground cinnamon
1/4 teaspoon ground nutmeg
1/4 teaspoon ground ginger
1/4 teaspoon salt
1/2 cup (1 stick) butter, softened
1/2 cup packed light brown sugar
1/2 cup granulated sugar
1 large egg
1 teaspoon pure vanilla extract
1 cup walnuts, chopped
1 cup canned pumpkin puree
Instructions
Let's get baking! Here is what you'll need to make Walnut-Pumpkin Cookies:
cup all-purpose flour
/2 teaspoon baking soda
/2 teaspoon ground cinnamon
/4 teaspoon ground nutmeg
/4 teaspoon ground ginger
/4 teaspoon salt
/2 cup (1 stick) butter, softened
/2 cup packed light brown sugar
/2 cup granulated sugar
large egg
teaspoon pure vanilla extract
cup walnuts, chopped
cup canned pumpkin puree
Preheat your oven to 350 degrees Fahrenheit.
In a medium bowl, whisk together the flour, baking soda, cinnamon, nutmeg, ginger, and salt.
In a separate bowl, use a mixer to cream the butter, brown sugar, and granulated sugar together until light and fluffy.
Add the egg and vanilla extract and beat until combined.
Add the dry ingredients to the wet ingredients, slowly mixing until blended.
Stir in the walnuts and pumpkin puree.
Drop the cookie dough by heaping tablespoonfuls onto an ungreased baking sheet.
Bake for 12 minutes and then let cool on the baking sheet for an additional 13 minutes.
Enjoy your delicious Walnut-Pumpkin Cookies!
Nutrition Facts
Calories: 372
Fat: 18g
Carbohydrates: 46g
Protein: 6g
Sodium: 251mg
Sugar: 31g
What makes walnut-pumpkin cookies the perfect holiday treat?
Walnut-Pumpkin Cookies are the perfect holiday treat because they are delicious, easy to make, and festive! When it comes to holiday baking, these cookies are a surefire winner. Not only do they have a wonderful combination of flavors, but they are also super simple to make. Plus, their beautiful orange color and crunchy walnuts make them the perfect addition to any holiday dessert tray.
For those not familiar with this recipe, Walnut-Pumpkin Cookies are a combination of pumpkin puree, walnuts, sugar, and spices like cinnamon, nutmeg, and ginger. The ingredients are mixed together to form a soft yet slightly chewy dough that is then rolled into bite-sized balls and baked until golden. The resulting cookies are a delightful blend of sweet and spicy flavors that are perfect for the holiday season.
The best part about making Walnut-Pumpkin Cookies is that they require only a few simple ingredients and they come together in no time. This makes them perfect for last-minute holiday baking when you're short on time. Plus, they are a great make-ahead treat for holiday parties and other festive gatherings.
So if you're looking for a delicious and easy-to-make holiday treat, look no further than Walnut-Pumpkin Cookies.
How long do walnut-pumpkin cookies take to prepare?
Making delicious walnut-pumpkin cookies doesn't take long at all! All you need is about 30 minutes to prepare a batch of these tasty treats.
First, you'll need to preheat your oven to 350 degrees Fahrenheit. While it's heating up, you can start combining the ingredients. In a large mixing bowl, combine 1/2 cup of butter, 1 cup of white sugar, 1 cup of canned pumpkin, 1 egg, and 1 teaspoon of vanilla extract. Make sure the butter is room temperature and softened.
Once those ingredients are mixed together, you'll want to add in your dry ingredients. This includes 1 1/2 cups of all-purpose flour, 1 teaspoon of baking powder, 1/2 teaspoon of baking soda, and 1/2 teaspoon of ground cinnamon. Finally, stir in 1/2 cup of chopped walnuts and mix everything together.
Now it's time to make the cookies! Place spoonfuls of the cookie dough onto a greased cookie sheet and bake for about 12-15 minutes. Once the cookies have finished baking and cooled, you'll be able to enjoy your freshly made walnut-pumpkin cookies!
So, as you can see, you don't need much time at all to make these delightful treats. All in all, you can have a batch of walnut-pumpkin cookies ready in around 30 minutes or less.
What are the health benefits of walnut-pumpkin cookies?
Yes, you heard right! Walnut-pumpkin cookies are not only delicious, but they offer a plethora of health benefits too! Here's a look at some of the top advantages of enjoying these yummy goodies:
Rich in Vitamins: Walnut-pumpkin cookies are a great source of Vitamins A and C, both of which are essential for a healthy immune system and overall health.
High in Fiber: This tasty treat is packed with dietary fiber, which is beneficial for promoting a healthy digestive system.
Rich in Antioxidants: Walnuts are chock full of antioxidants, which help protect your body from free radicals and other damaging substances.
Low in Fat: These cookies are low in fat, making them a great snack option for those looking to manage their weight.
High in Protein: Enjoying a few of these cookies provides your body with a healthy dose of protein, which can help to keep you feeling fuller for longer.
What are some tips for making the perfect walnut-pumpkin cookies?
Making the perfect walnut-pumpkin cookies doesn't have to be difficult! Here's some tips to help you create the perfect batch of tasty treats:
Make sure your ingredients are fresh and of good quality. Use pure pumpkin puree, not pumpkin pie filling, and real butter, not margarine.
Use a combination of light brown and dark brown sugar to bring out the warmth of the pumpkin and walnuts.
Add a teaspoon of ground ginger, allspice, and cinnamon for a hint of spiciness.
Don't overmix the batter – mix until just combined for a chewy cookie texture.
Bake the cookies at 350°F for 12-15 minutes until the edges are golden brown.
What are the unique flavor combinations in walnut-pumpkin cookies?
Walnut-Pumpkin Cookies are an amazing treat that features a unique combination of flavors. The combination of sweet pumpkin puree with crunchy walnuts creates an irresistible combination that is sure to be a hit with everyone. Plus, the addition of spices like cinnamon and nutmeg gives the cookies a fall-inspired flavor that everyone will love.
What creative ways can walnut-pumpkin cookies be served?
Walnut-pumpkin cookies are a delightful autumn treat that comes with endless possibilities for creative presentation. Whether you're hosting a cozy gathering with friends or preparing a festive dessert for a family dinner, you can think outside the box and get creative with your walnut-pumpkin cookie service. Here are a few ideas to get you started:
Cookie Cake: Bake an extra-large cookie and decorate it with frosting or melted chocolate for a special occasion.
Cookie Bites: Cut your walnut-pumpkin cookies into bite-sized squares and serve with a side of caramel, chocolate, or peanut butter dipping sauces.
Cookie Sandwiches: Fill two cookies with cream cheese, pumpkin puree, or a caramel-walnut spread for a sweet and creamy snack.
Stuffed Cookies: Stuff your walnut-pumpkin cookies with a filling like chocolate chips, crushed candy, or even chocolate-covered espresso beans for a unique twist.
Cookie Pops: Stick a lollipop stick into each cookie and dip them in melted chocolate or colored icing for a fun and festive presentation.
No matter how you choose to serve them, your guests will be sure to love your walnut-pumpkin cookies. There's no limit to the creative ways you can present this classic autumn treat.