A Sarah Bernhardt is a classic French dessert that is named after the famous actress. It consists of chocolate and coffee-flavored mousse, often made with dark chocolate, that is layered with biscuit or sponge cake. The cake is then usually covered in a rich chocolate ganache or glaze.
Ingredients
1 cup almond paste
3 egg whites
1 cup sugar
1 teaspoon almond extract
1 pinch salt
9 semisweet chocolate squares
1/2 cup butter
3 egg yolks
3 tablespoons rum or brandy
Instructions
1. Preheat oven to 350 degrees F (180 degrees C).
2. Line 2 baking sheets with ungreased foil and set them aside.
3. In a large bowl, combine almond paste, egg whites, sugar, almond extract and salt. Beat with mixer at medium until well blended.
4. Spoon the batter into a pastry bag fitted with #8 star tip and press it into 1 1/4 inch rounds on the prepared baking sheets.
5. Bake for 10-15 minutes, until pale golden in color. Remove the foil to wire racks to cool cookies completely before removing them from the sheets carefully and placing them on waxed paper lined pans..
6 While cookies are baking; melt 9 squares of semisweet chocolate in double boiler .Remove from heat and beat in 1/2 cup butter 7 Add egg yolks and rum until smooth Let stand until slightly thickened stirring occasionally 8 Spread1 teaspoons filling on bottom of each macaroon Refrigerate filling side up on pan until firm about 1 hour To Make Glaze: Work with small quantities of chocolate at a time Melt sweet cooking chocolate in a double boiler until smooth Remove from heat Test chocolate it should feel lukewarm Dip cookies filling side down rotating to
Nutrition Facts
Serving size: 1 cookie
Calories: 120
Fat: 7 g
Saturated fat: 3.5 g
Cholesterol: 30 mg
Sodium: 40 mg
Carbohydrates: 12 g
Fiber: 1 g
Sugar: 10 g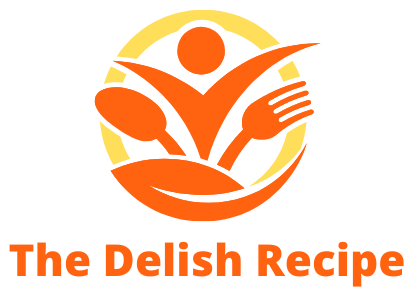 Why was Sarah Bernhardt so famous?
Sarah Bernhardt was a French actress who became famous in America for her "farewell tours" between 1880 and 1918. These tours were often motivated more by financial considerations than by artistic concerns. However, Bernhardt's great talent and magnetic personality helped make her one of the most celebrated performers of her time.
Bernhardt began her career as a child actor in France, where she quickly established herself as a rising star. In 1866, she made her debut at the Comédie-Française in Paris, earning rave reviews for her performances. She soon became one of the most sought-after actresses in Europe, appearing in some of the biggest productions of the day.
In 1880, Bernhardt embarked on her first American tour. This initial venture was not especially successful, but she persevered and returned to the United States several more times over the next few years. Her final tour in 1918 proved to be a huge success, cementing her reputation as one of America's foremost dramatic actresses.
Throughout her career, Sarah Bernhardt captivated audiences with her electrifying stage presence and undeniable charisma.
What happened to Sarah Bernhardt?
Sarah Bernhardt was a French actress who was made a member of the Legion of Honour in 1914. In 1905, during a South American tour, she injured her right knee when jumping off the parapet in the last scene of La Tosca. By 1915 gangrene had set in, and her leg had to be amputated.
Who was the first actress?
Durgabai Kamat was the first actress in Indian cinema. She was born in 1899 and died on May 17, 1997. In the early 1900s, acting in film or theatre was a taboo for women, so much so that Dadasaheb Phalke, the father of Indian cinema, had to use male actors for female roles in his first film, Raja Harishchandra. Kamat's pioneering work helped pave the way for future generations of actresses in India.
Did Sarah Bernhardt sleep in a coffin?
Sarah Bernhardt was a renowned French actress who lived during the late 19th and early 20th centuries. She was known for her dramatic performances, as well as her eccentric lifestyle. One of the most famous stories about Bernhardt is that she kept a coffin in her bedroom, and on at least one occasion, slept in it.
There are several explanations for why Bernhardt may have slept in a coffin. Some believe that she did so to gain attention and shock people. Others think that she may have done it as part of a ritual to prepare for death, since she was suffering from health problems at the time. It's also possible that she simply found sleeping in a coffin to be comfortable.
Regardless of the reason, there's no doubt that Sarah Bernhardt was a unique individual who didn't follow conventional norms. Throughout her life, she challenged societal expectations and pushed boundaries. For example, during World War I, she performed for soldiers even though her leg had been amputated. Her courage and determination continue to inspire people even today.
Who was Sarah Bernhardt?
Sarah Bernhardt was one of the most famous actresses of the late 19th century. She was born Henriette-Rosine Bernard in Paris, France in 1844. She began her career as a stage actress and quickly rose to fame thanks to her exceptional talent. She became known as "the Divine Sarah" due to her undeniable beauty and charisma. Bernhardt appeared in countless plays and films over the course of her career, winning widespread acclaim from audiences and critics alike.
She was particularly celebrated for her dramatic performances, which often left audiences breathless. Her ability to captivate an audience was unmatched, and she quickly became one of the most popular actresses in history. Even after her death in 1923, Sarah Bernhardt remains one of the best-known figures in theatre today. Her legacy continues to inspire actors and actresses all over the world.