Delicious Gingerbread Cookies – An Easy Recipe
When I think of the holidays, I immediately think of the smell of gingerbread cookies baking in the oven. The aroma of cinnamon, ginger, molasses, and nutmeg fills my kitchen and brings back warm childhood memories. There's something special about spending time in the kitchen making these delicious treats with family and friends. This gingerbread cookie recipe is the perfect holiday treat and it's sure to become a family favorite.
Gingerbread Cookies Recipe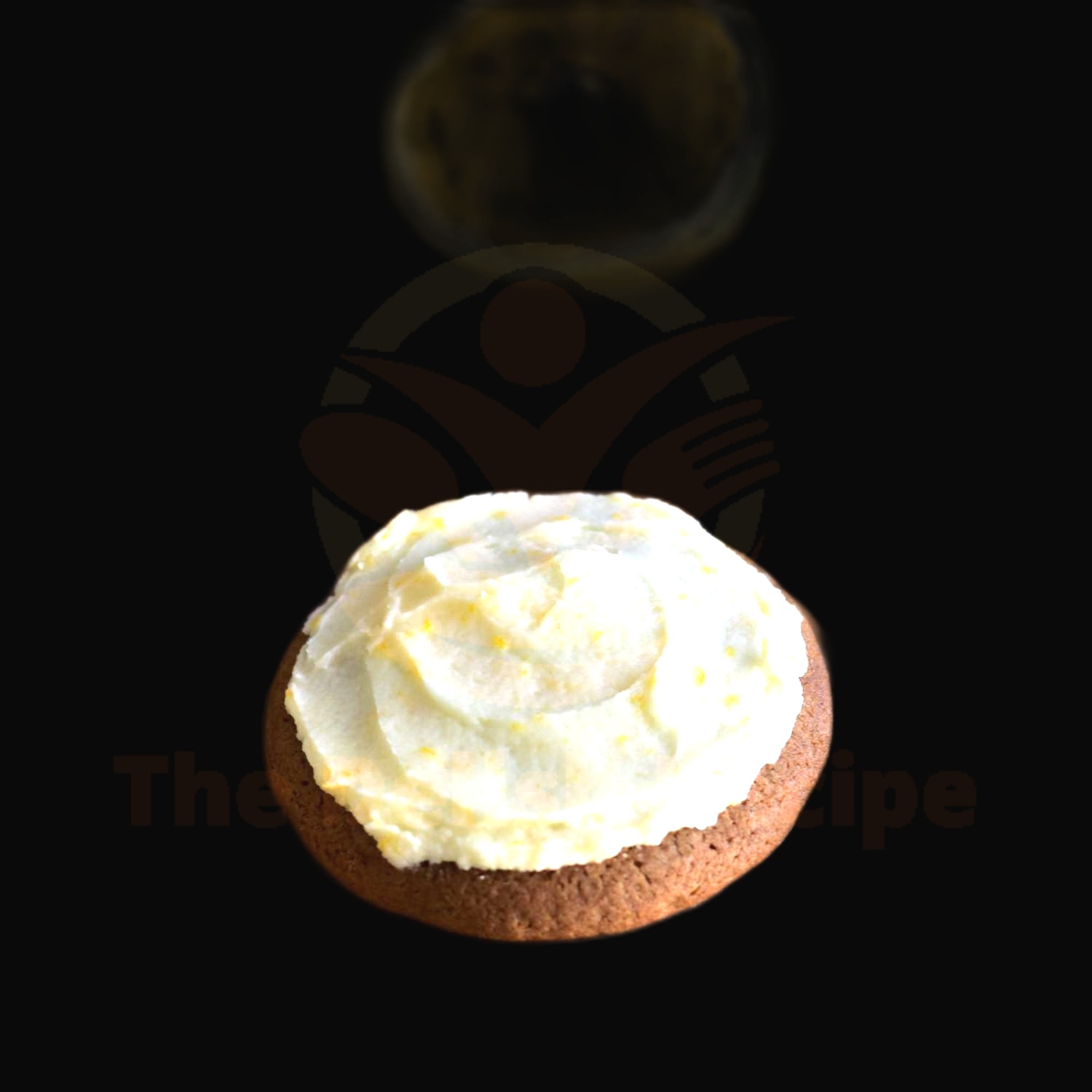 Ingredients
2 1/2 cups all-purpose flour
1 teaspoon baking soda
1/2 teaspoon ground ginger
1/2 teaspoon ground cinnamon
1/4 teaspoon ground cloves
1/4 teaspoon salt
1/2 cup unsalted butter, softened
1/2 cup light brown sugar
1/2 cup molasses
1 large egg, beaten
2 tablespoons granulated sugar for decoration
Instructions
Preheat your oven to 350 degrees Fahrenheit.
In a medium-sized bowl, whisk together the all-purpose flour, baking soda, ground ginger, ground cinnamon, ground cloves, and salt.
In a separate bowl, use a hand mixer to beat the softened butter and light brown sugar until creamy.
Add the molasses and egg to the butter and sugar mixture and mix until combined.
Gradually add the dry ingredients to the wet ingredients and mix until everything is combined.
Roll the dough into 1-inch balls and place them on a greased baking sheet.
Top each cookie with a sprinkle of granulated sugar.
Bake in preheated oven for 10-12 minutes, or until lightly browned.
Let the cookies cool for 5 minutes before transferring to a wire rack to cool completely.
Enjoy your Gingerbread Cookies!
Nutrition Facts
Calories: 280
Fat: 8g
Carbohydrates: 49g
Protein: 3g
Cholesterol: 25mg
Sodium: 300mg
What makes gingerbread cookies so special?
Gingerbread cookies are special because they bring together a mix of flavors that you just don't find in other cookies. The combination of sweet, spicy, and warm flavors creates a unique and delicious cookie that's sure to please the whole family. The fun shapes and decorative icing make gingerbread cookies a favorite for the holidays and special occasions.
The flavor of gingerbread comes from a blend of spices, including ground ginger, cinnamon, nutmeg, and sometimes cloves. This blend of spices adds a warm and spicy flavor that's balanced out by the sweetness of the molasses and brown sugar. The texture of gingerbread cookies is also unique and appealing, with a crunchy exterior and chewy center that melts in your mouth.
Gingerbread cookies are a special treat because of their festive appearance. Making and decorating gingerbread cookies is a fun and creative way to get into the holiday spirit. From classic gingerbread men to snowflakes and trees, there's a design for everyone. You can also get creative with the icing, using different colors and adding decorations like sprinkles and glitters.
Gingerbread cookies are the perfect combination of flavor, texture, and fun. With a mix of warm spices, a chewy center, and festive decorations, they are sure to be a hit at any holiday gathering.
What are the different shape variations of gingerbread cookies?
Gingerbread cookies come in all sorts of fun shapes and sizes! From classic gingerbread men to stars, snowflakes, and even bells, there's a gingerbread cookie shape to suit every taste. Whether you're baking for a holiday celebration or just a special treat, you can find the perfect gingerbread cookie shape to fit your needs. Here's a look at some of the most popular shapes for gingerbread cookies:
Gingerbread Men: A classic shape for gingerbread cookies, gingerbread men are the perfect way to decorate for the holidays. Cut out your favorite pattern for a fun, festive treat.
Stars: Stars are a great way to add some sparkle to your gingerbread cookies. Use star-shaped cookie cutters in different sizes for a variety of shapes and sizes.
Snowflakes: Get creative with your gingerbread cookies by making snowflakes. Cut out snowflake shapes and decorate with white or colored icing for a beautiful winter-themed treat.
Bells: For a more traditional look, consider making bell-shaped gingerbread cookies. These can be decorated with royal icing or sprinkled with edible glitter for a festive touch.
No matter the shape, gingerbread cookies are always a hit. With so many different shapes to choose from, you're sure to find the perfect gingerbread cookie shape for your next baking session.
What are some tips and tricks for making the perfect gingerbread cookies?
Start with a great recipe: it all starts with a great recipe! Look for one that includes the right ingredients and measurements to ensure your cookies turn out perfectly.
Use fresh ingredients: nothing beats the flavor of fresh ingredients! Make sure you're using the freshest butter, eggs, and molasses you can find.
Don't forget the spices: gingerbread cookies are all about the spices! Measure your spices carefully and add a blend of cinnamon, nutmeg, cloves, and allspice for an extra flavorful cookie.
Chill the dough: before baking, make sure to chill your dough. Chilling the dough will help keep your cookies from spreading too much in the oven.
Roll with precision: when rolling out your dough, make sure it's an even thickness. This will help your cookies bake evenly and give them a nice, uniform shape.
Bake with care: the key to perfect gingerbread cookies is baking them at the right temperature and for the right amount of time. Don't overbake them – they'll turn out hard and dry.
Cool completely: before decorating, make sure you let your cookies cool completely. This will ensure that your decorations don't melt away in the oven.
Get creative: now that your cookies are cooled and ready, it's time to have some fun! Decorate them with your favorite icings and sprinkles and make each cookie unique.
With these tips and tricks, you'll be well on your way to making the perfect gingerbread cookies. Don't be afraid to experiment and find what works best for you.
What ingredients do you need to make gingerbread cookies?
If you're looking to get your hands dirty and make some delicious gingerbread cookies, you'll need the following ingredients: All-purpose flour, baking soda, ground cinnamon, ground ginger, ground nutmeg, salt, unsalted butter, light brown sugar, molasses, and an egg.
For the dry ingredients, you'll need all-purpose flour, baking soda, ground cinnamon, ground ginger, ground nutmeg, and salt. These are all pantry staples, so you should already have them on hand.
Next, you'll need the wet ingredients: unsalted butter, light brown sugar, molasses, and an egg. Be sure to use softened butter so that it can be easily mixed into the dough.
Now that you have all the ingredients you need, you're ready to start baking.
What are some creative ways to decorate gingerbread cookies?
When it comes to gingerbread cookies, the possibilities are endless! From adding colorful icing and sprinkles to shaping them into fun shapes, there are lots of creative ways to decorate gingerbread cookies that will be sure to get your family and friends in the holiday spirit. Here are a few of our favorite ideas:
Add a Sweet Touch with Icing – Adding a simple icing glaze to your gingerbread cookies is an easy way to give them an extra festive touch. You can use a variety of colors to make your cookies more eye-catching and keep the holiday spirit alive.
Go Crazy with Sprinkles – Sprinkles are always a holiday favorite, and they look great on gingerbread cookies! From multi-colored jimmies to festive holiday-themed shapes, sprinkles can take your cookies from average to amazing. Try adding sprinkles to the icing for an extra special touch.
Get Creative with Shapes – Gingerbread cookies are the perfect canvas for getting creative with shapes. Try cutting the dough into fun shapes like stars, snowflakes, and Christmas trees for a unique twist on the classic holiday treat.
Make Your Own Edible Decorations – If you really want to up the ante, try making your own edible decorations. You can make all sorts of fun shapes and characters out of fondant, royal icing, and even melted chocolate. The possibilities are endless!
Whether you're looking for a classic gingerbread cookie or something a little more creative, there are plenty of ways to decorate gingerbread cookies that will make your holiday season extra sweet.