Heavenly Homemade Trout Chowder
As a lifelong lover of seafood, I can honestly say that nothing beats the deliciousness of a freshly made trout chowder. This easy recipe is my go-to for a comforting and flavorful meal that can be whipped up in no time. Every time I make it I'm reminded of the fond memories I have of fishing trips with my family. With this simple dish, I'm able to share those memories with my closest family and friends.
Easy Trout Chowder Recipe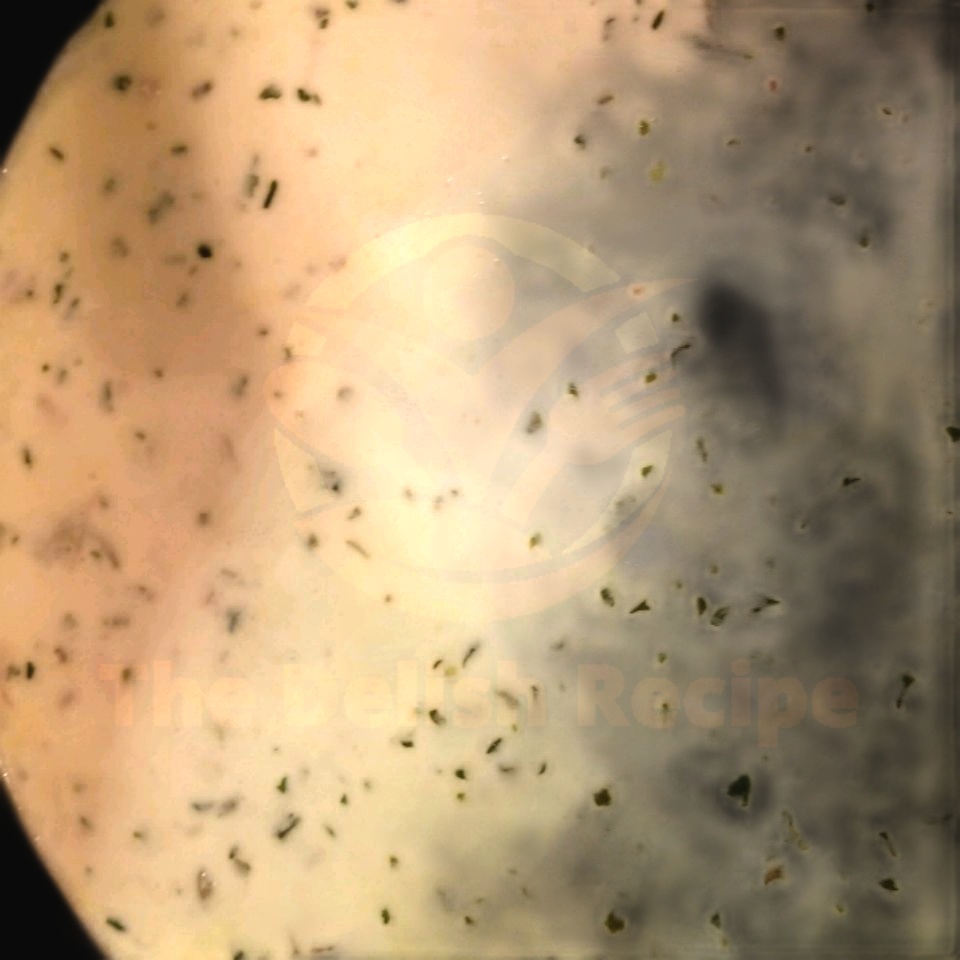 Ingredients
2 tablespoons olive oil
2 cloves garlic, minced
1 large onion, diced
1 large carrot, diced
2 Celery stalks, diced
1 teaspoon dried thyme
1 teaspoon dried oregano
1/2 teaspoon ground black pepper
4 cups vegetable broth
2 cups cooked and flaked trout
1 (14 ounce) can diced tomatoes
1/2 cup heavy cream
2 tablespoons chopped fresh parsley
2 tablespoons cornstarch
2 tablespoons water
Instructions
Begin by preparing the ingredients for Easy Trout Chowder. Heat two tablespoons of olive oil in a large saucepan over medium-high heat. Add the minced garlic, diced onion, diced carrot, and diced celery stalks and cook until vegetables are soft, about 5 minutes.
Add the dried thyme, dried oregano, and ground black pepper and stir to combine. Cook for 1-2 minutes more, stirring occasionally.
Pour in the vegetable broth and bring to a boil. Once boiling, reduce heat and simmer for 15 minutes.
Add the cooked and flaked trout, diced tomatoes, and heavy cream. Stir to combine and simmer for 10 minutes.
In a small bowl, mix together the chopped parsley, cornstarch, and water until a paste forms. Add the paste to the chowder and stir to combine. Simmer for an additional 5 minutes or until desired thickness is reached.
Serve Easy Trout Chowder warm with your favorite crackers or crusty bread. Enjoy!
Nutrition Facts
Calories: 230 kcal
Fat: 12g
Saturated Fat: 4g
Carbohydrates: 15g
Fiber: 3g
Sugar: 3g
Protein: 12g
Cholesterol: 45mg
Sodium: 560mg
What is trout chowder?
Trout chowder is a hearty and flavorful soup made with trout, potatoes, and other vegetables. It is a popular dish in many regions of the world, particularly in areas where trout is plentiful. The soup is typically light in color and consists of a creamy, flavorful broth with chunks of cooked trout, potatoes, onions, celery, and often other vegetables. It is a comforting meal that is both easy to make and delicious.
What ingredients are necessary to make trout chowder?
Trout chowder is a hearty and flavorful dish that requires just a few simple ingredients. To make trout chowder, you will need trout, potatoes, milk, butter, onions, and celery. Depending on your taste, you may also want to add extra seasonings such as garlic, paprika, parsley, and oregano.
The first step is to prepare the trout. This can be done by filleting it or cutting it into small cubes. Once you have prepared the trout, fry it in a little butter until it is cooked through. Next, add the potatoes, onions, and celery and cook for another five minutes.
Once the vegetables are cooked, add the milk and seasonings and bring to a simmer. Simmer for 10-15 minutes or until the vegetables are tender and the sauce has thickened. Once the chowder is finished, top with some freshly chopped parsley for added flavor and serve.
By following this simple recipe, you'll have a delicious and hearty trout chowder in no time.
What are the benefits of eating trout chowder?
Eating trout chowder offers many health benefits. It is a good source of lean protein and essential fatty acids, which are important for maintaining healthy body functions. Additionally, trout chowder is low in saturated fat, making it a healthier alternative to other types of chowders.
Trout chowder is also rich in vitamins and minerals, providing you with a nutritious and balanced meal. It is a great source of vitamins A and D, which can help to strengthen your immune system and promote healthy skin, hair, and nails. Additionally, it is high in vitamin B6, which helps to regulate metabolism.
The omega-3 fatty acids found in trout chowder can help to reduce inflammation in the body, which in turn can help reduce the risk of heart disease and stroke. Additionally, the fatty acids can help to improve brain function and mental health.
Lastly, trout chowder can be a great source of dietary fiber, which is essential for maintaining healthy digestion and promoting regular bowel movements. The fiber found in trout chowder can help to reduce cholesterol levels, keeping your heart healthy.
What are some tips for making easy trout chowder?
Start with a flavorful fish stock: A flavorful fish stock is essential to making a delicious trout chowder. To make your own stock, simmer fish bones and heads in water with vegetables and herbs like bay leaves, celery, carrots, onion, and garlic.
Choose the right kind of trout: When making trout chowder, it's important to choose the right kind of trout. Wild-caught, freshwater trout is best for making chowder, as it has a milder flavor than saltwater trout and is less likely to overpower the other ingredients.
Add aromatics: To add flavor and depth to your trout chowder, be sure to add aromatics like garlic, onions, celery, and carrots. These vegetables will help to create a flavorful base for your chowder.
Use cream or milk: To make a creamy chowder, add cream or milk to the mix. Full-fat cream will give the chowder a richer flavor, while low-fat milk will keep it light.
Don't overcook the trout: When adding the trout to the chowder, be careful not to overcook it. Trout can become tough and rubbery if cooked for too long, so be sure to add it to the chowder just before serving.
Add herbs and spices: To bring out the best flavors in your trout chowder, add herbs and spices like thyme, rosemary, bay leaves, black pepper, and sea salt.
Garnish for extra flavor: To add even more flavor to your chowder, top it with freshly chopped herbs or a sprinkle of shredded cheese.
What are the different variations of trout chowder?
Trout chowder is a creamy, hearty soup made with fish, potatoes, and other ingredients. There are several variations of trout chowder, each with its own unique flavor profile. Common variations include:
Classic Trout Chowder: This version of trout chowder is the most traditional, with a creamy broth made with potatoes, celery, carrots, onions and fish. Aromatics such as bay leaves, thyme, and parsley add flavor, and a finishing touch of cream brings the soup together.
Smoked Trout Chowder: This variation adds smoked trout to the classic recipe for a smoky, rich flavor. Smoked paprika, garlic, and tomato paste are also added for additional depth of flavor.
Cheddar Trout Chowder: This version of trout chowder is made with cheddar cheese and cream, adding a sharp and tangy taste to the soup. Potatoes, celery, and onions provide the perfect base for the soup.
Bacon Trout Chowder: This variation adds bacon to the classic recipe for a smoky, salty flavor. Potatoes, celery, onions, and garlic are cooked in the bacon fat, creating a rich and flavorful broth.
Corn and Trout Chowder: This variation adds corn kernels to the classic recipe for a sweet and creamy flavor. Potatoes, celery, onions, garlic, and parsley are cooked in a creamy broth, and fresh corn kernels are added for a pop of sweetness.
No matter which variation of trout chowder you choose, it's sure to be a delicious, comforting meal that's easy to make.
How can you make delicious easy trout chowder?
Making delicious easy trout chowder is a straightforward process that requires minimal effort. To get started, you'll need some of the following ingredients: trout fillets, potatoes, onions, carrots, celery, butter, and chicken or vegetable broth.
Begin by cutting the potatoes, onions, carrots, and celery into small, bite-sized pieces. Melt the butter in a large pot over medium heat and add the vegetables. Cook for 8-10 minutes, stirring occasionally, until the vegetables are softened.
Add the trout fillets and pour in the broth. Bring the mixture to a boil, then reduce the heat to a simmer and cover the pot. Cook for 15 minutes or until the trout is cooked through.
Finally, stir in a few tablespoons of fresh herbs of your choice (parsley, dill, or chives work well), season to taste with salt and pepper, and serve.
What are some delicious toppings to add to easy trout chowder?
Adding some delicious toppings to an easy trout chowder can make it a dish that everyone will remember. There are a variety of toppings that work well with the flavors of this chowder, from crunchy croutons to salty bacon pieces. Here are some of the best toppings to add to an easy trout chowder:
Croutons: Crunchy croutons are a great way to add texture to the chowder. Toast some cubes of crusty bread and sprinkle them on top of the chowder right before serving.
Bacon crumbles: Bacon pieces are a classic topping for chowder and pair perfectly with the flavors of the trout. Fry some bacon until it's crisp, then crumble it over the chowder.
Chopped herbs: Chopped fresh herbs can add a bright, fresh flavor to the chowder. Try parsley, chives, oregano, or thyme.
Cheese: A sprinkle of grated cheese can add a subtle flavor and creamy texture to the chowder. Grate some hard cheese like Parmesan or Pecorino Romano and sprinkle it over the chowder.
Hot sauce: For a spicy kick, try adding a few drops of your favorite hot sauce to the chowder. This will add a hint of heat without overpowering the other flavors.