Delicious Cannoli Muffins – A Sweet Treat For Every Occasion
I've never been one to say no to a good cannoli, so when I discovered cannoli muffins, I knew I had to give them a try. I was so glad I did! These little morsels of joy are the perfect combination of crunchy, sweet, creamy, and delicious. Plus, they're easy to make and make for a great snack or dessert. So, let's get baking!
Cannoli Muffins Recipe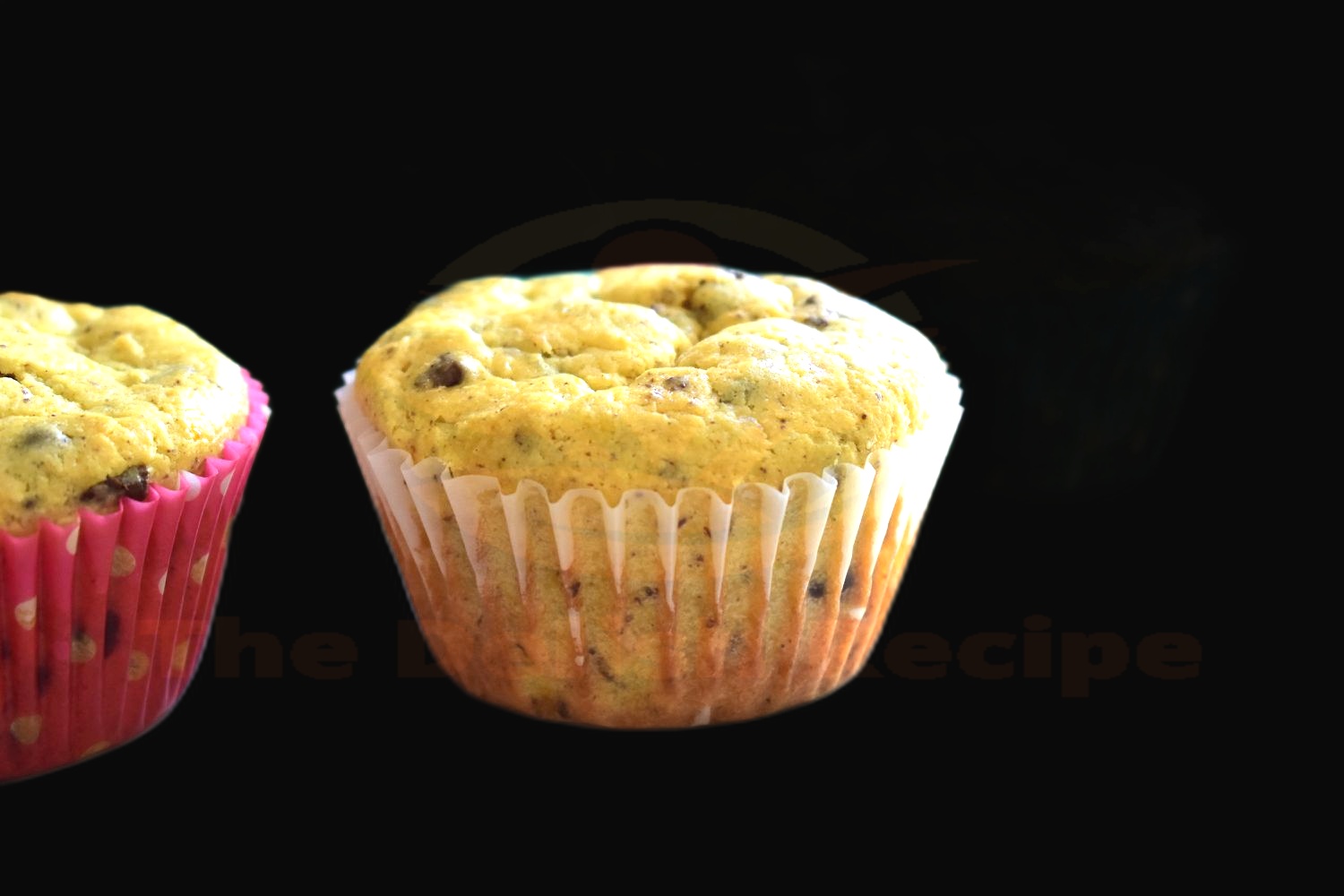 Ingredients
2 cups all-purpose flour
2 teaspoons baking powder
1/2 teaspoon ground cinnamon
1/4 teaspoon salt
1/2 cup white sugar
1/4 cup butter, melted
2 eggs
1/2 cup milk
1 teaspoon vanilla extract
1/2 cup mini chocolate chips
2 tablespoons orange zest
1/2 cup ricotta cheese
2 tablespoons Marsala wine
1 cup confectioners' sugar
Instructions
Preheat your oven to 350°F and line a muffin tin with paper liners.
In a large bowl, whisk together the flour, baking powder, cinnamon, and salt.
In a separate bowl, cream together the sugar and melted butter.
Beat in the eggs, milk, and vanilla extract until combined.
Pour the wet ingredients into the dry ingredients and mix until just combined.
Add the chocolate chips and orange zest and stir until combined.
In a small bowl, mix together the ricotta cheese and Marsala wine until blended.
Gently fold the ricotta cheese mixture into the muffin batter.
Scoop the muffin batter into the prepared muffin tin, filling each one about ¾ full.
Bake for 20 minutes, or until a toothpick inserted into the center of a muffin comes out clean.
Allow the muffins to cool for 10 minutes before transferring to a wire rack.
In a small bowl, whisk together the confectioners' sugar and remaining Marsala wine until smooth.
Drizzle the glaze over the cooled muffins and enjoy!
Nutrition Facts
Calories: 285
Fat: 13 g
Cholesterol: 50 mg
Sodium: 200 mg
Carbohydrates: 37 g
Fiber: 2 g
Sugar: 18 g
Protein: 5 g
What makes cannoli muffins so irresistible?
Cannoli muffins are some of the most irresistible treats you can find! They have a delicious combination of flavors and textures that make them hard to resist. The outer layer of the muffin is crunchy with a hint of sweetness, while the inner layer is soft and creamy with a hint of cinnamon. The overall flavor is a perfect blend of sweet and savory that will have you coming back for more. Plus, the creamy filling inside is made with ricotta cheese and chocolate chips, making them even more decadent.
What ingredients are needed to make cannoli muffin?
If you're looking for a delicious way to enjoy the flavor of cannoli without the hassle of actually making them, then look no further than cannoli muffins! These delightful treats are a cinch to make and require just a few simple ingredients. To get started, you'll need all-purpose flour, baking powder, salt, sugar, butter, eggs, ricotta cheese, mini chocolate chips, and cinnamon.
To begin, preheat your oven to 350 degrees. In a medium bowl, mix together the dry ingredients – the flour, baking powder, salt, and sugar. In a separate bowl, beat together the butter, eggs, ricotta cheese, and mini chocolate chips. Once you have a nice, creamy mixture, slowly add it to the dry ingredients and mix until everything is combined.
Once the batter is ready, spoon it into greased muffin tins. Sprinkle a little extra cinnamon on top of each muffin and then pop them in the oven to bake for 25 minutes. Once they're done, let them cool for about 10 minutes before digging in.
How do these cannoli muffins differ from traditional cannoli?
Cannoli muffins are a delicious twist on traditional cannoli! Here's how they differ:
Texture: Cannoli muffins have a light, fluffy muffin texture, while traditional cannoli have a crunchy shell and creamy filling.
Preparation: Cannoli muffins are baked, while traditional cannoli are deep-fried.
Filling: Cannoli muffins are filled with a cream cheese and ricotta mixture, while traditional cannoli are filled with a sweetened ricotta mixture.
Toppings: Cannoli muffins are usually topped with a chocolate-cinnamon streusel, while traditional cannoli are topped with chopped pistachios or mini chocolate chips.
How can you customize cannoli muffins to make them even more delicious?
If you're looking for ways to take your cannoli muffins to the next level of deliciousness, you're in luck! There are lots of great ways to customize your muffins and make them even more irresistible. Here are some of our favorite ideas:
Add a layer of sweet ricotta cheese. Ricotta is a classic cannoli ingredient, so why not include it in your muffins too? Spread a thin layer of ricotta cheese over the muffin batter before baking – it will add an extra creamy, sweet flavor to your muffins.
Mix in mini chocolate chips. If you're a chocolate lover, you'll love this idea! Gently fold mini chocolate chips into your muffin batter before baking – the chips will melt and make your muffins even more decadent.
Top with a sprinkle of sugar. A simple sprinkle of sugar can really elevate your muffins. Just before baking, sprinkle sugar over the top of each muffin. The sugar will caramelize as it bakes and give your muffins a delicious crunch.
Add a drizzle of honey. A drizzle of honey is a great way to add a hint of sweetness to your muffins. Drizzle honey over the tops of your muffins just before baking – the honey will caramelize and give your muffins a unique flavor.
These are just a few of the delicious ways to customize your cannoli muffins. With a few simple additions, you can take your muffins to the next level of deliciousness.
How can you turn these cannoli muffins into a unique and flavorful dessert?
You can turn these delicious Cannoli Muffins into a unique, flavorful dessert by adding a few simple toppings! A few of my favorite suggestions are chocolate chips, mini marshmallows, shredded coconut, and chopped pistachios. For a sweeter option, you can also drizzle some honey or maple syrup on top. For an extra special treat, try adding a scoop of your favorite ice cream or frozen yogurt for an ice cream sandwich! These Cannoli Muffins will be sure to be the talk of the town.
Are cannoli muffins easy to bake at home?
Absolutely! Cannoli muffins are among the easiest muffins to make at home. All you need is a few simple pantry ingredients and a bit of time, and you'll have some delicious, bakery-style cannoli muffins in no time.
For those who are unfamiliar with cannoli muffins, they're basically a sweet treat that combines the flavors of classic Italian cannoli with the form of a muffin. They're lightly spiced with cinnamon, nutmeg, and allspice, and have a creamy, ricotta-based filling in the center. Even though they have a fancy-sounding name, cannoli muffins are surprisingly straightforward to make.
The first step is to mix the dry ingredients together and the wet ingredients in a separate bowl. Next, you combine and stir the two together, and then divide the batter into greased muffin tins. The hardest part is probably making the filling, which is made with ricotta cheese, sugar, and spices. You'll need to spoon the filling into each muffin cup, making sure to leave a bit of room for the tops of the muffins.
After baking your cannoli muffins for about 20 minutes, they'll be ready to enjoy. All that's left is to top them with a sprinkle of powdered sugar and a few mini chocolate chips. It's a simple, yet impressive treat that's sure to please everyone.