Delicious Brownie Bites – Easy Recipe To Make At Home
I absolutely love the taste of chocolate, which is why these Brownie Bites are one of my favorite treats to make. They're easy to whip up and always turn out perfectly delicious. Every bite of these fudgy morsels is an explosion of flavor that satisfies my chocolate cravings. I'm always amazed how something so simple can be so good!
Brownie Bites Recipe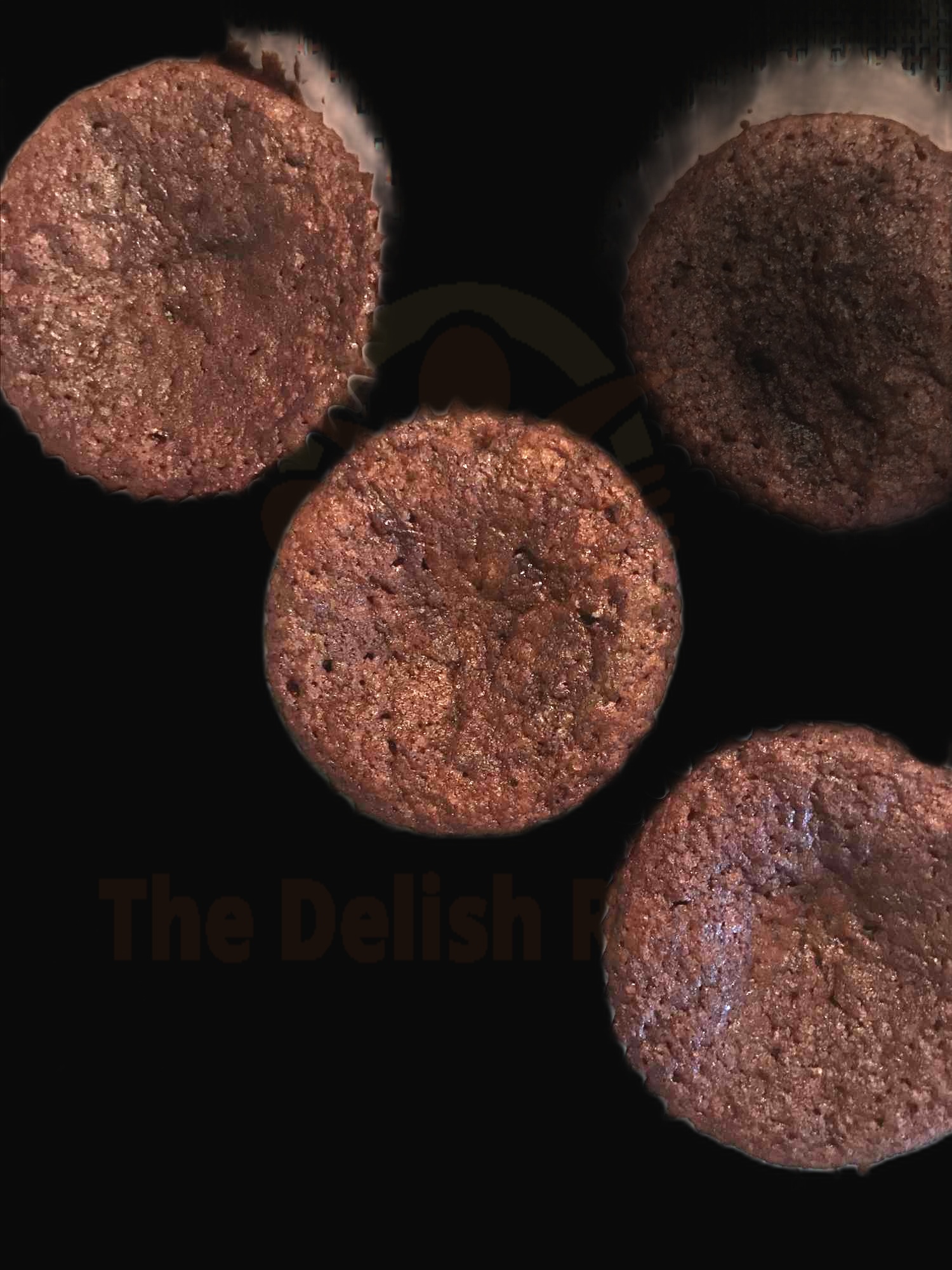 Ingredients
1/4 cup (60 mL) all-purpose flour
1/4 teaspoon (1 mL) baking powder
1/8 teaspoon (0.5 mL) salt
2 tablespoons (30 mL) butter
1/4 cup (60 mL) granulated sugar
1/4 cup (60 mL) packed light brown sugar
1 egg
1 teaspoon (5 mL) pure vanilla extract
1/3 cup (80 mL) semisweet chocolate chips
1/4 cup (60 mL) chopped walnuts (optional)
Instructions
Let's make some delicious Brownie Bites together!
First, preheat your oven to 350°F (180°C).
In a medium bowl, mix together 1/4 cup (60 mL) of all-purpose flour, 1/4 teaspoon (1 mL) of baking powder, and 1/8 teaspoon (0.5 mL) of salt.
In a separate bowl, cream together 2 tablespoons (30 mL) of butter with 1/4 cup (60 mL) of granulated sugar and 1/4 cup (60 mL) of packed light brown sugar. Add in 1 egg and 1 teaspoon (5 mL) of pure vanilla extract and mix until smooth.
Gently fold in the dry ingredients from the first bowl until combined. Add in 1/3 cup (80 mL) of semisweet chocolate chips and 1/4 cup (60 mL) of chopped walnuts, if desired.
Drop the batter by the spoonful onto a greased baking sheet, leaving enough room between each bite.
Bake in your preheated oven for 20 minutes. Allow the Brownie Bites to cool on the baking sheet for an additional 10 minutes before serving. Enjoy!
Nutrition Facts
Calories: 394
Fat: 17g
Carbohydrates: 56g
Protein: 5g
Sodium: 205mg
Sugar: 34g
What makes brownie bites so delicious?
Brownie Bites are always an indulgent treat! They are supremely rich, fudgy, and chocolaty, with a deep, intense flavor that's hard to beat. But what really makes them so delicious?
For starters, the size and shape of Brownie Bites are perfect for popping in your mouth for a delicious bite-sized treat. Plus, their soft, chewy texture gives them a unique appeal that's hard to resist.
But the real secret to their deliciousness is the ingredients. Brownie Bites usually contain high-quality chocolate, cocoa powder, and butter, which gives them a deep, intense flavor. Plus, they are often made with rich nutty additions like walnuts, pecans, and almonds, adding crunch and sweetness that takes the flavor to the next level.
The final result is a decadent, delicious treat that's the ultimate indulgence. Rich, fudgy, and chocolaty, Brownie Bites satisfy any sweet tooth while still being bite-sized and oh so indulgent.
How can you make brownie bites quickly and easily?
You can make brownie bites quickly and easily with just a few ingredients and a few minutes of your time. All you need is a box of brownie mix, a muffin pan, and some butter. That's it!
First, preheat your oven to 350 degrees. Then, prepare the brownie mix according to the package instructions. Grease a muffin pan with butter, then pour the brownie mixture into the pan, about two-thirds of the way full. Bake for about 15 minutes, or until a toothpick inserted into the middle comes out clean.
Allow the brownie bites to cool for about 10 minutes in the muffin pan. Then, use a spoon to gently remove them from the pan and let cool on a wire rack. Once the brownie bites are completely cool, store them in an airtight container.
These delicious and moist brownie bites are perfect for any occasion. They are the perfect snack for kids, or a great way to spice up a potluck. And, they're so easy and quick to make, so you can whip up a batch any time you're craving something sweet.
What are the best tips for making the perfect brownie bites?
You can make the perfect brownie bites with these simple tips:
Start with a high-quality brownie mix. It's the foundation of a delicious brownie bite, so make sure you find the right mix to fit your taste.
Preheat your oven and grease the baking pan. This will ensure your brownie bites come out with a crispy edge and a soft center.
Cut the brownie mix into small, bite-sized pieces. The smaller pieces will bake faster, so make sure you don't cut them too big.
Bake for the recommended amount of time. Depending on the mix, the baking time may vary. Check the package for the recommended baking time.
Let the brownie bites cool before you serve them. This will ensure the bites are nice and firm, not too gooey.
Top your brownie bites with a sprinkle of powdered sugar for a sweet finishing touch.
And that's it! With these simple tips, you can make the perfect brownie bites that are sure to be a hit with everyone.
How do you choose the right ingredients for brownie bites?
Choosing the right ingredients for brownie bites can be easy – if you know what to look for! Here are some tips to help you pick the best ingredients:
Start with high-quality cocoa powder: The cocoa powder is the foundation of brownie bites, so make sure it's of the best quality you can find. The better the cocoa powder, the better the brownie bites will taste.
Choose your sweetener: Whether you prefer to use white sugar, brown sugar, honey, or a combination of any of these, you can use it to sweeten your brownie bites.
Opt for real butter: If you're looking to make the most delicious brownie bites, you'll want to make sure to use real butter. The butter adds a rich flavor that you won't get with other substitutes.
Select your flour: All-purpose flour is typically used for brownie bites, but if you want a little extra flavor, you can use cake flour or almond flour.
Pick your mix-ins: Once you have the base of your brownie bites down, you can add whatever mix-ins you'd like. This could be chocolate chips, chopped nuts, dried fruit, or anything else you think would be delicious.
These tips will help you choose the perfect ingredients for your brownie bites.
How do you store brownie bites to ensure they stay fresh?
You can store brownie bites in a few simple steps to ensure they stay fresh and delicious! Here's what you need to do:
Place the brownie bites in an airtight container. This will help keep out moisture and preserve the freshness of the brownies.
Once the brownies are in an airtight container, make sure to store them in a cool and dry place.
If you're not planning on eating them right away, you can store them in the refrigerator for up to a week.
If you want to keep them for a longer period of time, you can freeze them for up to two months. Make sure to wrap them in plastic wrap or aluminum foil before freezing to keep them from drying out.
Finally, make sure to eat the brownies within the recommended storage time for the best taste.
What types of toppings go best on brownie bites?
If you're looking for the perfect topping to pair with your brownie bites, you're in luck! There are so many delicious options to choose from that you can never go wrong. From classic favorites like chocolate chips and sprinkles to more creative toppings like caramel and peanut butter, there's a topping to satisfy any taste.
If you're looking for something a bit more decadent, you can't go wrong with a rich and creamy topping like ganache or cream cheese frosting. Spread it over your brownie bites for a decadent treat that will make your mouth water. Or, if you're in the mood for something a bit more unique, try a zesty topping like a hot fudge sauce or a sweet and sour raspberry glaze.
For a more subtle topping, a light dusting of powdered sugar or a sprinkle of finely chopped nuts is the perfect way to add a bit of sweetness and crunch. If you're looking for something a bit heartier, try adding a layer of peanut butter or Nutella for a delightful combination of crunch and sweetness.
No matter what topping you choose, your brownie bites will be sure to tantalize your taste buds.
What are some creative ways to serve brownie bites?
You can get creative and have a lot of fun with brownie bites! Here are some delicious ideas for serving up these bite-sized treats.
Create a Brownie Bite Bar: Set up a selection of different brownie bites and let people pick and choose their own combinations. Try different flavors and toppings like mint, caramel, nuts, or even a drizzle of chocolate sauce!
Brownie Bites on a Stick: Simply insert a wooden stick into the brownie bites and you've got a fun and tasty treat for parties and events. To make it even more special, you can dip the brownie bites in melted chocolate and roll them in crushed nuts or sprinkles.
Brownie Bite Parfaits: Layer brownie bites with ice cream, whipped cream, and fruit for a delicious and eye-catching dessert. You can also add a drizzle of chocolate or caramel sauce to finish it off.
Brownie Bite Sandwiches: Spread your favorite spread or frosting between two brownie bites for an extra special treat. You can make them with different flavors of frosting and even add some sprinkles for a fun touch.
Brownie Bite Pops: Dip the brownie bites in melted chocolate and then roll them in crushed nuts or sprinkles – or both! You can also add a stick to the back of the brownie bites to make them into pops.
These are just a few of the creative ways you can serve up brownie bites.