Easy Nutella Cookie Recipe – Delicious And Quick To Make!
I'm a huge fan of Nutella and one of my favorite ways to enjoy it is in a delicious batch of Nutella Cookies! They're not only easy to make but they're also incredibly delicious. The combination of Nutella and sugar cookie dough creates a heavenly treat that will have your mouth watering. Plus, with the added bonus of being incredibly easy to make, you can whip up a batch of these tasty treats in no time!
Nutella Cookies Recipe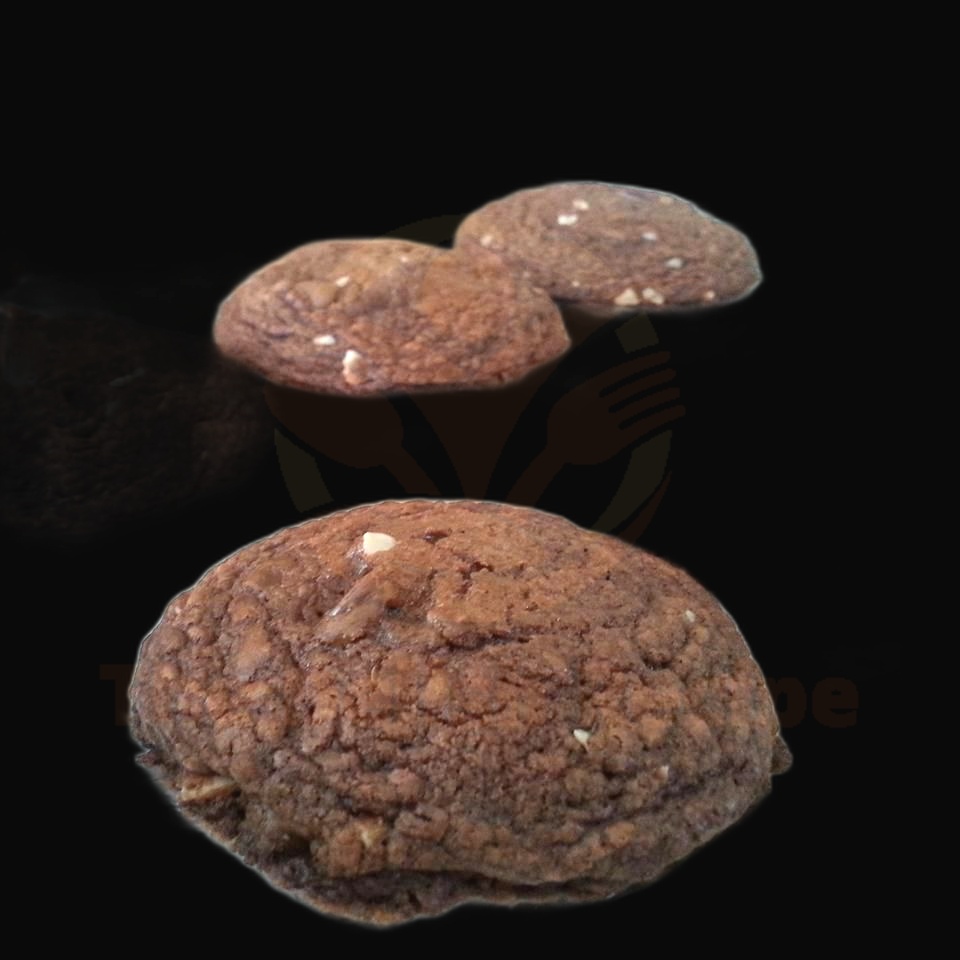 Ingredients
2/3 cup (150 g) butter
2/3 cup (135 g) granulated sugar
1/3 cup (100 g) Nutella
1 teaspoon (5 ml) vanilla extract
1 egg
1 ¾ cups (220 g) all-purpose flour
1 teaspoon (5 g) baking powder
¼ teaspoon (1.25 g) salt
½ cup (90 g) chopped hazelnuts
Instructions
Preheat your oven to 350°F (175°C).
In a large bowl, cream together the butter and sugar until light and fluffy.
Beat in the Nutella, vanilla extract, and egg until fully incorporated.
In a separate bowl, whisk together the flour, baking powder, and salt.
Add the dry ingredients to the wet ingredients and mix until just combined.
Fold in the chopped hazelnuts.
Form the dough into 1-inch (2 cm) balls and place them 2 inches (5 cm) apart on an ungreased baking sheet.
Bake for 15 to 20 minutes, until the cookies are golden brown.
Let the cookies cool for 5 minutes before transferring them to a wire rack to cool completely.
Enjoy!
Nutrition Facts
Calories: 250
Fat: 11g
Carbohydrates: 32g
Protein: 3g
Sodium: 150mg
Cholesterol: 25mg
What makes nutella cookies so delicious?
Nutella cookies are a delicious snack that have the perfect combination of sweet and savory flavor. The combination of Nutella, a chocolate and hazelnut spread, and a buttery cookie dough creates a unique and irresistible treat. The nutty flavor of the hazelnuts is complemented by the sweetness of the chocolate, making it an indulgent yet balanced snack. The texture of these cookies is also hard to beat – they are soft and chewy, with a slightly crunchy exterior. Not to mention, they look almost too good to eat!
When it comes to ingredients, Nutella cookies are incredibly simple to make. All you need is a basic cookie dough, Nutella, and a few other pantry staples like sugar, eggs, and vanilla extract. The dough is then rolled into balls and coated in sugar before being pressed down into a cookie shape. Finally, the Nutella is added, either by spooning it onto the cookie or creating a Nutella center.
Whether you make them yourself or buy them from a bakery, Nutella cookies are an indulgent treat that will make your taste buds sing.
Are nutella cookies easy to make and what tips can i use to make them successfully?
Yes! Nutella cookies are easy to make and they are absolutely delicious! Here are a few tips to make sure they come out perfectly:
Preheat the oven to 350F before you start baking.
Use a standard cookie scoop to ensure even baking.
Use a light hand when mixing the batter to keep the cookies soft and chewy.
When stirring in the Nutella, add it in small amounts and mix until just combined.
Bake the cookies for 10 minutes, or until lightly golden brown. Let cool before serving.
What kind of baking results can i expect from a nutella cookie recipe?
If you're looking for a delicious, gooey treat, then a Nutella cookie recipe is the perfect choice! These cookies are loaded with the iconic chocolate-hazelnut spread, creating an indulgent and irresistible treat. Not to mention, they're incredibly easy to make! Baked to perfection, these cookies are soft and chewy on the inside and slightly crisp on the outside. And the best part is that they're coated in a generous layer of Nutella, which will melt in your mouth as you take a bite.
What are some creative ways to use nutella cookies in a dessert?
When it comes to desserts, Nutella Cookies have to be one of the best! Their delicious combination of Nutella and cookie dough make them an irresistible treat. But why stop at just eating them? Here are some creative ways to use Nutella Cookies in your next dessert.
Turn Them into a Cake. Who said you have to have a traditional cake for a birthday or special occasion? Instead, take your favorite Nutella Cookies and stack them up like a cake! Top it off with some whipped cream and extra Nutella and you've got a unique and delicious dessert.
Use Them as a Pie Crust. Nutella Cookies provide the perfect crunchy base for a creamy pie. Try crushing them into a crumbly crust and topping them with your favorite filling for a delicious treat.
Have a Nutella Cookie Sundae. We all love a good ice cream sundae, but why not switch it up with Nutella Cookies? Crumble up the cookies and top your favorite ice cream with them for a sweet and crunchy dessert.
Turn Them into a Parfait. A parfait is a great way to layer different flavors and textures in a dessert. Put some crushed Nutella Cookies in the bottom of a glass and layer them with a creamy filling, like yogurt or pudding. Add a few more cookies on top and you're good to go.
What types of nutella cookies are there and which is the most popular?
There are so many delicious kinds of Nutella cookies out there, it's hard to pick just one! From classic Nutella-filled chocolate chip cookies to Nutella-stuffed Oreos, there's something to satisfy every Nutella-lover's cravings. But which one is the most popular? The answer is simple: Nutella-stuffed chocolate chip cookies.
These delicious treats feature a classic chocolate chip cookie dough base that's filled with creamy Nutella for an extra burst of flavor. They're easy to make and always a hit at parties, so it's no wonder why they're so popular.
Beyond the classic Nutella-stuffed chocolate chip cookies, there are plenty of other Nutella cookie recipes to explore. Nutella-filled peanut butter cookies are a delicious twist on the classic combination of peanut butter and chocolate. Or try a Nutella-stuffed French macaron for a sophisticated take on the treat.
For those who want to take their Nutella cookies up a notch, there are recipes for Nutella cookie bars, icebox cakes, and even Nutella-stuffed croissants. No matter what kind of Nutella cookie you're looking for, there's something to satisfy everyone's cravings.
So while the classic Nutella-stuffed chocolate chip cookie is definitely the most popular, there are plenty of other delicious Nutella cookie recipes out there to explore.