Delicious Pineapple Cake Recipe
I have been baking cakes for years, but this pineapple cake recipe has become one of my favorites. It's an easy, delicious way to enjoy the sweet taste of pineapple and the fluffy, soft texture of a traditional cake. Every time I make it, everyone loves it and there are never any leftovers!
Pineapple Cake Recipe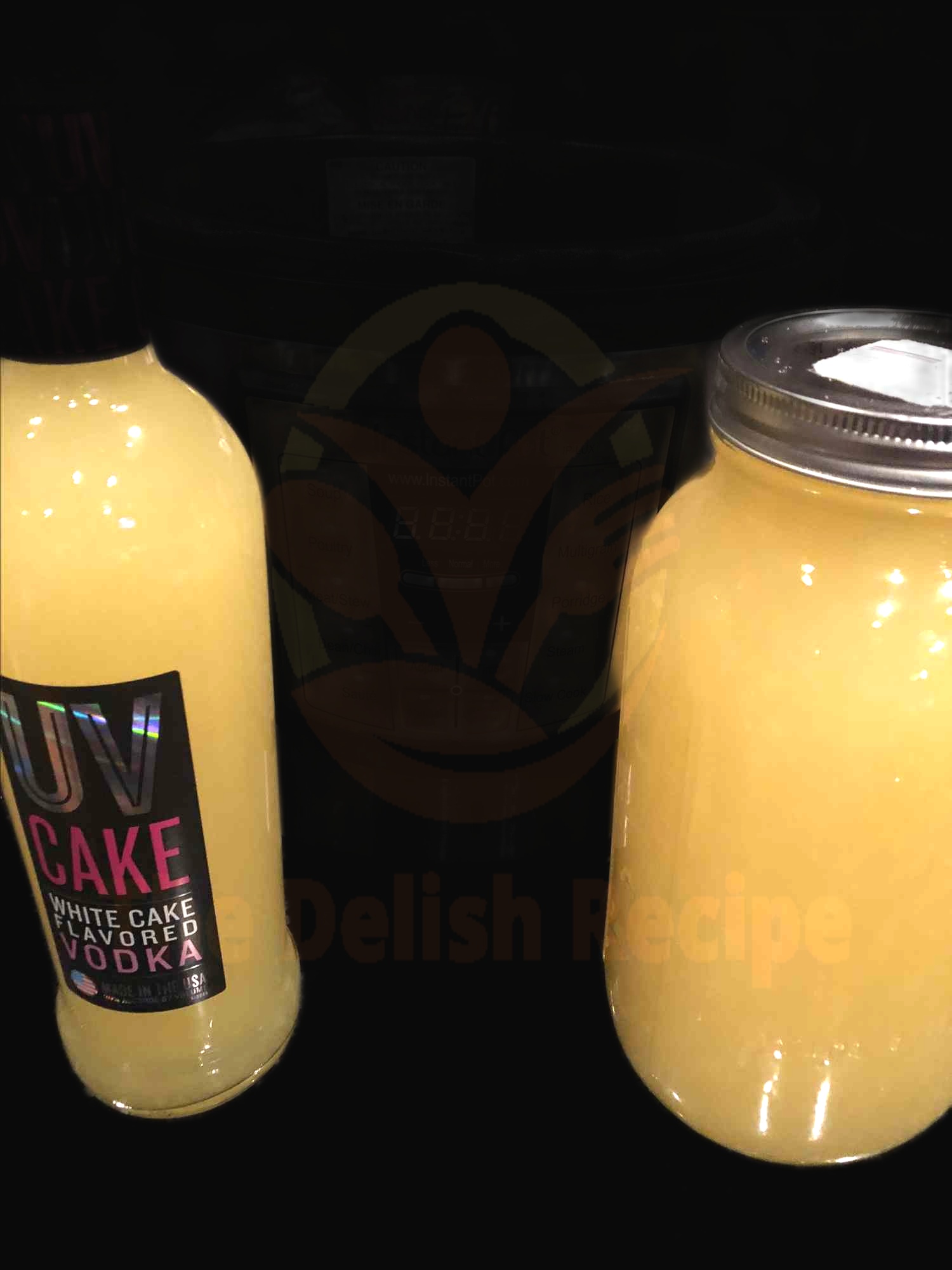 Ingredients
2 cups all-purpose flour
1 teaspoon baking powder
½ teaspoon baking soda
½ teaspoon salt
½ cup butter, softened
1 cup white sugar
2 eggs
1 teaspoon vanilla extract
1 cup crushed pineapple
2 tablespoons white sugar
1 tablespoon all-purpose flour
Instructions
Preheat your oven to 350 degrees F.
In a medium bowl, whisk together the 2 cups of all-purpose flour, baking powder, baking soda, and salt. Set aside.
In a large bowl, cream together the softened butter and 1 cup of white sugar until light and fluffy.
Beat in the eggs one at a time, then stir in the vanilla extract.
Gradually add the flour mixture to the creamed butter and sugar and mix until well incorporated.
Take the crushed pineapple and mix it in with the batter.
In a small bowl, mix together the 2 tablespoons of white sugar and 1 tablespoon of all-purpose flour.
Grease and flour a 9×13 inch baking pan. Pour the batter into the prepared pan and sprinkle the sugar and flour mixture evenly over the top.
Bake in the preheated oven for 30-35 minutes, or until a toothpick inserted into the center of the cake comes out clean. Let the cake cool for 25 minutes before serving.
Enjoy your delicious Pineapple Cake!
Nutrition Facts
Calories: 450
Total Fat: 12g
Cholesterol: 85mg
Sodium: 270mg
Carbohydrates: 75g
Protein: 8g
Sugars: 35g
What makes pineapple cake so special?
Pineapple cake is so special because it is a classic and much-beloved treat! This delicious dessert is made with moist, fluffy sponge cake and lots of fresh pineapple chunks- a combination that is just divine! Each bite of pineapple cake is bursting with tropical flavor and a hint of sweetness, making it a truly unique and irresistible dessert. Plus, the bright yellow and white color of the cake makes it an eye-catching showstopper when served at a party or gathering.
What are the different variations of pineapple cake recipes?
Pineapple cake is a delicious dessert that is easy to make and can be customized in countless ways! There are so many different variations of pineapple cake recipes that you can try, depending on your taste. From light and fluffy coconut-infused cakes to a decadent take on a classic pineapple upside-down cake, there's something for everyone. Here are some of the most popular pineapple cake recipes you can try at home.
Classic Pineapple Upside-Down Cake: This is a classic recipe that is sure to be a hit with family and friends. All you need is fresh pineapple, butter, sugar, and cake mix to make this delicious treat.
Pineapple Coconut Cake: If you're looking for a light and fluffy cake, this is the recipe for you. Infuse pineapple flavor into a moist coconut cake for an unforgettable dessert.
Pineapple Cake Roll: If you're looking for a unique twist on the classic pineapple cake, try this recipe. Roll up a light and airy sponge cake with pineapple filling and top it off with a creamy frosting.
Pineapple Pound Cake: This is a delectable take on the traditional pound cake. The addition of pineapple gives this classic cake a unique flavor that is sure to please.
No matter what variation of pineapple cake you choose to make, it's sure to be a hit! From classic recipes to unique twists, there's something for everyone to enjoy.
What are the benefits of eating pineapple cake?
Eating pineapple cake is a delicious way to unlock a bunch of fantastic benefits! Here are just a few of the reasons why you should add this delightful treat to your diet:
High in Vitamin C: Pineapple is loaded with Vitamin C, which helps to support your immune system and keep you healthy. Eating pineapple cake can give you a nice boost of this vital nutrient.
Anti-Inflammatory Properties: Pineapple contains bromelain, a compound which is known to have anti-inflammatory properties. This can help to reduce swelling and discomfort, and promote a healthy lifestyle.
Delicious Taste: Of course, the most obvious benefit of eating pineapple cake is that it tastes delicious! Pineapple is a sweet and refreshing flavor, perfect for any occasion.
Rich in Minerals: Pineapple cake also contains many essential minerals, such as zinc and iron. These nutrients help to keep your body functioning at its best.
Low in Calories: Another great benefit of pineapple cake is that it's relatively low in calories compared to other desserts.
What are creative ways to serve pineapple cake?
Pineapple cake is a delicious way to celebrate any special occasion! If you're looking for creative ways to serve it, you've come to the right place. Here are some fun ideas that will make your pineapple cake the star of the show.
Put It On A Stick – Take your pineapple cake up a notch by serving it on a stick. Cut the cake into cubes and insert a popsicle stick into each piece. Place the cake cubes onto a platter and serve.
Serve It With Ice Cream – For a truly decadent treat, serve your pineapple cake with a scoop of ice cream. This will make the cake even more delicious and is sure to be a hit with your guests.
Top It With Whipped Cream – Whip up some fresh whipped cream and top your pineapple cake with it. You can also add some fresh fruit or a sprinkle of cinnamon to give it an extra special touch.
Make Mini Pineapple Cakes – For a fun twist on the traditional pineapple cake, make mini cakes. Cut the cake into individual portions, top each with a dollop of whipped cream and a pineapple slice, and serve.
Serve It With A Sauce – For a truly unique approach to serving pineapple cake, make a sauce to go with it. Try a caramel, chocolate, or even a savory sauce to really make your pineapple cake stand out.
What are the best ingredients to use when making pineapple cake?
When it comes to making pineapple cake, you should use the best ingredients you can get your hands on! The most important ingredients in pineapple cake are, of course, the pineapple and the cake, but there are a few other goodies you can add to really take your cake to the next level.
For the cake itself, you'll want to use a good quality all-purpose flour. For a lighter, more delicate crumb, you can use cake flour, but all-purpose will work too. You'll also need to use baking powder, baking soda, eggs, butter, and a bit of salt. You can use either fresh or canned pineapple for your cake, whichever you prefer.
In terms of flavorings, you can use vanilla and/or almond extract to give your cake a nice flavor boost. For a bit of sweetness, you can also add granulated sugar or a combination of brown sugar and granulated sugar. For a richer depth of flavor, you can add a bit of lemon or lime juice, or even some orange zest.
Finally, you can choose to top your cake with a cream cheese frosting, a classic buttercream, or a fluffy meringue. All of these options will add a delicious sweetness to your cake and really elevate it to the next level.
So there you have it: the best ingredients to use when making pineapple cake! With these tips, you'll be well on your way to baking up a delicious and flavorful cake.