Delicious White Chocolate-Lime Muffins Recipe
I remember the first time I tried a White Chocolate-Lime Muffin. It was love at first bite! The combination of the sweet white chocolate and tart lime was a perfect balance of flavors. Plus, the texture was spot-on—soft, fluffy, and light. I'm so excited to share this recipe with you so you can experience the same culinary delight that I did. So, get ready for a flavor explosion and let's get baking!
White Chocolate-Lime Muffins Recipe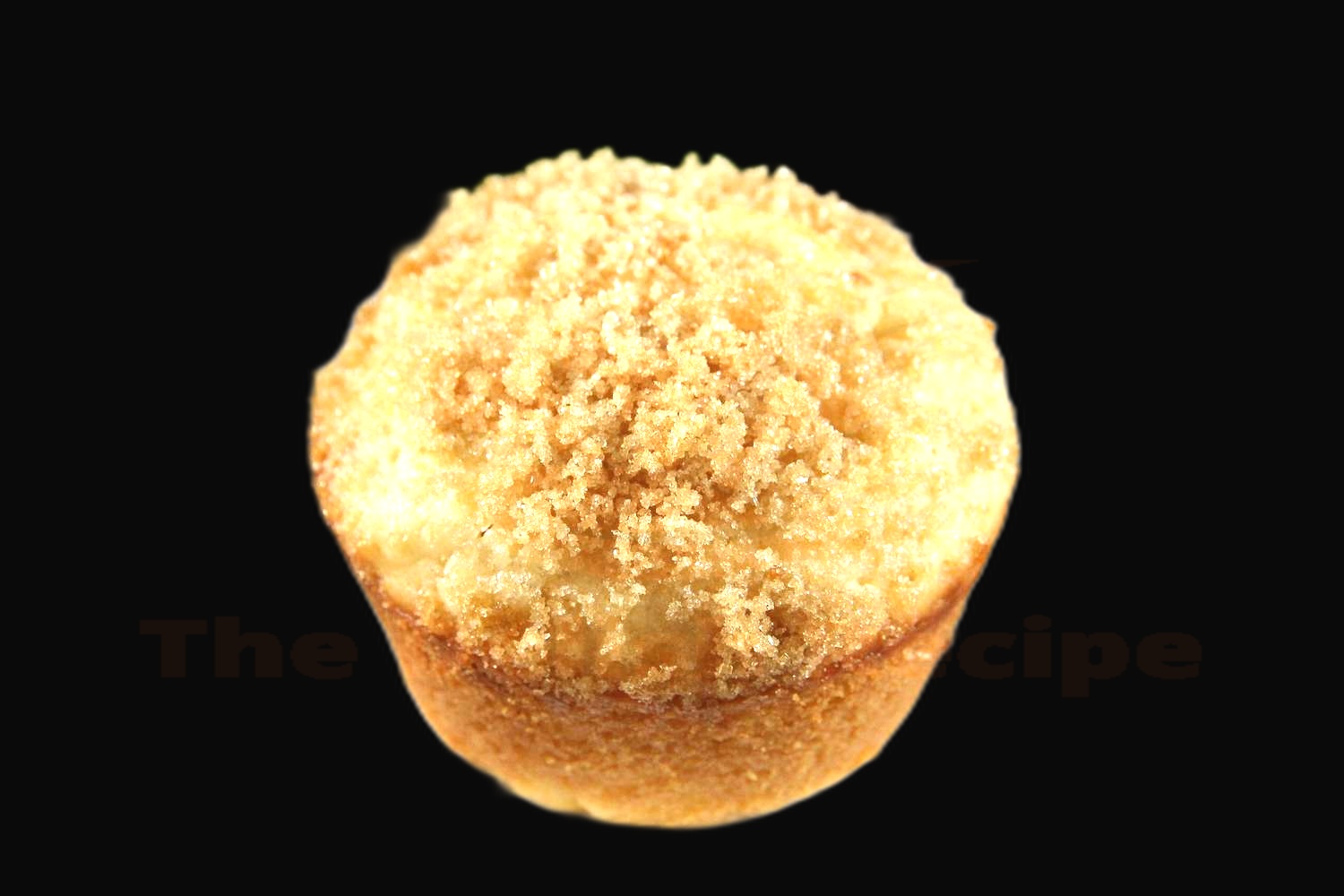 Ingredients
1 cup all-purpose flour
1 teaspoon baking powder
1/4 teaspoon baking soda
1/4 teaspoon salt
2 tablespoons lime zest
1/2 cup granulated sugar
1/4 cup butter, melted
1 large egg
1/4 cup freshly squeezed lime juice
1/3 cup low-fat buttermilk
1 teaspoon pure vanilla extract
3/4 cup white chocolate chips
Instructions
Preheat your oven to 350°F and grease a 12-cup muffin tin with a bit of butter.
In a medium bowl, whisk together the all-purpose flour, baking powder, baking soda, and salt.
In a separate bowl, combine the lime zest, sugar, and melted butter. Mix until combined.
Add the egg, lime juice, buttermilk and vanilla extract to the butter mixture and whisk until combined.
Slowly add the dry ingredients to the wet ingredients, stirring until just combined. Don't overmix!
Fold in the white chocolate chips and divide the batter evenly among the muffin cups.
Bake for 25 minutes, or until a toothpick inserted into the center of a muffin comes out clean.
Let the muffins cool in the tin for 5 minutes before transferring to a wire rack.
Enjoy your delicious White Chocolate-Lime Muffins!
Nutrition Facts
Calories: 305
Fat: 15g
Carbohydrates: 39g
Protein: 4g
Sodium: 302mg
Cholesterol: 45mg
Fiber: 1g
Sugar: 23g
What makes these white chocolate-lime muffins a must-try recipe?
If you're looking for a unique and delicious treat, then the white chocolate-lime muffins are a must-try recipe! These muffins are bursting with sweet and tangy flavors that are sure to satisfy any sweet tooth. The combination of the creamy white chocolate and the tart lime creates a delightful balance that's sure to make your mouth water. Not only are these muffins packed with flavor, but they're also incredibly easy to make. With just a few simple ingredients, you can whip up a batch of these tasty treats in no time.
How can bakers customize this recipe to make it their own?
If you're feeling creative, there are lots of ways you can customize the White Chocolate-Lime Muffins recipe! You can switch out the white chocolate chips for dark chocolate chips, or try adding other fun mix-ins, like chopped macadamia nuts, toasted coconut flakes, or dried berries. You can also tweak the amount of lime flavor by increasing or decreasing the amount of lime zest in the recipe. Or, if you want to give it a totally different flavor, you can substitute a different citrus zest, like lemon or orange. Finally, you can top the muffins off with something special, like a sprinkle of sugar or a drizzle of melted chocolate.
How do the flavors of white chocolate and lime combine to create a unique taste?
White chocolate and lime make an unbeatable combination – their flavors come together perfectly to create a unique and delicious taste!
The sweet and creamy taste of white chocolate is the perfect contrast to the tart and zesty notes of lime.
The combination of these two flavors gives these muffins a wonderful balance of sweet and citrusy – the perfect treat for any occasion!.
The zesty lime flavor is complemented by the subtle sweetness of white chocolate, giving the muffins an extra layer of flavor that you won't find in any other recipe.
The contrast between the two flavors gives the muffins a unique taste that is sure to be a hit with everyone who tries them.
What are the benefits of using white chocolate-lime muffins as a dessert option?
The Benefits of Using White Chocolate-Lime Muffins as a Dessert Option:
Bright and colorful – White chocolate-lime muffins are the perfect way to add a cheerful, vibrant touch to the dessert course. They're bursting with color and can be easily decorated with edible designs and toppers.
Multi-purpose treat – These muffins are perfect for special occasions like birthdays, anniversaries, and holidays, but they're also great for everyday snacks and treats.
Deliciously sweet – The combination of white chocolate and lime creates a sweet, tart, and delicious flavor that will please any sweet tooth.
Easy to make – White chocolate-lime muffins are incredibly easy to make at home. All you need is a few simple ingredients and a few minutes of your time.
Healthier than other desserts – With the addition of white chocolate and lime, these muffins are a healthier alternative to traditional desserts like cakes and cookies.
Versatile – White chocolate-lime muffins can be served plain, topped with cream cheese frosting, or even warm with a scoop of ice cream.
Perfect for any occasion – Whether you're serving a large crowd or just a few people, these muffins are sure to please.
What tips do bakers need to know to create the perfect white chocolate-lime muffins?
Here are some tips to help you create the perfect white chocolate-lime muffins:
Use high-quality white chocolate – This is the key to achieving a rich and creamy muffin base. Look for a chocolate with a high cocoa butter content, as this will offer the best flavor and texture.
Don't over-mix the batter – Over-mixing will result in dense, heavy muffins. Instead, mix the ingredients together just until blended – no more than that.
Use fresh lime juice – Lime juice is an important ingredient for the muffins, so it's best to use fresh juice. It will give the muffins a more intense lime flavor.
Be careful when adding the lime zest – Too much zest can overpower the muffins and make them too bitter. Add the zest a little at a time until you reach the desired flavor.
Use a light touch when greasing the pan – Greasing the pan too heavily can cause the muffins to stick when they come out of the oven. Use a light hand when greasing the pan to avoid this problem.
Allow the muffins to cool before serving – The muffins will be easier to remove from the pan if you allow them to cool before serving. This will also ensure that the white chocolate and lime flavors have had time to develop.
What are some fun serving suggestions for white chocolate-lime muffins?
If you're looking for some new and delicious ways to serve white chocolate-lime muffins, then you've come to the right place! Whether it's for a special occasion or just a cozy night in, here are some fun serving suggestions to take your white chocolate-lime muffin game to the next level.
For a truly decadent treat, try topping one of your muffins with a scoop of your favorite ice cream and a sprinkle of crumbled white chocolate chips. Or, for an unexpected twist, try grilling your muffins for a crunchy and smoky flavor. Serve them with a dollop of whipped cream and a sprig of fresh mint for a truly unique experience.
If you're looking for something a little lighter, try topping your muffins with a dollop of Greek yogurt and a sprinkle of shredded coconut. Or, for a more savory option, try topping them with a dollop of cream cheese, a sprinkle of cinnamon, and a sprinkle of lime zest.
No matter how you choose to serve your white chocolate-lime muffins, your guests are sure to be impressed. With these fun serving suggestions, you'll be sure to take your muffin game to the next level.