Zesty Peruvian Pineapple Chicken – A Flavorful Sensation!
I've been cooking Peruvian Pineapple Chicken for years and it's always a hit with my family, friends, and dinner guests. This delicious dish is a combination of sweet and savory flavors, with a hint of heat and a hint of lime. The combination of the juicy pineapple, savory chicken, and piquant peppers makes this one of my favorite dishes. Whether you're looking for a meal to serve to guests or an easy dinner for the family, this Peruvian Pineapple Chicken is sure to please.
Peruvian Pineapple Chicken Recipe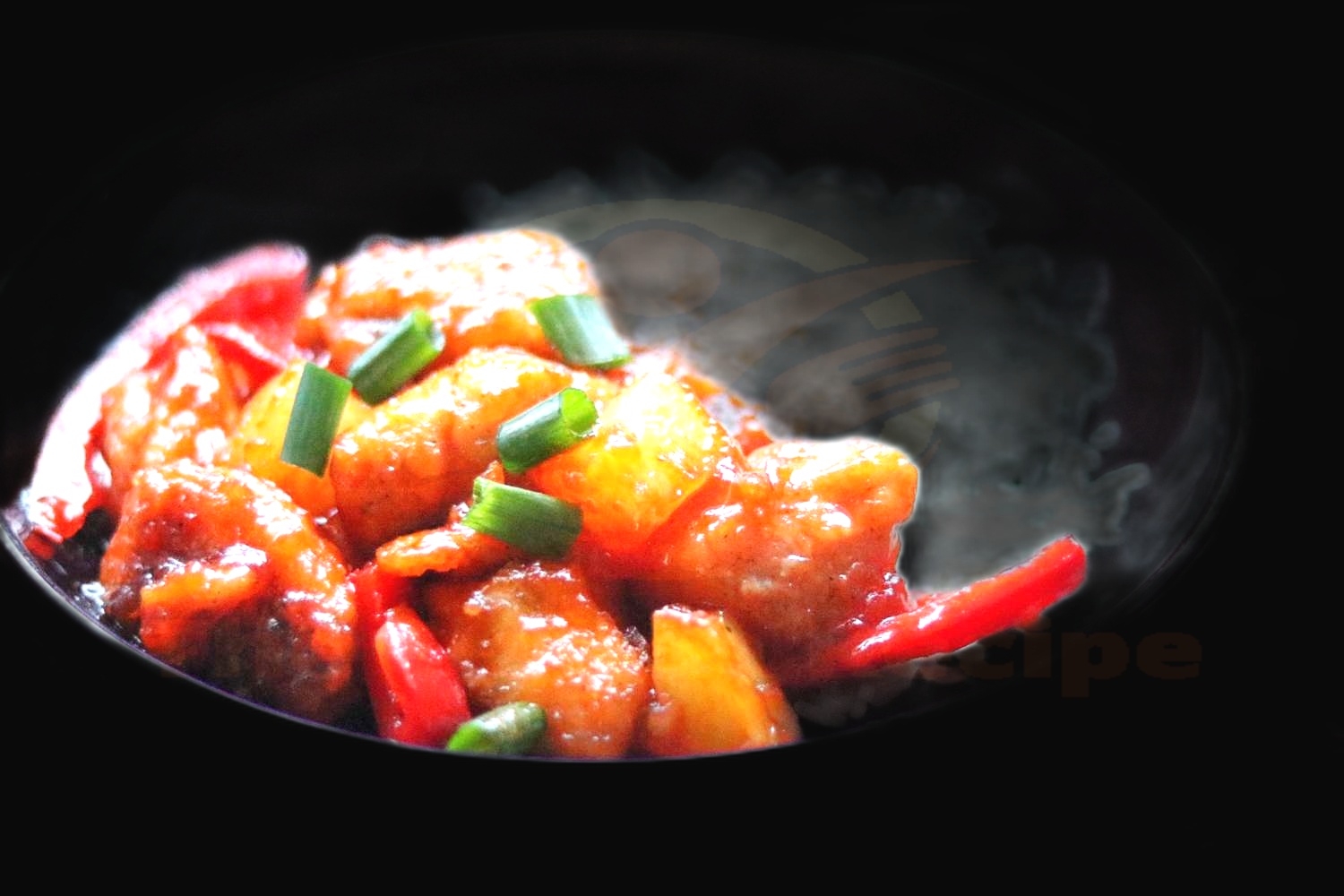 Ingredients
3 boneless, skinless chicken breasts
1/4 cup freshly squeezed lime juice
1 teaspoon garlic powder
1 teaspoon smoked paprika
1/2 teaspoon ground cumin
1/2 teaspoon ground coriander
1/2 teaspoon onion powder
1/4 teaspoon ground cinnamon
2 tablespoons olive oil
1 fresh pineapple, peeled, cored and diced
1/4 cup diced red onion
2 cloves garlic, minced
1/4 cup chopped fresh cilantro
Salt and freshly ground black pepper, to taste
Instructions
Let's get this delicious Peruvian Pineapple Chicken started! First, you'll need 3 boneless, skinless chicken breasts.
In a large bowl, mix together 1/4 cup of freshly squeezed lime juice, 1 teaspoon garlic powder, 1 teaspoon smoked paprika, 1/2 teaspoon ground cumin, 1/2 teaspoon ground coriander, 1/2 teaspoon onion powder, and 1/4 teaspoon ground cinnamon.
Place the chicken breasts in the bowl and coat them with the marinade. Let the chicken sit in the marinade for at least 30 minutes.
In a large skillet, heat 2 tablespoons of olive oil over medium-high heat. Add the chicken breasts and cook for about 5 minutes on each side, or until cooked through.
Once the chicken is cooked, remove it from the skillet and set aside to rest.
In the same skillet, add 1 fresh pineapple that has been peeled, cored and diced, 1/4 cup diced red onion, 2 cloves of garlic that have been minced, and 1/4 cup chopped fresh cilantro. Sauté the mixture for about 4-5 minutes, until the pineapple and onions are softened.
Add the chicken back to the skillet and season with salt and freshly ground black pepper, to taste. Cook for an additional 5 minutes, stirring occasionally.
Now your Peruvian Pineapple Chicken is ready to serve and enjoy! You did it!
Nutrition Facts
Calories: 314
Fat: 8g
Carbohydrates: 25g
Protein: 32g
Sodium: 181mg
Cholesterol: 67mg
What makes peruvian pineapple chicken so delicious?
There's no denying that Peruvian Pineapple Chicken is a delicious dish! The combination of sweet pineapple and savory chicken creates a flavor combination that's hard to resist. But what makes it so delicious?
Well, the key to this dish lies in the marinade. It's a special blend of spices, including cumin, paprika, oregano, and chili powder. This combination of spices creates a unique flavor that really stands out. Plus, the addition of pineapple juice and lime juice adds a sweet and sour flavor that perfectly complements the spiciness of the marinade.
The next key to making Peruvian Pineapple Chicken so delicious is the cooking technique. It's best to cook the chicken on the grill, which gives it a nice smoky flavor and slightly charred texture. The pineapple chunks should also be grilled, which helps to caramelize and bring out their natural sweetness.
Finally, the finishing touches are what really makes Peruvian Pineapple Chicken stand out. A sprinkle of cilantro and a squeeze of lime juice over the cooked chicken and pineapple adds the perfect amount of freshness and acidity to the dish.
All in all, it's the marinade, cooking technique, and finishing touches that make Peruvian Pineapple Chicken such a delicious dish.
What makes this dish unique compared to other chicken recipes?
This Peruvian Pineapple Chicken dish is truly unique! It's a flavorful combination of sweet, salty, and spicy ingredients. The pineapple and red onion add a sweetness that's balanced by the garlic, tomato, and chili peppers. Plus, the addition of cumin and oregano provide an earthy, zesty flavor. This dish has all the elements of a delicious Latin American meal – and it's easy to make! With its bright, vibrant flavors, this Peruvian Pineapple Chicken is sure to be a hit with everyone in the family.
How can you make this dish super flavorful?
If you want to take your Peruvian Pineapple Chicken to the next level of flavor, there are some simple steps you can take. First, marinate your chicken in a mixture of pineapple juice, garlic, cumin, oregano, and chili powder. Let your chicken soak up all the flavor for at least an hour before grilling or baking. After that, the sky is the limit. You can add a splash of lime juice, more garlic, or a few dashes of your favorite hot sauce. If you want to add some extra sweetness, you can mix in a bit of honey or brown sugar. And don't forget the diced pineapple! This gives the dish a juicy, fruity flavor that is sure to please. Finally, top it off with a sprinkle of fresh cilantro for a bright, herbal finish. With these simple steps, you can make your Peruvian Pineapple Chicken incredibly flavorful.
What traditional peruvian flavors pair best with pineapple chicken?
When it comes to traditional Peruvian flavors, there are so many delicious options to choose from to pair with pineapple chicken! The creamy and tangy flavors of aji amarillo pepper sauce definitely stand out as a top favorite. Its rich and spicy flavor adds a unique punch to a classic pineapple chicken dish. The mild, sweet flavor of huacatay (black mint) complements the sweetness from the pineapple and chicken in a delightful way. It also adds a fragrant note to the dish. Another great pairing is chimichurri, a zesty sauce with a bright and tangy flavor. It adds a vibrant, fresh touch to pineapple chicken, making it an incredibly flavorful meal.
What side dishes go best with peruvian pineapple chicken?
When it comes to side dishes that go with Peruvian pineapple chicken, there are a ton of delicious options to choose from! From traditional dishes to creative twists, there are so many side dishes that will pair perfectly with this savory and sweet dish.
For a classic pairing, consider some mashed potatoes or roasted potatoes. The creamy potatoes will help balance out the sweet and savory flavors of the pineapple chicken. For a punch of flavor, try making a batch of Peruvian-style rice. This fluffy, fragrant rice is cooked in a special blend of spices, including cumin and aji amarillo, and is perfect for soaking up the pan juices from the chicken.
If you're looking for something a bit heartier, black beans are a great option. These earthy beans are often cooked with onions and garlic, then simmered in a flavorful tomato sauce. They're a great source of protein, and they add an extra layer of flavor.
For an unexpected twist, why not pair your pineapple chicken with some roasted vegetables? Hearty root vegetables, like carrots and sweet potatoes, are a great way to add a pop of color and nutrition to your meal. You can even drizzle the vegetables with a dash of the sauce from the pineapple chicken for an extra zing.
No matter what side dishes you choose to pair with your Peruvian pineapple chicken, you can't go wrong.
How can you easily make peruvian pineapple chicken at home?
Making delicious Peruvian Pineapple Chicken at home is surprisingly easy! All you need is a few simple ingredients that you can get from your local grocery store, and you can quickly whip up a tasty dish. Here's what to do:
First, marinate your chicken in a mixture of cumin, garlic, red pepper flakes, and lemon juice for about half an hour. This will give the chicken a great flavor and help keep it juicy.
Next, heat some oil in a large skillet over medium heat and add the chicken. Cook it for about six minutes or until it's cooked through.
Then, add some diced pineapple, diced bell pepper, and diced onion. Cook for an additional five minutes or until the vegetables are softened.
Finally, stir in some tomato sauce and cook for an extra few minutes. Serve the chicken with the vegetables and pineapple over a bed of rice and enjoy!
That's it – you've just made a delicious and easy Peruvian Pineapple Chicken dish! With this recipe, you'll be able to enjoy a flavorful and satisfying meal in no time.