Delicious Classic Cheesecake Recipe
I love baking and nothing beats the classic taste of a homemade cheesecake. It's been a staple dessert in my family for years, and every time I make it I'm reminded of the sweet memories that come with it. The smooth, creamy texture and the tangy sweetness of the cream cheese make it one of the most delicious desserts you can make. So if you're looking for a classic dessert that's sure to please the whole family, look no further than this classic cheesecake recipe. Enjoy!
Classic Cheesecake Recipe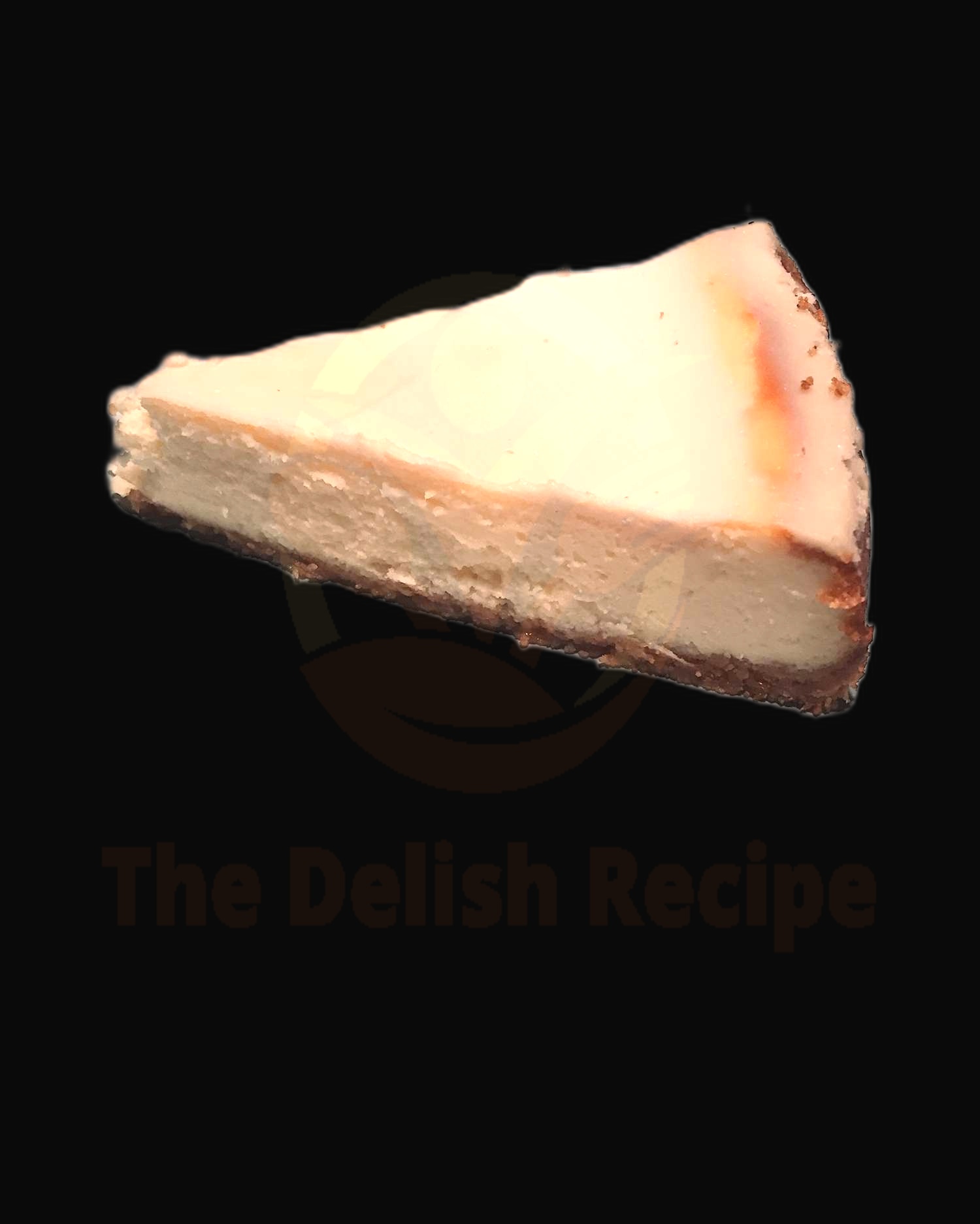 Ingredients
8 ounces cream cheese, softened
¼ cup white sugar
2 eggs
1 teaspoon vanilla extract
½ teaspoon of ground cinnamon
1 (9 inch) graham cracker crust
½ cup sour cream
2 tablespoons white sugar
Instructions
Preheat oven to 350 degrees F (175 degrees C).
In a medium bowl, beat together 8 ounces cream cheese and ¼ cup white sugar until smooth. Beat in 2 eggs, one at a time. Add 1 teaspoon vanilla extract and ½ teaspoon of ground cinnamon, and mix until combined.
Pour cream cheese mixture into a 9 inch graham cracker crust.
Bake in preheated oven for 45 minutes.
In a small bowl, mix together ½ cup sour cream and 2 tablespoons white sugar. Spread the sour cream mixture over the baked cheesecake.
Bake for an additional 45 minutes.
Allow cheesecake to cool before serving. Enjoy your delicious Classic Cheesecake!
Nutrition Facts
Calories: 360, Fat: 18g, Sodium: 350mg, Carbohydrates: 39g, Fiber: 1g, Protein: 7g
What is the history of classic cheesecake?
The history of classic cheesecake dates all the way back to Ancient Greece! It is believed that the delicious dessert was created by a Greek chef in the 7th century BC. The original recipe was made with a base of crushed cheese, honey, and flour, which was then baked and served either hot or cold. Over time, the recipe was refined and evolved, with the addition of eggs and butter, as well as a variety of spices and fruits. The Romans later adopted the dish and called it "libum," while the Italian interpretation of cheesecake is known as "ricotta torte."
Today, classic cheesecake is enjoyed all over the world, with a variety of regional variations ranging from light and fluffy to dense and creamy. The classic American version is usually made with a graham cracker crust and a thick, creamy filling that is often topped with a fruit topping or chocolate sauce. No matter how it's made, classic cheesecake is a timeless treat that is sure to please any palate.
What ingredients are essential to making a classic cheesecake?
When it comes to classic cheesecake, there are four essential ingredients you need to make the perfect slice: cream cheese, sugar, eggs, and a bit of vanilla extract.
Cream cheese is the star of the show when it comes to classic cheesecake. It's what gives the cake its signature tangy flavor and creamy texture. Look for full-fat cream cheese for the best results.
The next essential ingredient is sugar. It adds sweetness, but also helps to balance the tanginess of the cream cheese. Make sure to use granulated sugar for the best results.
Eggs are another must-have ingredient for classic cheesecake. They help to bind the other ingredients together and add richness. Use room-temperature eggs for the best results.
Finally, a splash of vanilla extract gives classic cheesecake a boost of flavor. It's what helps to give the cake a subtle, but unmistakable flavor. Use pure vanilla extract for the best results.
So, these are the four essential ingredients for making a classic cheesecake: cream cheese, sugar, eggs, and a bit of vanilla extract. With these ingredients, and a little bit of patience, you can make a delicious and classic cheesecake that is sure to please your family and friends.
What tips do experienced bakers have for making a perfect classic cheesecake?
Experienced bakers have lots of tips for making a perfect classic cheesecake! Here are some of their top tips:
The most important step is to create a good crust. Use graham crackers, sugar, and melted butter to make the perfect crust. Press the mixture into the bottom of the pan and make sure it is packed in well.
Use room temperature ingredients. Cold ingredients can make the cheesecake lumpy, so it's best to take the cream cheese and eggs out of the fridge ahead of time.
Don't over-mix the ingredients. Beat the cream cheese and sugar together until they are light and fluffy, but don't overbeat them.
Bake the cheesecake at a low temperature for an hour or two. This will prevent the top from cracking.
Let the cheesecake cool completely before serving.
Top the cheesecake with fresh fruit or whipped cream for a delicious finish.
What are some creative variations to classic cheesecake recipes?
If you're looking for some new and creative ways to enjoy classic cheesecake, you're in luck! There are tons of delicious variations of this delectable dessert, from savory to fruity, that you can make at home. Here are a few of our favorite creative variations to classic cheesecake recipes.
Pumpkin Cheesecake: Pumpkin and cheesecake are a match made in heaven! This version of classic cheesecake uses a combination of pumpkin puree and spices like cinnamon, nutmeg, and ginger to add a unique flavor. Topping this cheesecake with a dollop of whipped cream and a sprinkle of cinnamon is a must!
Strawberry Cheesecake: A classic strawberry cheesecake is a delicious twist on the traditional flavors. This version uses fresh strawberries and a graham cracker crust to create a creamy and sweet treat. For an extra special touch, you can even add a layer of strawberry jam to the top of the cheesecake for some added strawberry goodness.
Chocolate Chip Cheesecake: Chocolate chips are a great way to add texture and flavor to cheesecake. This variation of classic cheesecake uses semi-sweet chocolate chips and a rich chocolate ganache topping for a decadent and delicious treat.
Toasted Coconut Cheesecake: Coconut is a favorite flavor for many and adds a tropical twist to classic cheesecake. This version uses toasted unsweetened coconut for an added crunch, as well as a coconut-infused cream cheese filling for a unique flavor. Try topping it with fresh mango or pineapple for a fruity finish.
These are just a few of the creative variations to classic cheesecake recipes that you can easily make at home.
How can you tell when classic cheesecake is done baking?
One of the best parts about baking classic cheesecake is that it's really easy to tell when it's done! All you need to do is give the top of the cake a gentle shake. If it just barely jiggles in the middle, you know it's done baking! You can also take the cheesecake out of the oven if the top is golden brown.