A Sweet And Savory Sensation – Smart Cookie Fruitcake
I've been making this Smart Cookie Fruitcake recipe for years now, and it always comes out perfectly every single time. The combination of the chewy cookie pieces, flavorful fruit, and crunchy nuts make it an absolute delight to eat. It's a great dessert to impress your guests with, and I've yet to serve it to someone who isn't raving about it after the first bite. This recipe is definitely one you'll want to keep in your arsenal for years to come!
Smart Cookie Fruitcake Recipe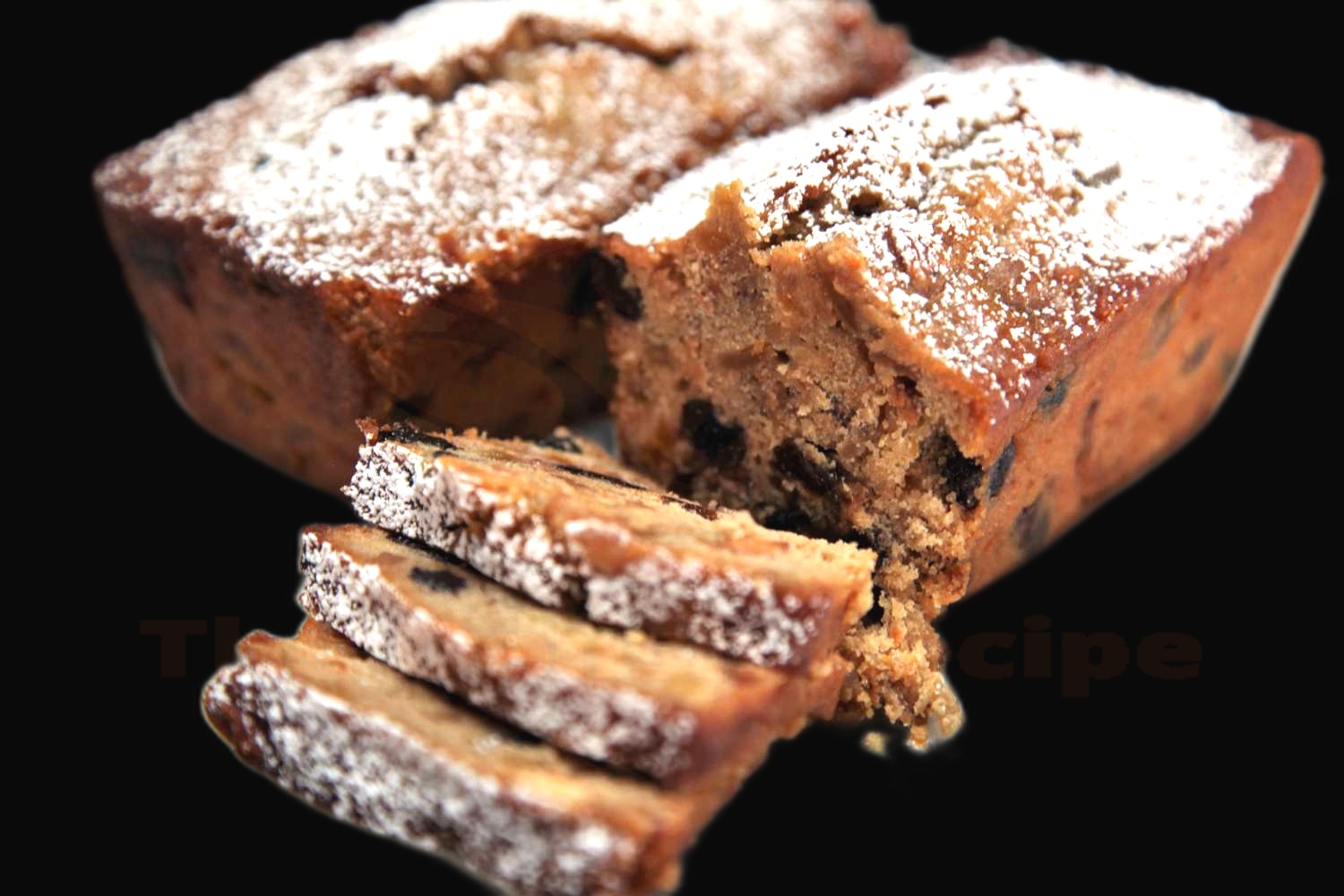 Ingredients
2 cups all-purpose flour
1 teaspoon baking powder
½ teaspoon baking soda
¼ teaspoon salt
¾ cup granulated sugar
½ cup butter, softened
2 large eggs
2 teaspoons vanilla extract
¼ cup orange juice
1 cup chopped pecans
1 cup chopped dates
1 cup chopped dried cranberries
2 cups diced apples (such as Granny Smith)
1 cup diced pineapple
1 cup shredded coconut
Instructions
Preheat oven to 375 degrees F. Line a baking sheet with parchment paper or foil and set aside.
In a medium-sized bowl, whisk together the flour, baking powder, baking soda, and salt.
Using an electric mixer, beat the sugar and butter together until light and fluffy.
Add the eggs, one at a time, incorporating each one completely before adding the next.
Add the vanilla extract and orange juice and mix until just combined.
Gradually add the dry ingredients to the wet ingredients and mix until just incorporated.
Stir in the pecans, dates, cranberries, apples, pineapple, and coconut.
Scoop the batter onto the prepared baking sheet in 1-inch mounds, about 2 inches apart.
Bake in preheated oven for 15 minutes, or until the cookies are lightly golden brown.
Allow the cookies to cool slightly before transferring to a rack to cool completely.
Enjoy your delicious Smart Cookie Fruitcakes!
Nutrition Facts
Calories: 250
Total Fat: 10g
Saturated Fat: 5g
Cholesterol: 75mg
Sodium: 85mg
Total Carbohydrate: 35g
Dietary Fiber: 2g
Sugars: 20g
Protein: 4g
What makes this fruitcake a "smart" cookie?
This Smart Cookie Fruitcake is a delicious and nutritious treat that will help you stay on track with your health and wellness goals! Packed with wholesome ingredients like oats, walnuts, and dried fruits, it's a snack that you can feel good about eating. Not only is it a great source of fiber and vitamins, but it also has some unique health benefits that make it a "smart" cookie.
For starters, this fruitcake is made with whole-grain oats, which are a great source of complex carbohydrates that give you sustained energy throughout the day. Since oats are also high in fiber, they can help keep you feeling full and prevent overeating. Plus, they contain a variety of vitamins and minerals that are essential for good health.
The Smart Cookie Fruitcake also contains walnuts, which are a great source of healthy fats. Walnuts are known for their omega-3 fatty acid content, which helps reduce inflammation in the body and can have a positive effect on your heart health. Walnuts also provide protein, which helps to keep your energy levels up and your muscles strong.
Finally, this fruitcake is packed with dried fruits like apples, raisins, and cranberries, which are chock-full of antioxidants. Antioxidants are important for keeping your immune system strong and fighting off disease. Plus, dried fruits are naturally sweet, so you can satisfy your sweet tooth without the added sugar and calories of other desserts.
All in all, this Smart Cookie Fruitcake is a great snack that has a lot of nutritional benefits. Not only will it help keep you feeling full and energized, but it's also packed with vitamins and minerals that will keep you healthy.
How does this recipe differ from the traditional fruitcake?
This Smart Cookie Fruitcake is different from a traditional fruitcake in a few ways. Here are the major differences that make this recipe unique:
It contains chocolate chips and cherries – This recipe is made with dark chocolate chips and sweet cherries, adding more flavor and texture to the cake.
It has a crunchy twist – The addition of crushed graham crackers and toasted coconut gives this fruitcake a nice crunchy texture.
It's made with less sugar – This recipe calls for less sugar than a traditional fruitcake, making it a great option for those looking for a healthier dessert.
It's easier to assemble – This recipe requires no baking, so all you have to do is mix together the ingredients and it's ready to eat.
It's even tastier than a traditional fruitcake – With its unique combination of flavors and textures, this Smart Cookie Fruitcake is a truly delicious treat.
What tips can you share for ensuring this recipe turns out perfectly every time?
Making a great Smart Cookie Fruitcake doesn't have to be difficult! Here are some tips to help ensure your cake turns out delicious every time:
Read the recipe carefully and make sure you have all the necessary ingredients and tools before you start.
Measure all ingredients accurately, using a kitchen scale if necessary.
Preheat the oven to the specified temperature before you begin mixing.
Make sure you use the correct size baking pan.
Grease the pan with butter or non-stick cooking spray to prevent sticking.
Let the cake cool completely before serving.
Store the cake in an airtight container to keep it fresh for longer.
What unique flavors will this fruitcake bring to the holiday table?
This Smart Cookie Fruitcake is sure to bring a delightful flavor surprise to your holiday table! The combination of ooey-gooey cookie dough, sweet dried fruits and crunchy nuts will delight your taste buds. The secret is the mix of tart and sweet flavors, like cranberries, dates and apricots, that balance the richness of the cookie dough and the crunch of the walnuts and pecans. It's a unique flavor combination that you won't find in many other fruitcakes.
To make the flavor even more special, we added a touch of spice with cinnamon, nutmeg and allspice. This gives the fruitcake a pleasant warmth that complements the fruits and nuts. The spices also add a hint of holiday cheer to the already festive cake.
The Smart Cookie Fruitcake is the perfect way to bring a unique flavor to your holiday table this year. The combination of tart, sweet, crunchy and spicy flavors will surely delight your guests.
What are some creative ideas for decorating this fruitcake?
When it comes to decorating a Smart Cookie Fruitcake, the sky is the limit! Whether you're looking for something classic or creative, you can find ideas to suit any style. Here are a few creative ideas for decorating your Smart Cookie Fruitcake:
Add a layer of rich, creamy frosting for an added layer of sweetness.
Top the cake with a fun and whimsical design, such as bright candies, colorful sprinkles, or even a layer of crushed cookies.
Decorate the cake with a homemade fondant design, such as a festive theme or a colorful flower.
Create a special message on the cake by writing out a favorite quote with edible markers.
Embellish the cake with a variety of fresh fruit, such as strawberries, blueberries, and kiwis.
Use different colors and shapes of icing to create a fun and eye-catching design.
What are some tasty side dishes that pair well with this fruity dessert?
If you're looking for the perfect side dishes to pair with a delicious Smart Cookie Fruitcake, you're in luck! There are so many delicious options that will perfectly complement the flavors of this fruity dessert. Here are some of our favorite sides to serve with the Smart Cookie Fruitcake:
Fresh Berries with Citrusy Yogurt Dip: This light and refreshing side is the perfect balance to the sweetness of the fruitcake. Simply combine some Greek yogurt with lemon or lime juice and sprinkle with sugar. Serve with an array of fresh berries for a pop of color and sweetness.
Caramelized Apples: This classic side dish is full of flavor and sweetness that pairs perfectly with the fruitcake. Peel and slice some tart apples and pan fry them in butter, sugar and a splash of lemon juice until they caramelize. Sprinkle with a little cinnamon and serve warm.
Coconut Whipped Cream: For a creamy, sweet side, nothing beats coconut whipped cream. It can be made with just three ingredients and is a perfect topping for the Smart Cookie Fruitcake. Whip together some heavy cream, confectioners' sugar and coconut extract for a light and fluffy side dish.