Fiesta Of Flavor: A Mexican Botana Platter
As a lover of Mexican cuisine, I have been searching for a way to create a delicious and flavorful snack platter that is sure to delight any crowd. I recently stumbled across the Mexican Botana Platter recipe, and I must say, I am absolutely amazed with the results. This platter is filled with a variety of delicious and spicy Mexican flavors, and it is sure to be a hit with both kids and adults alike. From the guacamole to the jalapenos, this botana platter is sure to tantalize your taste buds and make you want to come back for more. Try it out today and see for yourself!
Mexican Botana Platter Recipe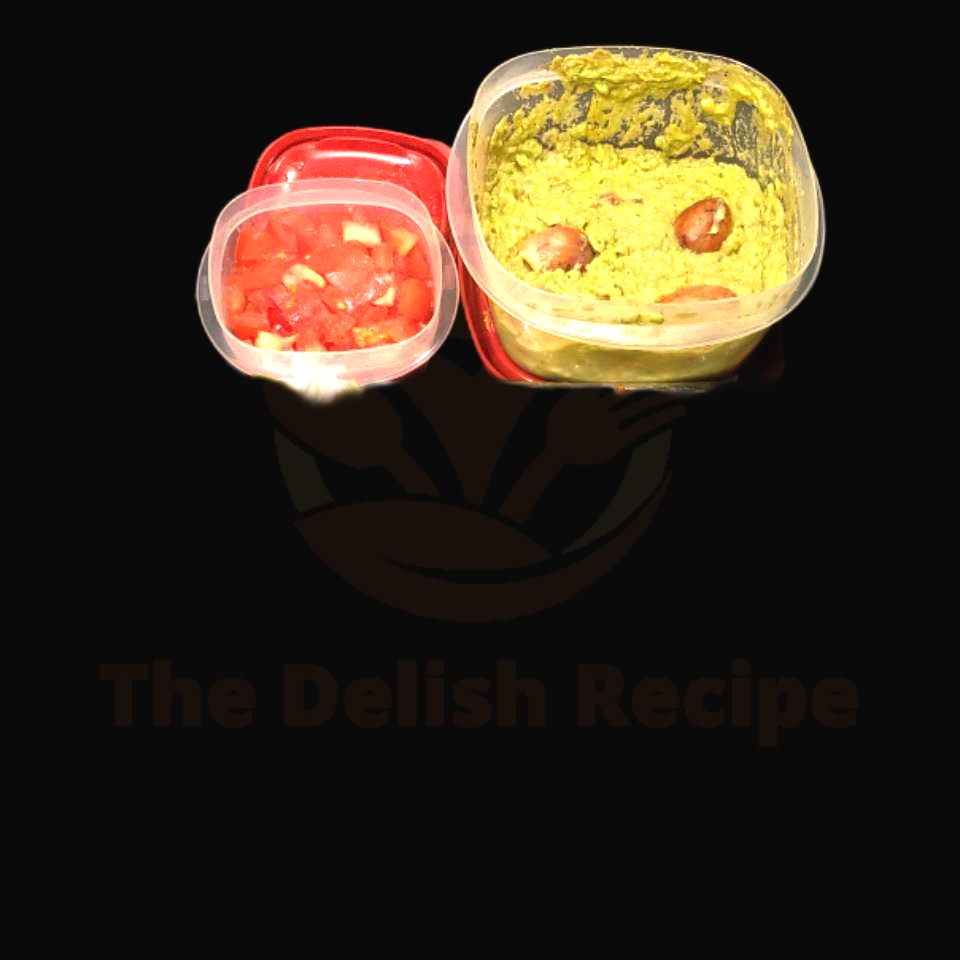 Ingredients
12 ounces tortilla chips
1 can (15 ounces) black beans, drained
1 can (15 ounces) corn, drained
1/2 cup diced red onion
1/2 cup diced red bell pepper
1 cup diced tomatoes
1/4 cup chopped fresh cilantro
1/4 cup sliced jalapenos
1/2 cup salsa
1/2 cup guacamole
1/2 cup sour cream
2 cups shredded Mexican cheese blend
Instructions
Preheat the oven to 350°F.
Spread the tortilla chips into an even layer on a large baking sheet.
In a medium bowl, combine the black beans, corn, red onion, red bell pepper, tomatoes, cilantro, and jalapenos.
Spread the mixture over the tortilla chips.
Top with the shredded Mexican cheese blend.
Bake for 15 minutes or until the cheese is melted and bubbly.
In a small bowl, combine the salsa, guacamole, and sour cream.
Serve the botana platter with the salsa-guacamole-sour cream mixture.
Enjoy!
Nutrition Facts
Calories: 594
Total Fat: 16g
Saturated Fat: 7g
Cholesterol: 34mg
Sodium: 1522mg
Total Carbohydrate: 85g
Dietary Fiber: 17g
Sugars: 5g
Protein: 22g
What makes a mexican botana platter so special?
A Mexican botana platter is special because it offers a unique combination of flavors, textures, and colors that can be shared with family and friends. The platter typically includes a selection of meats, cheeses, vegetables, and fruits, as well as a variety of sauces and dips. This combination of ingredients creates a flavorful and visually appealing dish that is sure to please. Additionally, the botana platter is an ideal way to sample some of the best Mexican culinary traditions in one meal. By combining traditional recipes with modern ingredients, a Mexican botana platter can provide a truly memorable dining experience.
What are the health benefits of a mexican botana platter?
The Mexican botana platter is a traditional Mexican snack platter that is filled with a variety of different snacks, including jicama, cucumbers, carrots, and other fruits and vegetables. It is a healthy and delicious snack that can provide many health benefits.
Below are just some of the potential health benefits of the Mexican botana platter:
High in Fiber: The Mexican botana platter is rich in dietary fiber, which is important for maintaining a healthy digestive system and helping to reduce cholesterol levels.
Low in Calories: The botana platter is low in calories and is a great snack for those trying to maintain a healthy weight.
Rich in Vitamins and Minerals: The botana platter is packed with vitamins and minerals that can benefit your health. These include vitamins A, C, and E, as well as potassium and magnesium.
Rich in Antioxidants: The botana platter is also rich in antioxidants, which can help protect the body from free radicals and keep the immune system strong.
Good Source of Protein: The botana platter also contains a good amount of protein, which is important for muscle growth and repair.
What are the best tips for creating the perfect mexican botana platter?
The best tips for creating the perfect Mexican botana platter are:
Choose a variety of items, such as fresh vegetables, proteins, and chips.
Make sure to include something for everyone, such as vegetarian and vegan options.
Include a variety of dips and sauces, such as guacamole and salsa.
Have a variety of textures, such as crunchy chips and creamy dips.
Present the platter in an aesthetically pleasing way.
Balance the flavors and colors of the platter.
Use fresh ingredients for the best flavor and to maximize health benefits.
Use high quality ingredients to ensure the highest quality of the platter.
What ingredients are typically included in a mexican botana platter?
A Mexican botana platter typically includes a variety of ingredients such as crunchy vegetables, salty cheeses, and tasty meats. Common ingredients include jicama, carrots, cucumbers, tomatoes, queso fresco, chorizo, and jalapenos. The ingredients can be arranged as a large assortment or as individual mini-platters.
The vegetables are usually cut into thin slices or diced for easy snacking. Queso fresco is a type of cheese made from cow's milk and it adds a salty flavor to the botana platter. Chorizo is a type of pork sausage that is spiced with chili peppers and other spices, which adds a bit of heat to the platter. Jalapenos can be either fresh or pickled, depending on the desired flavor.
The individual ingredients can be served alongside one another as a platter, or combined to form a layered dip. The dip can then be served with tortilla chips or other types of crackers. A Mexican botana platter is a great way to enjoy a variety of flavors and create an interesting appetizer.
What are some creative ways to serve a mexican botana platter?
Mexican botana platters are an easy and enjoyable way to serve a delicious array of snacks. These platters can be made with a wide variety of foods, both traditional and modern, and there are many creative ways to make them. Here are some of the most creative ways to serve a Mexican botana platter.
Include something unexpected. Instead of the usual nachos, tacos, and quesadillas, think outside the box and include something unique. For example, you could try serving churro fries, jicama chips, or even grilled corn on the cob.
Add a variety of dips. A Mexican botana platter is not complete without a selection of dips. Try offering a few different options such as guacamole, salsa, queso fresco, and hummus. This will add flavor and texture to your platter.
Use decorative platters. To really make your Mexican botana platter stand out, use decorative platters or dishes. This will give your platter a festive and inviting look. For a traditional look, try using a terracotta platter or a wooden serving board.
Get creative with your garnishes. For a creative touch, try garnishing your platter with edible flowers, herbs, and even edible glitter. This will add a visually appealing element to your platter and will make it look even more delicious.
These are just a few of the creative ways you can serve a Mexican botana platter. With a little imagination and creativity, your platter can become a truly unique and memorable experience.
What is the history behind the mexican botana platter?
The Mexican botana platter is a traditional dish that has been around for centuries. It originated in the Mexican state of Jalisco, where it was enjoyed as a snack by local farmers. The botana platter consists of a variety of different foods—usually fried, pickled, or cured—arranged in a platter. It is typically served as an appetizer before a larger meal.
As Mexico gained independence, the popularity of the botana platter spread throughout the country. It became a popular snack for festivals and celebrations, and soon, it was a staple at many restaurants and homes. As the dish gained popularity, different regions began to add their own variations. The botana platter was adapted to include different types of meats, cheeses, and vegetables, as well as pickled and fried items.
Today, the Mexican botana platter is still a popular dish in Mexico and is often served as a side dish or appetizer for larger meals. It has become a favorite snack for many people in Mexico and is a great way to sample a variety of different flavors. Whether you're looking to try something new or just want a delicious snack, the Mexican botana platter is sure to hit the spot.