Delicious Fruity Pasta Salad Recipe
I love experimenting with unique flavors and textures, so when I stumbled across the recipe for Fruity Pasta Salad, I knew I had to give it a try. I was quickly won over by the bright, tart flavors and crunchy texture of the fruit combined with the creamy dressing and the al dente pasta. It's a refreshing twist on the traditional pasta salad, and it has quickly become a favorite of mine. Try it out and see what you think!
Fruity Pasta Salad Recipe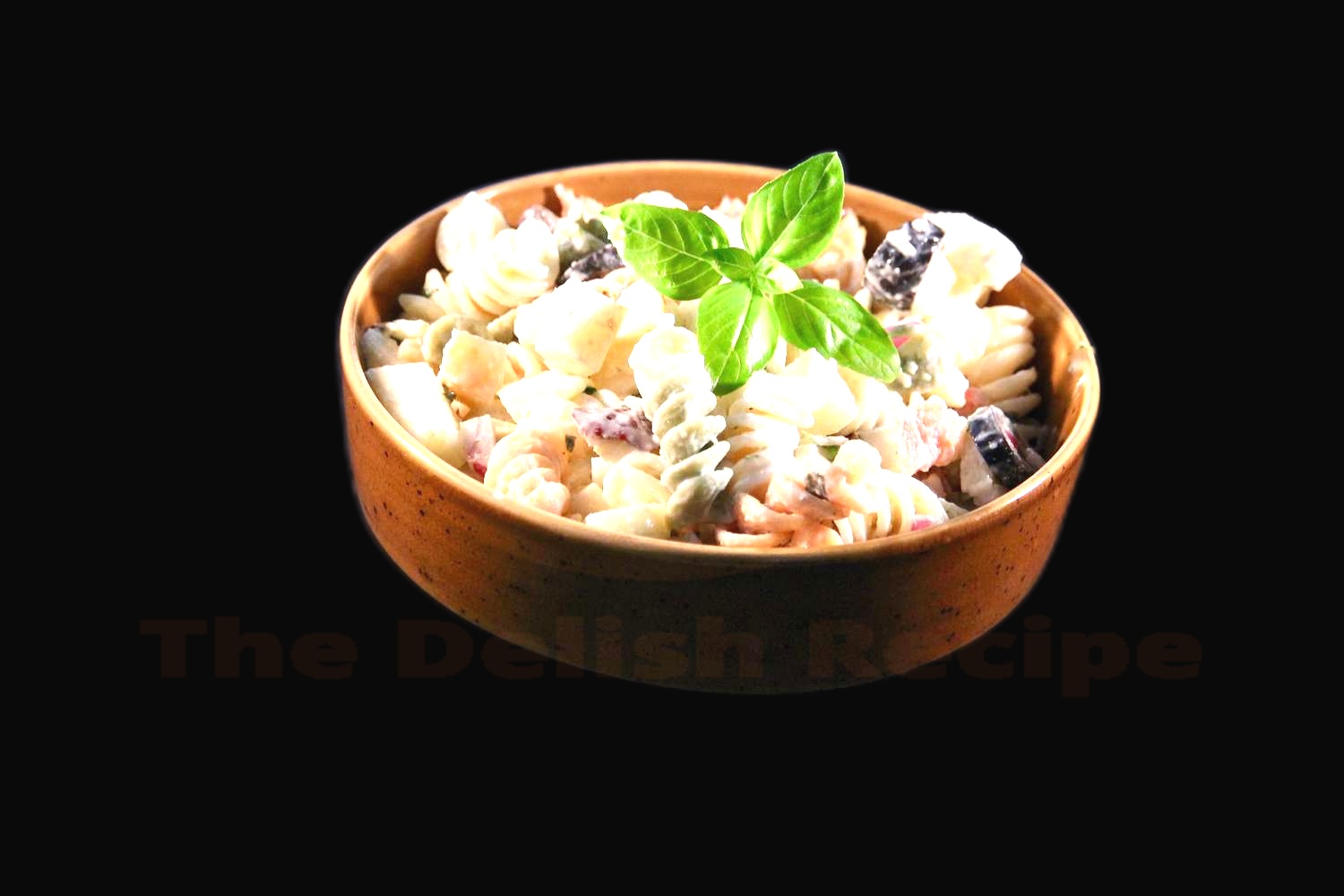 Ingredients
1 lb of short pasta, (such as farfalle, penne, etc)
1/2 cup of olive oil
1/4 cup of white wine vinegar
1/4 cup of honey
1 teaspoon of sea salt
1/2 teaspoon of black pepper
1/4 teaspoon of garlic powder
1/4 teaspoon of dried oregano
1/4 teaspoon of dried basil
1 pint of cherry tomatoes, halved
1 cup of diced cucumber
2 cups of diced fresh pineapple
2 cups of diced mango
1/2 cup of crumbled feta cheese
Instructions
Welcome to making Fruity Pasta Salad! Let's get started!
Start by bringing a large pot of salted water to a boil. Once boiling, add the pasta and cook according to the instructions on the package.
While the pasta is cooking, in a large bowl, whisk together the olive oil, white wine vinegar, honey, sea salt, black pepper, garlic powder, dried oregano and dried basil.
Once the pasta is cooked, drain and rinse with cold water. Add the cooked pasta to the bowl with the dressing and mix to combine.
Add the cherry tomatoes, cucumber, pineapple, mango and feta cheese to the bowl and mix to combine.
Refrigerate the salad for at least 15 minutes before serving.
And there you have it! Fruity Pasta Salad – ready to be enjoyed!
Nutrition Facts
Calories: 300
Total Fat: 10g
Saturated Fat: 3g
Trans Fat: 0g
Cholesterol: 10mg
Sodium: 260mg
Total Carbohydrates: 44g
Dietary Fiber: 3g
Sugars: 11g
Protein: 7g
What makes this fruity pasta salad recipe so special?
This fruity pasta salad recipe is special because it's so bursting with flavor! It combines the sweetness of juicy fruits with the zesty tang of a homemade vinaigrette, all while the pasta adds a unique texture.
What are some tips for making the perfect pasta salad?
Cook your pasta until it's al dente – this will give it the perfect texture in your pasta salad!
For a truly unique flavor, try adding fresh herbs like basil and oregano to your pasta.
Always use fresh and in-season fruit for the best flavor and texture.
Add a bit of tanginess to your pasta salad with a vinaigrette or flavorful dressing.
Use a variety of textures in your pasta salad, such as crunchy nuts, creamy cheese, and crunchy croutons.
Make sure to mix all the ingredients together thoroughly before serving.
What type of pasta is best to use in this salad?
The best type of pasta to use in this Fruity Pasta Salad is rotini! It's short, spiral-shaped pasta that grabs onto the sauce and other ingredients, making it the perfect choice for this dish. It's also a great way to add some texture to the salad. Plus, its small size makes it easy to eat and enjoy.
What are some creative ways to add a burst of flavor to this salad?
When it comes to adding a burst of flavor to a fruity pasta salad, there are lots of creative ways to do it! Here are some of our favorite ideas:
Spice it up with chili flakes. A sprinkle of chili flakes will add a little bit of heat to the salad and give it a kick of flavor.
Add a dollop of pesto. A teaspoon of pesto will add a rich and herby flavor to the salad and make it extra delicious.
Give it a zesty twist. Mix a tablespoon of lemon zest into the salad for a zingy flavor.
Bring on the basil. Add a few torn up basil leaves to the salad for a hint of herby flavor.
Throw in some capers. A tablespoon of capers will add a briny flavor to the salad and make it extra tasty.
These are just some of the creative ways to add a burst of flavor to a fruity pasta salad.
How can you make this salad a healthier option?
If you're looking to make your fruity pasta salad a bit healthier, there are plenty of ways to go about it! Making a few simple swaps can have a big impact, and you'll still get to enjoy the delicious taste. Here are some of our favorite tips for making a healthier fruity pasta salad:
Use whole wheat or whole grain pasta. Whole wheat pasta is a great source of fiber, while whole grain pasta adds an extra dose of nutrition.
Swap out the mayonnaise. Instead of mayo, use plain Greek yogurt or a non-dairy alternative such as hummus. Greek yogurt adds protein and probiotics, while hummus is a good source of healthy fats.
Add more veggies. Try adding some cut up bell peppers, carrots, or broccoli to the mix. Not only do these veggies add flavor and texture, but they also provide additional nutrients.
Use a light dressing. Instead of using a heavy, creamy dressing, make a simple vinaigrette with olive oil, lemon juice, and herbs. This will add flavor without adding excess calories.
Use fresh fruit. Add in freshly-chopped apples, strawberries, or other fruit for a sweet and nutritious touch.
By making these simple swaps, you can turn your fruity pasta salad into a healthier meal.
What are some different fruits that pair well with this pasta salad?
When it comes to fruity pasta salad, the possibilities are endless! There are so many different types of fruits that pair perfectly with a delicious pasta salad. Some of our favorite fruits to add to a pasta salad are apples, strawberries, oranges, blueberries, grapes, and pineapple. All of these fruits give the salad a burst of flavor and sweetness that will make your taste buds dance. Apples and oranges are a great way to add a little crunch to the salad, while strawberries, blueberries, and grapes provide a juicy sweetness.