Decadent Cocoa Sables: An Irresistible Treat!
Hi there, foodies! I'm so excited to share with you my latest baking experiment – Cocoa Sables! I have to admit, I was a bit intimidated when I first tried baking this French biscuit. But as I worked my way through the recipe, I found that making Cocoa Sables is super simple and totally worth it. The results will delight your taste buds and impress your friends and family! Let's get started!
Cocoa Sables Recipe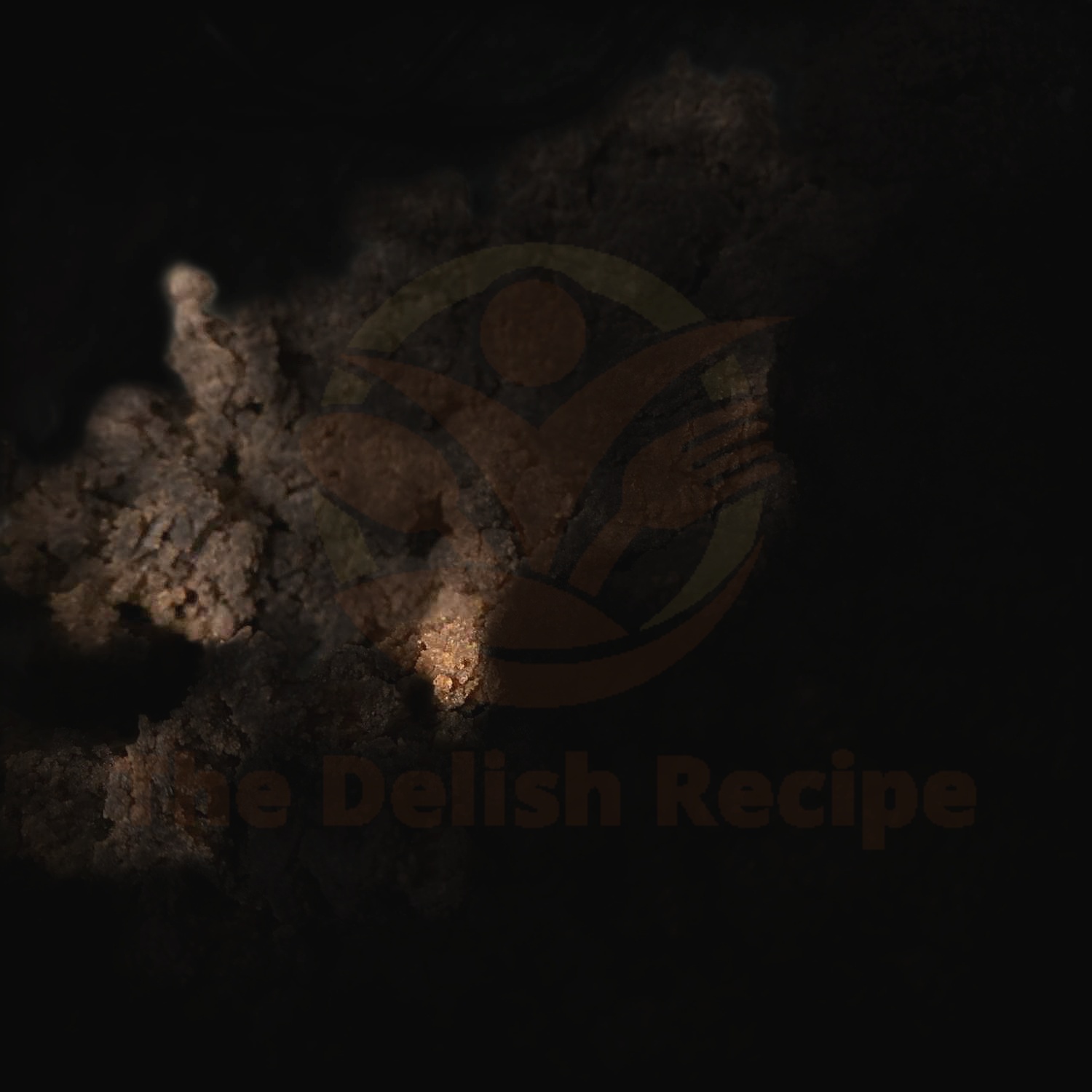 Ingredients
3/4 cup all-purpose flour
1/3 cup unsweetened cocoa powder
1/4 teaspoon salt
1/2 cup unsalted butter, at room temperature
1/2 cup sugar
1 large egg
1 teaspoon vanilla extract
Pinch of ground cinnamon
Instructions
Preheat oven to 350°F (175°C). Line a baking sheet with parchment paper.
In a medium bowl, whisk together the flour, cocoa powder and salt.
In a large bowl, cream together the butter and sugar until light and fluffy. Beat in the egg and vanilla extract until combined.
Gradually add the dry ingredients to the wet ingredients and mix until a soft dough forms.
Roll the dough out on a lightly floured surface to 1/4-inch thickness. Cut out desired shapes with a cookie cutter. Place the cookies onto the prepared baking sheet.
Bake the cookies for 12-15 minutes, or until they are lightly browned. Let cool for 8 minutes before transferring to a wire rack to cool completely. Enjoy your cocoa sables!
Nutrition Facts
Calories: 219, Total Fat: 12.4g, Saturated Fat: 7.26g, Trans Fat: 0g, Cholesterol: 47.4mg, Sodium: 106.4mg, Carbohydrates: 24.4g, Dietary Fiber: 1.4g, Sugars: 11.6g, Protein: 2.9g.
What makes cocoa sables so special?
Cocoa Sables are something special. They're a unique type of cookie that combines the classic buttery richness of a traditional sablé cookie with the deep, rich flavor of cocoa powder. The combination of flavors is irresistible, and the texture of the cookie is perfect – it's crisp on the outside and soft and buttery on the inside. The cocoa powder also adds a hint of sweetness, making them a great snack or dessert. Plus, they look beautiful when presented on a plate! Whether you're looking for a delicious treat to share with friends or a unique addition to a holiday cookie platter, Cocoa Sables are the perfect option.
What are the best tips for baking cocoa sables?
The best tips for baking cocoa sables are to use high-quality cocoa powder, to always measure ingredients carefully, to keep the dough chilled, and to roll out the dough as thin as possible.
For more detailed advice, here are some of our top tips:
Use high-quality cocoa powder: the cocoa powder you choose makes a huge difference in the outcome of your cocoa sables. Look for cocoa powder that is 100% cocoa and is labeled "Dutch-process". This will give your cookies a richer, deeper flavor and darker color.
Measure the ingredients carefully: it's important to measure each ingredient accurately, especially the cocoa powder. Too much cocoa powder will make the cookies overly bitter and can cause them to spread too much when baking.
Keep the dough chilled: it's important to keep the dough chilled at all times. This helps prevent it from melting and spreading too much when baking. If the dough becomes too soft, place it in the fridge for a few minutes before rolling it out.
Roll out the dough as thin as possible: the thinner the dough is rolled out, the crispier the cookies will be. Start with a thickness of 1/8 inch and then continue to roll until the dough is 1/16 inch thick.
What is the history behind cocoa sables?
Cocoa Sables have a surprisingly long history! It is believed that the French began making these delicious, buttery cookies back in the 1700s. It was then that they developed the classic version that we know and love today. However, it wasn't until the late 1800s that they started to gain popularity and become widely available.
Originally, Cocoa Sables were primarily found in the region of southwestern France. While the recipe has evolved over the years, it still remains true to its roots in French baking. The traditional recipe calls for butter, sugar, salt, cocoa powder, and flour. This simple combination of ingredients creates a unique flavor and texture that is both sweet and savory.
The popularity of Cocoa Sables has grown over the years, and today they are enjoyed all over the world. From France to the United States, these delicious cookies are a popular treat that is enjoyed by many.
What ingredients do you need to make cocoa sables?
If you're looking to make some delicious cocoa sables, the good news is that you don't need many ingredients to whip up a batch. All you need is butter, all-purpose flour, cocoa powder, a pinch of salt, and some sugar. That's it!
It's no wonder cocoa sables are so popular – they're one of the simplest cookies you can make, and they are also absolutely delicious! The combination of butter, cocoa powder, and sugar creates a rich, decadent flavor that will have your taste buds dancing. Plus, the addition of the all-purpose flour and salt helps to give the sables their signature crunchy texture.
What are the different variations of cocoa sables?
When it comes to cocoa sables, there are so many delicious variations to choose from! From classic cocoa sables to spiced sables, there's something to satisfy every sweet tooth. Here are some of the most popular variations of cocoa sables:
Classic Cocoa Sables: These are the classic sables that we all know and love, with a simple and delicious cocoa flavor. They are usually made with all-purpose flour, cocoa powder, butter, sugar, and eggs.
Spiced Sables: These are a great way to add a little something extra to your sables. You can add any spices you like to the dough, such as cinnamon, nutmeg, cardamom, or allspice.
Cocoa-Walnut Sables: If you're a fan of nuts, these are the sables for you. You can add chopped walnuts to the dough for a crunchy and nutty flavor.
Chocolate Chip Sables: For an extra chocolaty treat, add some chocolate chips to the dough. The melted chips give the sables a delicious and indulgent flavor.
No-Bake Sables: If you're short on time, you can make no-bake sables. All you need is some cocoa powder, butter, sugar, and condensed milk. Mix them together, spread the mixture into a baking pan, and let it cool in the fridge.
So, there you have it! With so many delicious variations of cocoa sables, you're sure to find the perfect one for your taste buds.
What are some interesting ways to serve cocoa sables?
Serving cocoa sables can be a fun and creative way to enjoy a sweet treat. There are lots of interesting ways to enjoy these delicious cookies. Here are a few ideas to get you started:
Cocoa Sables and Ice Cream– Layer cocoa sables with your favorite ice cream and top it with chocolate sauce. This tasty combination is sure to be a hit!
Cocoa Sables Pie– Make a sweet and crunchy pie with cocoa sables. Layer them in the bottom of a pie dish and top with your favorite fruit filling.
Cocoa Sables Sundae– Get creative and make a sundae with cocoa sables. Top them with ice cream, whipped cream, and chocolate sauce.
Cocoa Sables Milkshake– Blend cocoa sables into a milkshake for a sweet and creamy treat.
Cocoa Sables and Cheese– Sure, it sounds strange, but this combination is surprisingly delicious. Try serving cocoa sables with a slice of cheese for an interesting flavor combination.
With these ideas, you can have fun and get creative with your cocoa sables.
What are some creative recipes for cocoa sables?
Do you love the classic cocoa sables but wish there was more variety? If so, you're in luck! There are tons of creative recipes you can use to spice up this classic snack. From savory to sweet, here are some of the most delicious and inventive recipes for cocoa sables.
Chocolate-Covered Bacon Sables – for those who are looking for something unique and indulgent, this savory-sweet recipe is a must-try. Crispy bacon bits are mixed into the dough and then the sables are dipped in melted chocolate.
Salted Caramel-Swirled Sables – these are as tasty as they look! The dough is filled with a mixture of salted caramel and chocolate chips and then baked to perfection.
Chocolate Orange Sables – a delightful combination of zesty orange zest and dark chocolate chips, these sables are sure to please any citrus lover. The dough is flavored with a hint of orange extract and then topped off with a generous drizzle of melted dark chocolate.
Hazelnut Chocolate Sables – for a nutty twist, these cocoa sables are filled with chopped hazelnuts and topped with melted chocolate. The contrast of the lightly crunchy hazelnuts with the creamy chocolate is simply irresistible!
Coconut Cream Sables – this recipe is the perfect way to enjoy the classic flavors of the islands. The dough is flavored with sweet coconut extract and then topped with a drizzle of creamy white chocolate.
No matter which recipe you choose, you're sure to have an unforgettable experience with these creative cocoa sables.