Mom'S Magnificent Apple-Cinnamon Bundt Cake
Nothing compares to the taste of my Mom's Apple-Cinnamon Bundt Cake! I remember as a kid, I would come home from school and the smell of this cake baking in the oven would make me drool! I just couldn't wait for it to come out of the oven so I could dig in! Every bite of this delicious and moist cake is full of the wonderful flavors of apples and cinnamon. The combination of these two ingredients makes this cake downright irresistible! I'm so excited to share with you my Mom's recipe for this amazing Apple-Cinnamon Bundt Cake that I know will become a favorite in your home too!
Mom's Apple-Cinnamon Bundt Cake Recipe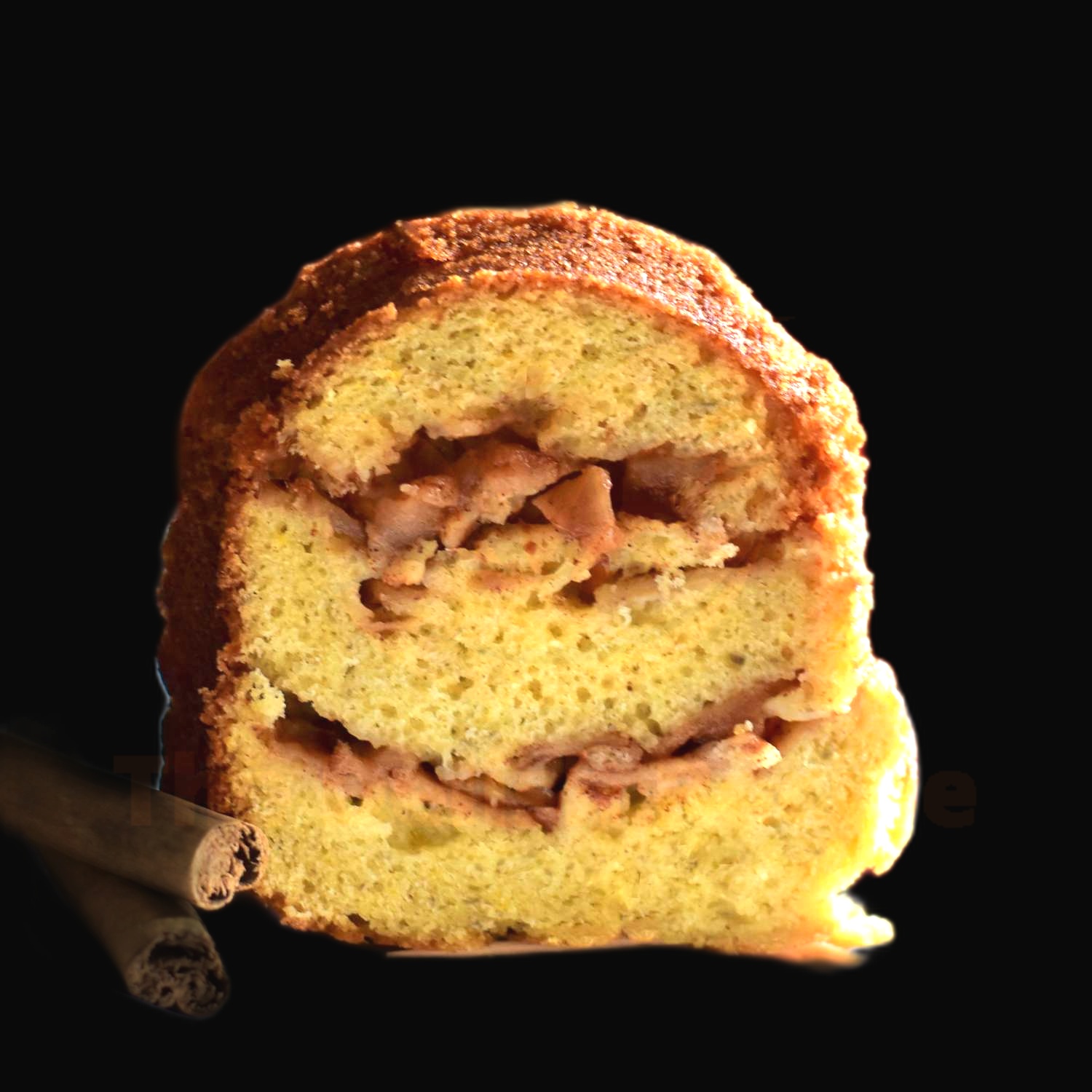 Ingredients
2 cups all-purpose flour
1 teaspoon baking soda
1 teaspoon baking powder
1 teaspoon ground cinnamon
1/2 teaspoon salt
1 cup butter, softened
2 cups white sugar
4 large eggs
1 teaspoon vanilla extract
2 cups peeled, cored and finely chopped apples
1/2 cup chopped walnuts (optional)
Instructions
Preheat your oven to 350 degrees Fahrenheit.
Gather all your ingredients for the Apple-Cinnamon Bundt Cake. In a medium-sized bowl, combine the 2 cups of all-purpose flour, 1 teaspoon of baking soda, 1 teaspoon of baking powder, 1 teaspoon of ground cinnamon, and 1/2 teaspoon of salt.
In a large bowl, cream together the 1 cup of butter and 2 cups of white sugar until fluffy. Add in the 4 large eggs and 1 teaspoon of vanilla extract and mix until everything is well combined.
Slowly add the dry ingredients to the wet ingredients and mix until just combined.
Add the 2 cups of peeled, cored and finely chopped apples, as well as the 1/2 cup of chopped walnuts (if desired), and mix until just combined.
Grease a Bundt pan with butter and pour in the batter.
Place the Bundt pan in the preheated oven and bake for 60 minutes or until a toothpick inserted into the center comes out clean.
Once the cake is done baking, let it cool in the pan for 10 minutes before transferring to a wire rack to cool completely.
Enjoy Mom's Apple-Cinnamon Bundt Cake with your loved ones!
Nutrition Facts
Calories: 500
Total Fat: 24g
Saturated Fat: 14g
Cholesterol: 140mg
Sodium: 400mg
Total Carbohydrates: 63g
Dietary Fiber: 2g
Sugars: 34g
Protein: 8g
What is the history of mom's apple-cinnamon bundt cake?
Mom's Apple-Cinnamon Bundt Cake has been a favorite dessert for generations! It originated in a small Midwestern town in the late 1950s, where a local bakery owner created the recipe. The cake quickly became popular and became part of the local culture. Over the years, it has spread to every corner of the United States, and it is now one of the most beloved desserts in the country.
The original recipe was simple and included only a few ingredients—flour, sugar, baking powder, cinnamon, apples, and eggs. Over time, variations of the recipe have emerged, but the original remains the most popular. The cake is traditionally made with a Bundt pan and can be served with a variety of toppings, including a simple powdered sugar glaze, caramel sauce, or even fresh whipped cream.
No matter the variation, Mom's Apple-Cinnamon Bundt Cake is always a crowd-pleaser. It's the perfect dessert for any occasion and is sure to bring a smile to the faces of all who partake in it.
What are the key ingredients of this delectable cake?
Mom's Apple-Cinnamon Bundt Cake is a delectable treat that will make your mouth water! It's bursting with flavor and combines a few key ingredients that make it truly delicious. Let's take a closer look at what makes this cake so special.
The main ingredients in Mom's Apple-Cinnamon Bundt Cake are apples, cinnamon, and sugar. Apples provide a juicy sweetness that complements the warm and spicy notes of the cinnamon perfectly. The sugar gives the cake a hint of caramel-y goodness that rounds out the flavors.
Butter provides a rich and creamy texture to the cake that can't be beat. It gives the cake a moist and decadent feel that will have you coming back for more.
Finally, the cake is topped with a thick glaze made from brown sugar, butter, and cinnamon. This glaze adds a delightful crunch to the cake that makes it even more irresistible.
Mom's Apple-Cinnamon Bundt Cake is a truly delicious treat that's sure to delight. With its combination of sweet apples, warm cinnamon, and sweet glaze, it's easy to see why this cake is a family favorite.
How can i incorporate my own twist to this classic recipe?
If you want to add an extra touch of deliciousness to your Mom's Apple-Cinnamon Bundt Cake, there are plenty of ways to do so! Whether you want to add a few different flavors or give the cake a creative and appealing presentation, you can easily customize this classic recipe to your own tastes.
For starters, you can add some extra spices to the cake batter to give it a more complex flavor. Try adding a pinch of nutmeg, a dash of ground cloves, or a teaspoon of cardamom. If you're feeling a bit more adventurous, you could also try adding a teaspoon of espresso powder or a tablespoon of cocoa powder.
Another great way to give the cake an extra layer of flavor is to add a glaze or a cream cheese frosting. For the glaze, simply mix together a cup of powdered sugar, two tablespoons of milk, and a teaspoon of almond or vanilla extract. For the cream cheese frosting, beat together 8 ounces of softened cream cheese, a cup of confectioners' sugar, and a teaspoon of vanilla extract until light and fluffy.
Finally, you can give the cake a creative presentation by topping it with fresh fruit, chopped nuts, or chocolate shavings. You could also try drizzling it with a caramel or white chocolate sauce for a decadent touch.
What is the best way to bake this cake so that it comes out perfectly?
The best way to bake Mom's Apple-Cinnamon Bundt Cake so that it comes out perfectly is to follow the recipe closely, use fresh ingredients, and keep an eye on it while it's in the oven.
When baking this cake, it's important to use all the ingredients called for in the recipe. Make sure to use fresh, high-quality ingredients for the best-tasting cake. Be sure to follow the instructions carefully, including measuring the ingredients accurately and mixing them together as directed.
Once the cake is assembled and ready to go in the oven, be sure to preheat the oven to the right temperature and keep an eye on it while it's baking. To check whether the cake is done, insert a toothpick or skewer into the center. If it comes out clean, the cake is done.
Finally, don't forget to let the cake cool before serving.
Does this cake have nutritional value or is it a guilty pleasure?
It's both! Mom's Apple-Cinnamon Bundt Cake is an indulgent treat, but it also packs a nutritional punch. Made with real apples, eggs, and butter, this delicious cake contains essential nutrients like protein, carbohydrates, and healthy fats. Plus, the cinnamon adds a hint of spice and additional health benefits.
That doesn't mean, however, that you should go overboard with serving sizes. A small slice of the cake is enough to satisfy your sweet tooth without overdoing it on the calories.
But that's not to say that Mom's Apple-Cinnamon Bundt Cake should be completely avoided. This cake is packed with nutrition and can be enjoyed in moderation. Enjoying a slice every now and then will give you a delicious and nutritious treat, while still being mindful of your calorie intake.
What are some creative ways to serve this cake?
Serving Mom's Apple-Cinnamon Bundt Cake can be a lot of fun! Here are some creative ways to present this classic favorite:
Slice and plate the cake with a generous helping of homemade caramel sauce. Sprinkle crushed nuts over the top for an added crunch.
Make a trifle with layers of cake cubes, crème anglaise, and freshly-whipped cream. Top with a sprinkle of cinnamon for a festive touch.
Dice the cake into small pieces and layer in a bowl with yogurt or ice cream. Garnish with a drizzle of honey or maple syrup.
Make cake pops by rolling the cake into balls and dipping them in melted chocolate. Decorate with sprinkles for a festive look.
Create an ice cream sandwich with two pieces of cake and a scoop of your favorite ice cream.
Mom's Apple-Cinnamon Bundt Cake is sure to be a hit no matter how you serve it! With these creative ideas, you can take this classic treat to the next level.
What other desserts or recipes can i make using the same ingredients?
If you've had your fill of Mom's delicious Apple-Cinnamon Bundt Cake and you want to try something else with the same ingredients, there are plenty of other delicious recipes you can make! The great thing about this particular combination of ingredients is that you can use them to make just about anything from breakfast muffins to a decadent apple crumble. Here are a few of our favorite recipes that will help you get the most out of your apple-cinnamon ingredients!
For breakfast, you can try making a batch of Apple-Cinnamon Muffins. They're easy to make and oh-so-tasty! Just mix together some melted butter, egg, cinnamon, and sugar and then fold in diced apples and flour. Bake at 350°F for 20 minutes and enjoy!
If you're looking for a dessert that's a bit healthier, why not try an Apple-Cinnamon Crumble? All you need to do is mix together rolled oats, butter, cinnamon, and sugar, then top it with diced apples and bake at 350°F for 20 minutes. Top with your favorite ice cream for a truly decadent treat!
Finally, if you're feeling adventurous, why not try making your own homemade Apple-Cinnamon Strudel? All you need is a sheet of puff pastry, butter, cinnamon, sugar, and diced apples. Roll up the pastry, brush with butter, sprinkle with cinnamon and sugar, and bake it at 350°F for 20 minutes. Serve warm with a scoop of ice cream or whipped cream and you're good to go!
As you can see, there are plenty of recipes you can make with the same ingredients as Mom's Apple-Cinnamon Bundt Cake. Whether you're looking for a quick and easy breakfast or a decadent dessert, these recipes are sure to please.