Delicious Blueberry-Lemon Butter Cookies Recipe
I've been making these Blueberry-Lemon Butter Cookies for years now, and they're one of my all-time favorite recipes. The combination of sweet blueberries and tart lemons is a perfect balance and the buttery cookies are always soft and delicious. I love making these cookies when I need a quick treat or want to share something special with friends and family. Every time I make them, I'm reminded of how easy and enjoyable baking can be.
Blueberry-Lemon Butter Cookies Recipe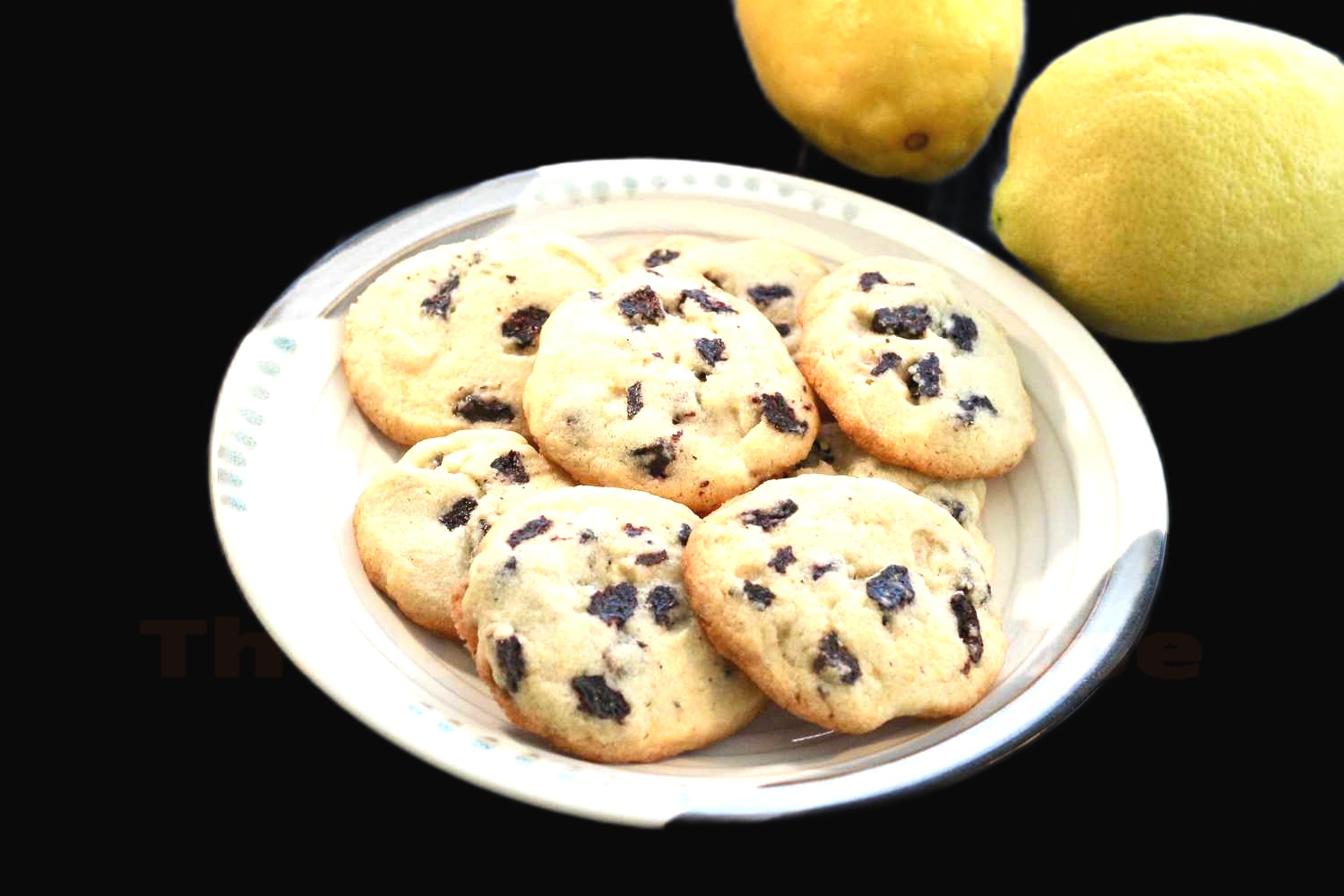 Ingredients
2 cups all-purpose flour
1 teaspoon baking powder
¼ teaspoon salt
¾ cup unsalted butter, softened
¾ cup granulated sugar
1 large egg
1 teaspoon vanilla extract
2 tablespoons finely grated lemon zest
1 cup fresh blueberries
Instructions
Preheat your oven to 350°F and grease two baking sheets with butter.
In a medium bowl, whisk together the all-purpose flour, baking powder, and salt.
In a large bowl, cream together the butter and sugar until light and fluffy. Beat in the egg, vanilla extract, and lemon zest until combined.
Gradually add the flour mixture to the butter mixture and mix until just combined.
Gently fold in the blueberries.
Use a tablespoon to scoop out 1-inch balls of cookie dough and place them evenly spaced on the prepared baking sheets.
Bake for 10-12 minutes, or until the edges are lightly golden brown. Let the cookies cool on the baking sheets for 10 minutes before transferring to a wire cooling rack.
Enjoy your delicious Blueberry-Lemon Butter Cookies!
Nutrition Facts
Calories: 252.5
Total Fat: 12.9g
Saturated Fat: 7.3g
Cholesterol: 36.2mg
Sodium: 127.1 mg
Carbohydrates: 30.9g
Fiber: 1.1g
Sugar: 15.7g
Protein: 3.2g
What makes blueberry-lemon butter cookies so delicious?
There's something special about the combination of blueberry and lemon that just can't be beat! The tartness of the lemon helps to balance out the sweetness of the blueberry, creating a truly delicious flavor. And in the case of blueberry-lemon butter cookies, the addition of butter makes them even more irresistible – the butter adds richness and a creamy texture that complements the tangy sweetness of the berries and zest. Plus, the combination of blueberries and lemons makes the cookies look incredibly inviting.
How can you make sure these cookies come out soft and chewy?
Making sure your blueberry-lemon butter cookies come out soft and chewy is easy! All you need is a few simple tips and techniques to get the perfect texture. Here are some tips to help get you started:
Use softened butter: While many recipes call for melted butter, softened butter is the key to achieving the perfect soft and chewy texture. Be sure to leave your butter out at room temperature for several hours before you begin baking.
Add extra moisture: Add an extra tablespoon of liquid (such as milk, water, or juice) to the dough. This will help keep your cookies soft and chewy.
Use a low baking temperature: A lower baking temperature will help ensure that your cookies come out soft and chewy. Try baking at 325°F instead of the traditional 350°F.
Bake for a shorter amount of time: Check your cookies for doneness after about 8-10 minutes. This will ensure that they don't get too brown and hard.
Let them cool: Once the cookies come out of the oven, let them cool for a few minutes before transferring them to a wire cooling rack. This will help keep them soft and chewy.
What is the best way to incorporate the blueberries and lemons together?
The best way to combine blueberries and lemons together is to make delicious blueberry-lemon butter cookies! This classic cookie recipe combines the sweet and tart tastes of blueberries and lemons to create an irresistible treat. The combination of flavors is sure to tantalize taste buds and bring a smile to every face.
To make these heavenly cookies, cream together butter, sugar and an egg until light and fluffy. Then mix in flour, baking powder and salt until a dough forms. Gently fold in fresh blueberries and grated lemon zest to add flavor and texture. Drop spoonfuls of the dough onto a greased baking sheet and bake until golden.
These cookies are perfect for any occasion and are sure to be a crowd pleaser. For an extra special touch, drizzle melted white chocolate over the cooled cookies and sprinkle with some coarse sugar. They're sure to be a hit with family and friends!
So if you're looking for a way to combine blueberries and lemons together, make these delicious blueberry-lemon butter cookies.
What type of butter should you use for the cookies?
When it comes to making Blueberry-Lemon Butter Cookies, the type of butter you use is an important factor. For the ultimate crunchy and chewy cookie, you'll want to reach for unsalted butter. Unsalted butter is made from cream that has not been treated with salt, which makes for a cookie that's deliciously buttery and not too salty. Plus, you can always add a pinch of salt to the batter if you desire! For a healthier option, you can use a dairy free or vegan butter such as coconut oil or vegan margarine, but keep in mind that this will affect the texture of the cookie. Whichever type of butter you choose, make sure it's at room temperature before you start baking.
What other ingredients can you add for a unique twist?
If you're looking to add a unique twist to your traditional blueberry-lemon butter cookie recipe, there are plenty of ingredients you can add to make these delicious treats even more special! To start, try adding some chopped nuts like walnuts or pecans for an added crunch. You can also add some shredded coconut to give your cookies an extra tropical twist. Or, if you're looking for something a bit more savory, try adding a handful of chopped fresh herbs like sage, rosemary, or thyme to give them a bit of herbaceous flavor. For a more indulgent twist, you can also add some white chocolate chips or nut butters like peanut or almond butter.