Easy Pineapple Meringue Tart Recipe
I've been baking for years, but my Pineapple Meringue Tart is one of my favorite recipes I've ever created. I'm constantly amazed at how the combination of tart pineapple, sweet meringue and buttery crust come together to create a delicious treat that my family and friends can't seem to get enough of. It's a simple recipe that anyone can make, but the flavor and texture of this tart always takes me back to my days in grandma's kitchen when I was a little kid. If you're looking to make something special, this Pineapple Meringue Tart is sure to be a hit!
Pineapple Meringue Tart Recipe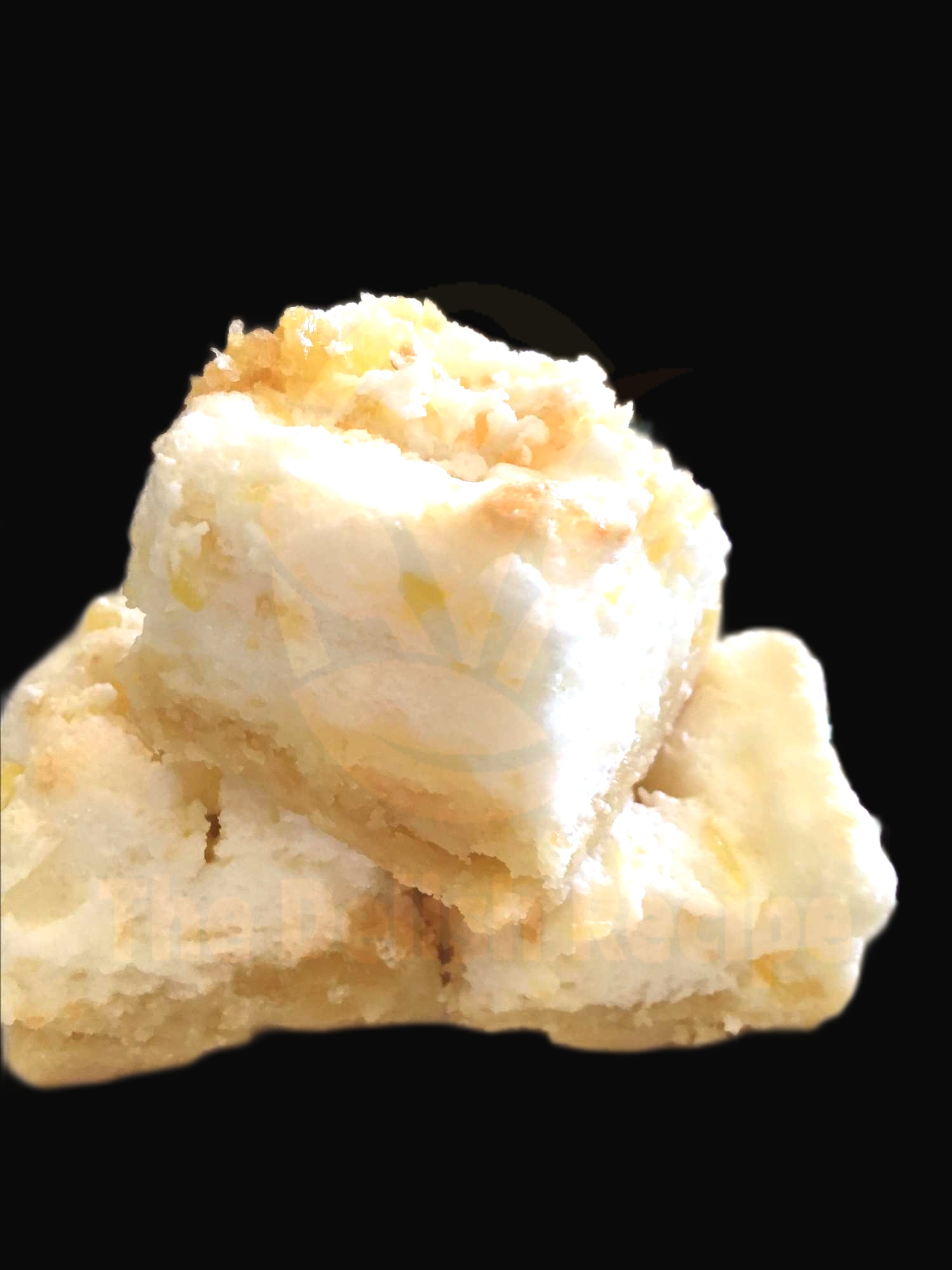 Ingredients
1 9-inch prebaked tart crust
1 20-ounce can of crushed pineapple
1/4 cup granulated sugar
4 tablespoons cornstarch
2 egg yolks
1 teaspoon vanilla extract
1/4 teaspoon salt
3 egg whites
6 tablespoons granulated sugar
1/4 teaspoon cream of tartar
Instructions
Preheat your oven to 350°F.
Place your prebaked tart crust onto a baking sheet and pop it in the oven.
In a medium saucepan, mix together the crushed pineapple, ¼ cup of granulated sugar, cornstarch, egg yolks, vanilla extract, and salt until combined.
Bring the mixture to a boil and cook for 5 minutes, stirring constantly.
Once the mixture has thickened, remove the pan from the heat and pour the filling into your prebaked tart crust.
In a medium bowl, whip together the egg whites, 6 tablespoons of granulated sugar, and cream of tartar until soft peaks form.
Gently spread the meringue over the top of the pineapple filling.
Pop the tart back in the oven and bake for 45 minutes or until the meringue is golden brown.
Let cool for 5 minutes and serve. Enjoy!
Nutrition Facts
Calories: 250
Fat: 10g
Carbohydrates: 38g
Protein: 4g
Sodium: 200mg
Sugar: 24g
What makes this pineapple meringue tart so special?
This Pineapple Meringue Tart is simply special! From the creamy tart filling made with a blend of sweet pineapple, custard and cream cheese, to the crispy, sugary meringue topping, it's a treat that's hard to resist.
The tart begins with a homemade pastry crust that's filled with the decadent pineapple custard. The custard is made with a combination of fresh pineapple, cream cheese and egg yolks, giving it a light and creamy texture that's both sweet and tangy. The tart is then topped with a layer of fluffy meringue, which is carefully browned in the oven until it's perfectly crisp.
The combination of the sweet pineapple custard, creamy cream cheese and the crunchy meringue makes this tart an irresistible dessert. The tart is not only delicious but also a great way to impress your guests. Not only is it easy to make, it's also a beautiful centerpiece when served. Plus, the tart is sure to be a hit with pineapple lovers – it's the perfect way to end a meal.
So, if you're looking for something special, try this Pineapple Meringue Tart. The combination of sweet and tangy pineapple custard, creamy cream cheese and crunchy meringue is sure to please.
What flavors and textures will i experience when i take a bite of this tart?
When you take a bite of this Pineapple Meringue Tart, you'll experience a delightful combination of sweet, savory and creamy. The tart itself is made with a pastry crust and is filled with a rich, creamy pineapple filling. The tart is then topped with a light and fluffy meringue that adds a subtle sweetness that balances out the savory flavors of the tart. The crust has a crispy, buttery texture that contrasts beautifully with the creamy filling and delicate meringue.
What tips can i use to make sure this tart turns out perfect?
If you want to make sure your Pineapple Meringue Tart turns out perfect, here are some tips to get you started!
Use fresh, ripe pineapple for the best flavor. Try to buy a pineapple that's yellow-orange in color and has a sweet smell.
Make sure you measure out all of your ingredients accurately. A few extra grams of one ingredient can make a big difference.
Use a tart pan with a removable bottom for easy removal and a perfect presentation.
Make sure you bake the crust until it's golden brown, about 20 minutes.
When you add the meringue, make sure the peaks are nice and high for a beautiful presentation. Use a kitchen torch for an impressive finish.
Let the tart cool completely before serving. Refrigerate it for a few hours before cutting and serving.
How can i make this tart even more special for guests?
Making a Pineapple Meringue Tart is already a special treat for guests, so how can you make it even more special? The answer is simple: get creative with the presentation! The topping and flavors of this tart are already amazing, and it's just a matter of taking the time to make it look as delightful as it tastes. Here are some ideas to make this tart even more special:
Get creative with the fruit: instead of using just pineapple, try adding some fresh berries to the mix. Strawberries, blueberries, and raspberries all add a lovely sweet-tart flavor that will take the tart to the next level.
Give it a unique topping: meringue is already a great topping for this tart, but you can add another layer of texture and flavor by sprinkling some chopped nuts or coconut flakes on top.
Serve it in style: make the tart look even more inviting by serving it on a beautiful platter or cutting it into decorative slices.
Adding these small details will make all the difference when it comes to presenting the tart. Your guests will love the extra effort that you put into making the tart look even more special.
What other desserts pair well with this pineapple meringue tart?
No dessert is complete without something to round it out! Luckily, there are plenty of options to choose from when looking for something to pair with the delicious and versatile Pineapple Meringue Tart. Here are a few ideas to get you started:
Coconut Cake – Coconut and pineapple are a classic flavor combination, so why not combine them in a dessert? A light and fluffy coconut cake is a perfect accompaniment to the tart and sweet pineapple meringue tart.
Key Lime Pie – For a tart and tangy contrast, opt for key lime pie. The zesty flavor of the citrus pairs nicely with the sweetness of the pineapple and the light texture of the meringue.
Chocolate-Covered Strawberries – Add some chocolatey sweetness to the mix with a plate of chocolate-covered strawberries. The bright, juicy berries are a nice contrast to the tart pineapple meringue tart and the dark, rich chocolate brings it all together.
Ice Cream – Ice cream is always a good option when it comes to desserts. A scoop of vanilla ice cream is a classic pairing with the pineapple meringue tart, but why not get creative and try a flavor like mango or strawberry?
These are just a few ideas to get you started, but the possibilities are endless when it comes to finding the perfect pairing for pineapple meringue tart.