Delicious Quick Lemon Cheesecake Recipe
I'm always looking for new desserts to try and this Quick Lemon Cheesecake recipe really caught my eye! I just had to give it a go and I'm so glad I did – it's absolutely delicious! The tartness of the lemon is so refreshing, and the creamy cheesecake texture is just perfect. This recipe is so easy to make and it comes together in no time – you'll love it!
Quick Lemon Cheesecake Recipe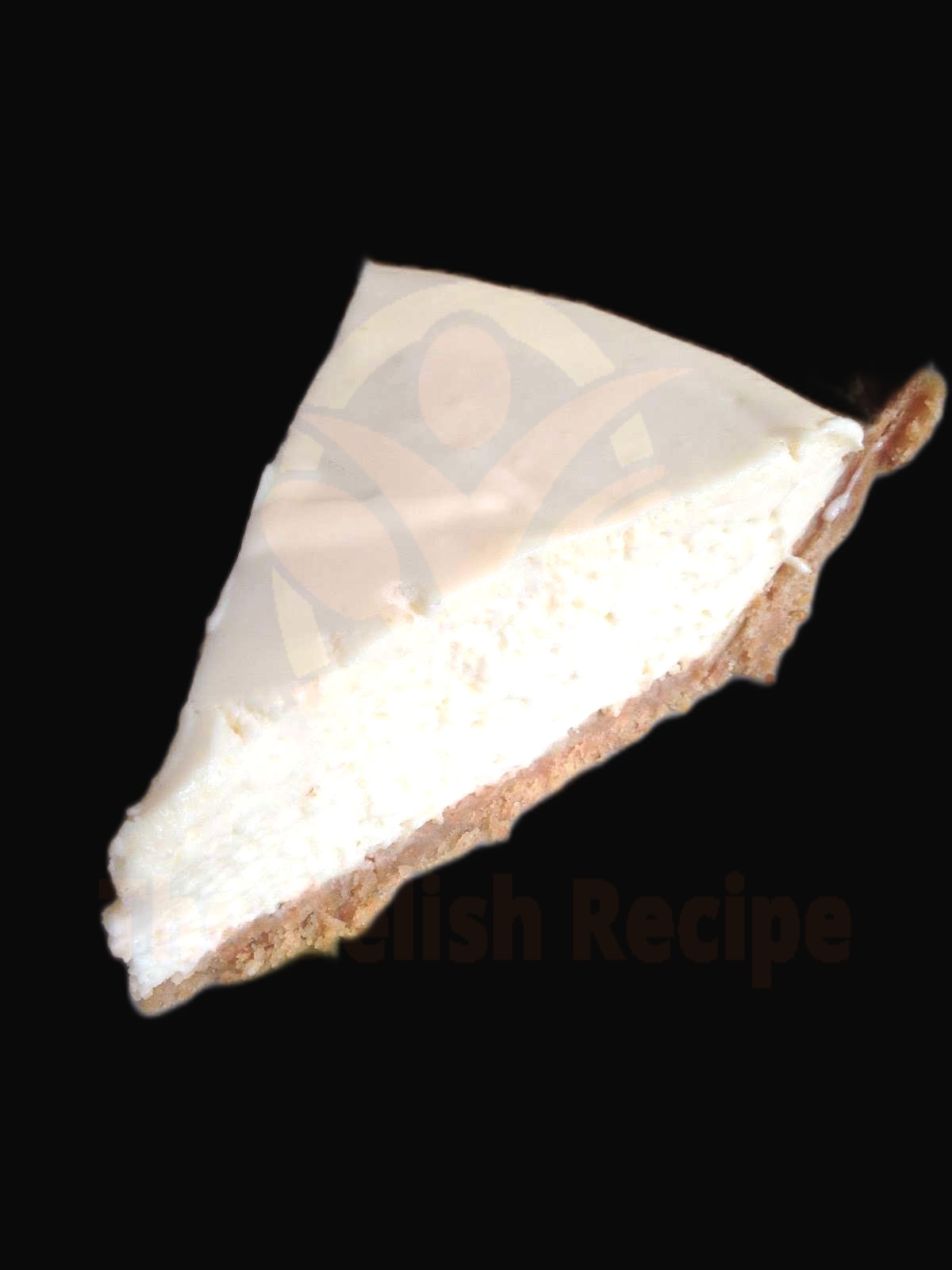 Ingredients
8 ounces cream cheese, softened
3 tablespoons white sugar
2 teaspoons freshly squeezed lemon juice
1 teaspoon lemon zest
1/2 teaspoon vanilla extract
2 tablespoons all-purpose flour
2 tablespoons butter, melted
2 tablespoons heavy cream
1 prepared graham cracker crust
Instructions
Preheat your oven to 350°F and prepare a 9-inch graham cracker crust.
In a large bowl, combine 8 ounces softened cream cheese with 3 tablespoons white sugar, 2 teaspoons freshly squeezed lemon juice, 1 teaspoon lemon zest, and 1/2 teaspoon vanilla extract.
In a separate bowl, mix together 2 tablespoons all-purpose flour, 2 tablespoons melted butter, and 2 tablespoons heavy cream.
Stir the wet ingredients into the cream cheese mixture until everything is well combined.
Transfer the cheesecake filling into the prepared graham cracker crust and spread it evenly.
Place the cheesecake in the oven and bake for 20 minutes.
After baking, turn off the oven and let the cheesecake cool for 20 minutes.
Finally, enjoy your delicious, quick lemon cheesecake!
Nutrition Facts
Calories: 447 kcal,
Carbohydrates: 30g,
Protein: 7g,
Fat: 33g,
Saturated Fat: 18g,
Cholesterol: 88mg,
Sodium: 374mg,
Potassium: 105mg,
Fiber: 1g,
Sugar: 19g,
Vitamin A: 971IU,
Vitamin C: 2.4mg,
Calcium: 117mg,
Iron: 1.5mg.
What makes this lemon cheesecake so quick and easy to make?
Making this quick lemon cheesecake is a breeze! With simple ingredients, minimal cooking time, and no need to chill before serving, you can have a delicious dessert on the table in no time.
The key to making this cheesecake so quick and easy is its lack of a traditional crust. Instead, a cookie crust is formed with crushed graham crackers and butter, which eliminates the need to bake a crust. This also makes it a great option for those who don't have the time or patience to make a crust from scratch.
The cheesecake itself is just as simple. All you need to do is mix together cream cheese, sugar, eggs, lemon juice, and zest. Once combined, pour the mixture into the prepared crust and bake! The baking time is relatively short, and you don't have to worry about letting the cheesecake chill before serving.
This quick and easy lemon cheesecake is perfect for any occasion. It's simple enough for a weeknight dessert, yet delicious enough to serve for a special dinner. Plus, the bright, tart flavor of the lemon adds a delicious twist to the classic cheesecake.
What tips can you give for making this cheesecake perfectly every time?
Start with a good base: Always use a prepared graham cracker base. It will give the perfect crunch when combined with the smooth, creamy cheesecake.
Use room temperature ingredients: Make sure cream cheese, eggs, and other ingredients are at room temperature before use. This will ensure an even, creamy texture for the cheesecake.
Avoid over-mixing: Over-mixing the batter can cause air bubbles to form. To prevent this, mix the cream cheese and sugar together until just combined, and add other ingredients gently.
Bake it low-and-slow: A low oven temperature (around 300°F) for a longer time period (about 1 hour and 15 minutes) will yield a creamy, soft cheesecake. Avoid over-baking to keep the cheesecake from cracking.
Let it cool: After baking, let the cheesecake cool in the oven, with the oven door slightly ajar. This helps avoid the cheesecake cracking. Once cooled, chill in the refrigerator for at least 4 hours before serving.
Top with a cream cheese glaze: For a delicious finishing touch, top the cheesecake with a cream cheese glaze. You can use a store-bought glaze, or make your own with cream cheese, butter, and powdered sugar.
What ingredients do you need to make this delicious lemon cheesecake?
Making this delicious lemon cheesecake is super easy and requires only a few simple ingredients! You'll need:
ounces of cream cheese, room temperature
/2 cup of sugar
tablespoon of cornstarch
Zest of 1 lemon
Juice of 1 lemon
/4 teaspoon of salt
large eggs
teaspoon of vanilla extract
/4 cup of heavy cream
These ingredients will come together to create a tart and creamy lemon cheesecake that's sure to be a hit with your family and friends.
What tools and equipment do you need to make this lemon cheesecake?
To make a delicious and easy lemon cheesecake, all you need is a few simple tools and supplies. You'll need an 8-inch springform pan, a food processor, a whisk, and a pastry brush. You'll also need melted butter and all-purpose flour for the crust, a package of cream cheese, granulated sugar, vanilla extract, eggs, freshly squeezed lemon juice, and a bit of salt. A zester or grater is also great for zesting a lemon to top off your cake with a bit of fresh flavor.
Once you have all the ingredients and equipment ready to go, you can start making your lemon cheesecake! You can begin by preheating your oven and preparing the crust. Using a food processor, pulse the melted butter and flour together until it forms a crumbly mixture. Then spread the mixture in the bottom of the springform pan and bake for about 10 minutes.
Once the crust is ready, you can start on the filling. In a large bowl, mix together the cream cheese, sugar, vanilla extract, eggs, lemon juice and salt until it's smooth and creamy. Then pour the mixture over the crust and bake for about 45 minutes.
Once the cheesecake is done baking, let it cool before serving.
How long does it take to make this lemon cheesecake?
Making a delicious lemon cheesecake can take anywhere from an hour to two hours. It all depends on how much time you want to take and how much of the preparation you want to do yourself. If you're short on time, there are a few shortcuts you can take to speed up the process.
For starters, you can use a pre-made graham cracker crust instead of making one from scratch. This cuts out the time it takes to make the crust and bake it. You can also use store-bought lemon curd instead of making it yourself. This will help you save time without sacrificing flavor.
You can also cut down on prep time by using a stand mixer instead of a hand mixer. This will help you mix the ingredients together quickly and evenly.
Finally, if you have an oven with a convection setting, this can help you cook the cheesecake faster. The convection setting circulates hot air around the cake, allowing it to cook faster and more evenly.
With these simple tips, you can make a delicious lemon cheesecake in no time at all.
What are the different variations you can make with this recipe?
If you're looking for a way to make a delicious and easy dessert, look no further than Quick Lemon Cheesecake! This classic treat can be transformed with a variety of different ingredients and techniques, allowing you to customize it in new and exciting ways. Here are some of the different variations you can make with this recipe:
Add a Crust. To add a little extra crunch and sweetness, try adding a graham cracker or cookie crust to the bottom of your cheesecake. You can also try other types of crusts like a nut crust or an Oreo crust.
Mix In Fruit. Try adding some fresh fruit such as strawberries, blueberries, or bananas to the cheesecake mixture. You can also use different kinds of jam or preserves to add a fruity flavor.
Add Different Extracts. Extracts like almond, orange, or lemon can add an extra flavor to the cheesecake. Use just a few drops of the extract to give your cheesecake a unique flavor.
Add Different Toppings. Toppings like chocolate chips, chopped nuts, or caramel can add an extra layer of flavor and texture to your cheesecake. You can also use different types of fruit or jams to top your cheesecake.
With just a few simple additions, you can transform a classic lemon cheesecake into something new and exciting.
How can you serve this lemon cheesecake for the perfect presentation?
You can serve this lemon cheesecake for the perfect presentation by utilizing these easy tips! First, add a layer of fresh berries like blueberries or raspberries. Not only will this add a beautiful color to your dessert, but it will also add a nice flavor contrast to the tart lemon flavor of the cheesecake. Second, place your cheesecake on a cake stand or plate. This will elevate the presentation and draw the eyes to the dessert. Finally, garnish the top of the cheesecake with a few lemon slices and some fresh mint leaves. This will add a pop of color and freshness to the dessert.