Zesty Lemon Sour Cream Cookies
Hey friends! I'm so excited to share with you my favorite recipe for Lemon Sour Cream Cookies! I've been baking these cookies since I was a little girl, and they've always been a hit. The creamy, zesty flavor of the lemon and the rich, creamy texture of the sour cream make these cookies irresistible! Plus, the recipe is super easy to follow and only takes about 30 minutes to make. So grab your ingredients and let's get baking!
Lemon Sour Cream Cookies Recipe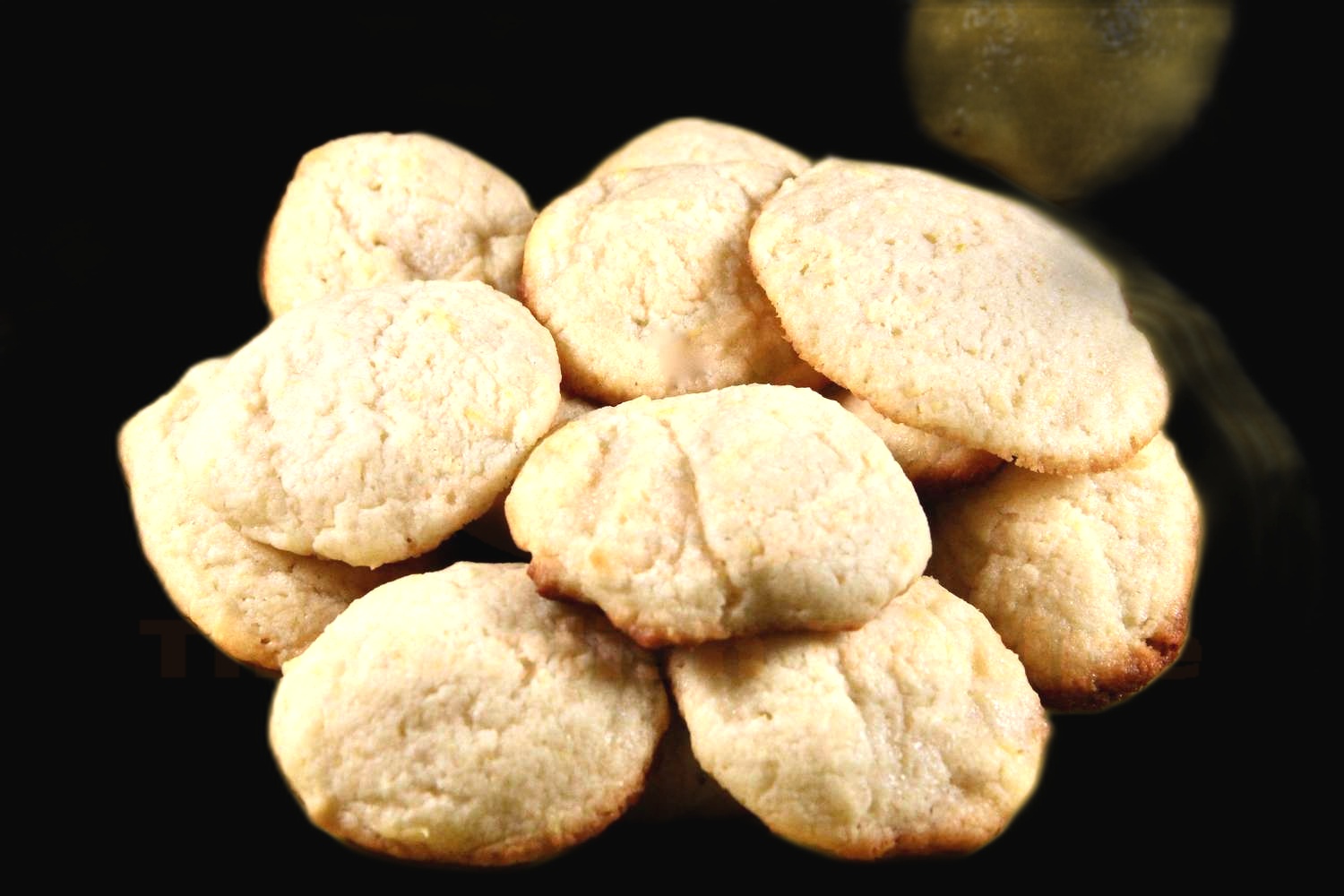 Ingredients
2/3 cup butter, softened
1 cup white sugar
1 egg
2 tablespoons sour cream
1 teaspoon lemon extract
2 1/4 cups all-purpose flour
1 teaspoon baking soda
1/4 teaspoon salt
Instructions
Preheat oven to 350 degrees F (175 degrees C).
In a large bowl, cream together the butter and sugar until light and fluffy. Beat in the egg, sour cream, and lemon extract until combined.
In a separate bowl, whisk together the flour, baking soda, and salt. Slowly add the dry ingredients to the wet ingredients and mix until just combined.
Roll the dough into 1 inch balls and place them on an ungreased cookie sheet.
Bake for 12-15 minutes, or until the edges are lightly golden brown. Let cool for 13 minutes before transferring to a cooling rack.
Enjoy your delicious Lemon Sour Cream Cookies!
Nutrition Facts
Calories: 330
Total Fat: 15g
Saturated Fat: 9g
Trans Fat: 0g
Cholesterol: 68mg
Sodium: 212mg
Total Carbohydrate: 40g
Dietary Fiber: 0g
Sugars: 24g
Protein: 4g
What makes lemon sour cream cookies so special?
Lemon Sour Cream Cookies are special because of their unique flavor combination. The addition of sour cream to a traditional lemon cookie batter helps to create an incredibly delicious cookie that is full of zesty lemon and creamy sweetness. The combination of tart and sweet flavors is truly divine, and is the perfect accompaniment to a cup of tea or coffee. The texture of these cookies is also something special, as they are slightly crunchy on the outside while still being soft and chewy on the inside.
What tips can you share to make sure your lemon sour cream cookies come out perfectly?
If you want your lemon sour cream cookies to be perfectly delicious and moist, then these tips are for you! Here are some sure-fire ways to make sure they come out perfectly every time:
Start with quality ingredients. Use the freshest lemons you can find, and make sure your sour cream is at room temperature.
Use a light touch when working the dough. Over-mixing the dough will result in tough cookies.
Chill the dough for at least an hour before baking. This ensures the cookies will hold their shape.
Don't overcrowd the baking sheet. Give each cookie enough room to spread and bake evenly.
Bake until the edges are lightly golden. The cookies should have a nice, golden-brown color.
Let the cookies cool completely before eating. This will ensure the cookies stay moist and delicious.
What delicious flavors do these cookies have?
These Lemon Sour Cream Cookies are bursting with delicious flavors! The delectable combination of tangy lemon, creamy sour cream, and sweet sugar create a flavor profile that's both unique and surprisingly yummy. The addition of a hint of nutmeg and vanilla extract give the cookies an extra layer of depth that makes them a truly special treat. With each bite, you'll be sure to taste the tangy sweetness of the lemon and the creamy smoothness of the sour cream.
What are the key ingredients for a successful lemon sour cream cookie?
When it comes to baking the perfect Lemon Sour Cream Cookie, there are a few key ingredients that you'll need to make sure you have on hand. First, you'll need a good quality butter, preferably unsalted so that you can adjust the amount of salt in the recipe to your taste. You'll also need a generous amount of fresh lemon zest, which will give your cookies a nice zingy flavor. Of course, you'll need some sour cream to give the cookies a creamy texture. Finally, you'll need a good quality all-purpose flour so that the cookies have a light and fluffy texture.
How can you customize your lemon sour cream cookies to make them unique?
You can customize your lemon sour cream cookies to make them unique in so many different ways! Whether you add a few drops of food coloring to give them some extra flair, switch up the flavors with lemon and lime, or even add some crushed nuts to give them a crunchy texture, the possibilities are endless. Here are a few ideas to get you started on your journey to create the perfect lemon sour cream cookie.
Add a few drops of food coloring: Adding a few drops of food coloring can give your lemon sour cream cookies a unique look and feel. You can mix and match colors to create a festive look, or you can opt for more subtle colors like pink and blue to give your cookies a more subtle look.
Change up the flavorings: You don't have to stick to just lemon when it comes to your lemon sour cream cookies. Try adding a combination of lemon and lime for a citrusy twist, or even some orange for a tropical flavor. The possibilities are endless!
Add some crunchy texture: For an extra crunchy texture, try adding some crushed nuts to your lemon sour cream cookie dough. This can add a delicious nutty flavor, and the extra crunch will be sure to make your cookies stand out.
By customizing your lemon sour cream cookies, you can create a unique and delicious treat that everyone will love.