This Easter Party Cake is so easy to make and only requires a few ingredients! It's the perfect dessert for your Easter celebration!
Ingredients
1/4 c butter
1/4 c shortening
1 c sugar
1 3/4 c sifted cake flour
2 1/2 tsp baking powder
1/3 c milk
1 tsp vanilla extract
1/2 tsp almond extract
5 egg whites (stiffly beaten)
For the Frosting:
1 c sugar
2 tbsp water
1/2 tsp vanilla extract
⅛ cream of tartar 2 egg whites food coloring (red & green) candy-coated chocolate eggs, flaked coconut
Instructions
1. Preheat oven to 375 degrees F (190 degrees C). Grease and flour two 8 inch round pans.
2. In a large bowl, cream butter or margarine and shortening. Add 1 cup sugar gradually, beating until mixture resembles whipped cream.
3. Sift flour and baking powder together 3 times; add to creamed mixture alternately with milk. Stir in 1 teaspoon vanilla extract and almond extract. Fold in stiffly beaten egg whites carefully. Pour batter into prepared pans.
4 Bake for 20 to 30 minutes at 375 degrees F (190 degrees C). Cool layers on wire racks before frosting cake with Boiled Icing recipe below:
5 To Make Boiled Icing: Place 1 cup sugar, water, 1/2 teaspoon vanilla, cream of tartar, 2 egg whites, and red food coloring in top of double boiler . Cook , beating constantly , until frosting is thick and creamy . When ready to serve : Frost cake with icing . Make a nest of green coconut on top of cake ,and fill nest with candy eggs . Sprinkle a border of coconut around base of cake
Nutrition Facts
Serving size: 1 slice
Calories: 190
Fat: 10 g
Saturated fat: 3.5 g
Unsaturated fat: 0 g
Trans fat: 0 g
Cholesterol: 30 mg
Sodium: 140 mg
Carbohydrates: 25 g
Fiber :0g Sugars :16g Protein :2g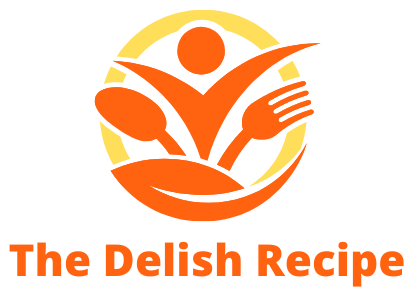 Which cake is best for Easter?
There are many cakes that can be enjoyed during Easter, but carrot cake is definitely a classic choice. This delicious cake features moist and tender layers, creamy frosting made with cream cheese, and toasted nuts for a bit of crunch. It's truly an out-of-this-world good cake that will have you coming back for more.
What type of cake is the best?
There are so many types of cakes to choose from, it can be hard to decide which one is the best. But, if we're talking about the most popular and classic cakes, then there are a few that stand out above the rest.
Banana cake with cream cheese is a perennial favorite. The over-ripe bananas give the cake a moist and dense texture, while the cream cheese frosting adds a rich and creamy flavor.
New York baked cheesecake is another all-time classic. This rich and indulgent cake has a smooth and velvety texture, thanks to the addition of cream cheese. It's also deliciously tangy and sweet – perfect for those with a sweet tooth!
Chocolate coconut cake is another delicious option. The chocolate sponge is infused with coconut milk, giving it an exotic flavor that's both rich and refreshing. And, of course, it's topped with a generous helping of fluffy chocolate frosting!
Carrot and walnut cake is perfect for those who prefer something on the lighter side. Made with fresh carrots and chopped walnuts, this moist cake has a delicate flavor that's perfectly balanced by the cream cheese frosting.
Chocolate mud cupcakes are ideal for anyone who loves chocolate! These fudgy cupcakes have a deep chocolate flavor, thanks to both cocoa powder and melted dark chocolate being used in the batter.
Is there such a thing as an Easter cake?
Yes, there is such a thing as an Easter cake! Easter cakes are typically made with a light, fluffy sponge cake base and then decorated with pastel-colored frosting or icing. They may also be decorated with edible flowers, bunny rabbits, chicks, or other springtime motifs.
What's the difference between Simnel cake and Christmas cake?
Simnel cake is a traditional British cake typically eaten during winter and early spring. It is made with dried fruit, marzipan, and often decorated with eleven marzipan balls (representing Jesus's disciples). Simnel cake is usually lighter in texture and alcohol content than Christmas cake.
What cake is traditionally eaten at Easter?
Simnel cake is a traditional Easter cake that is eaten in many parts of the world. The cake is made from a rich fruit and nut batter, and is usually decorated with 11 balls of marzipan to represent the 12 apostles (excluding Judas). It is then baked until golden brown and served with a dollop of whipped cream or ice cream.
The origin of Simnel cake dates back to medieval times, when it was known as "Easter bread" or "Easter berry". At that time, it was simply a flatbread made with flour, water and eggs, and was often decorated with berries or other fruits. Over time, the recipe evolved to include butter, sugar and other ingredients, resulting in the richer cake we know today.
Simnel cake remains a popular choice for Easter celebrations all over the world.