Decadent Cinnamon Chocolate Chip Bread
I'll never forget the first time I made Cinnamon Chocolate Chip Bread. I was a novice baker, but the recipe was so simple, I couldn't resist giving it a try. It was one of the most delicious things I had ever eaten. The sweet, spiced flavor of the cinnamon was the perfect complement to the rich, chocolate chips scattered throughout. I was so proud of the bread I had made, and my family couldn't get enough of it. Now, it's one of my favorite recipes, and I'm excited to share it with you.
Cinnamon Chocolate Chip Bread Recipe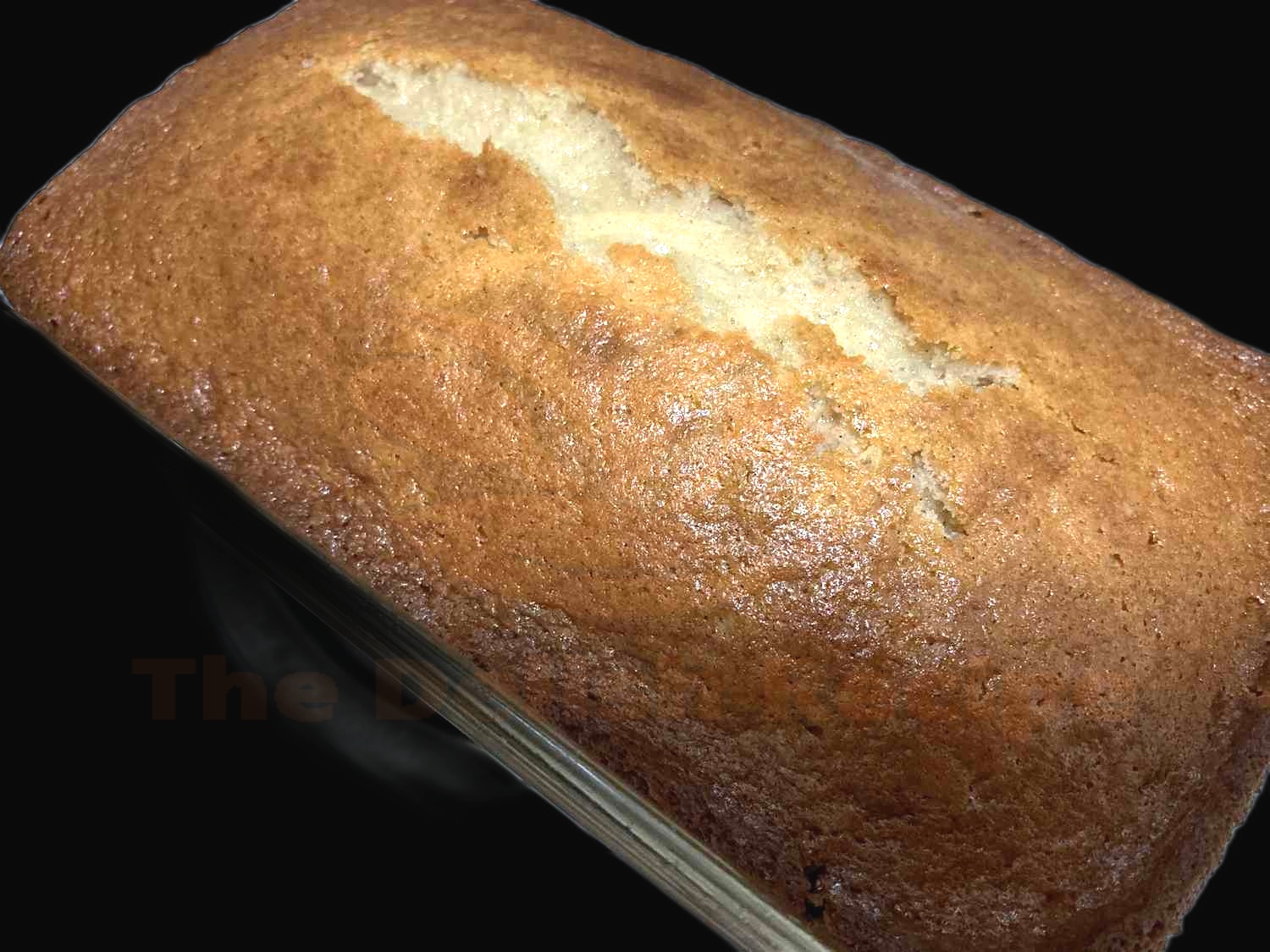 Ingredients
2 cups all-purpose flour
2 teaspoons baking powder
½ teaspoon baking soda
2 teaspoons ground cinnamon
¼ teaspoon salt
¼ cup butter, melted
1 cup granulated sugar
2 large eggs
2 teaspoons vanilla extract
1 cup plain yogurt
1 ½ cups semi-sweet chocolate chips
Instructions
Preheat your oven to 350°F and lightly grease a 9×5 inch loaf pan.
In a medium bowl, whisk together the flour, baking powder, baking soda, ground cinnamon, and salt.
In a separate large bowl, beat the melted butter and sugar together until combined.
Beat in the eggs one at a time until combined, then mix in the vanilla extract and yogurt until well blended.
Gradually add the dry ingredients to the wet ingredients and stir until just combined.
Fold in the chocolate chips until evenly distributed.
Pour the batter into the prepared pan and bake for about 60 minutes, or until a toothpick inserted into the center comes out clean.
Allow the bread to cool in the pan for about 20 minutes before removing it from the pan and transferring it to a wire cooling rack.
Enjoy your delicious cinnamon chocolate chip bread!
Nutrition Facts
Calories: 300, Fat: 12g, Saturated Fat: 7g, Sodium: 350mg, Carbohydrates: 42g, Fiber: 2g, Sugar: 20g, Protein: 5g
What makes cinnamon chocolate chip bread an indulgent treat?
Cinnamon chocolate chip bread is an indulgent treat because it combines the sweetness of chocolate chips with the spicy warmth of cinnamon. The combination of flavors creates a unique and delicious experience that is perfect for special occasions or just when you need a little treat. The bread itself is soft and tender, and the melted chocolate chips provide a delightful surprise as you bite into it. Plus, the addition of cinnamon gives it a unique flavor and aroma that can't be beat.
What ingredients make this bread so moist and flavorful?
This Cinnamon Chocolate Chip Bread is a delicious treat, and the secret to its moist and flavorful texture is a combination of ingredients that bring out the best in each other. The subtle sweetness of the cinnamon contrasts perfectly with the richness of the chocolate chips, while the buttermilk brings out the flavor of the cinnamon and makes the bread incredibly moist. The butter and brown sugar also add to the flavor and texture, giving it a unique depth that makes this bread so special.
How does the combination of cinnamon and chocolate create a unique flavor?
The combination of cinnamon and chocolate creates a unique flavor unlike any other! When used together, cinnamon and chocolate provide a unique blend of sweet, spicy, and rich flavors that is sure to tantalize your taste buds.
The subtle sweetness of cinnamon complements the rich flavor of chocolate in a way that other flavors just can't. Together, they create a flavor that is both complex and memorable.
To create the perfect blend of cinnamon and chocolate, the right ratio is key. Too much of one flavor can overpower the other, so it's important to find the right balance.
Cinnamon Chocolate Chip Bread is the perfect way to enjoy this unique flavor combination.
What tips can you share for baking the perfect cinnamon chocolate chip bread every time?
Start with a good recipe: Finding a reliable recipe you like is key. Do your research and look for one that yields consistent, delicious results.
Measure ingredients accurately: Measure all the ingredients accurately, even liquids like water, milk, and oil, as a little too much or too little of any one ingredient can affect the bread's texture or flavor.
Use room-temperature ingredients: Pull out the butter and eggs before you start baking so they can reach room temperature. This helps the ingredients blend together more easily and evenly.
Don't overmix: Overmixing will cause your cinnamon chocolate chip bread to come out tough and dense. Knead the dough just until everything is combined, then stop.
Handle the dough gently: When handling the dough, be gentle. Don't work too hard or too quickly when kneading, rolling, or shaping the bread.
Use quality ingredients: Good-quality ingredients are key for a great tasting bread. Use fresh and high-quality ingredients like real butter, pure vanilla extract, and real chocolate chips.
Bake at the proper temperature: Make sure to preheat the oven to the correct temperature before baking. This helps the bread cook evenly and prevents it from burning or coming out too dry.
Don't overbake: Keep an eye on the bread while it's baking. Ovens can vary and the timing can change. The best way to know if the bread is done is by using a toothpick and checking for doneness. If the toothpick comes out clean, the bread is done.
How can you store this bread to maintain its freshness?
The best way to store your freshly-baked Cinnamon Chocolate Chip Bread is to make sure it's completely cooled before wrapping it tightly in plastic wrap or aluminum foil. To maximize its freshness, you should store it in the refrigerator. This will keep it moist and delicious for up to three days.
You can also freeze your Cinnamon Chocolate Chip Bread for up to three months. To preserve its flavor and texture, make sure you wrap it tightly in plastic wrap or aluminum foil. When you're ready to eat the frozen bread, simply let it thaw out on the counter for a few hours before serving.
If you're worried about the bread going stale before you can eat it all, you can also cut it into slices before wrapping and freezing it. This can make it easier to pull out just the number of slices you need.
No matter how you store it, your Cinnamon Chocolate Chip Bread will be an enjoyable treat for days to come.
How can you use this bread in creative recipes?
If you're looking for a delicious way to get creative in the kitchen, Cinnamon Chocolate Chip Bread is the perfect place to start! There are so many ways to transform this sweet and spicy treat into something even more special. Here are a few of our favorite recipes that you can make with Cinnamon Chocolate Chip Bread.
For a sweet breakfast, try making Cinnamon Chocolate Chip French Toast. Start by whisking together eggs, milk and cinnamon in a shallow bowl. Cut the Cinnamon Chocolate Chip Bread into thick slices, dip it into the egg mixture and cook it on a greased pan until both sides are golden brown. Serve it with a drizzle of maple syrup and a dollop of whipped cream for a decadent start to the day.
If you're looking for something a bit more savory, try making Cinnamon Chocolate Chip Quesadillas. Start by laying out two slices of Cinnamon Chocolate Chip Bread on a cutting board. Top one piece of bread with a layer of shredded cheese, diced tomatoes, black beans, and corn. Place the other slice of bread on top and heat it in a lightly greased skillet until the cheese is melted and the bread is golden brown. Cut into wedges and serve with a dollop of sour cream and a sprinkle of cilantro.
Finally, for a sweet snack, try making Cinnamon Chocolate Chip S'mores. Start by cutting the Cinnamon Chocolate Chip Bread into cubes and adding them to a bowl with marshmallows and chocolate chips. Heat the mixture in the microwave for about 30 seconds, and then enjoy your delicious, gooey Cinnamon Chocolate Chip S'mores.
As you can see, there are so many delicious and creative recipes that you can make with Cinnamon Chocolate Chip Bread. Whether you're in the mood for something sweet or savory, this tasty treat is sure to hit the spot.
What other tasty variations can you suggest to make this bread even better?
When it comes to making Cinnamon Chocolate Chip Bread even better, the possibilities are almost endless! You can take a classic recipe like this one and make it your own. Here are some tasty variations that can make this bread even more delicious:
Add different types of chips, like peanut butter or butterscotch chips, to give the bread a fun twist.
Try adding some dried fruit, like cranberries, raisins, or cherries, for a bit of sweetness and texture.
Substitute the cinnamon with a blend of your favorite spices. A pinch of nutmeg, cardamom, and allspice would work great.
Add some crunch to the top by sprinkling it with chopped nuts, like walnuts or pecans.
For a special treat, drizzle the bread with a sweet glaze or a white chocolate sauce.
These are just a few ideas for how to make Cinnamon Chocolate Chip Bread even better.