Refreshing Watermelon Fizz – A Summertime Delight!
Hey everyone! If you're looking for a refreshing summer treat, look no further than this delicious Watermelon Fizz! I just made it last night and I can tell you first hand that it's simply amazing. Sweet, tart, and fizzy, this drink will quench your thirst and cool you down on even the hottest days. It's an easy recipe to make and you can customize it however you like. So grab your ingredients and let's get started!
Watermelon Fizz Recipe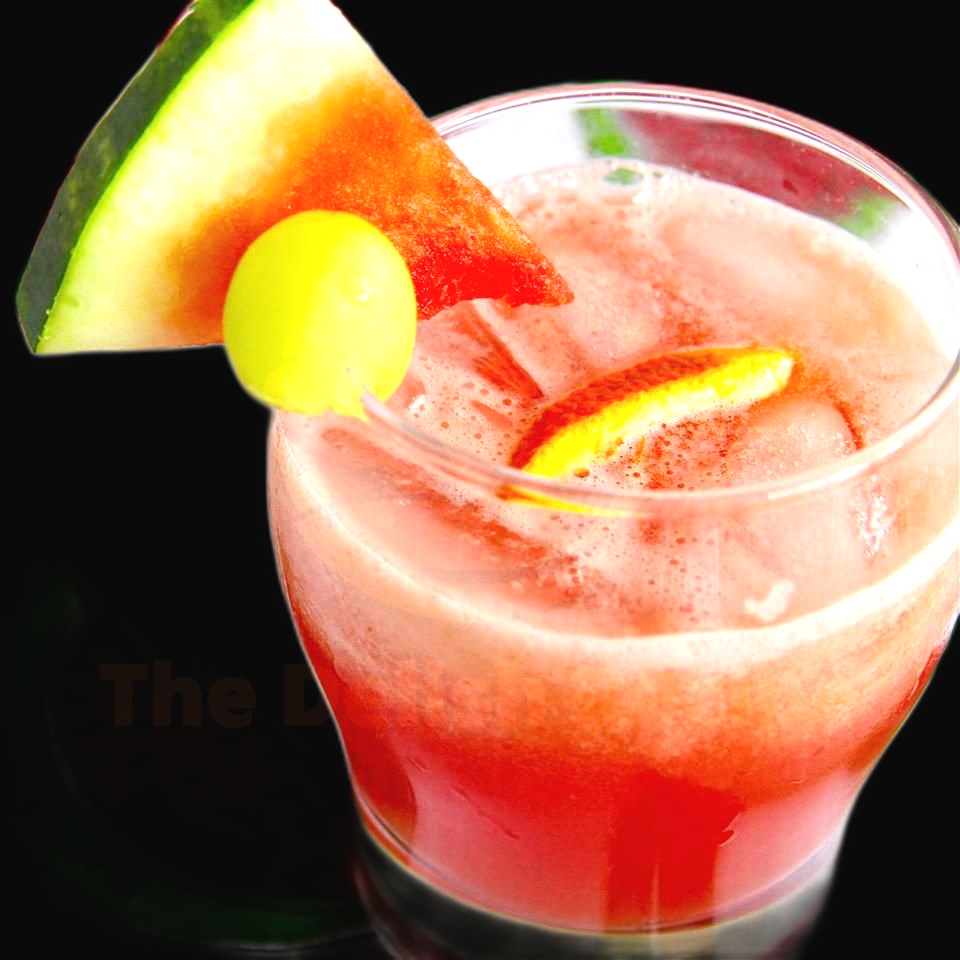 Ingredients
2 cups cubed seedless watermelon
2 tablespoons freshly squeezed lime juice
2 tablespoons superfine sugar
4 tablespoons gin
4 tablespoons sparkling water
1 tablespoon mint leaves, roughly chopped
Ice cubes
Instructions
Start off by gathering your ingredients – you'll need 2 cups cubed seedless watermelon, 2 tablespoons freshly squeezed lime juice, 2 tablespoons superfine sugar, 4 tablespoons gin, 4 tablespoons sparkling water, 1 tablespoon mint leaves and some ice cubes.
In a blender, blend together the cubed watermelon and lime juice until smooth.
Pour the watermelon-lime juice into four glasses.
Then, add in the superfine sugar, gin, and sparkling water and stir everything together until the sugar is dissolved.
Add some ice cubes to each glass and top with a sprinkle of chopped mint leaves.
Now your Watermelon Fizz is ready! Enjoy your refreshing and delicious drinks!
Nutrition Facts
Calories: 168 kcal
Total Fat: 0.3 g
Saturated Fat: 0 g
Cholesterol: 0 mg
Sodium: 24 mg
Total Carbohydrates: 21.2 g
Dietary Fiber: 0.9 g
Sugars: 19 g
Protein: 0.7 g
What makes a watermelon fizz special?
A Watermelon Fizz is special because it combines the sweet and juicy flavor of watermelon with a refreshingly tart and bubbly fizz. It's a unique combination that is sure to delight the taste buds of any drinker. Not only does it taste great, but it is also incredibly easy to make. All you need is some watermelon juice and a sparkling soda such as lemon-lime or club soda. Simply mix the two together and you have an instant fizzy treat! The possibilities for adding additional flavors are endless, from adding a splash of lime juice to muddling fresh mint leaves.
What tips can you give for making a watermelon fizz that is sure to impress?
If you want to make a watermelon fizz that is sure to impress, here are some tips that you can follow:
Start with fresh watermelon juice – nothing tastes better than freshly-squeezed watermelon juice! Make sure to strain the juice for a smoother texture.
Choose a sparkling wine or champagne with a light and sweet taste that won't overpower the watermelon flavor.
Mix in simple syrup to sweeten the cocktail and add a hint of citrus with a few drops of lemon or lime juice.
Finish the drink with a few slices of fresh watermelon for an extra special touch.
Garnish the drink with a sprig of mint or a twist of lime for a pop of color and flavor.
How does the flavor of a watermelon fizz compare to other drinks?
Watermelon Fizz is an incredibly delicious and refreshing drink! The flavor of the drink is unlike anything else out there – it's a unique blend of sweet and tart, giving it a zesty flavor. Here's how it compares to other drinks:
Sweetness: Watermelon Fizz definitely has a sweet kick to it, but it's not overly sweet like some other drinks. It's a great balance of sweetness and tartness.
Tartness: The tartness in Watermelon Fizz adds an extra layer of flavor and gives it a bit of a kick – it's not overwhelming but definitely noticeable.
Refreshing: Watermelon Fizz is incredibly refreshing – it's perfect for hot summer days when you want something light and refreshing to quench your thirst.
Unique Flavor: The flavor of Watermelon Fizz is unlike any other drink out there – it's a mix of sweet and tart, with a hint of citrus, and is perfect for those who are looking for something a little different.
What types of occasions are best for serving a watermelon fizz?
Watermelon Fizz is an incredibly refreshing and delicious drink that can be enjoyed in any occasion. Whether you're looking for a unique cocktail to impress your guests at a backyard barbecue, a signature drink to serve at a summer wedding, or just something fun to sip on during a warm summer day, a Watermelon Fizz is the perfect choice.
The fruity and sweet flavor of Watermelon Fizz makes it a great fit for any type of outdoor event. It's the perfect cocktail to serve at a Fourth of July picnic, a Memorial Day cookout, or a Labor Day pool party. Its light, refreshing flavor is sure to be a hit with both adults and kids alike.
For more formal occasions, a Watermelon Fizz can be dressed up with a splash of sparkling wine or vodka. This sophisticate twist will help elevate the drink and make it perfect for a summer wedding or a special birthday celebration.
No matter what the occasion, a Watermelon Fizz is sure to be a crowd-pleaser. Its unique flavor and vibrant color make it a great choice for any summertime gathering. Whether you're hosting a casual barbecue or a formal event, a Watermelon Fizz will be sure to be a hit.
What are some creative garnishes for a watermelon fizz?
For a flavorful and creative way to spice up your watermelon fizz, try out some fun garnishes! Fresh mint leaves, a sprinkle of lime zest, or a sprig of rosemary can all add a delicious twist. For a more tropical flavor, try a sprinkle of toasted coconut flakes or a few slices of fresh pineapple. And if you want your drink to look extra special, consider topping with edible flowers, like pansies or petunias. There are plenty of ways to dress up your watermelon fizz with a few simple, yet creative garnishes.