Delicious Pie Crust Cinnamon Rolls Recipe
My family loves cinnamon rolls, but who has the time to make them from scratch? That's why I love this recipe for Pie Crust Cinnamon Rolls. It takes the classic cinnamon roll flavor everyone loves and puts it in an easy-to-make version that comes together in just minutes. I've been making this recipe for years, and it never fails to impress my family!
Pie Crust Cinnamon Rolls Recipe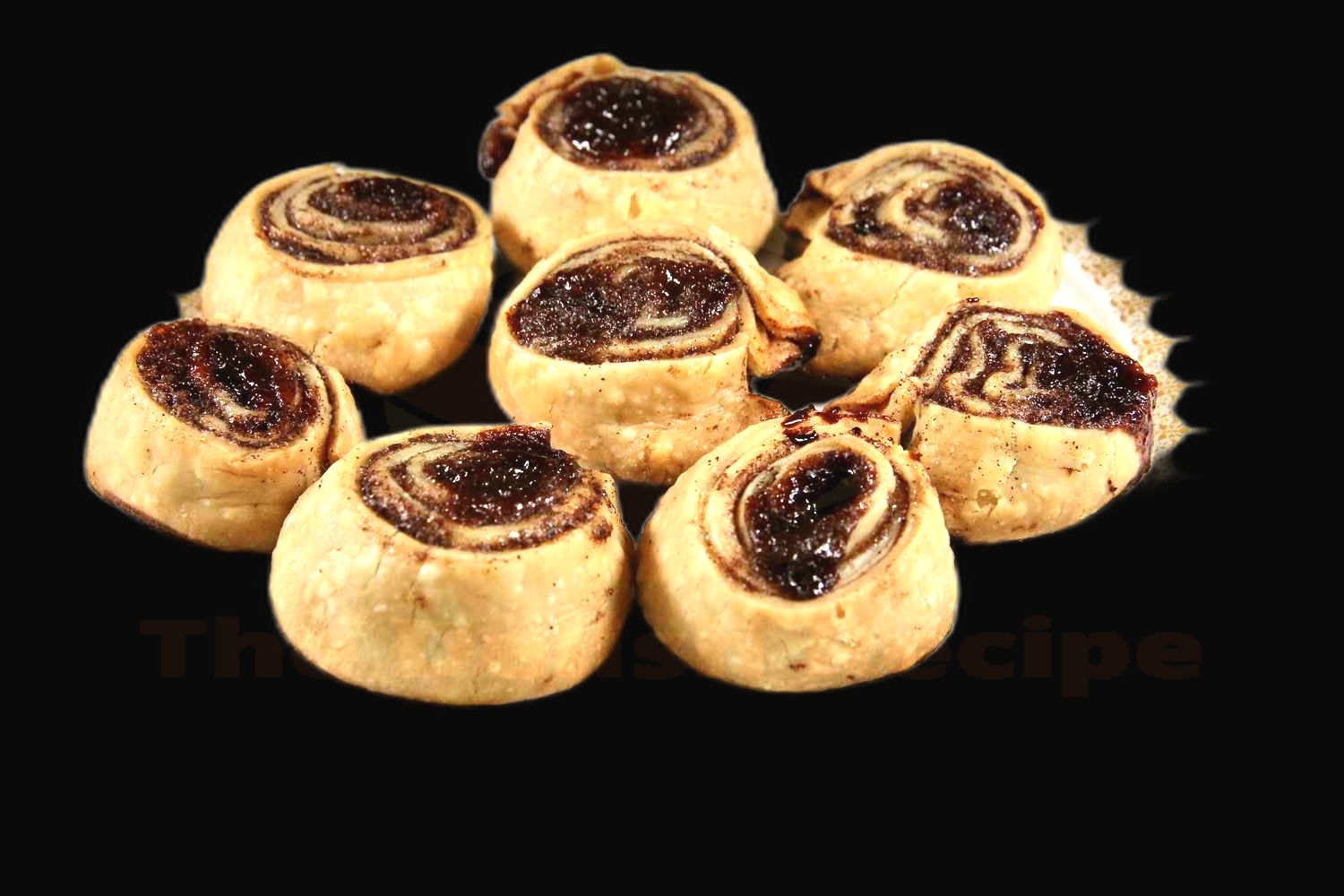 Ingredients
1/2 cup all-purpose flour
2 tablespoons granulated sugar
1 teaspoon ground cinnamon
1/4 teaspoon salt
1/2 cup cold butter, cubed
1/4 cup cold water
Instructions
Start by preheating your oven to 350°F.
In a medium bowl, combine the flour, sugar, cinnamon, and salt.
Cut the cold butter into small cubes, and add it to the dry ingredients. Using a pastry blender or two forks, cut the butter into the dry ingredients until it resembles coarse crumbs.
Add the cold water to the mixture, and mix with a fork until the dough starts to come together.
On a lightly floured surface, roll the dough out into a 9×12-inch rectangle.
Spread the remaining 2 tablespoons of sugar and 1 teaspoon of cinnamon evenly over the top of the dough.
Roll the dough up tightly, starting at the long side. Slice the rolled dough into 12 even-sized rolls.
Place the rolls on a greased baking sheet.
Bake for 30 minutes, or until the rolls are golden brown and cooked through.
Enjoy!
Nutrition Facts
Calories: 210
Total Fat: 10 g
Saturated Fat: 6 g
Cholesterol: 24 mg
Sodium: 78 mg
Total Carbohydrates: 28 g
Dietary Fiber: 1 g
Sugars: 9 g
Protein: 3 g
What are pie crust cinnamon rolls?
Pie crust cinnamon rolls are a delicious treat that bring together two of the best flavors in the world: cinnamon and pie crust! They are cinnamon rolls that are made with a light and flaky pie crust instead of traditional dough. The pie crust gives the rolls a unique and delicious flavor, while still maintaining the classic sweetness of cinnamon rolls. Plus, they are easy to make and the perfect treat to share with friends.
How to make the perfect pie crust cinnamon roll?
Get the dough: Pie crust cinnamon rolls are made with a pre-made pie crust. You can buy pre-made pie crusts in most grocery stores, or you can make your own.
Prepare the filling: Mix together brown sugar, cinnamon, and butter to create the delicious filling. You can adjust the ratio of each ingredient to your taste.
Roll it out: Roll out the dough and spread the filling over the top. Roll it up and cut into 12 equal slices.
Bake it: Place the rolls on a baking sheet and bake at 350°F for 30-35 minutes, or until golden brown.
Glaze it: For an extra special touch, mix together powdered sugar, milk, and vanilla extract to create a delicious glaze for the rolls.
What are the benefits of baking pie crust cinnamon rolls?
Pie Crust Cinnamon Rolls are a delicious twist on the classic cinnamon roll—featuring a buttery and flaky pie crust!
Baking your own cinnamon rolls gives you control over the ingredients, allowing you to choose the quality of your ingredients and ensuring you are getting a fresh, homemade treat.
Pie crust cinnamon rolls offer a unique texture and flavor that is sure to please any palate. The buttery and flaky pie crust provides a delightful contrast to the sweet, gooey cinnamon filling.
Making these cinnamon rolls is a great way to bring your family or friends together in the kitchen. It's a fun and easy recipe that everyone can enjoy creating and eating.
These cinnamon rolls are the perfect dessert for any special occasion or just a cozy night at home. They're sure to bring a smile to everyone's face.
Baking your own cinnamon rolls is a great way to show off your baking skills. They look impressive and you can customize them to your liking, creating a signature twist on this classic favorite.
What tips and tricks can you use to make the best pie crust cinnamon rolls?
Ready to make the best pie crust cinnamon rolls ever? Here are some tips and tricks to help you out:
Use a blend of butter and shortening for the crust to get the perfect combination of flakiness and flavor.
Make sure to generously flour your work surface and rolling pin to prevent the dough from sticking.
Roll the dough out thinly to achieve the ideal ratio of cinnamon-sugar filling to crust.
Pre-bake the crust for 8-10 minutes before adding the filling to ensure the rolls bake evenly.
Let the rolls cool completely before drizzling them with a simple glaze of powdered sugar and cream.
These tips and tricks will help you make pie crust cinnamon rolls that are sure to wow your family and friends.
What makes pie crust cinnamon rolls special?
Cinnamon rolls are a traditional treat, but when you make them with pie crust, they become something truly special! Pie crust cinnamon rolls are a crunchy, flaky, and delicious twist on a classic. The golden-brown, buttery crust adds an extra layer of flavor and texture that you just can't find in regular cinnamon rolls. Plus, the pie crust makes them so much easier to make than regular cinnamon rolls, since you don't have to worry about kneading and rising time.
What ingredients are needed for pie crust cinnamon rolls?
If you're in the mood for a delicious, warm, and gooey sweet treat, Pie Crust Cinnamon Rolls are the perfect choice! All you need are a few simple pantry ingredients to make this classic dessert. To whip up some Pie Crust Cinnamon Rolls, you'll need all-purpose flour, sugar, salt, butter, cinnamon, and an egg.
You'll start by combining the flour, sugar, and salt in a large bowl, then cutting in the butter until the mixture is crumbly. After that, you'll roll out the dough and sprinkle the cinnamon on top. Then, roll up the dough tightly, slice it into individual rolls, and place them in a greased baking dish. Finally, brush the rolls with the egg and bake.
The result? Delicious, buttery, and cinnamon-y Pie Crust Cinnamon Rolls that will be sure to please everyone in the family.