Delicious Clown Cupcakes – A Fun Recipe For The Whole Family
I remember the first time I ever made clown cupcakes – I was so excited! I had seen them all over the internet, but I had never given them a try. After gathering all the ingredients, I followed the recipe step-by-step and was amazed by the end result. I was so proud of the bright, cheery clown cupcakes I'd created. Now, I'm here to share this fun, easy recipe with you so you can experience the same joy I did!
Clown Cupcakes Recipe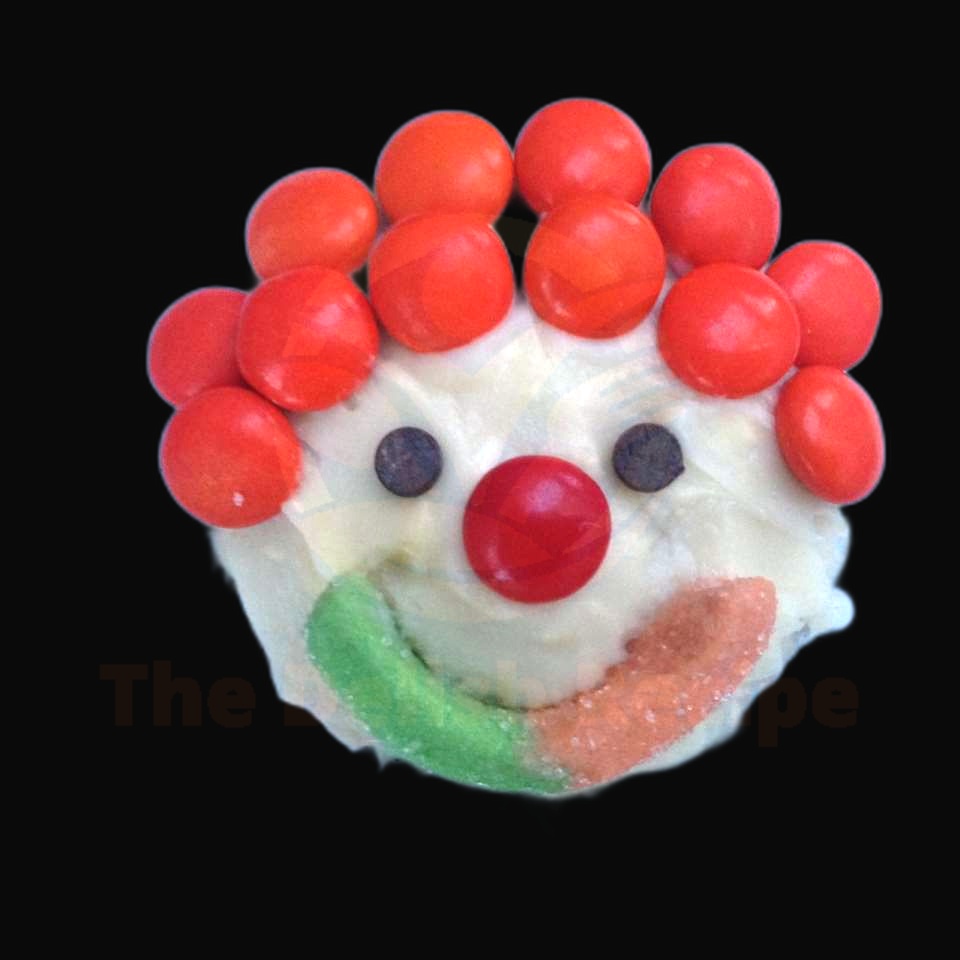 Ingredients
2 1/2 cups all-purpose flour
1 teaspoon baking powder
1/2 teaspoon baking soda
1/2 teaspoon salt
1/2 cup (1 stick) butter, softened
1 cup granulated sugar
2 eggs
1 teaspoon vanilla extract
1 cup buttermilk
Orange, white and blue food coloring
Decorative sprinkles, for garnish
Instructions
Preheat your oven to 350°F and prepare a muffin tin with 12 cupcake liners.
In a medium bowl, whisk together the flour, baking powder, baking soda, and salt.
In a large bowl, beat together the butter and sugar until light and fluffy.
Add the eggs, one at a time, beating until each is fully incorporated.
Stir in the vanilla extract.
Alternately add the dry ingredients and buttermilk, beginning and ending with the dry ingredients, and beating until just combined.
Separate the batter into three small bowls, and color each one using your desired amounts of food coloring.
Fill the cupcake liners with a tablespoon or two of each color of batter.
Bake for 20-25 minutes, or until a toothpick inserted into the center of a cupcake comes out clean.
Allow cupcakes to cool completely before decorating.
Decorate the cooled cupcakes with sprinkles and other decorations of your choice.
Enjoy your delicious clown cupcakes!
Nutrition Facts
Calories: 190, Fat: 8g, Sodium: 230mg, Carbohydrates: 25g, Protein: 3g
What's the most fun way to decorate clown cupcakes?
The most fun way to decorate clown cupcakes is to get creative and make them your own! It's all about adding your own unique touches that will make your cupcakes stand out from the crowd. Here are some ideas to get you started:
Get creative with icing – use swirls, polka dots, wiggly lines, and even words to give your clown cupcakes a personalized look.
Colorful sprinkles – you can't go wrong with colorful sprinkles! Add them to the top of your cupcakes for a festive look that is sure to make all your guests smile.
Mini candy faces – give your cupcakes clown-like expressions by adding mini candy faces to the top. Use gummy eyes and jellybeans to make cute faces that will be sure to delight.
Decorative toppers – paper toppers are a great way to make your clown cupcakes even more special. You can buy these online, or you can make them yourself by cutting out shapes and gluing them to toothpicks.
Getting creative and having fun with your clown cupcakes is the best way to make them look great! Let your imagination run wild and don't be afraid to experiment with different colors, designs, and decorations.
What type of frosting works best for clown cupcakes?
If you're making clown cupcakes, you'll want to choose a frosting that will give them a fun and festive look. The best type of frosting for clown cupcakes is a buttercream frosting. Smooth, creamy, and easy to work with, buttercream frosting is great for creating clown faces with bright colors and playful decorations.
Buttercream frosting also has a sweet flavor that will perfectly complement your cupcakes. To make the perfect buttercream frosting for your clown cupcakes, mix together unsalted butter, powdered sugar, a little heavy cream, and a teaspoon of vanilla extract. For the buttercream to have a smooth, thick consistency, you may need to add more powdered sugar or heavy cream.
Once you've made the buttercream frosting, you can start decorating your clown cupcakes with it. Use a pastry bag and star-shaped tip to pipe the eyes and mouth of your clowns. You can use small candies to make the eyes, or you can use frosting to create the eyes. Then, you can use candy sprinkles, food coloring, and other decorations to add a fun, colorful touch to your cupcakes.
Buttercream frosting is the perfect choice for making clown cupcakes. It's easy to work with, it has a sweet flavor, and it allows you to create festive decorations for your cupcakes.
What's the most eye-catching topping to use on clown cupcakes?
If you're looking for the most eye-catching topping to use on clown cupcakes, the answer is simple: sprinkles! Sprinkles are colorful, festive and can instantly add a fun vibe to your cupcakes. Plus, they come in a variety of shapes, sizes and colors, so you can create a variety of looks. Whether you opt for round, heart-shaped, star-shaped or any other kind of sprinkle, you can be sure that your clown cupcakes will look fun and inviting.
What are some creative ideas to make clown cupcakes stand out?
When it comes to clown cupcakes, you can really let your imagination run wild! Whether it's for a birthday party, a school event, or just for fun, there are plenty of creative ideas to make your clown cupcakes really stand out. Here are just a few ideas to get you started:
Use multiple colors. Bright and vibrant colors will make your clown cupcakes really pop. You can use different colors for the frosting, the icing, and even the cupcake liners.
Add a clown nose. You can make your own or just pick up some clown noses from the store. You can even add some sprinkles or jimmies to make the nose extra cute.
Create a clown face. You can use some colorful frosting and candy to make a clown face on your cupcakes. It's a great way to make your cupcakes even more whimsical.
Add some fun toppings. Sprinkles, jimmies, and even pieces of candy can be used to make your clown cupcakes extra special.
Make a circus theme. If you're feeling extra creative, why not make a circus theme? You can use different colored sprinkles, jimmies, and candy to make your cupcakes really stand out.
So, there you have it! By using some of these creative ideas, you can make your clown cupcakes really stand out.
What can i do to make clown cupcakes look like actual clowns?
Making your clown cupcakes look like actual clowns is easy! To get the classic clown look, use bright and colorful frosting. You can use store-bought frosting and food coloring to make a rainbow of colors, or you can make homemade frosting from scratch. If you choose to make your own frosting, consider adding a few drops of flavoring for a special twist.
Once you've got your frosting ready, you can go to town creating the faces of your clowns. Use a variety of different candies to give your clowns unique features. For example, you can use gum drops to make clown noses, licorice for clown hair, and candy eyes to give your clowns life-like expressions. Don't be afraid to be creative! You can also use a variety of other decorations such as sprinkles, edible glitter, and edible flowers to make your clowns look even more realistic.
Finally, you can use a variety of clown-themed cupcake liners to give your cupcakes a special touch. There are many different styles and colors of liners available, so you can choose whichever ones you think will best match your creations.
With a little bit of creativity and a few simple ingredients, you can make your clown cupcakes look like actual clowns.