Delicious Chocolate Snickerdoodle Cookies Recipe
I just finished a batch of the most delicious chocolate snickerdoodles and I'm already ready for more! These cinnamony cookies are filled with gooey chocolate chips, making them the perfect treat for any time of day. I've been making these delicious treats for years now, and they're always a hit with family and friends. They're so easy to make, and the dough is ready in no time! So let's get started and whip up a batch of these yummy chocolate snickerdoodles!
Chocolate Snickerdoodles Recipe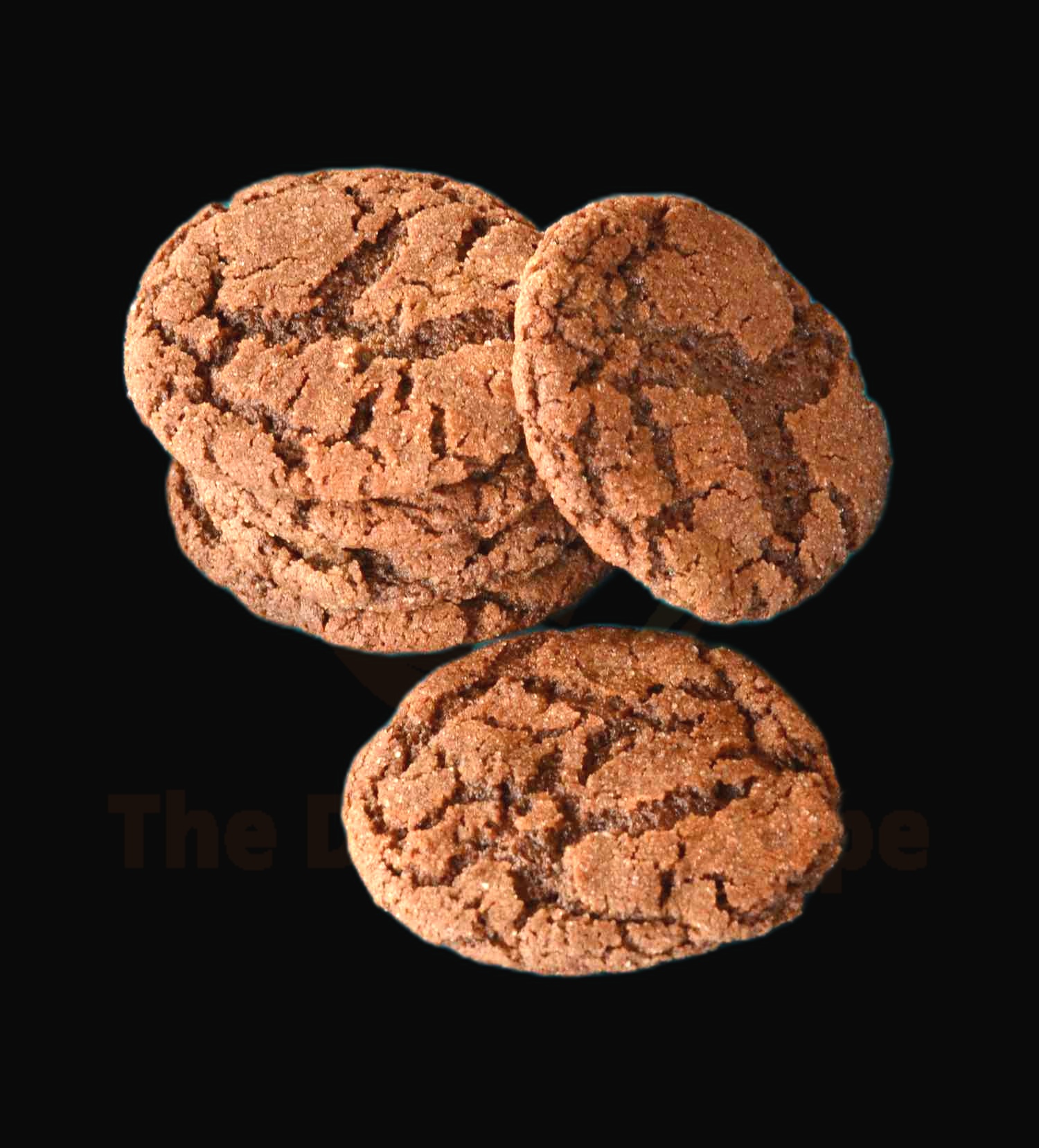 Ingredients
1¾ cups all-purpose flour
1 teaspoon baking powder
½ teaspoon baking soda
¼ teaspoon salt
2 tablespoons cocoa powder
½ cup unsalted butter, softened
¾ cup granulated sugar
1 large egg
1 teaspoon vanilla extract
2 tablespoons milk
3 tablespoons granulated sugar
2 teaspoons ground cinnamon
2 ounces semi-sweet or dark chocolate, chopped into small pieces
Instructions
Preheat your oven to 350°F.
In a medium-sized bowl, whisk together the flour, baking powder, baking soda, salt, and cocoa powder.
In a separate bowl, cream together the butter and sugar until light and fluffy.
Beat in the egg, vanilla, and milk until combined.
Slowly stir in the dry ingredients and mix until combined.
In a small bowl, combine the 3 tablespoons of sugar and the ground cinnamon.
Use a spoon to form 1-inch balls of dough and roll them in the sugar-cinnamon mixture.
Place the dough balls onto a parchment-lined baking sheet about 2 inches apart.
Press down lightly to slightly flatten each cookie.
Sprinkle some of the chopped chocolate onto each cookie.
Bake the cookies for 12 minutes or until golden brown.
Let the cookies cool on the baking sheet for 3 minutes before transferring to a wire rack to cool completely.
Enjoy your delicious Chocolate Snickerdoodles!
Nutrition Facts
Serving size: 1 cookie (21g)
Calories: 120
Fat: 5g
Saturated fat: 2.5g
Trans fat: 0g
Cholesterol: 15mg
Sodium: 75mg
Carbohydrates: 17g
Fiber: 1g
Sugar: 10g
Protein: 1.5g
What is the history behind chocolate snickerdoodles?
Chocolate Snickerdoodles have been around for over a century! That's right, these delicious treats were first created in the early 1900s and have been a classic American cookie ever since.
But chocoholics, don't worry – these sweet treats weren't always made with chocolate. In fact, the original snickerdoodle recipe was a plain, cinnamon-sugar cookie. It wasn't until the 1940s that the delicious combination of chocolate and the classic snickerdoodle cookie was discovered.
The exact origin of the classic snickerdoodle cookie is still unknown, but some believe it was created by German immigrants in the United States. Others think it was a popular treat created by the Amish people in Pennsylvania. Whatever the case may be, the snickerdoodle cookie quickly became a favorite and is still enjoyed today.
The addition of chocolate to the original recipe only made snickerdoodles even more delicious. This version of the classic cookie is the perfect combination of sweet and indulgent – with the classic taste of cinnamon-sugar and the rich flavor of chocolate. Whether you're baking for a special occasion or simply for a cozy night in, chocolate snickerdoodles are sure to please.
What makes chocolate snickerdoodles so special?
Ah, Chocolate Snickerdoodles, what's not to love! The combination of traditional snickerdoodle flavors with delicious chocolate makes these cookies a real treat. The cinnamon-sugar coating adds the perfect combination of sweetness and crunch, plus the addition of chocolate chips makes these cookies absolutely irresistible. The perfect balance of flavor and texture is what makes Chocolate Snickerdoodles so special.
The real secret to a successful Chocolate Snickerdoodle is in the ingredients. The combination of sugar, cinnamon, butter, flour, and chocolate chips all work together to create a deliciously rich and decadent cookie. The butter and sugar create a soft and chewy center, while the cinnamon-sugar coating adds a crunchy, melt-in-your-mouth texture. The chocolate chips add a burst of flavor to the cookie, making it all the more irresistible.
The best thing about Chocolate Snickerdoodles is that they're so easy to make. All you need is a few basic ingredients and a little bit of time and you can have a batch of these delicious cookies in no time. You can even switch up the recipe by adding different types of chocolate chips, or adding in other ingredients, such as nuts or dried fruit, to make your own unique version!
So, what makes Chocolate Snickerdoodles so special? It's the perfect combination of flavors and textures, the ease of making them, and the endless possibilities to customize your own version. With Chocolate Snickerdoodles, you can satisfy your sweet tooth and create something special for yourself and your family.
How do you create the perfect chocolate snickerdoodle?
You can create the perfect chocolate snickerdoodle with these simple steps!
Preheat your oven to 350 degrees and line a baking sheet with parchment paper.
In a medium bowl, mix together 1/2 cup of butter and 1/2 cup of brown sugar until combined.
Add in 1 egg and 1 teaspoon of vanilla extract and mix until everything is well combined.
In a separate bowl, mix together 1 and 1/4 cups of all-purpose flour, 1/2 teaspoon of baking soda, and 1/4 teaspoon of salt.
Slowly add the dry ingredients to the wet ingredients and mix until a dough forms.
In a small bowl, mix together 1/4 cup of chocolate chips and 1 teaspoon of ground cinnamon.
Roll the dough into 1-inch balls and then roll the balls in the chocolate chip mixture.
Place the balls on a baking sheet, making sure they are spaced evenly apart.
Bake for 8-10 minutes until the edges are lightly golden brown.
What type of chocolate is used to make chocolate snickerdoodles?
When making chocolate snickerdoodles, you'll want to use a sweet and creamy semi-sweet or dark chocolate. Semi-sweet chocolate is usually the easiest to find, but you can also use dark chocolate if you want an intensely rich flavor. Both kinds of chocolate work well to give the cookies a nice flavor, and they'll be delicious either way.
When you are baking, you'll also want to keep in mind the type of chocolate chips you're going to use. Semi-sweet chocolate chips are ideal for chocolate snickerdoodles, as they will provide a balance of sweetness and chocolate flavor. If you prefer a more intense chocolate flavor, you can also use dark chocolate chips instead.
Finally, you can also add a bit of chocolate extract to the dough to give it an extra boost of chocolate flavor. A teaspoon or two of chocolate extract will do the trick, and it will make your chocolate snickerdoodles just that much more delicious!
No matter what type of chocolate you choose, your chocolate snickerdoodles are sure to be a hit.
What are the most popular ways to serve chocolate snickerdoodles?
If you're looking to satisfy your sweet tooth with a delicious treat, look no further than chocolate snickerdoodles. These tasty treats are made from a classic snickerdoodle cookie base, but with a generous helping of chocolate chips mixed in for an extra indulgent bite. There are tons of ways to serve up these delicious morsels, so let's take a look at some of the most popular options.
One of the most beloved ways to serve chocolate snickerdoodles is warm from the oven. The combination of warm, gooey cookie and melted chocolate chips is simply irresistible. Serve them with a scoop of ice cream for an extra decadent treat.
If you're looking for something a little less traditional, why not try making chocolate snickerdoodle whoopie pies? This tasty snack is made by sandwiching two large chocolate snickerdoodle cookies with a decadent cream cheese filling. The result is a sweet and creamy treat that's sure to satisfy your sweet tooth.
If you're in the mood for something a bit more special, why not try transforming your chocolate snickerdoodles into a show-stopping cake? Start with a classic chocolate snickerdoodle cake recipe, then top it off with a generous helping of chocolate chips, a drizzle of chocolate syrup, and maybe even some chopped nuts.
No matter how you choose to serve your chocolate snickerdoodles, they're sure to be a hit.
What other ingredients can be used to make chocolate snickerdoodles?
You can use all sorts of ingredients to make delicious chocolate snickerdoodles! Some of the most popular options include cocoa powder, dark chocolate chips, white chocolate chips, and peanut butter chips. For a twist on the classic chocolate snickerdoodle flavor, try adding espresso powder, almond extract, and toasted coconut flakes. All of these ingredients can be added to the cookie dough to create a unique and flavorful treat.
For those who enjoy a classic chocolate snickerdoodle, cocoa powder is a great choice. Simply add cocoa powder to the cookie dough to get that classic rich, chocolate flavor. Dark chocolate chips also make for a delicious addition to the cookie dough. These chips will melt as the cookies bake, creating a gooey, chocolatey center. If you're looking for a sweeter version, try adding white chocolate chips. They'll add a sweetness that will balance the other flavors in the cookie.
For an extra creamy cookie, try adding peanut butter chips. These chips will melt in the oven, creating a creamy and rich flavor. Another great addition to chocolate snickerdoodles is espresso powder. This will add a subtle coffee flavor to the cookie, creating a unique and flavorful cookie. For a more tropical flavor, try adding almond extract and toasted coconut flakes. These ingredients will add a nutty, sweet flavor that will complement the chocolate and espresso flavors.
No matter what ingredients you choose, chocolate snickerdoodles are sure to be a hit. With all of the different ingredients that can be added to the cookie dough, you can create endless variations of this classic treat. Have fun experimenting with different flavors and ingredients to find the perfect combination for your next batch of chocolate snickerdoodles.
What are some creative ideas for decorating chocolate snickerdoodles?
You can get creative with decorating chocolate snickerdoodles! There's so many different ways to give them a fun spin and make them look delicious. Here are some of the best ideas.
Use bright-colored frostings and sprinkles! Whether it's shades of pink, green, blue, or yellow, the sky's the limit when it comes to the color palette. To make the snickerdoodles even more festive, add some fun shapes and patterns.
Drizzle melted chocolate. Adding a chocolate drizzle not only looks beautiful, but also adds a great flavor to the snickerdoodles. If you want to go the extra mile, try melting different types of chocolate and adding different flavors.
Make them look like a work of art! If you have time, you can use edible markers to draw pictures or designs on the tops of the snickerdoodles. This is especially fun for kids' parties or special occasions.
Add a topping. If you want to create a tasty and eye-catching look, top the snickerdoodles with something crunchy like chopped nuts, candy, or granola. It also gives the cookies an extra flavor burst.
Decorating chocolate snickerdoodles is a fun and creative way to show off your baking skills. With the right decorations, you can make these treats even more irresistible.