Delicious Lemon-Coconut Cookies – An Easy And Quick Recipe
My first experience with Lemon-Coconut Cookies was a truly magical one. I had never tasted such a unique combination of flavors before and it was love at first bite! The sweet coconut mixed with the tart lemon flavor was the perfect balance of sweet and sour. I was immediately hooked and knew that this recipe would quickly become a favorite of mine. The texture of the cookie was perfect, soft yet slightly crunchy. Every bite was a delight and I knew I would be making these cookies again and again.
Lemon-Coconut Cookies Recipe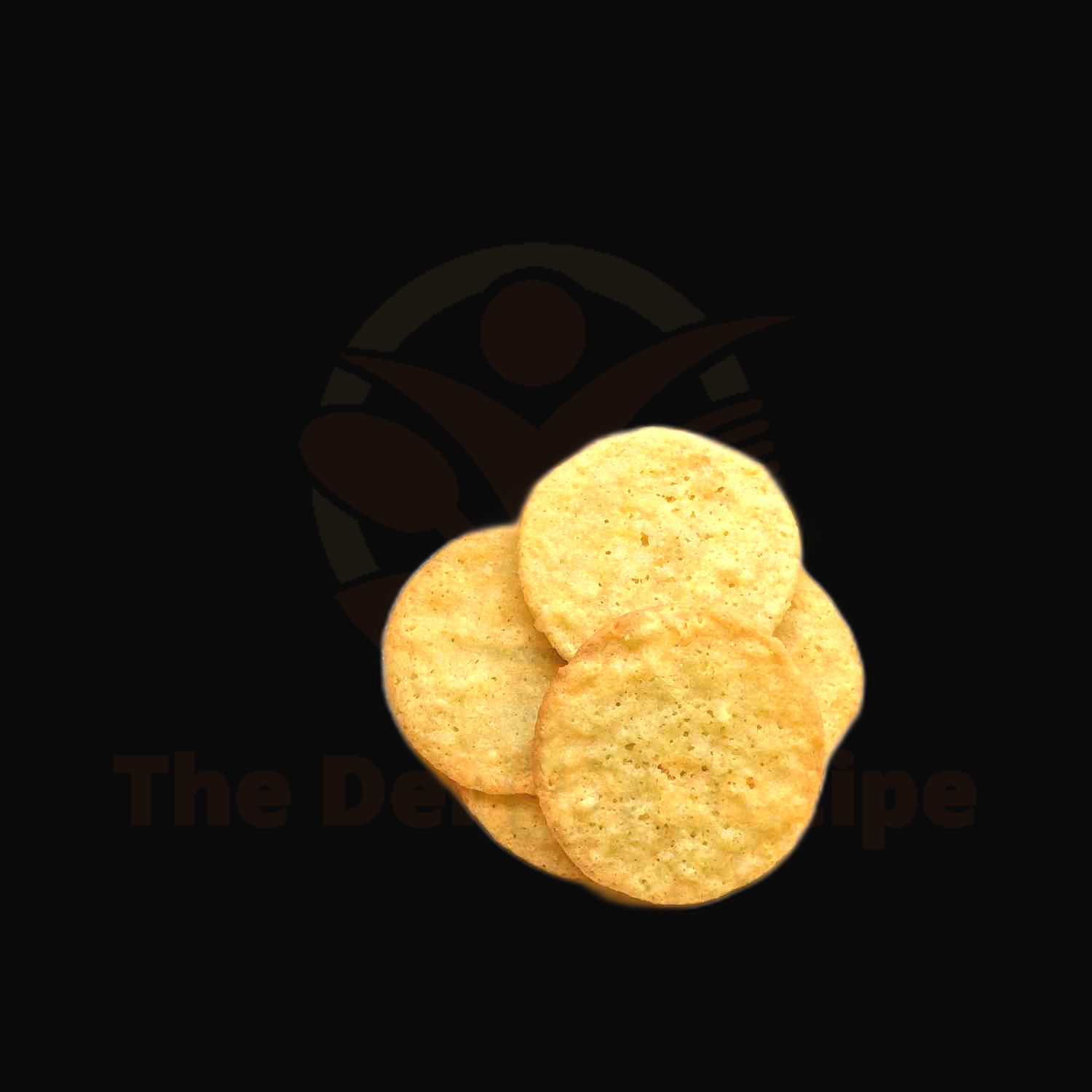 Ingredients
1 cup butter, softened
1 cup granulated sugar
2 eggs
2 tablespoons freshly squeezed lemon juice
2 tablespoons grated lemon zest
2 cups all-purpose flour
1 teaspoon baking powder
1/2 teaspoon baking soda
1/2 teaspoon salt
1 cup sweetened flaked coconut
Instructions
Preheat your oven to 350°F and prepare two baking sheets with parchment paper.
In a large bowl, cream together the butter and sugar until light and fluffy.
Beat in the eggs, one at a time, until fully incorporated.
Add the lemon juice and zest, and mix until blended.
In a separate bowl, sift together the flour, baking powder, baking soda, and salt.
Gradually add the flour mixture to the wet ingredients, beating until a thick and creamy dough forms.
Fold in the coconut.
Using a teaspoon, scoop out a heaping spoonful of dough and drop onto the prepared baking sheets.
Bake for 15-20 minutes, or until the edges are golden brown.
Let cool for about 5 minutes before transferring to a wire rack to cool completely.
Enjoy your delicious Lemon-Coconut Cookies!
Nutrition Facts
Calories: 447
Total Fat: 17.9g
Saturated Fat: 11.3g
Cholesterol: 76.3mg
Sodium: 442.6mg
Total Carbohydrate: 65.6g
Dietary Fiber: 1.8g
Sugars: 34.7g
Protein: 5.8g
What makes lemon-coconut cookies so special?
Lemon-coconut cookies are truly special. The combination of tart lemon and sweet coconut creates a flavor that is truly unique and delicious. The contrast between sharp citrus and smooth coconut is a perfect blend of sweet and tart that is sure to please any palette. Plus, the cookie itself is soft and chewy, making it a great treat for any occasion.
These cookies are also incredibly easy to make. Unlike other desserts that take a long time to prepare, lemon-coconut cookies can be ready to eat in only a few short steps. All you need to do is combine your favorite cookie ingredients with some fresh lemon zest and coconut flakes and you have a treat that will be sure to impress.
Finally, lemon-coconut cookies are unique because they can be served in a variety of ways. You can enjoy them on their own as a delicious snack, or you can dress them up with a scoop of ice cream or a drizzle of chocolate sauce. No matter how you choose to serve them, lemon-coconut cookies are sure to be a hit with your friends and family.
So, what makes lemon-coconut cookies so special? The unique combination of tart lemon and sweet coconut, the ease of preparation, and the versatility of the cookie make it a perfect treat for any occasion.
What are the best tips for baking the perfect lemon-coconut cookies?
Start with the best ingredients. High-quality butter, fresh lemon zest, and sweetened coconut flakes are key to creating the perfect lemon-coconut cookie.
Set your oven to the correct temperature. Too hot and your cookies will burn. Too cool and they won't cook evenly.
Measure the ingredients accurately. Use a kitchen scale for precision, and make sure to use uniform measuring cups and spoons.
Don't overmix the dough. Overmixing may result in dense, tough cookies.
Roll the dough into balls of uniform size. This will ensure that all your cookies bake at the same rate.
Bake on parchment paper. Parchment paper prevents sticking and makes for easier cleanup.
Avoid opening the oven too often. This can cause the cookies to spread too much or collapse.
Let the cookies cool completely before removing them from the baking sheet. This will help them keep their shape.
How easy are these lemon-coconut cookies to make?
Making lemon-coconut cookies could not be easier! All you need is a few simple pantry staples, a few minutes of prep time, and you'll be ready to pop a batch of these delicious treats into the oven.
The first step is to preheat your oven to 350°F. While your oven is preheating, you can start gathering your ingredients. This recipe calls for all-purpose flour, baking soda, salt, butter, white sugar, eggs, lemon zest, and shredded coconut.
Once you have all of your ingredients, it is time to start making your cookies. Begin by creaming together the butter, white sugar, and eggs until light and fluffy. Next, add the dry ingredients to the wet mixture and mix together until well-combined. Finally, stir in the lemon zest and coconut.
Now your cookie dough is ready to be spooned onto a baking sheet. Bake the cookies for 8-10 minutes until lightly golden. Once out of the oven, let the cookies cool for a few minutes and enjoy!
As you can see, lemon-coconut cookies are incredibly easy to make. With just a few ingredients and minimal prep time, you can have a delicious batch of homemade cookies in no time.
What variation of the recipe can i try to create a unique flavor?
Yes! There are so many delicious variations of this recipe you can try. To create a unique flavor, you can mix things up by adding different ingredients to the dough. For example, you could add some orange zest to add a citrusy kick, or use some almond extract to create a nutty flavor. You could also experiment with different types of nuts, like pecans or walnuts. Or, you could try adding some dried fruit, like cranberries for a tart flavor. If you're feeling adventurous, you can even throw in some spices, like cinnamon or cardamom.
What type of texture do lemon-coconut cookies have?
Lemon-coconut cookies have a soft, chewy texture that is absolutely delightful! The sweetness of the coconut pairs perfectly with the tartness of the lemon, resulting in a delicious balance that melts in your mouth. With every bite, you'll get a hint of crunch from the coconut flakes, adding a delightful contrast to the cookie's soft interior.
How can i decorate my lemon-coconut cookies to make them extra special?
If you're looking to make your lemon-coconut cookies extra special, there are lots of easy and creative ways to jazz them up! From adding a drizzle of icing to decorating them with brightly-colored sprinkles, there are plenty of ways to take your cookies to the next level. Here are some ideas to get you started.
Dress them up with icing. White, yellow, or even pink icing make great additions to lemon-coconut cookies. Get creative with different shapes and designs and use food coloring to add a pop of color.
Add a topping. Give your cookies a crunchy topping by sprinkling chopped nuts, shredded coconut, or mini chocolate chips on top. You can also mix and match toppings for a unique and tasty treat.
Make them zesty. If you want to add a bit of zest to your cookies, try adding a few drops of lemon extract to the dough before baking. This will give your cookies a light, citrusy flavor.
Decorate with sprinkles. Sprinkles are an easy and fun way to add a burst of color to your cookies. Pick a few bright and cheerful colors and get to work!
With these ideas, you can easily give your lemon-coconut cookies that extra special touch.
What is the best way to store lemon-coconut cookies to maintain their freshness?
The best way to store lemon-coconut cookies to maintain their freshness is to keep them in an airtight container. Whether you're storing them in your pantry or in the refrigerator, an airtight container ensures that no air can get in and dry out the cookies. This will help keep them soft and moist, and they'll taste as fresh as the day they were made. Plus, the airtight container will help protect the cookies from any other odors in your kitchen or refrigerator.
You can also add a layer of plastic wrap on top of the cookies before sealing the container to provide an extra barrier between the cookies and the air. Additionally, make sure the container is completely dry before adding the cookies, as any moisture can soften the cookies and shorten their shelf life.
When storing lemon-coconut cookies in the refrigerator, make sure to use an airtight container and place it on the middle shelf. This will help keep the cookies from absorbing any odd odors from the crisper drawers, and will help keep the cookies cool without freezing them.
If you need to store the cookies for a longer period of time, you can freeze them in an airtight container. This is a great way to keep the cookies fresh for up to six months. When you're ready to enjoy the cookies, let them thaw at room temperature before serving.