Deliciously Decadent Chocolate Fruit Tart Recipe
As a chocoholic, I have always been a fan of desserts that have a chocolate component. But recently, I discovered a truly decadent dessert that combines my love of chocolate with my favorite fruits – a Chocolate Fruit Tart. I was amazed by how the combination of the dark, rich chocolate and the sweet, juicy fruit made for a truly unique flavor. I'm sure you'll love it as much as I do!
Chocolate Fruit Tart Recipe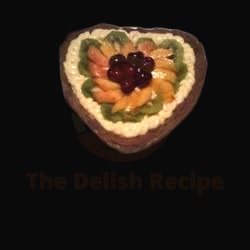 Ingredients
1 9-inch pre-made tart shell
1 ½ cups semi-sweet chocolate chips
1/2 cup heavy cream
1/2 cup confectioners' sugar
2 tablespoons butter
1 teaspoon vanilla extract
1/2 cup mixed fresh fruit of your choice (berries, mango, kiwi, etc.)
Instructions
Start by preheating your oven to 350°F.
Place the pre-made tart shell onto a baking sheet and bake for about 15 minutes, or until lightly golden brown.
While your tart shell is baking, begin to prepare the chocolate filling. Place the chocolate chips into a microwave-safe bowl and heat in 30-second intervals, stirring between each interval, until the chocolate is completely melted.
In a separate bowl, whisk together the heavy cream, confectioners' sugar, butter, and vanilla extract until blended.
Add the melted chocolate to the cream mixture and stir until completely combined.
Once the tart shell is done baking, pour the chocolate mixture into the tart shell and spread evenly.
Place in the refrigerator and allow to chill for at least 20 minutes, or until the chocolate is set.
Once the tart is set, arrange the fresh fruit of your choice, such as berries, mango, or kiwi, on top of the tart, making sure to evenly spread it out.
Enjoy your delicious Chocolate Fruit Tart!
Nutrition Facts
Calories: 489 kcal,
Fat: 31.2 g,
Carbohydrates: 48.3 g,
Protein: 6.3 g,
Sodium: 85 mg,
Fiber: 3.2 g,
Sugars: 25.2 g
What is so special about this chocolate fruit tart?
This chocolate fruit tart is truly something special! The crunchy tart shell is made with a delicious blend of butter, sugar and cocoa powder. Then the tart is filled with a decadent chocolate ganache and topped with fresh seasonal fruits. Every bite is a perfect combination of sweetness and indulgence. The smooth and creamy chocolate ganache is balanced out by the tartness of the seasonal fruits, creating a unique and irresistible flavor. Plus, the presentation of this tart is just stunning – it's sure to be the highlight of any special occasion.
What type of occasion is this chocolate fruit tart suitable for?
This chocolate fruit tart is the perfect addition to any special occasion! With its decadent chocolate crust and colorful topping of fresh fruit, this tart is sure to be the highlight of any gathering. Whether you're hosting a birthday party, a bridal shower, or a holiday celebration, this tart is sure to impress your guests and add an extra special touch to your event.
How long does this chocolate fruit tart take to make?
This delicious chocolate fruit tart is a breeze to make and takes less than an hour! Here's what you'll need to get started:
Ingredients:
/2 cup all-purpose flour
tablespoons cocoa powder
/4 teaspoon salt
/2 cup butter, softened
/4 cup granulated sugar
egg
tablespoons cold water
cups fresh or frozen fruit of your choice
tablespoons apricot or peach jam
Instructions:
Preheat your oven to 350 degrees F. Grease a 9-inch tart pan.
In a medium bowl, whisk together the flour, cocoa powder, and salt.
In a separate bowl, using a hand mixer or stand mixer, cream together the butter and sugar until light and fluffy, about 2 minutes. Add in the egg, continuing to beat until well combined.
Slowly add the dry ingredients to the wet ingredients, mixing until all ingredients are combined.
Add the cold water and mix until a dough forms.
Press the dough into the greased tart pan.
Arrange the fruit of your choice on top of the dough.
Bake for 20-25 minutes, or until the tart is golden brown.
Remove from oven and spread the apricot or peach jam over the top.
0. Let cool before serving.
What type of ingredients are needed to make this chocolate fruit tart?
Making a delicious chocolate fruit tart is easy and only requires a few ingredients! You'll need a graham cracker or shortbread crust, semi-sweet or dark chocolate chips, heavy cream, butter, and your favorite fruits.
The graham cracker or shortbread crust will form the base of your tart. Simply combine the crumbs with butter and press into a tart pan. Bake for about 10 minutes and let cool.
For the chocolate layer, you'll need semi-sweet or dark chocolate chips and heavy cream. Place the chocolate chips in a bowl and pour the cream over them. Stir until the chocolate is fully melted and combined. Pour the mixture into the pre-baked crust and let cool.
Finally, the best part of the tart – the fruit! You can use any of your favorite fruits, such as strawberries, raspberries, blueberries, or chopped apples. Arrange the fruits on top of the cooled chocolate layer and serve.
Making a homemade chocolate fruit tart is a fun and creative way to indulge your sweet tooth.
How can the presentation of this chocolate fruit tart be enhanced?
Enhancing the presentation of a chocolate fruit tart can be done in a variety of ways. One way is to start by making sure the tart looks as delicious as it tastes! Adding a sprinkle of cocoa powder, a drizzle of dark chocolate, or some colorful fruit slices to the top of the tart can make it look elegant and enticing. A few fresh mint leaves or a dusting of powdered sugar can also add a classic touch. Additionally, try using an interesting plate or platter as the foundation for the tart, such as a wooden board for a rustic look or a marble tray for a chic presentation.
In the end, no matter what presentation you choose, the most important thing is to make sure your tart looks and tastes amazing.