Summer-Perfect Watermelon Frose: An Irresistible Refreshing Delight!
Hey everyone!
I am so excited to share my favorite summertime drink recipe with you all today – Watermelon Frose! This slushy, icy, and refreshing concoction is a guaranteed crowd-pleaser – especially in the hot summer months! I discovered this recipe a few years ago and it has become a much-loved staple in my household. It's a great way to cool down and relax with friends and family while still enjoying a delicious and unique beverage. So, get your blenders ready and let's get started!
Watermelon Frose Recipe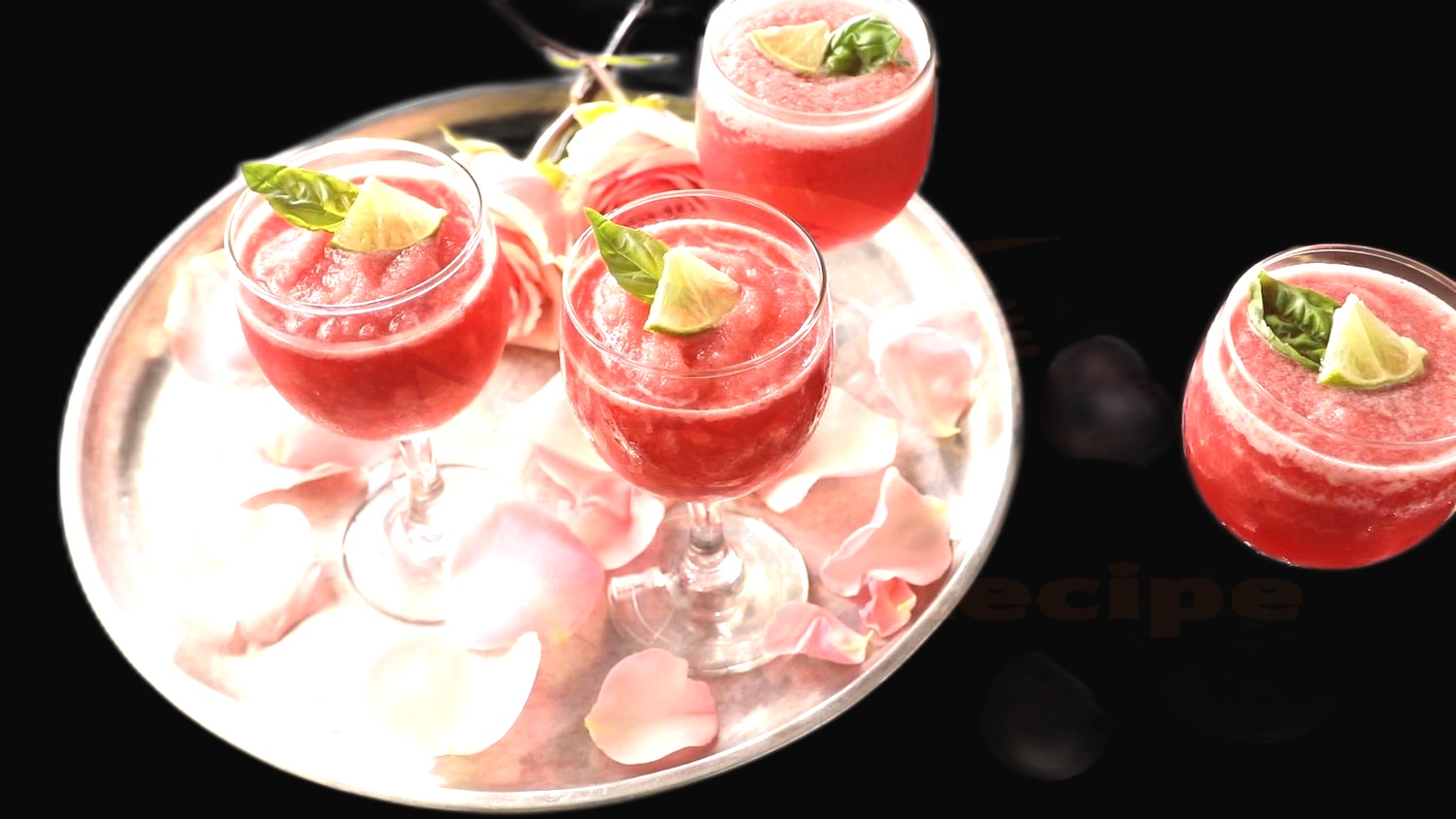 Ingredients
2 cups cubed watermelon
2 ounces vodka
2 ounces elderflower liqueur
1 ounce freshly squeezed lime juice
2 tablespoons simple syrup
1 cup ice cubes
Edible flowers, for garnish (optional)
Instructions
Gather up all your ingredients: 2 cups of cubed watermelon, 2 ounces of vodka, 2 ounces of elderflower liqueur, 1 ounce of freshly squeezed lime juice, 2 tablespoons of simple syrup, and 1 cup of ice cubes (optional edible flowers for garnish).
In a blender, mix together the cubed watermelon, vodka, elderflower liqueur, lime juice, and simple syrup until blended together.
Add in the ice cubes and blend until the mixture is a slushy consistency.
Pour your watermelon frose into glasses and garnish with edible flowers, if desired.
Enjoy your refreshing and delicious Watermelon Frose in just 10 minutes!
Nutrition Facts
Calories: 290
Fat: 0g
Carbohydrates: 27g
Protein: 2g
Sugar: 22g
Sodium: 1mg
Cholesterol: 0mg
What is frose and why is it the perfect summer drink?
Frose (or frozen rose) is the perfect summer drink for those looking to beat the heat! This refreshing and slightly sweet beverage combines the crispness of a rosé wine with the sweetness of watermelon and other fruits. It's the perfect balance of tart and sweet, and is sure to be a hit with your friends and family. Plus, it's so easy to make! All you need is a bottle of rosé, some frozen fruit, and a blender. Simply blend it all together and you have a delicious and refreshing frose in minutes! With its fruity flavor and light body, frose is a great way to beat the summer heat.
What other flavors can be used when making frose?
When it comes to making Frose, the possibilities are endless! There are so many flavors you can experiment with and create unique and delicious drinks. Aside from watermelon, some other popular flavors to use when making Frose are peach, strawberry, raspberry, and mango. You can also mix and match several of these flavors together for an even more delicious drink. Additionally, for those looking for a more unique flavor profile, consider adding some spices such as cardamom, nutmeg, or allspice.
How to make the perfect watermelon frose?
Start by gathering the ingredients: watermelon, white wine, sugar, and lime juice.
Slice up the watermelon and place in a blender, then blend until smooth.
Strain the watermelon juice into a large bowl and discard the solids.
Add the white wine, sugar, and lime juice to the watermelon juice and stir until all ingredients are evenly distributed.
Pour the mixture into a shallow baking dish and freeze overnight.
Once the mixture is completely frozen, use a fork to scrape it into a slushy consistency.
Transfer the frose to a serving glass and garnish with a wedge of watermelon, a sprig of mint, and a lime.
How to make a large batch of frose for a summer gathering?
Start by gathering your supplies. You'll need a bottle of dry rosé, watermelon, lime juice, and simple syrup.
Cut the watermelon into cubes and blend in a blender or food processor until it's smooth.
In a large pitcher mix together the rosé, lime juice, and simple syrup.
Add the watermelon puree to the pitcher and stir well.
Refrigerate the frose for at least two hours before serving.
When ready to serve, pour into glasses over ice and garnish with a lime wedge.
What makes watermelon frose stand out among other summer drinks?
Watermelon Frose stands out among other summer drinks for its unique combination of sweet, juicy watermelon flavor with a light and refreshing frozen rosé. Not only does this unique flavor make it the perfect summer drink for a hot day, but it's also incredibly easy to make and can be customized to any taste. With its unique flavor and versatility, Watermelon Frose is quickly becoming one of the most popular summer drinks around.