Heavenly Vanilla Cupcakes – A Sweet Treat For All!
I have been baking cupcakes for years, but nothing has ever compared to my homemade Vanilla Cupcakes! They are moist and fluffy, with a delicate vanilla flavor that can't be beaten. To top it all off, they have a delicious buttercream frosting that takes them over the top. I'm thrilled to share my recipe with you, so that you can experience the same deliciousness I do every time I make this treat!
Vanilla Cupcakes Recipe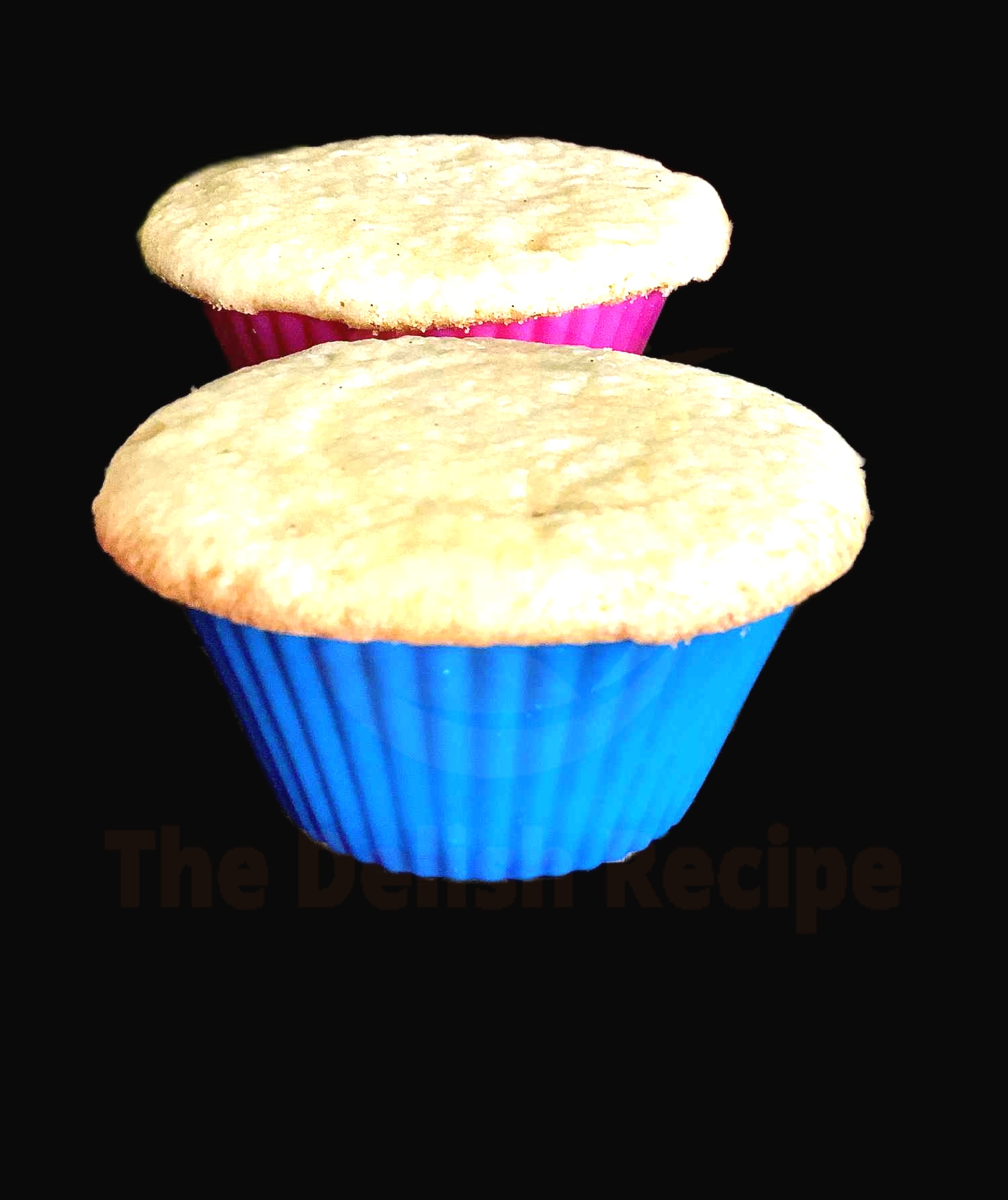 Ingredients
2 cups all-purpose flour
1 teaspoon baking powder
½ teaspoon baking soda
¼ teaspoon salt
½ cup butter, softened
1 cup granulated sugar
2 large eggs
1 teaspoon vanilla extract
½ cup milk
¼ cup plain yogurt
Instructions
Preheat your oven to 350 degrees F.
In a medium-sized bowl, mix together the 2 cups of all-purpose flour, 1 teaspoon of baking powder, ½ teaspoon of baking soda, and ¼ teaspoon of salt. Use a whisk to combine the ingredients and set the bowl aside.
In a separate large bowl, use a mixer to beat the ½ cup butter until it is light and fluffy. Then add the 1 cup of granulated sugar and mix until combined.
Add the 2 large eggs to the butter and sugar mixture and beat until combined.
Add 1 teaspoon of vanilla extract, ½ cup of milk, and ¼ cup of plain yogurt to the mixture and beat until combined.
Slowly add the dry ingredients to the wet ingredients and mix until combined.
Grease a cupcake pan with butter or non-stick cooking spray, then spoon the batter into each cupcake section.
Place the cupcakes in the oven and bake for 20-25 minutes.
Let the cupcakes cool for 5 minutes before removing them from the pan.
Enjoy your delicious and homemade vanilla cupcakes!
Nutrition Facts
Calories: 520
Total Fat: 21g
Saturated Fat: 13g
Trans Fat: 0g
Cholesterol: 115mg
Sodium: 356mg
Total Carbohydrates: 73g
Dietary Fiber: 1g
Sugars: 41g
Protein: 6g
What makes a vanilla cupcake the perfect treat?
Vanilla cupcakes are the perfect treat for any occasion! Whether you're looking for an easy dessert to whip up for a party or just wanting to indulge in a sweet treat, they always hit the spot. What makes them so special? Let's take a closer look.
First, vanilla cupcakes are incredibly versatile. You can dress them up with frosting, sprinkles, and other decorations, or keep it simple with just a dollop of whipped cream. They can be made with a variety of flavors, such as chocolate, lemon, and even pumpkin. No matter what kind of cupcake you're in the mood for, you can find a recipe to suit your needs.
Another great thing about vanilla cupcakes is that they're relatively quick and easy to make. All you need is some basic baking ingredients and a few minutes of your time. Plus, you don't need any fancy kitchen tools or equipment. With just a few ingredients and a little bit of time, you can whip up a delicious batch of cupcakes.
Finally, vanilla cupcakes are always a crowd pleaser. Everyone loves the classic taste of a vanilla cupcake, and it's a great way to bring a smile to someone's face. Whether you're baking for a special occasion or just a casual get-together, vanilla cupcakes are sure to be a hit.
All in all, vanilla cupcakes are the perfect treat for any occasion. They're versatile, easy to make, and always a crowd pleaser.
What flavor variations can be used to spice up a classic vanilla cupcake?
There are endless possibilities when it comes to spicing up a classic vanilla cupcake! From adding different types of fruits to incorporating interesting spices, your cupcake can go from plain to popping with flavor in no time. Here are some of our favorite ways to add a twist to a classic vanilla cupcake:
Chocolate Chip and Coconut: For a tropical twist on a vanilla cupcake, mix in some chocolate chips and coconut flakes. The sweet and crunchy texture of the chips and flakes will give your cupcake an extra layer of texture and flavor.
Caramel and Sea Salt: Caramel and sea salt are a classic combination, and they pair perfectly with a vanilla cupcake. The sweet and salty flavors will add a nice balance to the cupcake without overwhelming it.
Lemon and Poppyseed: A zesty twist on a classic vanilla cupcake, lemon and poppyseed are a great combination. The tartness of the lemon and the crunch of the poppyseeds will give your cupcake a refreshing flavor.
Maple and Walnut: For a more traditional flavor profile, try adding some maple syrup and walnuts to your vanilla cupcake. The sweetness of the syrup and the nutty flavor of the walnuts will give your cupcake a cozy taste.
Whether you're looking for something sweet, savory, or just a little bit different, there are lots of ways to spice up a classic vanilla cupcake.
What are the benefits of baking your own vanilla cupcakes?
Baking your own vanilla cupcakes can be an incredibly rewarding experience. Not only will you be able to create a delicious treat with your own two hands, but you'll also get to enjoy the benefits of having a tasty snack that you know is made with quality ingredients.
With homemade cupcakes, you have the freedom to choose the type of ingredients you use, ensuring you'll be able to create a cupcake that's perfect for your taste. You can also tailor the flavor and texture to your preference, so you can make a cupcake that's truly unique.
Baking your own cupcakes also ensures freshness. Not only will they taste better than store-bought cupcakes, but you'll also have the peace of mind knowing that your cupcake was prepared with the freshest ingredients.
Additionally, baking your own cupcakes can be a great way to save money. Since you'll be using fewer ingredients, you won't have to spend as much money on supplies. Plus, you'll be able to portion the cupcakes however you'd like, so you won't be stuck with buying a full box of store-bought cupcakes.
Finally, baking your own cupcakes can be a fun, creative outlet. You can take your favorite recipes and add a twist of your own, or you can be inspired to come up with something entirely new.
How can you make your own vanilla cupcakes from scratch?
Making your own vanilla cupcakes from scratch is so easy and fun! With just a handful of basic ingredients and some simple steps, you can have delicious, homemade cupcakes in no time. Here's what you need to do:
First, gather the ingredients for your cupcakes – all-purpose flour, baking powder, baking soda, butter, granulated sugar, eggs, vanilla extract, and milk. Preheat your oven to 350 degrees and line your cupcake pan with paper liners.
In a large bowl, combine the flour, baking powder, and baking soda. In a separate bowl, cream the butter and sugar until light and fluffy. Then, add the eggs one at a time and beat in the vanilla extract until everything is well-combined.
Next, alternate adding the dry ingredients and the milk to the butter mixture, beginning and ending with the dry ingredients. Once everything is blended together, fill each cupcake liner about two-thirds of the way full and bake for 20 minutes or until a toothpick comes out clean.
When the cupcakes are finished baking, let them cool before frosting. For a simple vanilla frosting, you'll need powdered sugar, milk, butter, and vanilla extract. Cream the butter and sugar together, and then add the milk and vanilla extract. Mix until everything is combined and the frosting is light and fluffy.
That's it! Enjoy your homemade vanilla cupcakes with friends and family.
What unique decorations can be added to make your vanilla cupcakes stand out?
When it comes to making your vanilla cupcakes stand out, there are plenty of unique decorations you can add. From glittery frosting to colorful sprinkles, the possibilities are endless! Here are five eye-catching ways to gussy up your cupcakes and make them stand out from the crowd.
Start with a stunning frosting. For a traditional look, top your cupcakes with a dollop of fluffy white frosting. But if you want to add a bit of sparkle, try drizzling on some shimmery gold or silver glittery frosting.
Add a sprinkle of sprinkles. For a pop of color, top your cupcakes with a generous sprinkle of festive sprinkles. Choose from a range of colors to match your theme or to brighten up a classic vanilla cupcake.
Decorate with edible flowers. Edible flowers add an elegant touch to any cupcake. Choose from a variety of edible flowers, such as pansies, roses, or violets, to adorn your vanilla cupcakes.
Go wild with fun candies. If you're feeling adventurous, try adding fun candies to your cupcakes. From jellybeans to gummy worms, there are tons of ways to get creative with your cupcakes.
Make a statement with fondant. If you're a fan of fondant, this is the perfect way to add a unique touch to your cupcakes. From cute animals to intricate designs, fondant can be used to create unique decorations for your cupcakes.
With these five ideas, you'll be sure to make your vanilla cupcakes stand out. Whether you go for a traditional look or something more outrageous, these decorations will be sure to wow your friends and family.
What are some creative ways to serve your delicious vanilla cupcakes?
There are plenty of creative and delicious ways to serve up your homemade vanilla cupcakes. Whether you're looking for something fancy and elaborate or something simple and quick, there's an option to fit any occasion. Here are some ideas to get you started!
Give your cupcakes a flavor twist! Instead of just plain vanilla cupcakes, why not try whipping up a batch of chocolate-strawberry vanilla cupcakes? Simply add some melted chocolate and a handful of fresh or frozen strawberries to your batter before baking.
Add a unique topping to your cupcakes for some extra flair. Sprinkle on some decorative sugar, mini chocolate chips, or even some chopped nuts. You could also try adding a dollop of frosting or a sprinkle of edible glitter.
Get creative with your cupcakes' presentation. Serve them in a cupcake tree, a cupcake stand, or even on a platter. You can also try arranging them in individual cupcake wrappers or paper baking cups.
Get the kids involved by having them help you decorate your cupcakes. Let them use their imaginations to add fun shapes and colorful designs to the top of each cupcake.
No matter how you decide to serve your delicious vanilla cupcakes, your guests are sure to be impressed. With a bit of creativity and some imagination, you can turn an ordinary dessert into a mouthwatering treat.