A Slice Of Heaven: Vanilla Cake
I will never forget the first time I tried a vanilla cake. The smell of the freshly baked cake filled my kitchen with an incredible aroma, and the sight of the golden, perfectly baked cake was amazing. I eagerly cut into it, and took a bite – the delicate sweetness and subtle flavor of the vanilla was astonishing. From that moment, it has been my favorite cake, and I'm excited to share my own recipe for it.
Vanilla Cake Recipe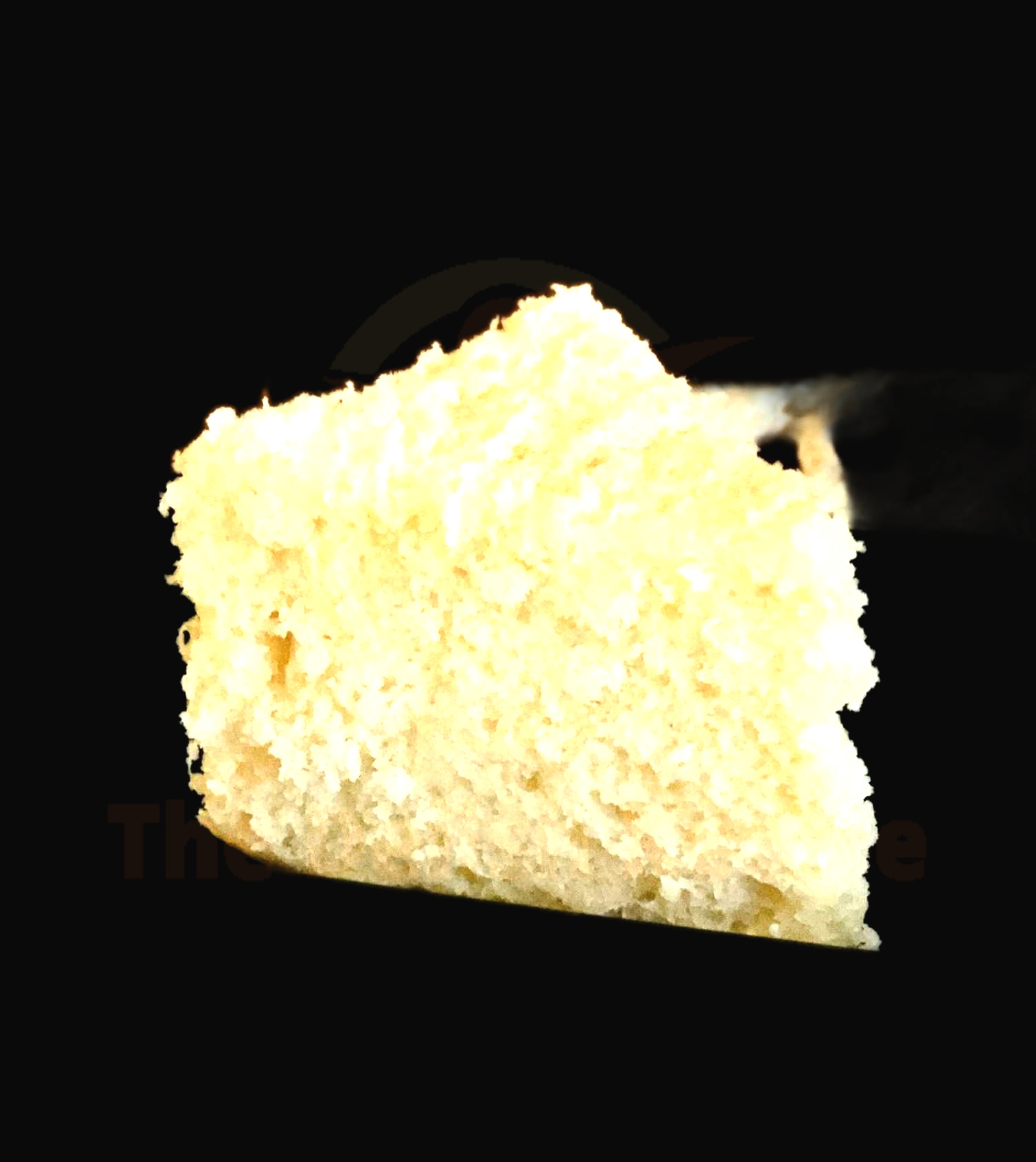 Ingredients
2 ½ cups all-purpose flour
1 teaspoon baking powder
1 teaspoon baking soda
¾ teaspoon salt
½ cup unsalted butter, at room temperature
1 ½ cups granulated sugar
3 eggs, at room temperature
2 teaspoons pure vanilla extract
1 cup buttermilk, at room temperature
1/3 cup vegetable oil
Instructions
Preheat your oven to 350 degrees Fahrenheit and grease a 9×13 inch baking pan with butter.
In a medium bowl, sift together the flour, baking powder, baking soda, and salt.
In a separate large bowl, cream together the butter and sugar until light and fluffy.
Beat in the eggs, one at a time, until they are fully incorporated.
Mix in the vanilla extract, buttermilk, and vegetable oil until all ingredients are combined.
Slowly add the dry ingredients to the wet ingredients and mix until just combined.
Pour the batter into the prepared baking pan and spread it evenly.
Bake the cake for 30-35 minutes or until a toothpick inserted into the center comes out clean.
Allow the cake to cool in the pan for 15 minutes before turning it out onto a cooling rack.
Enjoy your delicious Vanilla Cake!
Nutrition Facts
Calories: 574
Fat: 24g
Carbohydrates: 80g
Protein: 7g
Sodium: 437mg
Sugar: 39g
What are the different types of vanilla cake?
When it comes to vanilla cake, the possibilities are endless! From fluffy, moist layer cakes to cupcakes with a crunchy sugar crust, there are many different types of vanilla cake to choose from. Whether you're looking for something traditional or a modern twist, here are some of the most popular types of vanilla cake:
Vanilla Sponge Cake: Light and airy with a buttery texture, this type of vanilla cake is perfect for special occasions when you want to show off your baking prowess.
Vanilla Pound Cake: This classic type of vanilla cake is dense and rich, with a velvety texture. It's often served as an after-dinner dessert or as a snack with coffee.
Vanilla Sheet Cake: A large, flat cake made with an elastic batter, this type of vanilla cake is often decorated with frosting, sprinkles, and other delicious toppings.
Vanilla Cupcakes: These cute cakes are a popular dessert for children's birthday parties, showers, and other celebrations. They come in all sorts of flavors, but vanilla cupcakes are always a hit!
Vanilla Angel Food Cake: Light and fluffy, this type of cake is made with egg whites, flour, and sugar. It's usually topped with fresh fruit or a simple glaze.
Whether you're looking for something special to serve at a dinner party or just want to satisfy your sweet tooth, vanilla cake is always a great choice.
What are some tips and tricks for making the perfect vanilla cake?
Start with the basics: Use quality ingredients like pure vanilla extract, unsalted butter, and fresh eggs.
Preheat your oven and use a non-stick pan to bake the cake. Grease the sides of the pan and line the bottom with parchment paper for easy removal.
Sift the dry ingredients together and mix until combined. Be sure to mix the wet ingredients separately before slowly adding them to the dry mixture.
Do not overmix your batter. You want to create a light and fluffy texture.
Bake the cake for the recommended amount of time. Check with a toothpick to ensure the cake is cooked through.
Allow the cake to cool completely before frosting. This will ensure that the cake remains moist.
Use a buttercream or cream cheese frosting to top the cake.
Decorate the cake with fresh fruit, nuts, or sprinkles.
By following these simple tips and tricks, you can make a delicious and moist vanilla cake that will be the highlight of any gathering.
What are some of the health benefits of eating a vanilla cake?
Vanilla cake is packed with numerous health benefits! It is loaded with nutrients, antioxidants, and other beneficial compounds.
Eating a vanilla cake can help boost your energy levels, as it contains complex carbohydrates and a good source of dietary fiber.
Vanilla cake is a great source of antioxidants, which can help protect against diseases and keep your body healthy.
It is also a good source of essential vitamins and minerals, such as calcium, magnesium, phosphorus, potassium, and vitamin C.
Eating a vanilla cake can help improve your digestion, as it contains prebiotics, which can help nourish the beneficial bacteria in your gut.
Additionally, vanilla cake is rich in monounsaturated fats, which can help reduce bad cholesterol levels and increase good cholesterol levels.
Eating a vanilla cake can also be beneficial for your skin, as it can help protect against skin damage caused by free radicals.
Lastly, eating a vanilla cake can help boost your mood, as it contains natural serotonin, which can help reduce stress and improve your overall well-being.
What makes a good vanilla cake?
What makes a good vanilla cake? The answer is simple: the perfect combination of ingredients and technique! The key to a delicious vanilla cake is using the highest quality ingredients, like pure vanilla extract and real butter. For technique, make sure to mix the batter thoroughly and bake it at the right temperature and for the right amount of time – you don't want a soggy or dry cake! Finally, don't forget to whip up a delicious buttercream frosting to top it off.
What are some of the most popular recipes for vanilla cake?
When it comes to delicious cakes, vanilla is always a good choice – and there are plenty of amazing recipes out there to make the perfect vanilla cake! From classic vanilla cakes to more creative takes, here are some of the most popular recipes for vanilla cake.
One of the most popular recipes is the classic vanilla cake. This old-fashioned recipe is easy to make and full of flavor. It starts with a traditional vanilla cake batter that's mixed with butter, sugar, and eggs. The batter is then poured into two 8-inch round pans and baked until golden brown. The finished cake can be topped with your choice of frosting and decorations.
Another classic recipe is the vanilla chiffon cake. This light and fluffy cake is made with a special blend of egg whites, sugar, and oil. Once the cake has been baked, it is covered with a thin layer of cream cheese frosting. This cake is perfect for special occasions and can be decorated with a variety of fruits and nuts.
If you're looking for a more creative take on vanilla cake, why not try the vanilla-filled bundt cake? This recipe starts with a traditional bundt cake batter that's made with butter, sugar, and eggs. The batter is then poured into a greased bundt pan and baked. Once the cake has cooled, it is filled with a creamy vanilla-flavored pudding. The cake is then topped with a delicious buttercream frosting and decorated with colorful sprinkles.
No matter which recipe you choose, vanilla cake is sure to be a hit at any gathering.
What are some creative ways to decorate a vanilla cake?
If you want to dress up a plain vanilla cake, you don't have to be a professional pastry chef to create something special. With just a few simple ingredients, you can make a unique and delicious cake that will wow your guests. Here are some creative ideas to make your vanilla cake stand out:
Use colorful and flavorful frostings. Whether you go for a classic buttercream or a vegan-friendly cream cheese frosting, you can make it extra interesting by mixing in different fruit purees, extracts, or even liqueur. Add some color with food dye or natural dyes like beet powder and turmeric.
Top it off with edible decorations. Sprinkle on some crushed nuts or colorful candies, or make your own decorations with fondant or marzipan. You can even make flowers, butterflies, and other shapes to give your cake a unique and impressive look.
Fill the layers. Filling your cake gives it a more interesting texture and flavor. You can use jams and preserves, pastry cream, mousse, or anything else you can dream up.
Use infusions. Infusing the cake batter with flavor is a great way to add depth and complexity to your vanilla cake. Try adding different extracts, liqueurs, and even tea.
Experiment with flavor combinations. Create something new by pairing your vanilla cake with different flavors, like chocolate, coffee, berries, citrus, or spices.
With a little bit of creativity and imagination, you can turn an ordinary vanilla cake into an extraordinary culinary creation. Give these ideas a try and you'll be sure to impress your guests with something truly special.