Deliciously Moist Ricotta-Blueberry Muffins
I'm a sucker for a good muffin, and these Ricotta-Blueberry Muffins are hands-down the best I've ever had! I was skeptical at first, since the recipe combines ricotta cheese with the classic blueberry muffin, but I'm so glad I tried it. The ricotta adds a creamy texture and slight tang that perfectly complements the sweet blueberries. The muffins are moist, melt-in-your-mouth delicious, and they're super simple to make. Trust me, these will be a hit at your next gathering.
Ricotta-Blueberry Muffins Recipe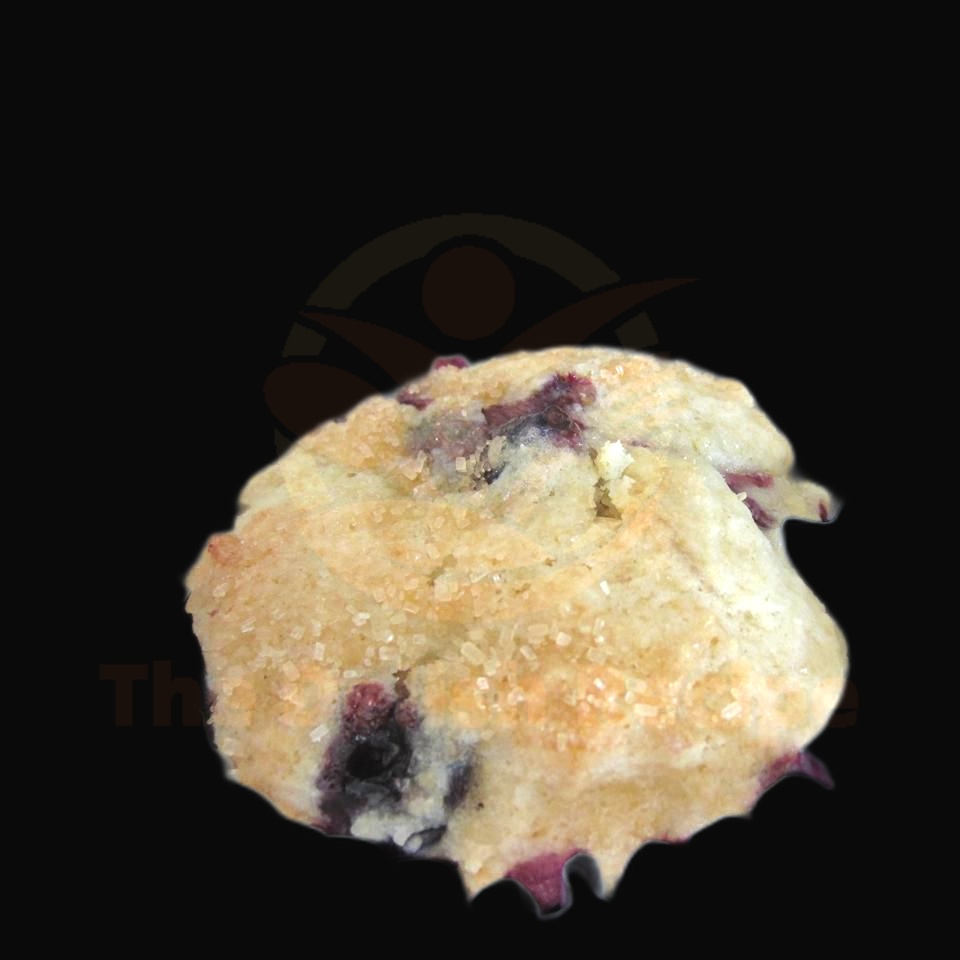 Ingredients
2 eggs
1/4 cup vegetable oil
1/4 cup honey
1 teaspoon vanilla extract
1 1/2 cups all-purpose flour
1/2 teaspoon baking powder
1/4 teaspoon baking soda
1/4 teaspoon salt
1/2 cup ricotta cheese
1/2 cup fresh blueberries
Instructions
Preheat your oven to 350 degrees Fahrenheit.
In a medium-sized bowl, whisk together the eggs, vegetable oil, honey and vanilla extract.
In a separate large bowl, combine the all-purpose flour, baking powder, baking soda and salt.
Pour the egg mixture from the medium-sized bowl into the large bowl with the dry ingredients.
Stir until everything is well combined.
Fold in the ricotta cheese and blueberries.
Grease a 12 cup muffin tin with some butter or cooking spray.
Fill each cup of the muffin tin with the muffin batter.
Place in the oven and bake for 20-25 minutes.
To check if the muffins are done, insert a toothpick into the center of one of the muffins. If it comes out clean, the muffins are done!
Allow the muffins to cool for 5 minutes before serving.
Enjoy your delicious Ricotta-Blueberry Muffins!
Nutrition Facts
Calories: 270 kcal
Total Fat: 9 g
Saturated Fat: 2 g
Trans Fat: 0 g
Cholesterol: 45 mg
Sodium: 270 mg
Total Carbohydrates: 37 g
Dietary Fiber: 1 g
Sugars: 11 g
Protein: 6 g
What makes ricotta-blueberry muffins so special?
Ricotta-blueberry muffins are special because they're a delicious combination of sweet and savory flavors. The ricotta cheese adds a creamy texture and subtle tanginess, while the blueberries provide a burst of sweetness that complements the ricotta perfectly. Plus, the ricotta adds a moistness that you can't get with other muffin recipes. The result is a rich and flavorful muffin that is perfect for breakfast, snack time, or dessert.
How can you make sure your ricotta-blueberry muffins turn out perfectly every time?
Making sure that your ricotta-blueberry muffins turn out perfectly every time is easy, and you can do it with just a few simple steps! Here are some tips and tricks to ensure that your muffins come out perfect every time:
Start with preheating your oven to the right temperature before you get started. This is important, as baking at the wrong temperature can lead to muffins that are either under- or over-cooked.
Use the freshest ingredients you can find. This will ensure that your muffins have the best flavor and texture.
Measure the ingredients carefully. Too much or too little of an ingredient can have a big impact on the texture and taste of the muffins.
Use high-quality ricotta cheese. Ricotta is the star of these muffins, so it's important to use the best quality you can find.
Don't forget to add the blueberries! The burst of flavor from the berries will make your muffins even more delicious.
Bake the muffins until they're golden brown. This will ensure that they're cooked through, but not over-baked.
With these tips in mind, you can be sure that your ricotta-blueberry muffins will come out perfectly every time. All it takes is a few simple steps to make sure that your muffins turn out just right.
What kind of ricotta is best to use for ricotta-blueberry muffins?
When it comes to making ricotta-blueberry muffins, the best type of ricotta to use is full fat. The full fat ricotta will give your muffins a creamy texture and add a nice, mild flavour that won't overpower the taste of the blueberries.
In addition to full fat ricotta, you can also use low fat ricotta in your recipe. Low fat ricotta will still give your muffins a creamy texture but won't add as much flavour as full fat. If you're looking for a lighter option, low fat ricotta is the way to go.
If you're feeling adventurous, try using sheep's milk ricotta. Sheep's milk ricotta is slightly more expensive than other varieties, but it adds a unique, nutty flavour to your muffins.
No matter what type of ricotta you choose, make sure it is fresh and of good quality. Avoid using ricotta that has been sitting in your fridge for too long, as it won't give your muffins the same creamy texture and flavour.
What are some creative ways to enjoy ricotta-blueberry muffins?
One of the best things about ricotta-blueberry muffins is that there are so many creative ways to enjoy them! Here are some ideas to get you started:
Top a toasted ricotta-blueberry muffin with a dollop of cream cheese and a drizzle of honey for a delicious, easy breakfast.
Make mini ricotta-blueberry muffins and serve them as an afternoon snack with a hot cup of tea.
Transform a ricotta-blueberry muffin into a decadent dessert by serving it warm with a scoop of ice cream and some chocolate sauce.
Turn a ricotta-blueberry muffin into a savory appetizer by topping it with a layer of melted cheese, some bacon, and a sprig of fresh herbs.
Get creative and make a ricotta-blueberry muffin sandwich with your favorite fillings.
No matter how you choose to enjoy ricotta-blueberry muffins, they're sure to be a hit! Get baking and have some fun experimenting with different recipes and flavors.
What are other variations of ricotta-blueberry muffins that you can try?
There are so many variations of ricotta-blueberry muffins that you can try! To make your ricotta-blueberry muffins even more delicious, try adding some chocolate chips, almonds, or even coconut flakes. You could also try adding some spices like cinnamon or nutmeg to give your muffins a unique flavor. If you're feeling adventurous, you can add fresh lemon zest or even a bit of lemon juice for a zesty kick. You can also swap out the blueberries for other berries like strawberries or raspberries for a delicious twist.