Delicious Pavlova Recipe – Perfectly Sweet And Fluffy
I remember the first time I tried Pavlova. I had heard of it before, but never thought I'd be able to prepare it myself. It sounded so fancy and complicated! But then I discovered this recipe, and it was surprisingly easy and fun to make. The result was a light and airy meringue topped with fresh fruit and cream that absolutely delighted my taste buds. If you're looking for an impressive dessert that won't take up too much of your time, Pavlova is the perfect choice.
Pavlova Recipe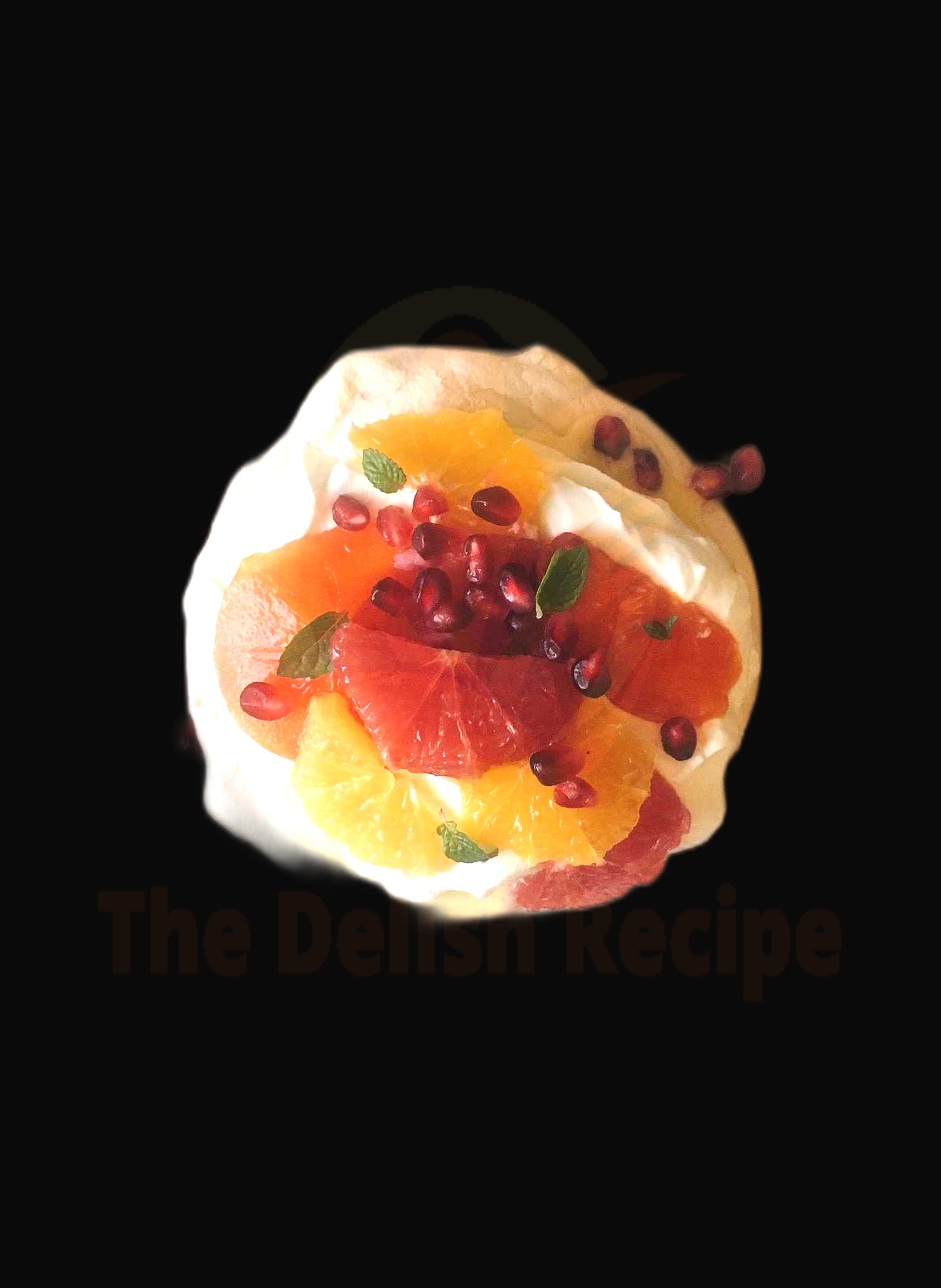 Ingredients
4 large egg whites
1/4 teaspoon cream of tartar
1 cup granulated sugar
1 teaspoon vanilla extract
1/2 teaspoon white vinegar
3 tablespoons cornstarch
1/2 teaspoon ground cinnamon
1/2 teaspoon sea salt
Instructions
Preheat your oven to 350°F and line a baking sheet with parchment paper.
In a large bowl, whisk together the egg whites and cream of tartar until the mixture is foamy.
Slowly add the sugar, one tablespoon at a time, while continuing to whisk until the mixture is glossy and stiff peaks form.
Add the vanilla extract, white vinegar, cornstarch, ground cinnamon, and sea salt. Whisk until all ingredients are combined.
Using a rubber spatula, spread the meringue onto the prepared baking sheet.
Bake for 30 minutes, then turn the oven off and let the pavlova cool in the oven for an additional 30 minutes.
Enjoy your delicious, homemade Pavlova!
Nutrition Facts
Calories: 412 kcal
Carbohydrates: 61 g
Protein: 4 g
Fat: 16 g
Saturated Fat: 10 g
Cholesterol: 0 mg
Sodium: 495 mg
Potassium: 11 mg
Fiber: 0 g
Sugar: 50 g
Vitamin A: 0.2 %
Vitamin C: 0.1 %
Calcium: 2.6 %
Iron: 1.3 %
What is pavlova?
Pavlova is a light and fluffy dessert that hails from Australia and New Zealand. It's made from a meringue base that's baked until it's crisp on the outside and marshmallow-like on the inside. It's then topped with fresh fruit, cream, and other toppings for a truly spectacular treat.
The meringue is made from egg whites, sugar, vinegar, cornstarch, and vanilla. The egg whites are beaten until stiff peaks form and then sugar is slowly incorporated. The mixture is then baked until it's golden brown and crisp on the outside but still soft and marshmallow-like on the inside.
Once the meringue is ready, it's time to top it off with whatever you like! Popular toppings include fresh fruit, cream, and nuts. You can also add some flavorings to the cream to make it more interesting.
Pavlova is a great dessert to serve during special occasions or just to show off your baking skills. With its light and fluffy texture, it's sure to satisfy any sweet tooth.
What are the origins of pavlova?
Have you ever wondered where the delicious and fluffy dessert, Pavlova, comes from? The origins of this classic dessert are heavily debated, but it is thought to have been created in honor of Anna Pavlova, a famous Russian ballerina.
This dessert is said to have been created in the 1920s in either New Zealand or Australia. Both countries claim to have created the dessert, as it is a popular dish in both countries. In New Zealand, the dessert is thought to have originated from a pastry chef who created the dessert in honor of Anna Pavlova's visit in 1926. On the other hand, in Australia, the dessert is said to have been created in 1935.
The exact origin of Pavlova will likely never be known, but what we do know is that it is a delicious dessert that is enjoyed in many countries. The fluffy meringue is usually topped with a layer of whipped cream and fresh fruits, making it a light yet sweet treat. This dessert is the perfect way to end any meal, making it a timeless classic.
How do you make pavlova?
Making pavlova is easier than you might think! Here's how to do it:
Preheat your oven to 150°C/300°F.
Separate 6 egg whites into a large bowl and add a pinch of salt. Start beating the eggs with an electric mixer until they form soft peaks.
Gradually add 1 1/4 cups of caster sugar and continue to beat the mixture for about 8 minutes until it becomes thick and glossy.
Add a teaspoon of white vinegar, a teaspoon of cornflour and a teaspoon of vanilla extract and gently fold the mixture until it's combined.
Grease a baking tray with butter or oil and spoon the mixture into a large round shape.
Bake the pavlova in the preheated oven for 1 hour.
When the pavlova is golden brown, turn off the oven and leave the pavlova inside to cool completely.
What tips and tricks can you use for making pavlova?
Make sure you use the freshest ingredients when making your pavlova. Fresh eggs will give you the best meringue and cream that will be sure to wow your guests.
Whisk your egg whites on a low speed to start with and gradually increase the speed to create stiff peaks. Make sure your bowl is clean and free of any grease as this will prevent your meringue from forming.
Add cornflour and vinegar to the meringue for a chewy and crunchy texture. The vinegar also helps to stabilize the meringue.
Bake the pavlova at a low temperature for a longer period of time, this will help to prevent the pavlova from burning.
Whip up some cream and sweeten it to your desired preference. You can also add some flavorings to the cream like vanilla, lemon zest or even chocolate.
Decorate the pavlova with fresh fruits like strawberries, kiwis or blueberries. You can also add some chocolate shavings, nuts or dried fruits to add a little crunch.
Lastly, assemble the pavlova by adding the cream, fruits and decorations to the top of the meringue.
What are the ingredients of pavlova?
Making pavlova is surprisingly easy and requires just a few simple ingredients! Pavlova is made of meringue, cream, and fresh fruit. To make the meringue, you'll need egg whites, caster sugar, cornflour, white vinegar, and a pinch of salt. For the cream, you'll need thickened cream, icing sugar, and vanilla extract. Finally, you'll need your favorite fruit to top it off — strawberries, passionfruit, kiwi or blueberries are popular choices.
What are the different variations of pavlova?
You may have heard of the classic pavlova, but did you know that there are several variations of this scrumptious dessert? Pavlova is a meringue-based dessert, typically topped with fruit and cream, but there's much more to it than that! Here are some of the variations to try when you're in the mood for a sweet treat.
Fruit Pavlova: If you like fruity flavors, then this variation is for you. Start with a base of meringue, then layer with fruits such as kiwi, raspberries, and blueberries. Top it off with fresh cream and you've got a delicious dessert that's sure to be a hit.
Chocolate Pavlova: Craving something a bit more indulgent? Make a chocolate pavlova! Start with a layer of meringue and spread it with melted chocolate. Top it off with a generous helping of cream and you've got a decadent dessert.
Strawberry Pavlova: This classic variation utilizes the sweet flavor of strawberries. Start with a layer of meringue, then top with fresh strawberries, whipped cream, and a drizzle of melted chocolate.
Mango Pavlova: If you're looking for an exotic flavor, then try a mango pavlova. Start with a layer of meringue, then top with mango slices, fresh cream, and a sprinkle of toasted coconut.
No matter which variation you choose, you're sure to enjoy the deliciousness that is pavlova! So why not try out one of these tasty variations and see what you think.
What other desserts can you make with pavlova?
You don't have to restrict yourself to traditional pavlova recipes! If you want to change things up, why not try making some delicious pavlova-based desserts. Here are some ideas to get you started:
Pavlova trifle: layer up crisp pavlova, fresh fruit, and creamy custard in a trifle bowl for a sweet and indulgent treat.
Pavlova cupcakes: make miniature pavlovas, top with fresh cream and a generous helping of your favorite fruit, and voila – cupcakes that look as good as they taste.
Pavlova tart: make a tart shell, fill with a thick layer of whipped cream, and arrange mini pavlovas on top. Finish off with a dusting of icing sugar for a delightful dessert.
Pavlova cheesecake: combine a crunchy pavlova base with a smooth cheesecake topping for a heavenly dessert.
Pavlova parfaits: layer crisp meringue, whipped cream, and fresh fruit in a tall glass for an elegant, multi-layered treat.
These are just a few ideas to get you started – you can be as creative as you like when it comes to pavlova-based desserts.