This recipe is for a classic Pavlova, with a few delicious additions. The resulting cake is light and fluffy, with a crispy outer layer and a soft, marshmallow-y center. It's perfect for any special occasion!
Ingredients
6 egg whites
1/8 teaspoon cream of tartar
1 cup white sugar
1 tablespoon cornstarch
2 teaspoons distilled white vinegar
1 1/4 cups heavy cream, chilled
1 teaspoon vanilla extract
2 teaspoons confectioners' sugar
4 passion fruits
Instructions
1. Preheat oven to 400 degrees F (205 degrees C). Grease interior of 8 inch springform pan and dust lightly with cornstarch.
2. Beat egg whites, preferably in a glass or ceramic bowl, until stiff and glossy. Make sure egg whites have absolutely no contact with grease (fresh or residual), or even a speck of yolk.
3. Combine cream of tartar, white sugar, and cornstarch; gradually beat in to the egg whites. Sprinkle vinegar over egg white mixture, then fold it in very gently.
4. Pile meringue into prepared pan. Spread to the sides leaving a slight depression in the center 5Place in preheated oven.. Close the oven door, and immediately turn oven down to 250 degrees F (120 degrees C). Bake for 75 to 90 minutes 6Open oven door but leave meringue in the oven for 15 more minutes.. Remove meringue from pan base carefully place on serving platter 7Whip cream vanilla extract and confectioners' sugar until thick firm Gently spread over cooled meringue 8Remove pulp from passion fruit spoon over cream If using kiwi peel slice fruit arrange slightly overlapping slices in pleasing design 9Chill until serving
Nutrition Facts
Calories: 474
Fat: 28 g
Saturated fat: 17 g
Cholesterol: 85 mg
Sodium: 73 mg
Potassium: 147 mg
Carbohydrates: 52 g
Fiber 1g
Sugar 50g
Protein 5g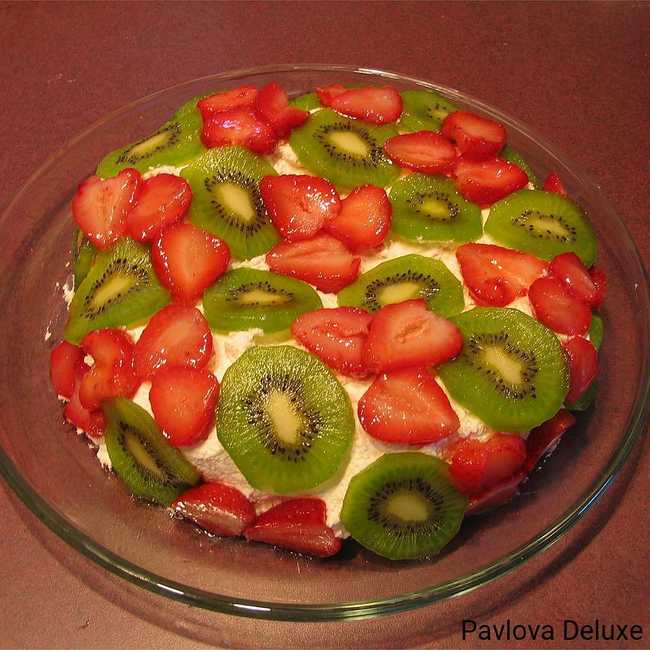 Do you have to refrigerate raisin pie?
Pies that contain milk, cream, or eggs should be refrigerated. This includes pies that contain milk or cream in any form, including buttermilk, sour cream, and cream cheese. Pies that contain evaporated or condensed milk products should also be refrigerated.
Raisin pie is a type of pie that typically contains milk and/or cream, so it should be refrigerated. Raisin pie may also contain eggs, which would require refrigeration even if thepie did not contain milk or cream. If you are unsure whether your raisin pie contains ingredients that require refrigeration, check the recipe or ask the person who made the pie.
What is funeral pie made of?
Funeral pie is a classic Amish dish that is made year round. It is loaded with sweet flavors that work perfectly together, including cinnamon, all spice and a handful of raisins. The result is a rich and moist pie that is sure to be a hit with the whole family.
What is raisin pie called?
Raisin pie, also known as funeral pie or Rosina pie, is a traditional dish served at wakes following a funeral. The dish is made with raisins and often served with a meal prepared for family and friends. Raisin pie is thought to date back to the Middle Ages and was originally made with dried fruits such as raisins, currants, and prunes. Today, raisin pies are typically made with fresh or frozen berries, but the name has remained the same.
How long does raisin pie last?
Raisin pie is a dessert that can last for several days. The key to making it last longer is to store it in a cool, dry place.
Raisin pie is made with raisins, sugar, flour, butter, and eggs. The dough is usually made the day before and allowed to rest overnight in the refrigerator. This helps the flavors meld together and results in a flakier crust.
Once baked, raisin pies can be stored at room temperature for two to three days or refrigerated for up to five days. If you want your pie to last even longer, you can freeze it for up to two months. Just be sure to wrap it tightly in plastic wrap or aluminum foil before freezing.
How do you make a raisin pie filler?
Raisin pie is a classic dessert that is simple to make and can be enjoyed year-round. The key to making a great raisin pie is in the filling. To make the filling, you will need: -1 cup of raisins -1 cup of water -1/2 cup of brown sugar -1 tablespoon of cornstarch -1 teaspoon of cinnamon -pinch of salt
In a small saucepan, combine the raisins and water. Boil for 5 minutes. In a separate bowl, mix together the brown sugar, cornstarch, cinnamon, and salt. Add this mixture to the hot raisins and stir until well combined. Turn the filling into a pastry lined pan and cover with a top crust. Seal edges, and cut slits in the top crust. Bake at 425 degrees Fahrenheit for 30 to 35 minutes.