Delicious Nutella Banana Split Bread Recipe
I have a sweet tooth and so I'm always on the lookout for delicious desserts. Recently, I tried making Nutella Banana Split Bread and it was absolutely divine! This rich, sweet treat is the perfect combination of Nutella, banana, and bread. Not only is it delicious, but it's also incredibly easy to make. Whether you're looking for a quick snack or a decadent dessert, this Nutella Banana Split Bread recipe is the way to go.
Nutella Banana Split Bread Recipe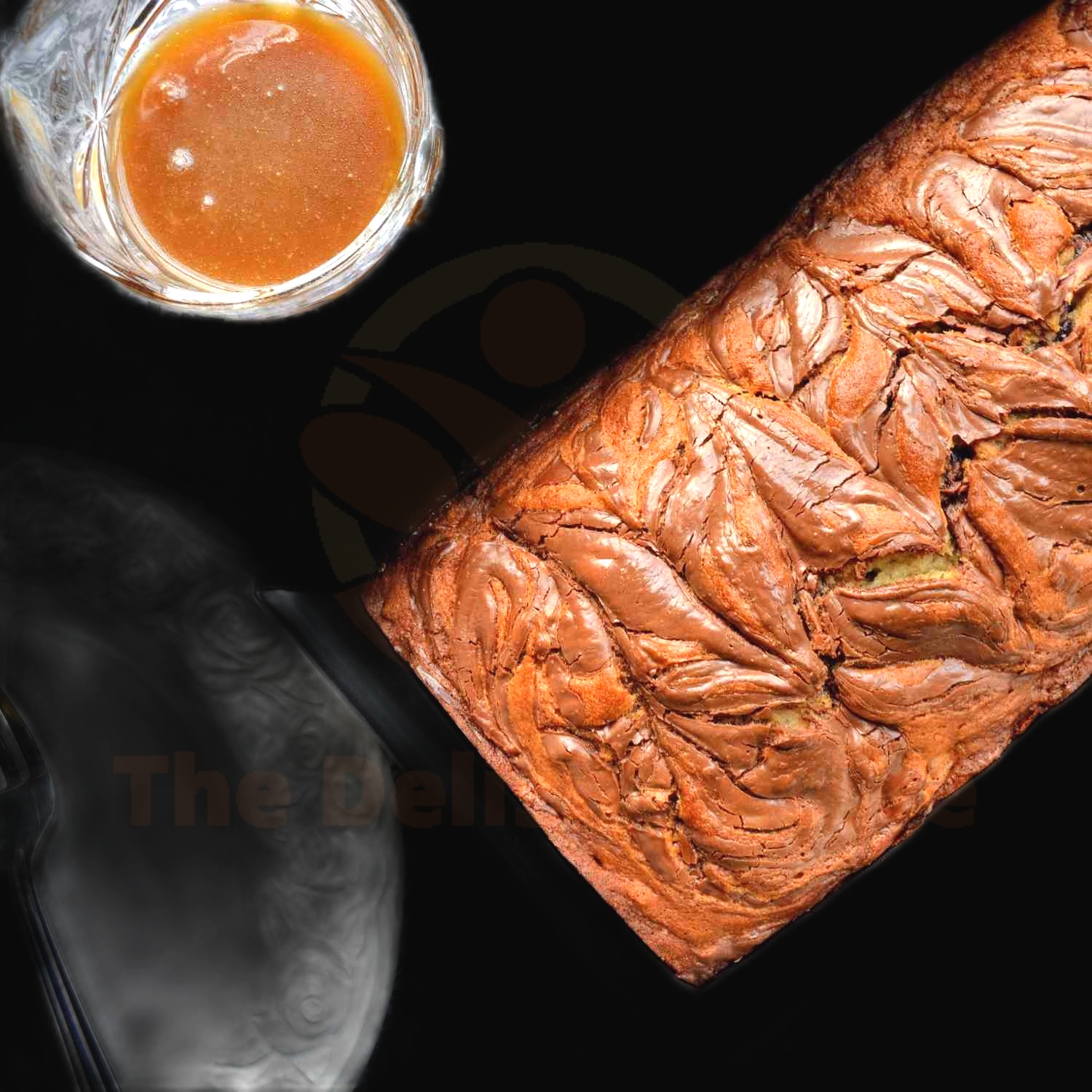 Ingredients
2 large ripe bananas, mashed
2 large eggs
¾ cup granulated sugar
¼ cup vegetable oil
1 teaspoon vanilla extract
1 ¾ cups all-purpose flour
1 teaspoon baking soda
½ teaspoon salt
½ cup Nutella, divided
Instructions
Preheat your oven to 350°F and grease a 9×5-inch loaf pan.
In a large bowl, mash the bananas and whisk in the eggs, sugar, vegetable oil, and vanilla extract until combined.
In a separate bowl, combine the flour, baking soda, and salt.
Slowly add the dry ingredients to the wet ingredients, stirring until everything is well combined.
Pour half of the batter into the prepared pan and spread it out evenly.
Drop spoonfuls of Nutella over the batter and then carefully swirl it in with a knife or spoon.
Pour the remaining batter over the Nutella and spread it out evenly.
Bake for 30-35 minutes, or until a toothpick inserted in the center comes out clean.
Let the bread cool in the pan for about 20 minutes before slicing and serving. Enjoy!
Nutrition Facts
Calories: 250
Total Fat: 12 g
Saturated Fat: 2 g
Cholesterol: 60 mg
Sodium: 160 mg
Total Carbohydrates: 35 g
Dietary Fiber: 2 g
Sugars: 20 g
Protein: 4 g
What makes nutella banana split bread so special?
Nutella Banana Split Bread is special because it combines two of the tastiest desserts of all time: banana split and Nutella! It's a unique and delicious combination that everyone can enjoy. The bread is made with Nutella spread, ripe bananas, and crunchy walnuts and is oven-baked to perfection. The result is a sweet and crunchy treat with a soft, fluffy texture that will leave you feeling satisfied. Plus, it's easy to make and requires no special baking skills, so anyone can make this delicious treat and enjoy it with friends and family.
How can you make this delicious treat at home?
If you're looking for a tasty and easy dessert to make at home, you can't go wrong with Nutella Banana Split Bread! This delicious treat is surprisingly simple to assemble and even more delicious to eat. All you need is store-bought bread, Nutella, bananas, and some desired toppings. With these few ingredients, you can make a delectable dessert that is sure to impress.
To start, preheat your oven to 350 degrees. Slice the bread into four slices and spread a layer of Nutella on each slice. Place two banana slices on top of each piece of bread, then top with remaining slices of bread. Place the assembled slices on a baking sheet and bake for 10-12 minutes or until golden brown.
Once the bread has finished baking, let it cool down before adding your desired toppings. If you'd like a traditional banana split feel, top with sliced bananas, chocolate syrup, and a scoop of ice cream. For a more tropical twist, add a layer of mango slices, coconut flakes, and a sprinkle of lime zest. If you're feeling adventurous, you can even try out different toppings like peanut butter or caramel.
No matter which toppings you choose, you can't go wrong with this delicious Nutella Banana Split Bread. With just a few ingredients and a few minutes of baking time, you can make a tasty treat that is sure to satisfy any sweet tooth.
What tips can you offer to make this bread extra special?
Make sure to use very ripe bananas for maximum sweetness and flavour.
Mix up the topping – try using grated chocolate, chopped hazelnuts, coconut flakes or even a sprinkle of sea salt.
Slice the bananas into thick discs before adding them to the dough to ensure even distribution.
Add a generous layer of Nutella to the base of the bread before adding the banana slices – this will give a yummy chocolatey-banana taste.
Bake the bread until it's golden brown on top and a skewer inserted into the centre comes out clean.
Serve warm, with a generous drizzle of Nutella and a scoop of your favourite ice-cream on the side.
What are the key ingredients in this recipe?
When it comes to making this decadent Nutella Banana Split Bread, there are a few key ingredients that make it truly irresistible. First and foremost, of course, you'll need some Nutella. This sweet hazelnut spread provides a delicious, creamy base for the bread. Bananas, of course, are also key – the sweeter the better! Then you'll need some all-purpose flour, baking powder, eggs, sugar, and salt to bring it all together. Finally, to make it even more indulgent, you'll want to add some chopped walnuts and chocolate chips.
What unique combination of flavors does this bread offer?
This Nutella Banana Split Bread offers a unique combination of flavors that will knock your socks off! Sweet and salty, creamy and crunchy, this bread has it all. The combination of classic banana bread with creamy Nutella and crunchy walnuts creates an irresistible and unforgettable taste experience. The richness of the banana bread is offset perfectly by the sweetness of the Nutella, while the walnuts add a delightful crunch. Together, these three elements combine to create a flavor that is truly out of this world. So, if you're looking for a unique and delicious bread recipe, this Nutella Banana Split Bread is the perfect choice.