Citrusy Burst Of Flavor – Lemon Sauce For Fish
I'm so excited to share this delicious lemon sauce recipe with you! This zesty sauce is the perfect complement to any fish dish, and it only takes minutes to make. I've been making this sauce for years and it's always a hit. It's bursting with flavor, and a little bit goes a long way. I promise that once you try it, you won't be able to get enough. Let's get cooking!
Lemon Sauce for Fish Recipe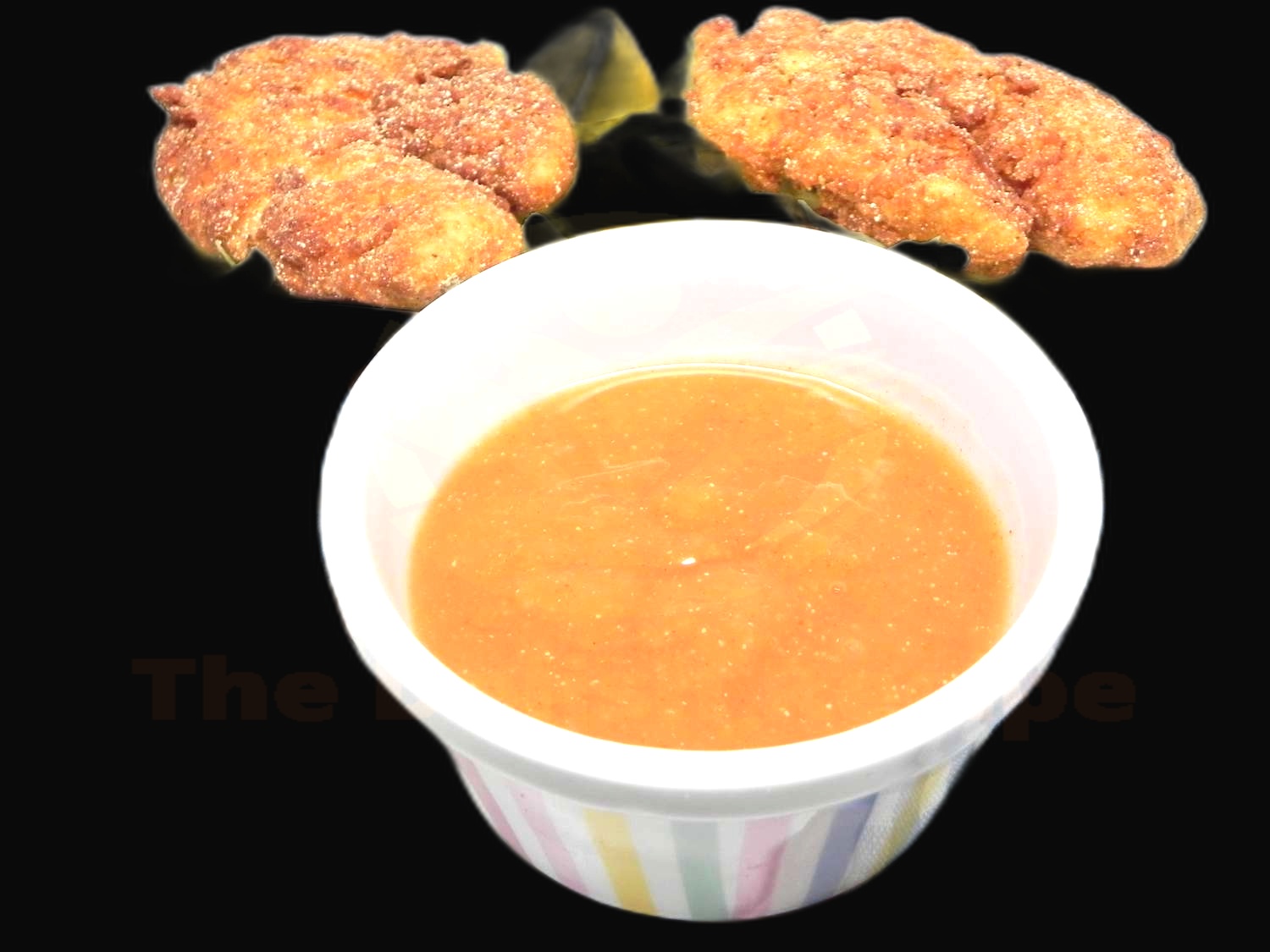 Ingredients
3/4 cup butter
1/2 cup fresh lemon juice
2 tablespoons Dijon mustard
2 tablespoons minced shallots
1 tablespoon minced garlic
1 teaspoon Worcestershire sauce
1/4 teaspoon freshly ground black pepper
1/4 teaspoon salt
2 tablespoons chopped fresh parsley
Instructions
Let's make a delicious Lemon Sauce for Fish! Start by melting the butter in a small saucepan over medium heat.
Add the lemon juice, Dijon mustard, minced shallots, minced garlic, Worcestershire sauce, black pepper, and salt. Stir to combine.
Reduce the heat to low and simmer for 10 minutes, stirring occasionally.
Once the sauce is thickened, stir in the chopped parsley and turn off the heat. Let the sauce cool for 10 minutes.
Your Lemon Sauce for Fish is now ready to be served. Enjoy!
Nutrition Facts
Calories: 92
Fat: 7.2g
Carbohydrates: 2.9g
Protein: 1.5g
Sodium: 180mg
Cholesterol: 16mg
What types of fish pair best with lemon sauce?
If you're looking to make the most out of lemon sauce for fish, there are some perfect fish pairings that will make your dish sing! Salmon, sea bass, cod, trout, and halibut are all great choices for lemon sauce. Their mild flavors will bring out the subtle sweetness of the lemon sauce and make for an unforgettable meal. If you're looking to switch it up, try adding some monkfish or swordfish to the mix. These fish have a flavor that's bold enough to stand up to the zesty flavors of the lemon sauce. For a truly delicious experience, try pairing your lemon sauce with a rich, buttery fish like scallops or lobster. The richness of these fish will bring out the zest and acidity of the lemon sauce and make for a truly remarkable dish.
What are the benefits of adding lemon sauce to fish?
Lemon sauce adds a delicious zing to fish dishes! Not only does it give the fish a bright, tangy flavor, but it also helps to keep the fish moist while it cooks.
Lemon sauce can be added to grilled, pan-fried, and even deep-fried fish. It can also be used as a marinade, which will infuse the fish with more flavor.
The acidity of the lemon helps to break down the proteins in the fish, making it more tender and easier to digest.
Adding lemon sauce to fish also helps to reduce the fishy smell that can sometimes come with cooking seafood.
Plus, lemon sauce is a great way to add more vegetables to your meal. You can use fresh herbs such as parsley and dill, as well as chopped vegetables like red pepper and tomatoes, to give your fish dish a colorful and flavorful boost.
Lemon sauce is also incredibly easy to make – simply mix some lemon juice, olive oil, and your favorite spices, and you have a delicious sauce ready to go.
Finally, adding lemon sauce to fish is a great way to get more nutrients into your diet. Lemons are packed with vitamin C and antioxidants, which can help to boost your immune system and keep your body healthy.
What are some tips for making the best lemon sauce?
Start with a combination of fresh lemon juice and zest. The zest will give your sauce a nice, zesty kick and the juice will add a bright, citrusy flavor.
Add a bit of butter. The butter will help to thicken the sauce and give it a delicious, creamy texture.
For an added depth of flavor, try adding minced garlic, shallots, or herbs like parsley or basil.
Balance the flavor with a bit of sugar or honey. This will help to round out the tartness of the lemon.
Add a pinch of salt to enhance the flavors.
If you want your sauce to be a bit spicier, try adding a dash of cayenne pepper or red pepper flakes.
For a thick and creamy sauce, mix in a bit of Greek yogurt or sour cream.
If you want a thinner sauce, add some white wine or chicken broth.
Finally, simmer the sauce until it reaches your preferred consistency.
What flavors combine well in a lemon sauce?
When it comes to making a delicious lemon sauce for fish, you can't go wrong with a combination of sweet and sour flavors. Lemon juice and zest provide the tartness and depth of flavor, while a touch of honey or sugar balances it out with sweetness. A hint of garlic and a pinch of black pepper add a nice kick, while a splash of white wine or butter can help to round out the flavors. As for herbs, dill, parsley, and thyme all work well with a lemon sauce.
What are the most common ingredients used to make lemon sauce?
If you're looking to add a delicious citrusy flavor to your fish dish, lemon sauce is the way to go! The most common ingredients used to make a lemon sauce are lemon juice, butter, and seasonings such as garlic, salt and pepper, and oregano. You can also add some white wine or dry sherry for an extra dimension of flavor. To thicken the sauce, you can add a little cornstarch or flour. To finish the sauce, you can add some chopped parsley or a few drops of lemon zest.
What techniques should be used when making lemon sauce?
When making lemon sauce for fish, there are a few key techniques that can take your dish to the next level. First, start by sautéing garlic in butter until it's lightly browned. This will give a delicious and savory base to the lemon sauce. Then, add in fresh lemon juice and zest, and stir to combine. Finally, reduce the sauce until it's thick, and finish with a sprinkle of fresh parsley.
How can you customize lemon sauce to fit your own tastes?
Adding a bit of personal flair to your lemon sauce for fish can really take your meal to the next level! Whether you're a fan of a little extra tartness, or like to make your sauce extra creamy, there are lots of ways to customize lemon sauce to fit your own tastes.
If you want to add a bit of tartness to your lemon sauce, try adding a bit of lemon juice or zest. Freshly squeezed lemon juice and grated lemon zest can both add a nice burst of tartness and a bit of texture. Another great way to add tartness is to use a combination of lemons and limes. This is a great way to give your lemon sauce a unique and slightly tangy flavor.
If you're a fan of creamier sauces, then you'll want to add some cream or yogurt to your lemon sauce. Full fat cream and Greek yogurt will both add a creamy consistency to the sauce, and make it a bit heavier as well. You can also add some grated Parmesan cheese to your sauce if you want to add a bit of cheesy flavor.
Finally, if you want to make your lemon sauce even more flavorful, you can add some herbs and spices. A pinch of oregano, basil, or thyme can add a nice earthy flavor, while a pinch of garlic powder or cayenne pepper can add a nice kick of heat. You can also add some capers or olives for a salty, briny flavor.
By playing around with different ingredients and spices, you can create your own customized lemon sauce for fish.