Deliciously Moist Lemon Poppy Seed Muffins
I have always been a fan of baking and trying out new recipes, but nothing has made me as excited as this recipe for Lemon Poppy Seed Muffins. The first time I made them, I was amazed by how light and fluffy they were, and the sweet lemon flavor was a perfect balance to the nutty poppy seeds. Every time I make a batch, the smell of freshly-baked muffins fills my kitchen and reminds me of how much I love this recipe.
Lemon Poppy Seed Muffins Recipe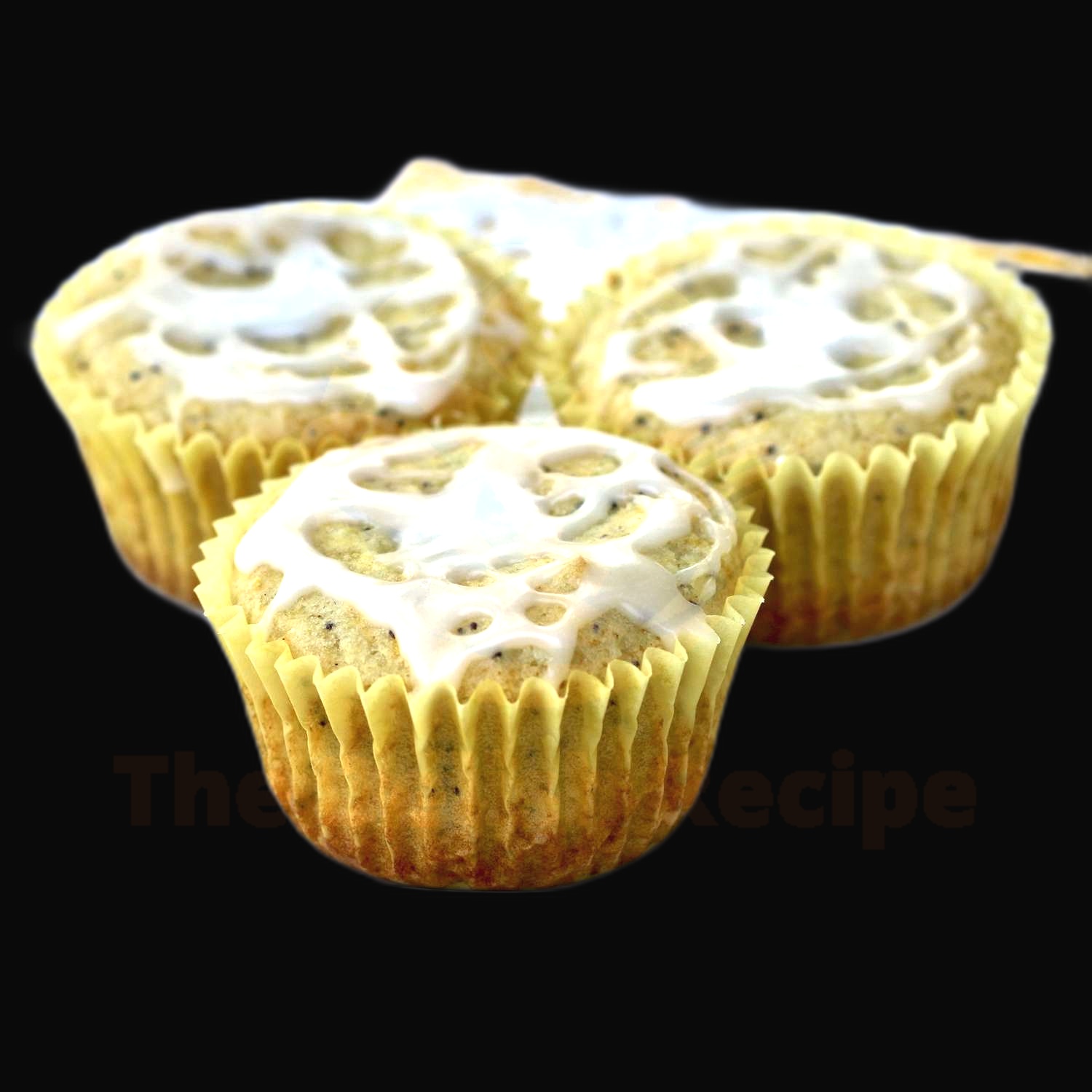 Ingredients
2 cups all-purpose flour
2 teaspoons baking powder
1/2 teaspoon baking soda
1/2 teaspoon salt
3 tablespoons poppy seeds
1/2 cup granulated sugar
2 large eggs
1/2 cup vegetable oil
1/2 cup milk
2 tablespoons freshly squeezed lemon juice
1 teaspoon lemon zest
Instructions
Preheat your oven to 350 degrees F. Line a standard muffin tin with paper liners.
In a medium bowl, whisk together the flour, baking powder, baking soda, salt, and poppy seeds.
In a separate bowl, beat together the sugar, eggs, vegetable oil, milk, lemon juice, and lemon zest until smooth.
Slowly add the dry ingredients to the wet ingredients, mixing until just combined.
Spoon the batter into the muffin liners, filling them about 2/3 full.
Place the muffin tin in the oven and bake for 25 minutes, or until a toothpick inserted in the center of a muffin comes out clean.
Remove the muffins from the oven and let cool for 5 minutes before transferring to a wire rack to cool completely.
Enjoy your Lemon Poppy Seed Muffins!
Nutrition Facts
Calories: 453
Total Fat: 20g
Saturated Fat: 3g
Trans Fat: 0g
Cholesterol: 54mg
Sodium: 412mg
Total Carbohydrates: 59g
Dietary Fiber: 2g
Sugars: 28g
Protein: 7g
What makes lemon poppy seed muffins so delicious?
There's no denying it: lemon poppy seed muffins are simply delicious! With their zesty lemon flavor, juicy poppy seeds, and sweet, buttery muffin base, it's no wonder why these treats are so beloved. But what makes them truly special is the combination of all these different elements.
The tangy lemon flavor is star of the show in a lemon poppy seed muffin. The zing of the lemon really stands out, and it's balanced perfectly by the sweetness of the muffin. The poppy seeds add a wonderful crunchy texture, and the buttery base provides a wonderfully indulgent finish.
It's this perfect balance of flavors and textures that make lemon poppy seed muffins so scrumptious. Plus, they are a great way to start your day or enjoy a tasty snack.
What are the benefits of eating lemon poppy seed muffins?
The Benefits of Eating Lemon Poppy Seed Muffins are Many!
These delicious treats are packed with nutrition that can help boost your health and well-being. Here are just a few of the benefits of eating lemon poppy seed muffins:
High in Fiber: Poppy seeds are full of fiber and can help keep you feeling fuller for longer.
Source of Healthy Fats: Poppy seeds are high in healthy fats, which can help improve your cholesterol and reduce your risk of heart disease.
Rich in Antioxidants: Lemons are a great source of antioxidants which can help protect your body from damage caused by free radicals.
Boosts Your Immune System: Lemons are full of vitamin C, which can help boost your immune system and protect you from illnesses.
Good for Your Skin: The antioxidants in lemons can help keep your skin looking healthy and youthful.
Aids Weight Loss: Eating these muffins can help you feel full and satisfied longer, which can make it easier to stick to a healthy diet and lose weight.
So next time you're reaching for a treat, consider trying a lemon poppy seed muffin! Enjoy the delicious taste and reap the health benefits of this delicious snack.
How can you up your lemon poppy seed muffin game?
If you're looking to take your lemon poppy seed muffin game to the next level, you've come to the right place! Here are a few easy tricks to make your muffins more delicious than ever.
First, use fresh lemon juice and zest instead of the bottled stuff. The difference in flavor is remarkable and will give your muffins an extra zing of citrus goodness. You can also add a dash of orange or lime juice for an even more intense flavor.
Second, add a bit of almond extract to the batter. This will give your muffins a subtle nutty flavor that will really add complexity to the overall taste.
Third, switch up the poppy seeds. Instead of using the standard black poppy seeds, try using a mix of different colors, such as white and blue. This will give your muffins a fun and unique look that will impress your friends and family.
Finally, top your muffins with a simple glaze made of lemon juice, powdered sugar, and a splash of milk. The glaze will add a touch of sweetness to the muffins and really make them stand out.
What are some creative ways to serve lemon poppy seed muffins?
If you're looking for some creative ways to serve up delicious lemon poppy seed muffins, you've come to the right place! We've got some ideas that are sure to make your muffins stand out from the crowd. Here are some of our favorite ways to serve these delightful treats.
First up, you can't go wrong with making a classic lemon poppy seed muffin tray. Stack a few different varieties of muffins in a decorative tray and serve them with a side of butter, cream cheese, or your favorite jam.
If you're looking for something a bit more creative, why not make mini lemon poppy seed muffin bites? Take a full-sized muffin and cut it into bite-sized pieces. You can then serve these alongside a dipping sauce like a sweet lemon glaze or a savory honey mustard sauce.
If you're in the mood for something a bit fancier, why not try a Lemon Poppy Seed Muffin parfait? Layer up a few muffin pieces with Greek yogurt, fresh fruit, and a drizzle of honey. This is a great way to make a light and delicious dessert that's sure to please.
Finally, if you're looking for a way to serve up something savory, why not try making a Lemon Poppy Seed Muffin panini? Take two full-sized muffins, spread a savory spread on one side, and then layer up some cheese and your favorite deli meats. Grill the sandwich and serve it up hot.
No matter how you choose to serve up these delightful treats, your guests are sure to love them! Lemon poppy seed muffins are always a crowd-pleaser, and with a little bit of creativity, you can make them even more special.
What are the different types of lemon poppy seed muffins?
When it comes to lemon poppy seed muffins, the possibilities are endless! From classic, with a zing of tart lemon flavor and crunchy poppy seeds, to delectable treats like blueberry lemon poppy seed, or even a chocolate chai version- there truly is something for everyone! Let's take a look at some of the most popular types of lemon poppy seed muffins.
Classic Lemon Poppy Seed Muffins: These are the classic, recognizable muffins that are sure to please any lemon poppy seed lover. They are made with lemon zest, freshly squeezed lemon juice, and poppy seeds, and are typically topped with a lemon sugar glaze.
Blueberry Lemon Poppy Seed Muffins: For a refreshing twist on the classic, these muffins are a delicious combination of juicy blueberries and tart lemon. They are baked with a touch of sugar and topped with a sweet lemon glaze.
Chocolate Chai Lemon Poppy Seed Muffins: These decadent muffins are a perfect balance of sweet and spicy. They are made with cocoa powder, chai tea powder, and of course, freshly squeezed lemon and poppy seeds. They are perfect for a cozy winter day!
No matter which version you prefer, lemon poppy seed muffins are sure to bring a smile to your face.