These little cakes are a traditional Italian dessert that is perfect for weddings, anniversaries, or any special occasion! The delicate almond flavor of the cake pairs perfectly with the sweet vanilla frosting, and the pretty pink color is sure to please any crowd.
Ingredients
1 cup white sugar
2 eggs
1 cup milk
4 tablespoons baking powder
1 tablespoon almond extract
1 pinch salt
½ cup melted shortening or butter
3 ½ cups all-purpose flour, plus more for dusting
2 cups confectioners' sugar
8 teaspoons water
Instructions
1. Preheat oven to 350 degrees F (175 degrees C).
2. Combine 1 cup sugar, 2 eggs and 1 cup milk in a bowl.
3. Add baking powder, 3 1/2 cups flour, and salt to the mixture and stir until combined.
4. Then add warmed, melted shortening and almond flavoring to the mixture and stir until combined.
5. Flour a cookie sheet (no grease) and drop cookie batter from a teaspoon onto sheet. Bake for 10-15 minutes or until cookies are cake-like on center rack .
6 .To Make Frosting: Mix together confectioners' sugar, 1 tablespoon almond flavoring , water and 2 tablespoons of melted butter in a bowl . Stir until mixed well then frost cooled cookies
Nutrition Facts
Serving size: 1 cookie
Calories: 170
Fat: 7 g
Saturated fat: 2.5 g
Unsaturated fat: 4.5 g
Trans fat: 0 g
Carbohydrates: 24 g
Sugar: 12 g
Fiber: 0.75g
Protein : 2g
Cholesterol : 20mg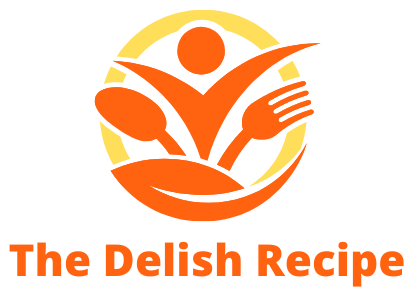 What is an Italian wedding cake made of?
An Italian wedding cake is a type of cake that originates from the French millefeuille. It is made up of layers of crispy pastry dough covered in whipping cream. The Millefoglie pastry comes in alternating layers, with various fillings such as chocolate, fresh berries, lemon curd, etc. The main characteristic of this cake is its crispiness.
What is an Italian wedding cake?
Italian wedding cake is a traditional Southern dessert that consists of rich, moist cake layers made with buttermilk and shredded coconut. The exact origins of the cake's European-sounding name are unknown, but it is definitely a showstopper of a dish.
There are numerous recipes for Italian wedding cake out there, but the basic ingredients remain the same: butter, sugar, eggs, flour, baking powder, salt, vanilla extract, buttermilk, and coconut. The results are always impressive – light yet dense cakes that are flavorfully moist and subtly sweet.
The key to successful Italian wedding cake is in the preparation. Be sure to cream the butter and sugar together thoroughly before adding the eggs; this will give you a much lighter final product. And don't be afraid to really go heavy on the vanilla extract – it should be one of the most prominent flavors in each bite.
As for assembly, alternate between thin layers of cake and thick layers of frosting/filling; this will help offset any potential heaviness from all that delicious coconut. And finally, don't skimp on the garnishes! A sprinkle of shaved chocolate or toasted coconut flakes makes for an extra special presentation.
Whether you're looking for an elegant dessert for a special occasion or simply want to treat yourself to something truly indulgent, Italian wedding cake is sure to fit the bill perfectly.
What does a traditional Italian wedding cake look like?
A traditional Italian wedding cake is often a large, multi-tiered cake that is elaborately decorated. It may be covered in white or ivory fondant, and adorned with pearls, lace, and other delicate details. The top tier of the cake is usually reserved for the bride and groom to share on their first anniversary.
The flavor of a traditional Italian wedding cake can vary depending on region, but often includes rich ingredients like chocolate, nuts, and fruit. In Southern Italy, it is not uncommon for the wedding cake to be soaked in Marsala wine before being served.
What is a traditional Italian wedding cake called?
A traditional Italian wedding cake is called a millefoglie. This cake is made with layers of puff pastry and cream, often flavored with chocolate or coffee. The name of the cake comes from the many layers (mille means "thousand" in Italian) of pastry that are used to create it. Millefoglie is a popular choice for weddings because it is both elegant and delicious.
What is a Sicilian wedding cake?
Sicilian weddings are renowned for their lavish displays of food, and the wedding cake is no exception. The most traditional Sicilian wedding cake is the Cassata Siciliana, a round sponge cake moistened with fruit juices or liqueur and layered with ricotta cheese and candied fruit.
This rich and decadent cake is believed to have originated in the city of Palermo in the 12th century, though its exact origins are somewhat shrouded in mystery. Some say it was created by Arab pastry chefs who introduced sugar cane to Sicily; others claim it was invented by Norman monks who brought almond paste to the island. Regardless of its true origins, the Cassata Siciliana has become a staple of Sicilian cuisine, enjoyed by locals and visitors alike.