Decadent Italian Dessert: Delicious Italian Cream Cake!
I've always been drawn to Italian desserts. From the softness of freshly made cannoli to the sweetness of tiramisu, there's something about Italian desserts that tastes like home. But when it comes to cakes, Italian cream cake has to be my favorite. It's a delectable mix of creamy, crunchy, and sweet flavors, with a soft, moist texture that can't be beat. It's my go-to cake for special occasions, and I'm sure you'll love it too!
Italian Cream Cake Recipe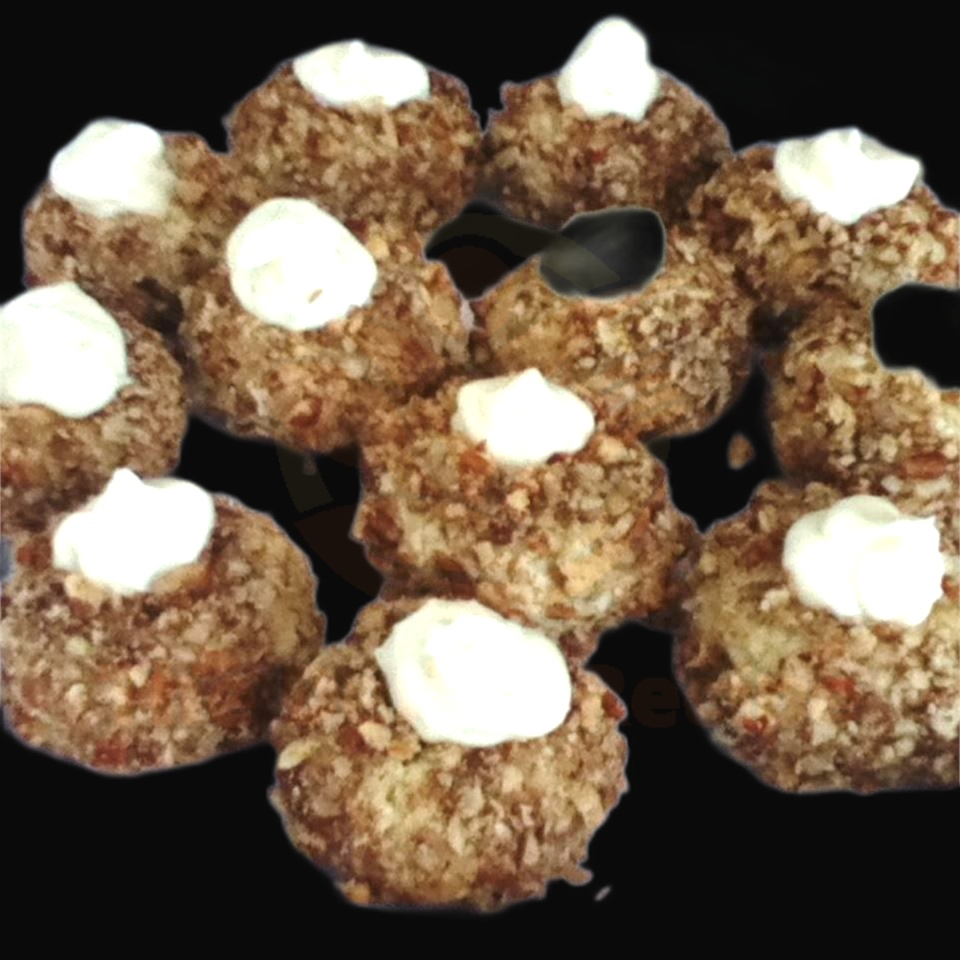 Ingredients
1 ½ cups all-purpose flour
1 teaspoon baking powder
½ teaspoon baking soda
¼ teaspoon salt
½ cup butter, softened
1 ½ cups white sugar
3 eggs
1 teaspoon vanilla extract
1 cup buttermilk
2 tablespoons flaked coconut
2 tablespoons chopped pecans
1 (8 ounce) package cream cheese, softened
½ cup butter, softened
3 ½ cups confectioners' sugar
1 teaspoon vanilla extract
Instructions
Preheat your oven to 350 degrees F. Grease a 9×13 inch cake pan.
In a medium bowl, whisk together the flour, baking powder, baking soda, and salt. Set aside.
In a large bowl, beat together the butter and sugar until light and fluffy. Beat in the eggs, one at a time. Then stir in the vanilla.
Slowly stir in the flour mixture, alternating with the buttermilk. Stir in the coconut and pecans.
Pour the batter into the prepared cake pan. Bake for 30 minutes, or until a toothpick inserted into the center comes out clean. Let the cake cool completely.
In a medium bowl, beat the cream cheese, butter, confectioners' sugar, and vanilla until light and fluffy. Spread the frosting over the cooled cake.
Slice and serve your delicious Italian Cream Cake! Enjoy!
Nutrition Facts
Calories: 598
Fat: 25.5g
Carbohydrates: 87.3g
Protein: 8.5g
Cholesterol: 96mg
Sodium: 674mg
Sugar: 58.3g
What makes italian cream cake a classic?
Italian Cream Cake is a classic for a few reasons. Firstly, it is incredibly delicious, with layers of moist coconut- and pecan-studded cake held together with a light and creamy cream cheese frosting. Secondly, it is a classic Southern dessert that has been around for generations, meaning it has been a part of countless family get-togethers and celebrations. Finally, it is incredibly versatile and can be enjoyed by everyone, from little kids to adults.
The classic Italian Cream Cake starts with a light and fluffy cake made with butter and eggs, as well as coconut and pecans for a bit of crunch. This is then layered with a lightly sweetened cream cheese frosting that has a light and creamy texture. The cake is finished with a final layer of coconut and pecans, making it look as good as it tastes.
The classic Italian Cream Cake has been around since the 1950s, but it has only grown in popularity since then. It is a favorite at family gatherings and celebrations, as well as a classic treat to whip up for any occasion. Not only is it delicious, but it is also a great way to show someone you care.
In short, Italian Cream Cake is a classic because it is tasty, timeless, and incredibly versatile. Whether you enjoy it at a family gathering or bake it up for a special occasion, you can't go wrong with this classic Southern dessert.
What are the key ingredients for an italian cream cake?
If you're looking for the perfect Italian Cream Cake recipe, you'll need all the right ingredients. This classic Southern dessert is a delicious combination of coconut, pecans, and cream cheese that comes together to create a sweet and moist cake. The key ingredients for an Italian Cream Cake include all-purpose flour, butter, eggs, sugar, baking soda, buttermilk, coconut, pecans, and cream cheese.
To begin, you'll need to preheat your oven to 350 degrees F and grease and flour three 9-inch round cake pans. In a large bowl, mix together the all-purpose flour, baking soda, and salt. In a separate bowl, cream together the butter and sugar until light and fluffy. Next, add in the eggs one at a time, making sure to mix each one before adding the next. Then, combine the wet ingredients to the dry ingredients and beat until everything is well blended.
Once the cake batter is ready, divide it evenly among the three pans and bake for 25 to 30 minutes. Let the cakes cool in the pans for 10 minutes before transferring them to a cooling rack.
To make the filling, beat together the cream cheese, butter and sugar until light and fluffy. Fold in the coconut and pecans until everything is evenly mixed.
When the cakes are completely cooled, spread a layer of the cream cheese mixture between each layer. Then, cover the top and sides of the cake with the remaining cream cheese mixture. Finally, garnish the top of the cake with a few extra pecans and shredded coconut.
What tips can help home bakers perfect the italian cream cake?
Are you looking to perfect your Italian Cream Cake recipe? Whether you're a beginner or an experienced home baker, here are some tips to help you create a moist, flavorful and beautiful cake!
Use high-quality ingredients: Make sure you're baking with the best ingredients available, such as fresh eggs, butter, and cream cheese.
Mix ingredients together gently: Creaming together the butter, sugar, and eggs together should be done gently, as too much mixing can lead to a tougher cake.
Use buttermilk: Buttermilk adds a moistness and flavor to the cake that can't be achieved with other dairy products.
Bake in two cake pans: This will help ensure that the cake is evenly cooked, and you can use a thicker layer of cream cheese frosting when assembling.
Don't skip the toasted coconut: Toasted coconut adds an extra layer of flavor and texture to the cake and shouldn't be skipped.
Let the cake cool completely: Don't rush to assemble the cake; make sure the two layers have cooled completely before you start frosting.
What unique flavor combinations make italian cream cake special?
Italian cream cake is a decadent and delicious dessert that is truly unique. Its unique flavor combinations make it stand out from other cakes. The classic Italian cream cake combines the richness of coconut, the sweetness of cream cheese frosting, and the nutty crunch of pecans. The combination of these flavors creates a delightful balance that is perfect for any special occasion.
The coconut provides a subtle sweetness to the cake, while the cream cheese frosting adds a hint of tanginess. The pecans add crunch to the texture and a nutty flavor that rounds out the taste. All of these flavors come together to create a cake that has a depth of flavor that can't be matched.
Another great thing about Italian cream cake is that it can be customized to suit any taste. For example, you can substitute other nuts for the pecans, or add a layer of fruit for a sweeter flavor. You can also switch up the flavors of the frosting, such as adding a strawberry cream cheese frosting for a unique twist.
No matter what combination of flavors you choose, Italian cream cake will always be a delicious and unique dessert. Its rich and complex flavor combinations make it a surefire crowd pleaser. So if you're looking for a special dessert to impress your guests, Italian cream cake is definitely the way to go.
What is the history of the italian cream cake?
The Italian Cream Cake is a delicious treat with a rich history! It's believed to have originated in the southern United States in the early 20th century. It's a popular cake at weddings, birthdays, and other special occasions.
The Italian Cream Cake is composed of layers of rich cake and coconut frosting, often with a cream cheese frosting topping. It's usually decorated with cherries, pecans, and other sweet accents. The cake is moist and sweet, with a unique coconut flavor that's perfect for any special occasion.
The Italian Cream Cake has evolved over the years, with variations popping up in different regions. Some versions are made with ground almonds or other nut flours instead of regular flour. Some recipes also use almond extract or other flavorings to give the cake a unique twist.
No matter how it's made, the Italian Cream Cake is sure to be a hit with your family and friends.
What are some of the most popular italian cream cake recipes?
When it comes to Italian cake recipes, few can compete with the classic Italian Cream Cake. This delicious, creamy dessert is a favorite across the globe, and there are a few recipes that stand out. Whether you're looking for a rich and creamy original or a unique twist on the traditional, these Italian Cream Cake recipes are sure to hit the spot!
First, let's start with the original. This classic Italian Cream Cake recipe is a rich and moist cake, made with cream cheese, butter, and Pecans. The flavors combine for a delicious, creamy cake that is sure to be a hit. If you're looking for a slightly lighter version, try adding pineapple for a tropical twist.
Next, we have an irresistible Italian Cream Cake with Coconut and Pecans. This delicious twist on the classic recipe takes the cake to a whole new level. The flavors of coconut and pecans combine to create an unforgettable flavor. And, the addition of cream cheese gives it an extra creamy and delicious texture.
Finally, we have a unique and delicious Italian Cream Cake with Caramel and Hazelnuts. This decadent cake is made with a rich caramel glaze, and is topped with roasted hazelnuts. The combination of creamy caramel and crunchy hazelnuts is sure to be a hit. And, it's the perfect way to finish off a special dinner.
These are just a few of the most popular Italian Cream Cake recipes out there.