Deliciously Spicy Tex-Mex Chicken Tacos — Ready In Minutes!
My family and I have been making these Easy Tex-Mex Chicken Tacos for years! We love them because they're so simple to make but still incredibly delicious. The combination of the spicy chicken, bold flavors from the salsa, and the cool sour cream make these tacos amazing. My family always looks forward to this dish and I'm sure your family will too!
Easy Tex-Mex Chicken Tacos Recipe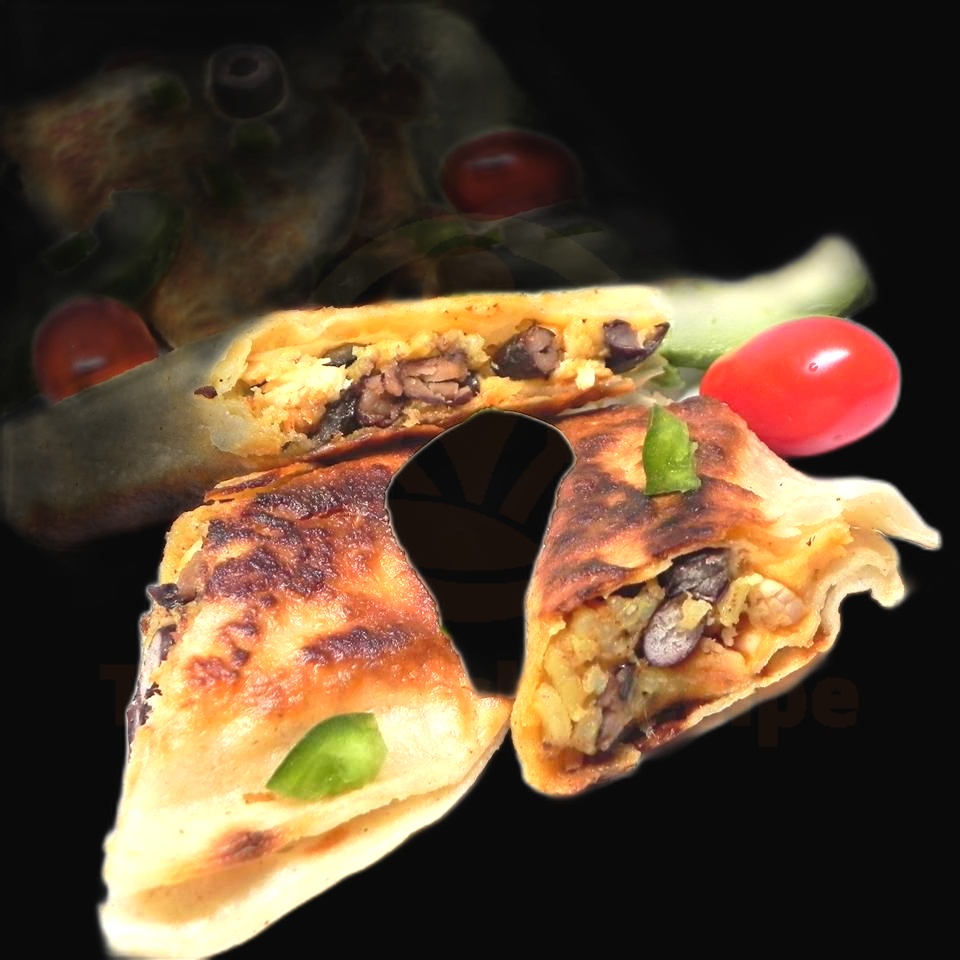 Ingredients
3 boneless skinless chicken breasts
2 tablespoons of olive oil
2 teaspoons of chili powder
1 teaspoon of ground cumin
1 teaspoon of garlic powder
1/2 teaspoon of oregano
1/2 teaspoon of smoked paprika
1/2 teaspoon of salt
1/4 teaspoon of black pepper
4 soft taco tortillas
1 cup of shredded lettuce
1/2 cup of diced tomatoes
1/2 cup of shredded cheddar cheese
1/4 cup of diced red onion
1/4 cup of sour cream
2 tablespoons of chopped cilantro
Instructions
Preheat oven to 350 degrees Fahrenheit.
Pat dry the chicken breasts with a paper towel, then place them in a shallow baking dish.
Drizzle the chicken breasts with olive oil, then sprinkle the chili powder, cumin, garlic powder, oregano, smoked paprika, salt, and pepper over the top.
Use your hands to rub the seasoning mixture into the chicken breasts.
Bake the chicken breasts in the preheated oven for 20 minutes, or until the chicken is cooked through.
While the chicken is baking, warm the taco tortillas in the oven for 5-10 minutes.
Once the chicken breasts are cooked, remove from the oven and let them cool for a few minutes.
Use two forks to shred the chicken into small pieces.
Assemble the tacos: place some of the shredded chicken in each taco, then top with shredded lettuce, diced tomatoes, shredded cheddar cheese, diced red onion, sour cream, and chopped cilantro.
Serve the tacos warm and enjoy!
Nutrition Facts
Calories: 220
Total Fat: 10g
Saturated Fat: 3.5g
Trans Fat: 0g
Cholesterol: 75mg
Sodium: 490mg
Total Carbohydrate: 6g
Dietary Fiber: 2g
Total Sugars: 2g
Protein: 25g
What type of ingredients do you need to make tex-mex chicken tacos?
To make easy Tex-Mex Chicken Tacos, you'll need a few ingredients. You'll need chicken, taco seasoning, salsa, cheddar cheese, diced tomatoes, green onions, and taco shells.
You'll also need some extras such as sour cream, guacamole, and lettuce. These ingredients can be used to top your tacos and add extra flavor.
To begin, cook your chicken in a skillet with your taco seasoning. Once the chicken is cooked through, add it to your taco shells and top with your desired ingredients.
If you'd like to make your own taco seasoning, you'll need chili powder, garlic powder, onion powder, crushed red pepper flakes, dried oregano, paprika, cumin, and sea salt.
To make the salsa, you'll need diced tomatoes, jalapenos, onion, garlic, lime juice, and cilantro.
Finally, you'll need some cheddar cheese for topping your tacos. You can also top them with sour cream, guacamole, and lettuce.
Once you have all of your ingredients ready, you can assemble your Tex-Mex Chicken Tacos.
How can you customize the tex-mex chicken tacos to your own taste?
Customizing Tex-Mex chicken tacos is easy and allows for endless variations. You can change any of the ingredients to suit your tastes and dietary needs. Here are some ideas for how to make your tacos unique:
Choose Your Tortilla: Taco shells come in many varieties such as corn, flour, and wheat. Or, try using lettuce wraps for a low-carb option.
Choose Your Protein: Besides chicken, you can also use ground beef, pork, or turkey. For a vegetarian option, try adding black beans or tofu.
Add More Veggies: Mix in some diced tomatoes, bell peppers, and onions for extra crunch and flavor. You can also add shredded lettuce, jalapenos, and cilantro.
Top It Off: Add a dollop of sour cream, guacamole, or salsa to give your tacos more flavor and texture. Try topping them with grated cheese, olives, or pickled jalapenos.
By experimenting with different combinations of ingredients, you can make Tex-Mex chicken tacos that are just right for you.
What are the benefits of making tex-mex chicken tacos?
Tex-Mex Chicken Tacos can be a tasty, healthy and convenient meal that can be made with minimal effort.
These tacos are jam-packed with flavor thanks to the combination of ingredients, such as tomatoes, peppers, onions, cilantro and Mexican spices.
The lean protein provided by the chicken makes these tacos a great source of energy and essential nutrients.
Making Tex-Mex Chicken Tacos is an easy and fast way to prepare a delicious meal in minutes.
The tacos are customizable and can be topped with a variety of sauces, condiments and other ingredients to suit individual preferences.
Eating Tex-Mex Chicken Tacos can help you to stay within a healthy, balanced diet without sacrificing flavor or convenience.
This meal is suitable for a variety of occasions, from a quick and easy weeknight dinner to a festive gathering with family and friends.
What are some tips for making tex-mex chicken tacos?
Make sure to use high-quality ingredients, such as chicken breasts or thighs, fresh vegetables, and spices like cumin, chili powder, and smoked paprika.
Consider marinating the chicken for a few hours or overnight to give it a more intense flavor.
If you want your tacos to be spicy, add some chopped jalapenos or chipotle peppers to the chicken marinade.
If you're in a rush, you can skip the marinating step and simply cook the chicken with some spices, then shred it.
Use soft tortillas for the tacos, and be sure to warm them up before serving.
For a healthier alternative, use corn tortillas instead of flour.
Toppings such as shredded lettuce, diced tomatoes, cheese, and sour cream are key to making the perfect taco.
Experiment with different flavors by adding different toppings such as guacamole, salsa, or cilantro.
Serve the tacos with a side of rice and beans, or with a bowl of chips and salsa.
What are the best toppings to pair with tex-mex chicken tacos?
When it comes to topping Tex-Mex chicken tacos, the possibilities are endless! From classic ingredients like tomatoes, lettuce, and cheese, to more creative ideas like mango salsa and pickled jalapenos, you can make your tacos as simple or as complex as you like. To help you get started, here are some of the best toppings to pair with Tex-Mex chicken tacos:
Guacamole – This creamy, flavorful topping adds a touch of richness and tang to any taco.
Salsa – Choose from mild, medium, or hot salsa for a burst of flavor.
Sour cream – Sour cream is a classic topping for tacos, and it pairs perfectly with Tex-Mex chicken tacos.
Pico de gallo – This spicy tomato-based condiment adds a kick of flavor and texture.
Shredded lettuce – For a crunchy texture, top your tacos with some shredded lettuce.
Pickled jalapenos – For some extra spice, top your tacos with pickled jalapenos.
Cilantro – This zesty herb adds a fresh flavor to your tacos.
Mango salsa – For a sweet and spicy flavor, try topping your tacos with mango salsa.
Whether you opt for classic toppings or something more creative, these are some of the best toppings to pair with Tex-Mex chicken tacos.
How long does it take to make tex-mex chicken tacos?
It takes about 30 minutes to make a delicious batch of Tex-Mex Chicken Tacos. The key to making these tacos quickly and easily is using pre-cooked chicken and having all the ingredients ready to go before you get started.