Crispy Chicken Parm In Under 30 Minutes!
I love Italian food and Chicken Parmesan is one of my favorites. But I don't always have the time to make the traditional recipe. That's why I love this easy Chicken Parm recipe. It's quick and easy, but still tastes just as delicious as the original. This is my go-to when I'm short on time, but still want a delicious meal.
Easy Chicken Parm Recipe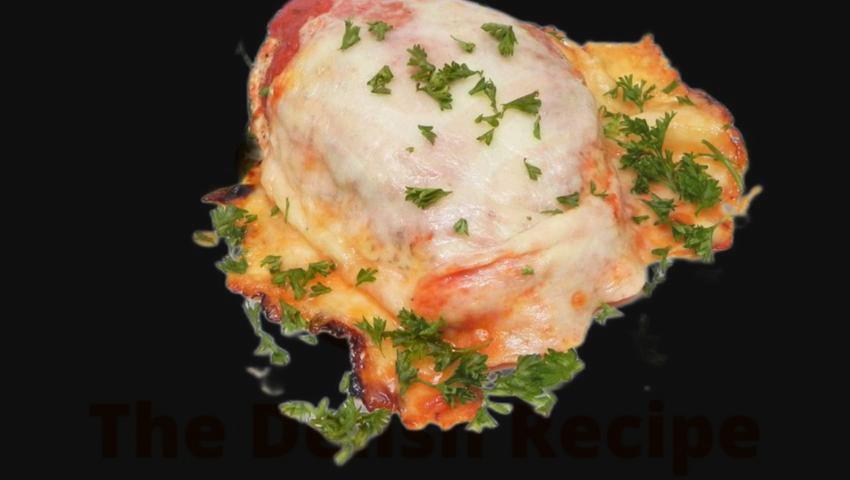 Ingredients
1 (16 ounce) package skinless, boneless chicken breasts (such as Perdue®)
2 cups tomato sauce, or to taste
4 slices mozzarella cheese
cooking spray
Instructions
Preheat the oven to 350 degrees Fahrenheit.
Spray a baking dish with cooking spray.
Place the chicken breasts in the baking dish.
Pour the tomato sauce over the chicken breasts.
Bake for 30 minutes.
Place the mozzarella cheese slices on top of the chicken breasts.
Bake for an additional 5 minutes, or until the cheese has melted.
Serve the Easy Chicken Parm hot. Enjoy!
Nutrition Facts
Serving Size: 1 chicken breast
Calories: 190
Fat: 9 g
Carbohydrates: 6 g
Protein: 20 g
Sodium: 420 mg
What makes chicken parm an easy dish to prepare?
Chicken Parmesan is an easy dish to prepare because it requires few ingredients and simple preparation steps. The dish itself is made up of chicken breasts, cheese, and tomato sauce, all of which can easily be found in most grocery stores. The preparation steps are simple as well, with just a few steps of breading, frying, and baking the chicken before topping it off with the cheese and tomato sauce. All of this can be done in under an hour, making it a quick and easy meal for any night of the week.
The best part about this dish is that it's so versatile. You can make it as simple or as complex as you'd like, by adding different herbs and spices to the breading or using homemade tomato sauce. You can also switch up the cheese you use, from mozzarella to parmesan or even a combination of two. This makes it easy to customize the dish according to your own tastes.
Another great thing about Chicken Parmesan is that it's a crowd-pleaser. Kids love it and adults can appreciate it, making it a great option for family dinners or larger gatherings. It's also an excellent way to get your kids involved in the kitchen, since they can help with breading and frying the chicken.
All in all, Chicken Parmesan is an incredibly easy dish to prepare. With just a few simple ingredients and preparation steps, you can have a delicious meal on the table in no time. It's also versatile and sure to please everyone, making it a great dish for any night of the week.
What are the key ingredients needed to make chicken parm?
The key ingredients needed to make chicken parm are boneless chicken breasts, Italian-style breadcrumbs, cheese, marinara sauce, and seasonings.
When making this classic Italian dish, boneless chicken breasts are the primary ingredient. Choose chicken breasts that are similar in size so that they can be cooked evenly. Once the chicken is prepared, coat it in a mixture of Italian-style breadcrumbs and seasonings of your choice. This is what gives the chicken parm its characteristic crunch and flavor.
Cheese is a must for chicken parm. Mozzarella and Parmesan are the classic choices, but feel free to add whatever cheese you like. With the cheese, a layer of marinara sauce is added to the top of the chicken before it is cooked. This will give the dish its signature savory flavor.
Finally, the chicken parm is finished off with some extra seasoning. Salt, pepper, oregano, and basil are all great choices. Feel free to experiment and find the perfect combination of flavors for your chicken parm.
With these key ingredients, you can make a delicious chicken parm that is sure to be a hit.
What are some tips for making the perfect chicken parm?
Start with a good quality chicken cutlet. Breading and frying the chicken is the most important part of the dish, so make sure to use fresh, high-quality cutlets.
Use the right amount of oil. Heat a generous amount of oil in a large skillet. Aim to use enough oil so the chicken is completely submerged.
Don't over-crowd the pan. Fry the chicken cutlets in small batches to ensure that they cook evenly and don't stick to each other.
Don't forget the seasonings. Add salt, pepper, and any other desired spices to the breadcrumb mixture for an extra layer of flavor.
Watch the cooking time. Frying the cutlets for too long will result in a dry, tough piece of chicken.
Add the sauce and cheese. Once the chicken is cooked, top with your favorite marinara sauce and plenty of mozzarella cheese.
Bake until golden and bubbly. Place the chicken in the oven and bake until the cheese is melted and golden brown.
Enjoy! Serve the chicken parm with a side of pasta or a simple salad for a delicious dinner.
What are some creative ways to serve chicken parm?
When it comes to serving chicken parm, there are a variety of creative options available. Here are some of the most popular and tasty ideas:
Chicken Parm Sliders: These mini sandwiches are a great way to serve chicken parm to a larger group. Simply prepare the chicken parm recipe as usual, then cut into small slices or cubes and assemble on slider buns or dinner rolls.
Chicken Parm Pizza: This is a great twist on the classic Italian dish. Start with your favorite pizza dough and top it with chicken parm, cheese, and tomato sauce. Bake in the oven until it's golden and bubbly.
Chicken Parm Burger: For a delicious twist on the classic burger, top a beef patty with chicken parm and melted cheese. Serve on a toasted bun with your favorite toppings.
Chicken Parm Fries: French fries are always a hit, and they're even better with chicken parm. Simply top a plate of fries with cooked chicken parm and melted cheese.
Chicken Parm Casserole: For a hearty family dinner, try a chicken parm casserole. Combine cooked chicken parm with cooked pasta, cheese, and tomato sauce. Bake in the oven until the cheese is melted and bubbly.
These are just a few of the many creative ways to serve chicken parm. Experiment with different recipes and ingredients to find the perfect combination for your taste.
What are some side dishes that pair well with chicken parm?
When it comes to serving Chicken Parm, there are a variety of side dishes that pair perfectly with it. From classic Italian recipes to fresh vegetable-based sides, there are plenty of options to choose from. Here are some of the most popular side dishes to serve alongside Chicken Parm:
• Pasta: Traditional Italian pasta dishes like spaghetti or penne with marinara sauce or alfredo sauce make for a delicious accompaniment to Chicken Parm.
• Roasted Vegetables: Roasting vegetables such as broccoli, zucchini, bell peppers or mushrooms brings out their flavor and makes for a flavorful and healthy side dish.
• Salad: A simple green salad tossed with a light vinaigrette or balsamic dressing makes for a light and refreshing side dish.
• Garlic Bread: Garlic bread is a classic Italian side dish that can be made to accompany Chicken Parm.
• Rice Pilaf: Rice pilaf is a great way to add a little extra flavor and texture to the meal.
No matter what side dishes you choose to serve with your Chicken Parm, they will make the meal complete. Serve up a delicious and easy Chicken Parm meal tonight complete with any of these tasty side dishes.