Refreshingly Delicious Watermelon Cooler
I love summertime and all its delicious treats, and this Watermelon Cooler is one of my favorites. It's super refreshing and deliciously fruity, and it's always a hit at parties and BBQs. It's also super easy to make, and so if you're looking for a delicious summer drink that will keep your guests coming back for more, this Watermelon Cooler is definitely the way to go!
Watermelon Cooler Recipe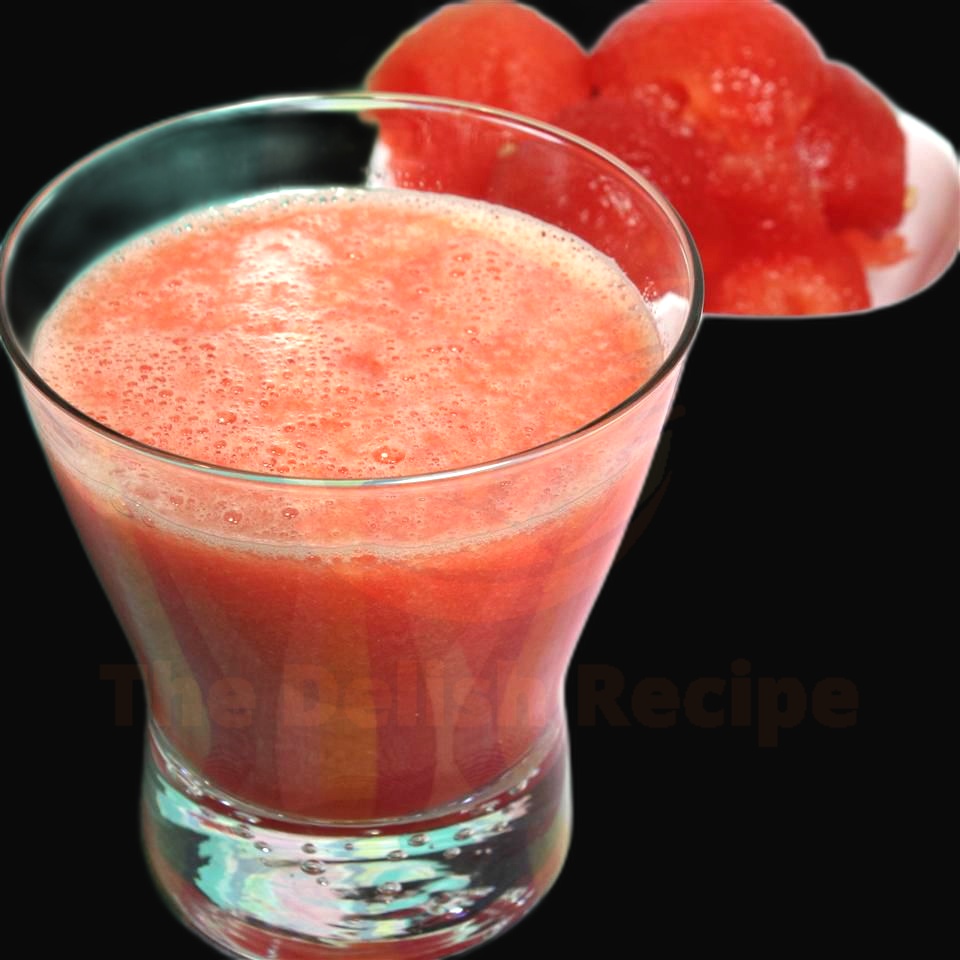 Ingredients
2 cups of fresh watermelon, cubed
1/2 cup of sparkling water
1 lime, juiced
2 tablespoons of sugar
Ice cubes
Instructions
Gather all of the ingredients for this Watermelon Cooler! You'll need 2 cups of fresh watermelon, cubed; 1/2 cup of sparkling water; 1 lime, juiced; 2 tablespoons of sugar; and some ice cubes.
In a blender, add the cubed watermelon, sparkling water, lime juice, and sugar. Blend until the ingredients are combined.
Pour the blended mixture into a glass and then add ice cubes until it's full.
Give your Watermelon Cooler a stir and enjoy!
This delicious Watermelon Cooler can be ready in just 10 minutes. No additional time is needed, so you can make this refreshing drink whenever you want!
Nutrition Facts
Calories: 130
Total Fat: 0 g
Saturated Fat: 0 g
Cholesterol: 0 mg
Sodium: 5 mg
Total Carbohydrates: 33 g
Dietary Fiber: 1 g
Sugars: 27 g
Protein: 1 g
How can you make a delicious watermelon cooler?
The best way to make a delicious watermelon cooler is to start with a few simple ingredients – fresh watermelon, some lime juice, and a little sugar or honey. Then, blend them together until they're completely smooth. You can add a little bit of water if you want to thin out the mixture. Once everything is blended, pour it into a glass over ice and enjoy!
If you'd like to make your watermelon cooler a bit more exciting, why not add some mint leaves, a splash of soda water, or some crushed ice? The possibilities are nearly endless! You can even experiment with adding a bit of your favorite spirit or liqueur if you're feeling adventurous. For a more flavorful drink, try adding a pinch of salt or a bit of freshly grated ginger.
No matter what ingredients you decide to use, a delicious watermelon cooler is just a few simple steps away.
What are the benefits of a watermelon cooler?
The benefits of a Watermelon Cooler are plentiful! Here are a few of the top reasons why you should give it a try:
Refreshing and Fruity – With a Watermelon Cooler, you get a delicious, fruity drink that's perfect for a hot summer's day. It's sure to quench your thirst with its refreshing flavor.
Low in Calories – If you're watching your calorie intake, a Watermelon Cooler is the perfect choice. It's low in calories, so you don't have to worry about adding extra pounds.
Easy to Make – All you need are a few ingredients and a blender to whip up a delicious Watermelon Cooler. It's so simple, you can make it in minutes!.
Healthy – Watermelon is packed with vitamins and minerals, so you're getting an extra dose of nutrition when you drink a Watermelon Cooler. Plus, it's a great source of hydration, so you'll be staying well-hydrated no matter how hot it gets outside.
Delicious – Of course, the most important benefit of a Watermelon Cooler is its delicious taste! Whether you're having it after a workout or just during a lazy day at the beach, you'll always be sure to enjoy the sweet, fruity flavor.
What are some tips for making the best watermelon cooler?
Start with a ripe and juicy watermelon: Make sure that you pick out a watermelon that is ripe and juicy. You can tell by thumping it and listening for a hollow sound. If you can't find a ripe one, try to pick out one that has a dark yellow spot on the bottom.
Slice your watermelon: After you have picked out a ripe and juicy one, it's time to slice it into cubes. Make sure that you leave the rinds on so that your watermelon cooler will have a nice texture.
Add a few herbs and spices: To give your watermelon cooler an extra kick, add some herbs and spices. You can use fresh herbs like mint, basil, and rosemary or dried herbs like oregano and thyme. You can also add some spices like black pepper or cinnamon.
Chill and then blend: Once you have added all the ingredients, you can chill your watermelon in the refrigerator. This will help to keep the flavors together and also make your cooler more refreshing. When it's ready, blend the watermelon until it's smooth.
Add some sweetness: To make your watermelon cooler even more delicious, add a bit of sweetness. You can use honey, maple syrup, or even agave.
Serve over crushed ice: To give your watermelon cooler an extra cool and refreshing touch, crush some ice and pour it over the top. This will make your cooler even more enjoyable and delicious.
Enjoy! Once you have followed all these steps, it's time to enjoy your delicious watermelon cooler! Have fun and enjoy the refreshing taste of summer in a glass.
What are some creative additions to a watermelon cooler?
What are some creative additions to a watermelon cooler? Look no further! Here are some delicious and creative ways to take your watermelon cooler to the next level.
To get started, spice up your watermelon cooler with a splash of vodka. Adding a little vodka to the mix can give your cooler a fun and flavorful kick. You can also add a bit of limoncello or amaretto for a sweet and citrusy twist.
If you're looking for something a little more unique, try adding some herbs and spices. A pinch of mint, basil, or cayenne pepper can really make your cooler shine. Or, for a more tropical vibe, try adding some coconut milk or pineapple juice.
Finally, for an extra-special touch, add a few slices of fresh fruit. Nothing beats a few wedges of watermelon, but other options such as oranges, lemons, or limes can also add a zesty zing to your cooler.
What types of glassware are best for serving a watermelon cooler?
When it comes to serving up a watermelon cooler, it's all about the glassware! A classic tall glass, like a highball or a Collins glass, is perfect for showing off the bright colors of the drink. If you want to get creative, you can use a goblet or a martini glass to make your cooler look extra fancy. However, if you want to keep things casual, a Mason jar or tumbler is a great option too.