Easy-To-Make Strawberry Lemonade Pie Recipe
Making Strawberry Lemonade Pie has been a tradition in my family for as long as I can remember. Every summer when the sweet, juicy strawberries come into season, my family gathers around the table and I have the honor of preparing this sweet and tangy treat. The combination of tart lemons and sweet strawberries layered into a creamy crust is a delight for the taste buds. I've perfected the recipe over the years, and I'm excited to share it with you today!
Strawberry Lemonade Pie Recipe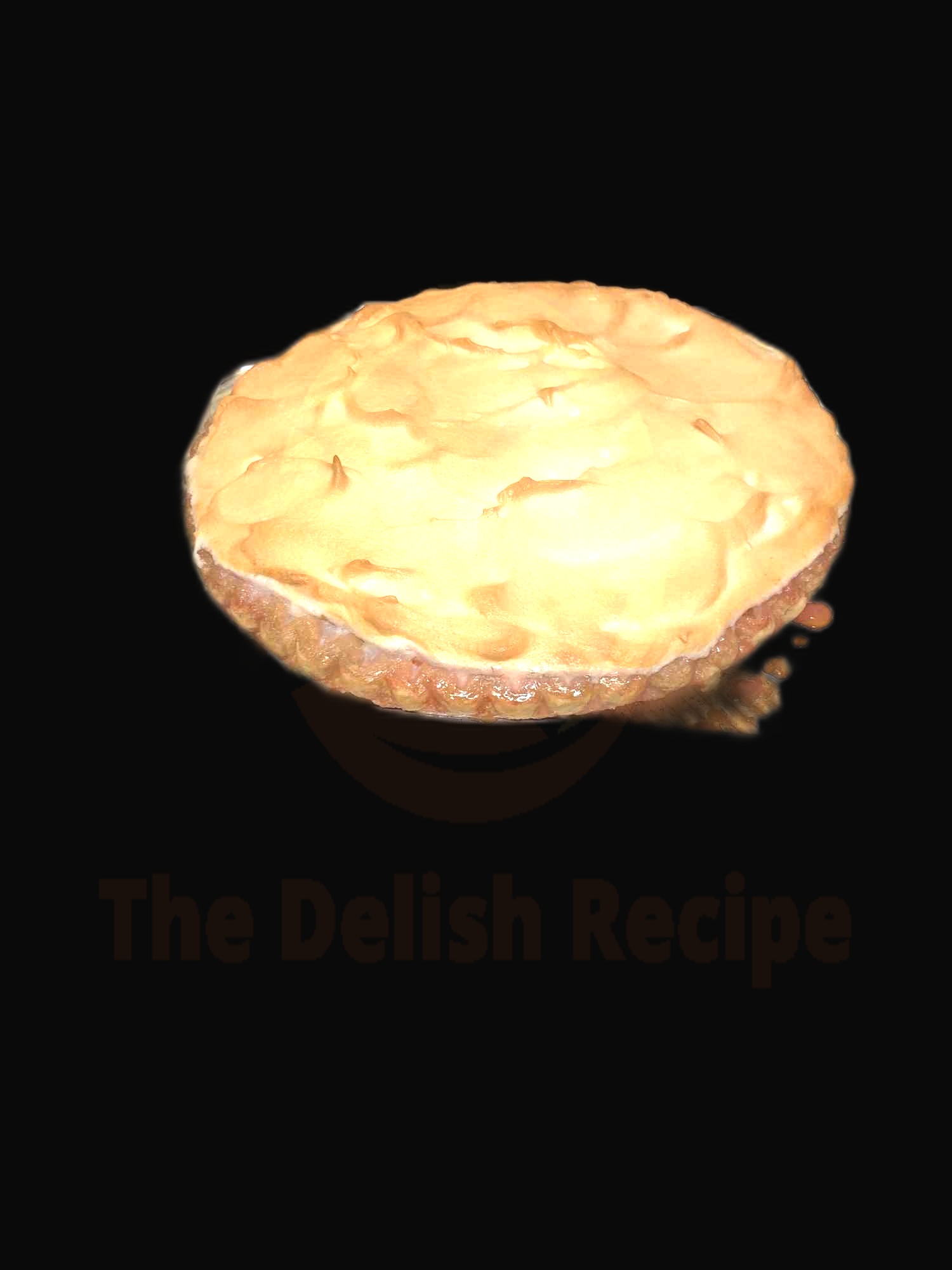 Ingredients
1 9 inch unbaked pie crust
1 (14 oz) can sweetened condensed milk
1/2 cup freshly squeezed lemon juice
2 tablespoons butter, melted
2 cups fresh strawberries, washed and sliced
1/4 cup granulated sugar
1/4 teaspoon salt
1 teaspoon vanilla extract
1/4 cup powdered sugar
Whipped cream for topping (optional)
Instructions
Preheat your oven to 350 degrees F (175 degrees C).
Place the unbaked pie crust into a 9 inch pie plate.
In a medium bowl, combine the sweetened condensed milk, lemon juice, melted butter, strawberries, granulated sugar, salt, and vanilla extract. Mix until all the ingredients are blended together.
Pour the mixture into the unbaked pie crust.
Bake for 45 minutes, or until the crust is golden brown.
Let the pie cool for 10 minutes.
Sprinkle the powdered sugar on top of the pie.
Cut the pie into slices and serve with whipped cream, if desired. Enjoy your delicious Strawberry Lemonade Pie!
Nutrition Facts
Calories: 466
Fat: 16.3g
Carbohydrates: 72.3g
Protein: 8.3g
Sugars: 37.3g
Sodium: 289mg
What is so special about strawberry lemonade pie?
Nothing beats a classic strawberry lemonade pie in the summertime – and that's exactly why it's so special! This delicious and refreshing dessert combines the tartness of lemonade with the sweetness of strawberries for a perfect balance of flavor. With its light and airy texture, this pie is perfect for warm weather gatherings and the perfect way to cool down on a hot summer day. Plus, it's easy to make and can be customized to your taste with just a few simple additions.
What other flavors pair perfectly with the strawberry lemonade pie?
If you're looking to mix up your strawberry lemonade pie game, then you've come to the right place. The classic combination of strawberry and lemon is delightful and refreshing, but there are plenty of other flavors that pair perfectly with it. From savory and salty to sweet and tart, there's something for everyone. Here are some of our favorite flavor pairings for strawberry lemonade pie:
Coconut: Coconut adds a delightful tropical flavor to the mix, making it the perfect summer-time treat. Add some shredded coconut on top of the pie for an added crunch, or mix some coconut flakes into the filling.
Chocolate: Chocolate and strawberry is a classic combination, and it works just as well with the tartness of the lemonade. Try adding some chocolate chips, melted chocolate, or even a drizzle of chocolate syrup to the top of the finished pie.
Vanilla: A touch of vanilla adds a subtle sweetness that pairs perfectly with the tartness of the lemon. Whether you add it to the filling or sprinkle some vanilla sugar on top, you'll be sure to enjoy the flavor.
Caramel: Caramel is a great way to add some depth and richness to the pie. Try making a caramel sauce to drizzle over the top of the pie, or mix some caramel bits into the filling.
Almond: Almond is a great way to add some nutty flavor and crunch to the pie. Try adding some sliced almonds on top of the finished pie, or mix in some almond extract for a subtle flavor.
No matter what flavor combinations you choose, a strawberry lemonade pie is sure to be a hit. Whether you're looking for something sweet and tart or savory and salty, any of these pairings are sure to satisfy.
How does the combination of strawberry and lemonade create an unforgettable taste?
Combining the sweetness of strawberries with the tartness of lemonade creates an unforgettable taste sensation!
The combination of these two ingredients is a classic favorite, and it's no wonder why – the perfect balance of sweet and tart makes for a deliciously refreshing treat.
The combination of strawberry and lemonade is especially great in a pie, as it adds a unique flavor and texture to the dessert.
The strawberry and lemonade combination gives a light, fruity flavor to the pie that can't be beat. The sweetness of the strawberries is balanced perfectly by the tartness of the lemonade, making for a truly unforgettable taste.
The strawberry and lemonade combination also adds a beautiful color to the pie, making it a delightful treat to look at as well as to eat.
The best part of the strawberry lemonade combination is that it can be enjoyed in a variety of ways. Whether it's in a pie or just in a glass, the taste of this classic combination is sure to please.
What tips and tricks can you use to make the perfect strawberry lemonade pie?
Making a perfect strawberry lemonade pie doesn't have to be a challenge – with these tips and tricks, you can create a delicious and beautiful dessert that everyone will enjoy! Here are a few things to keep in mind:
Use fresh strawberries and lemons when possible – the flavors will be much more vibrant than using store-bought ingredients.
If using store-bought ingredients, make sure to adjust the amount of sugar accordingly, since processed ingredients tend to be sweeter than fresh.
Don't forget to zest the lemon before adding it to the filling – this will give the pie a nice citrus flavor without adding too much tartness.
When baking the pie, make sure to cover the edges of the crust with foil – this will prevent it from over-browning.
After baking, allow the pie to cool completely before serving – this will ensure that the filling has set properly and has a smooth, creamy texture.
How can you bring a unique twist to strawberry lemonade pie?
If you're looking to put a unique twist on your strawberry lemonade pie, you're in luck! There are a variety of simple, yet creative ways to make your dessert stand out from the rest. From creative garnishes to adding unexpected ingredients, you can make your strawberry lemonade pie extra special with minimal effort.
One great way to make your strawberry lemonade pie unique is to use different types of crusts and crust decorations. A more classic option is to use a graham cracker crust and top it with a sprinkle of cinnamon sugar, while a more unique option could be to use a shortbread crust and add a layer of almond slices. You can also get creative with the decorations – use cookie cutters to create shapes, like stars or flowers, from the crust.
You can also make your strawberry lemonade pie memorable by adding some unexpected ingredients to the filling. Try adding a few tablespoons of orange zest for a burst of citrus flavor, or a spoonful of nutmeg for a warm and spicy twist. For an even more creative twist, you can add a few tablespoons of lemon curd to the filling for an extra tangy kick.
Finally, don't forget about the garnish! Instead of using plain whipped cream or a dollop of ice cream, you can get creative with your topping. Try fresh fruit slices like kiwi or mango, or a sprinkle of cinnamon and coconut. You can also make a simple glaze with lemon juice, powdered sugar, and a pinch of nutmeg and drizzle it over the top.
With just a few extra steps, you can easily bring a unique twist to your strawberry lemonade pie. Whether you're using a different type of crust or adding a few unexpected ingredients, you'll be sure to make an unforgettable dessert.