Rich, Fudgy Stout Brownies – An Easy Chocolate Recipe
I'll never forget the first time I made these Stout Brownies. I had been wanting to try a recipe that combined beer and chocolate for some time, and this one definitely didn't disappoint. The combination of the rich, dark stout and the sweetness of the chocolate created a unique flavor that I haven't been able to replicate since. So, if you're looking for a unique and delicious treat, look no further than these Stout Brownies!
Stout Brownies Recipe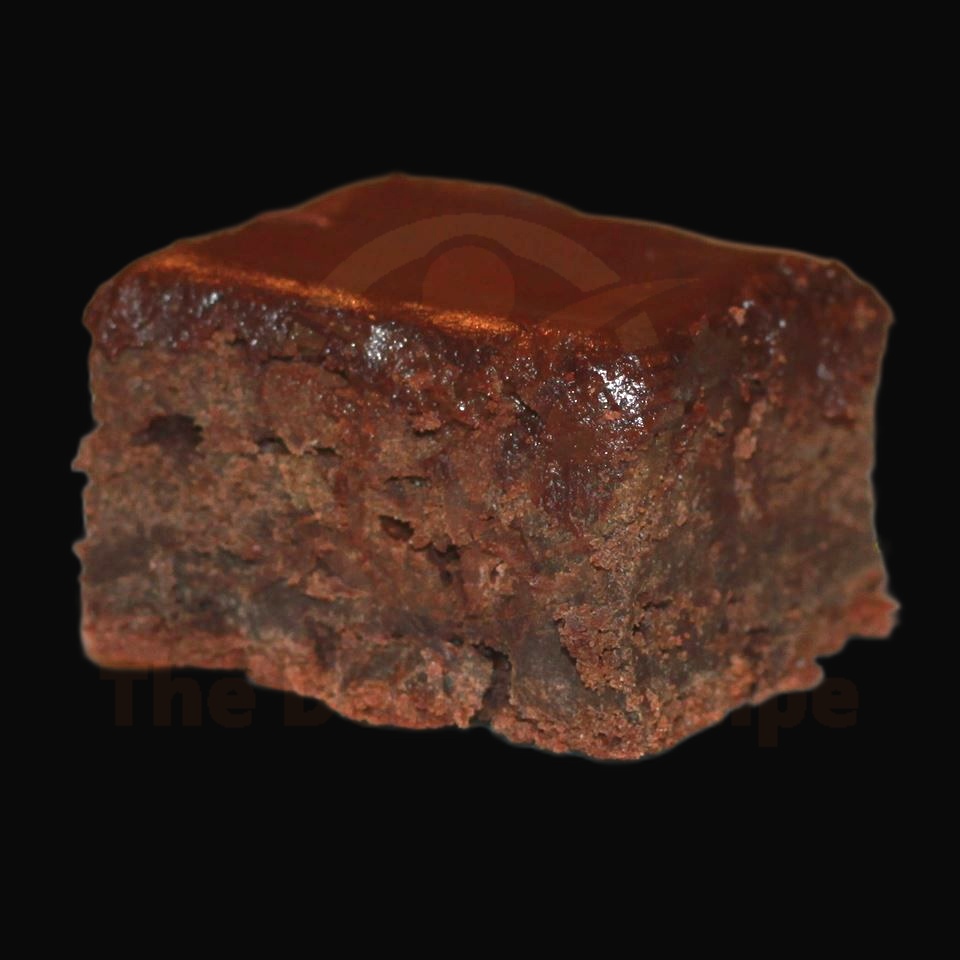 Ingredients
1 cup all-purpose flour
1 cup unsweetened cocoa powder
1 teaspoon baking powder
½ teaspoon salt
1 cup stout beer
1 cup butter, melted
2 cups granulated sugar
4 large eggs
1 teaspoon vanilla extract
1 cup semi-sweet chocolate chips
Instructions
Preheat your oven to 350 degrees F.
In a medium bowl, whisk together the all-purpose flour, cocoa powder, baking powder, and salt.
In a large bowl, whisk together the stout beer, melted butter, and granulated sugar until smooth.
Whisk in the eggs and vanilla extract until combined.
Gradually add the dry ingredients, mixing until just combined.
Fold in the semi-sweet chocolate chips.
Grease a 9×13 inch baking pan.
Pour the batter into the pan and spread evenly.
Bake for 30 minutes, or until a toothpick inserted comes out clean.
Allow the brownies to cool for at least 15 minutes before cutting into them.
Enjoy your delicious Stout Brownies!
Nutrition Facts
Calories: 420
Fat: 16g
Carbohydrates: 57g
Protein: 7g
Cholesterol: 85mg
Sodium: 260mg
Sugar: 36g
What is the difference between making brownies with stout beer and regular beer?
When it comes to brownies, the difference between using stout beer and regular beer is like night and day! Stout beer has a much stronger flavor and a richer, almost coffee-like flavor that really enhances the chocolatey-ness of the brownies. Plus, it adds a bit of a hoppy finish that makes it extra special. In comparison, regular beer has a much subtler flavor and can be overwhelmed by the chocolate in the brownies.
How do you make sure your stout brownies turn out perfectly?
Making sure your stout brownies turn out perfectly is easy! Here are some simple tips to help you get the most out of your baking:
Use a good quality stout for maximum flavor. Avoid using a stout that's too sweet, as it can affect the flavor of the brownies.
Start with a basic brownie recipe and add the stout to the wet ingredients. This will ensure the flavor of the beer is evenly distributed throughout the brownies.
Use dark chocolate chips or chunks for a more intense chocolaty flavor.
If you're using a richer stout, cut back on the amount of sugar in the recipe. This will help balance out the sweetness of the beer.
Don't over mix the ingredients. This will result in a dry, tough brownie.
To get that perfect texture, bake the brownies until they're just barely set in the middle. A toothpick inserted into the center should come out with a few moist crumbs.
What flavor notes can you expect from stout brownies?
If you're a fan of dark, roasted flavors, you're in for a treat with stout brownies! These chocolatey treats bring together the unique sweetness of dark chocolate and the unmistakable roasty notes of stout for a delicious and unique treat. Expect hints of coffee, chocolate, roasted nuts, and a subtle bitterness that balances the sweetness of the brownie. A hint of caramel can also be detected in some recipes, further adding to the complexity of flavor. All these flavors come together to create a flavor that's bold and exciting, yet still reminiscent of the classic brownie.
What are some of the best recipes for making stout brownies?
If you're looking for the best recipes for making delicious, rich and fudgy stout brownies, you've come to the right place! Stout beer gives brownies an extra hit of flavor and moisture, and with the right recipe, they're sure to be a hit with family and friends. Here are some of our favorite recipes for making the perfect stout brownies.
The first recipe is a classic: Stout Fudge Brownies. This recipe uses a combination of chocolate and stout for an intense flavor, and a generous sprinkle of sea salt for a sweet and salty contrast. These brownies are moist, dense, and delicious.
Next up is Chocolate Stout Brownies with a Caramel Glaze. These brownies are made with a stout-infused butter, and topped with a gooey caramel glaze. The result is a heavenly combination of sweet, salty, and creamy flavors.
For a unique twist on traditional brownies, try out Chunky Chocolate Stout Brownies. This recipe uses a combination of stout and nuts, for a crunchy texture and intense flavor. The nuts and stout also add an extra layer of complexity to the flavor.
Finally, if you're looking for something a bit more special, try these Stout & White Chocolate Brownies. This recipe combines the richness of stout with the sweetness of white chocolate, creating a decadent treat.
Whether you're looking for a classic recipe or something a bit more creative, these recipes for making stout brownies are sure to satisfy.
What are some creative ways to serve stout brownies?
If you're looking for creative ways to serve up delicious Stout Brownies, you've come to the right place! From classic recipes to unique twists, here are some of our favorite ideas to try out.
Toast and Ice Cream: Toast your brownies in the oven and top them off with a scoop of your favorite ice cream. A few crumbled nuts or chocolate chips will take it to the next level.
Caramel Drizzle: Slice a brownie into cubes and drizzle them with a generous helping of caramel sauce. Sprinkle on some crushed nuts for extra crunch.
Brownie Parfait: Layer cubes of brownie with whipped cream, chocolate sauce, and your favorite fruit. Don't forget to top it off with a cherry or two.
Chocolate Chip Brownie Sandwich: Slice two brownies, spread butter cream frosting or peanut butter between them, and top it off with a sprinkle of chocolate chips.
Chocolate Covered: Dip the entire brownie in melted chocolate. Sprinkle it with some crushed nuts for a delicious treat.
These are just a few of the creative ways to enjoy Stout Brownies. Whether you're serving them as a dessert or a snack, these recipes will be sure to please any crowd.