Delicious Souffle Pancakes – A Quick And Easy Recipe
I've been obsessed with making souffle pancakes ever since I tried them for the first time. They have an incredibly light and fluffy texture that just melts in your mouth. The combination of the fluffiness and the smooth, creamy flavor is absolutely delicious. I can truly say that making souffle pancakes is one of my favorite cooking activities!
Souffle Pancakes Recipe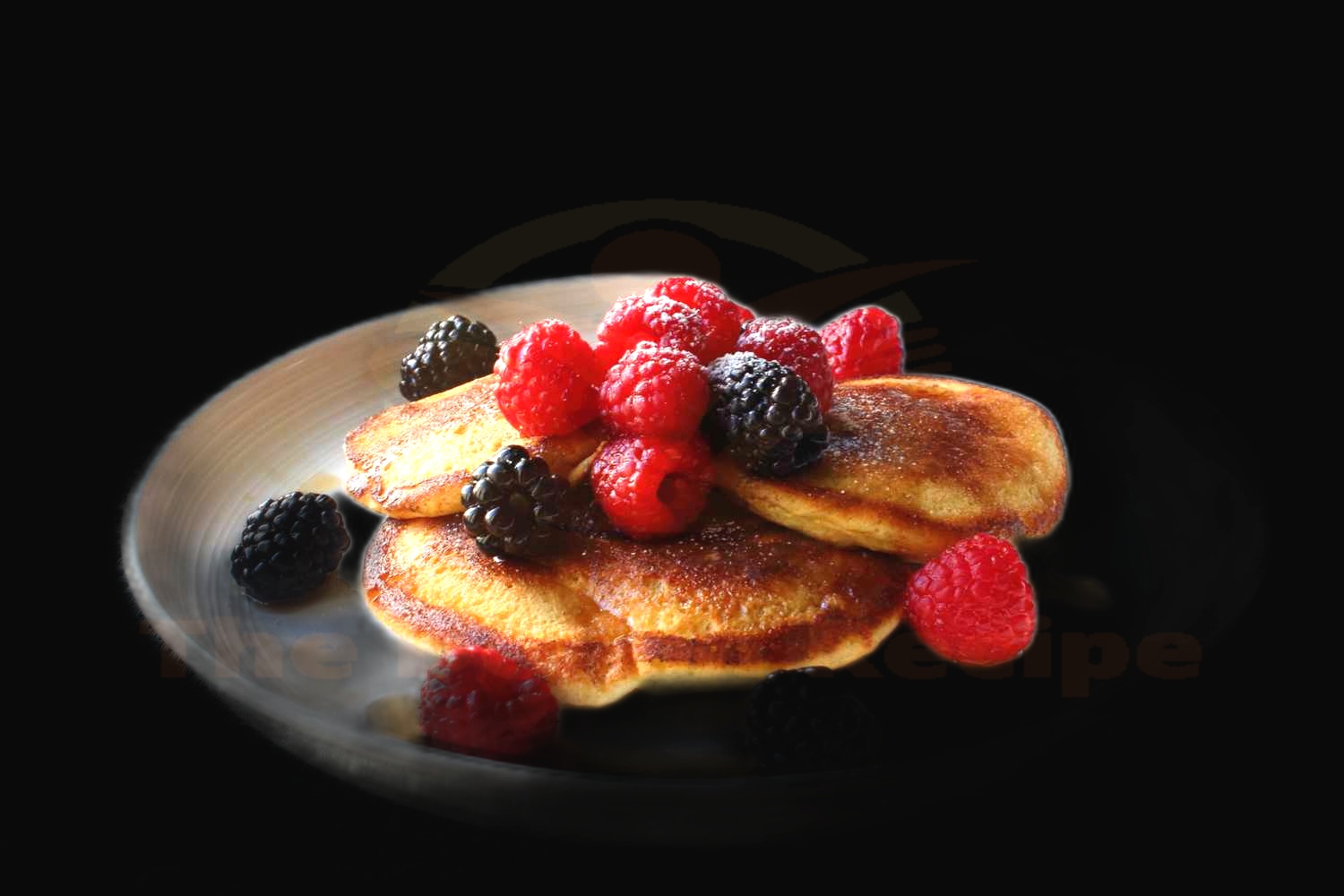 Ingredients
3 large eggs, separated
2 tablespoons unsalted butter, melted
2 tablespoons granulated sugar
¼ teaspoon salt
¾ cup all-purpose flour
1 cup whole milk
2 tablespoons vegetable oil
Powdered sugar, for dusting
Instructions
Welcome to the world of souffle pancakes! Here are the instructions to make the most delicious pancakes you will ever have.
Start off by separating the eggs. You'll need three large eggs and one bowl. Put the egg whites into one bowl and the egg yolks into another. Set aside the egg whites for now.
In a medium bowl, mix together the melted butter, sugar, salt and flour. Slowly add in the milk and stir until it is all combined.
Take the egg yolks and mix them into the flour and milk mixture. Whisk until the mixture is smooth and creamy.
Now it's time to work on the egg whites. Beat them with a mixer until they become stiff and glossy.
Take half of the beaten egg whites and fold them into the flour and milk mixture. Once this is done, add the remaining egg whites and fold them in until the batter is light and fluffy.
Heat a non-stick pan over medium heat and brush it with vegetable oil. Drop the pancake batter by the spoonful onto the pan and cook for about 2 minutes on each side.
Once the pancakes are done, remove them from the pan and place them on a plate. Dust with powdered sugar and enjoy your delicious souffle pancakes!
Nutrition Facts
Calories: 281 kcal
Fat: 11.6g
Carbohydrates: 32.5g
Protein: 6.5g
Sodium: 179mg
Cholesterol: 97mg
Have you ever heard of souffle pancakes?
Have you ever heard of souffle pancakes? Absolutely! They are the newest trend in pancakes and for good reason. Not only are they incredibly fluffy and light, but they also come in an array of delicious flavors.
Souffle pancakes are a unique twist on traditional pancakes. They are made with a combination of egg whites and cream, which gives them a light, airy texture that almost melts in your mouth. Often served with fresh fruit, cereal, or ice cream, these pancakes are sure to be a hit with everyone.
Another great thing about souffle pancakes is that they are incredibly versatile. You can top them with all sorts of sweet and savory ingredients to create a variety of flavors. From berry compote to chocolate sauce, these pancakes can be adapted to your own personal tastes.
These pancakes are not only a great way to start your day, they can also be a delicious dessert or snack. If you're looking for a way to enjoy pancakes without the calories, souffle pancakes are the way to go.
So, have you ever heard of souffle pancakes? If not, you should definitely give them a try! They are sure to be a hit with everyone.
What do they look like?
Souffle pancakes are the fluffiest and most delicious pancakes you will ever taste! They are much thicker and puffier than regular pancakes, and they have an airy, spongy texture. These pancakes are usually served as a stack of three or four, and they can come with a variety of toppings, such as fresh fruits, whipped cream, and syrup.
How do you make them?
Making Souffle Pancakes is surprisingly easy! Here are the steps you need to follow:
Start by whisking together eggs, flour, and sugar until they are light and fluffy.
Heat a non-stick pan on medium-high heat.
Grease the pan with butter or non-stick spray.
Pour the batter into the pan, making sure to spread it evenly.
Cook the pancake for about 2 minutes each side until golden brown.
What are the benefits of eating souffle pancakes?
You may be wondering what the benefits of eating souffle pancakes are. Well, the answer is simply delicious! Souffle pancakes are a delicious treat that offer a range of benefits. Here are just a few:
Light and fluffy texture: Souffle pancakes are known for their light, fluffy texture. They melt in your mouth and provide a delightful experience!.
Versatility: Souffle pancakes can be served with a variety of different toppings and flavors. From sweet syrups and jams to savory bacon and cheese, there's something for everyone!.
Low calorie: Souffle pancakes contain fewer calories than traditional pancakes, making them a great choice for those looking to watch their weight.
Quick and easy to make: Souffle pancakes only take a few minutes to make, making them the perfect breakfast option for busy mornings!.
So, if you're looking for a delicious and nutritious treat, souffle pancakes are a great choice. Not only are they light and fluffy, but they're also versatile, low in calories, and quick and easy to make.
What makes them different from traditional pancakes?
Souffle Pancakes are different from traditional pancakes because they are fluffy, light, and airy. They are made with whipped egg whites, giving them a unique texture and elevating them beyond traditional pancakes. They are also incredibly delicious- the combination of the fluffy texture and the sweetness of the pancakes makes for a truly unique taste.
Souffle Pancakes are often served with different toppings, from sweet fruits to savory bacon and eggs. The toppings add to the experience, creating an indulgent treat that is sure to satisfy your cravings. Souffle Pancakes are becoming increasingly popular, as people are discovering their unique taste and texture.
In addition, Souffle Pancakes are much easier to make than traditional pancakes. They don't require flipping, and the whipped egg whites make the batter light and airy so there's no need to worry about the pancakes becoming too thick or dense. This makes them great if you're short on time or don't want to spend too much effort making pancakes.
So if you're looking for a unique and delicious pancake experience, give Souffle Pancakes a try. Their fluffy texture, delicious taste, and ease of making make them a great alternative to traditional pancakes.
What are some creative ways to enjoy souffle pancakes?
You don't have to settle for just the basic flavors of souffle pancakes! There are so many creative and delicious ways to enjoy these fluffy and delectable treats. Here are some creative ideas to get your creative juices flowing:
Create a souffle pancake parfait. Layer the pancakes with fresh fruit, whipped cream, and your favorite ice cream.
Create a savory version with bacon and cheese.
Top your pancakes with a sweet and salty combination of peanut butter and honey.
Make a breakfast sandwich out of two fluffy souffle pancakes. Layer with a fried egg, cheese, and your favorite breakfast meats.
Top your pancakes with a delicious berry compote.
Turn your pancakes into dessert by topping them with a generous scoop of your favorite ice cream, chocolate sauce, and chopped nuts.
For a decadent treat, top your pancakes with a drizzle of Nutella and banana slices.
Create a unique flavor combination with Greek yogurt, chopped almonds, and honey.
As you can see, there are endless possibilities when it comes to enjoying souffle pancakes.
What ingredients do you need to make souffle pancakes?
If you want to make delicious and fluffy soufflé pancakes, you'll need just a few simple ingredients. Here's what you'll need to make these heavenly pancakes: eggs, heavy cream, all-purpose flour, baking powder, and a pinch of salt. To sweeten the pancakes, you can add a teaspoon of sugar or honey.
To make the pancakes, start by separating the egg yolks from the whites. In a large bowl, whisk together the egg yolks, heavy cream, and sugar until the mixture is light and creamy. In a separate bowl, whisk together the flour, baking powder, and salt. Gradually add the dry ingredients to the wet ingredients and mix until you have a thick and creamy batter.
Next, beat the egg whites in a separate bowl until stiff peaks form. Gently fold the egg whites into the batter and mix until the egg whites are evenly distributed.
Heat a lightly buttered non-stick pan over medium-high heat. Add a ladleful of pancake batter to the pan and cook until the edges start to brown. Flip the pancakes and cook the other side until golden and fluffy. Serve the pancakes warm with a sprinkle of powdered sugar and a pat of butter.