Delicious S'More Pie Recipe For A Sweet Treat
I can remember when I was a kid and I used to always beg my parents to make me a S'more Pie. Every summer, we would gather around the fire and roast marshmallows and make the most delicious pie ever. It was always such a treat, and I still make them to this day. So if you're looking for a summertime sweet treat to make for your family, you've come to the right place. With this recipe for S'more Pie, your family will be begging for more.
S'more Pie Recipe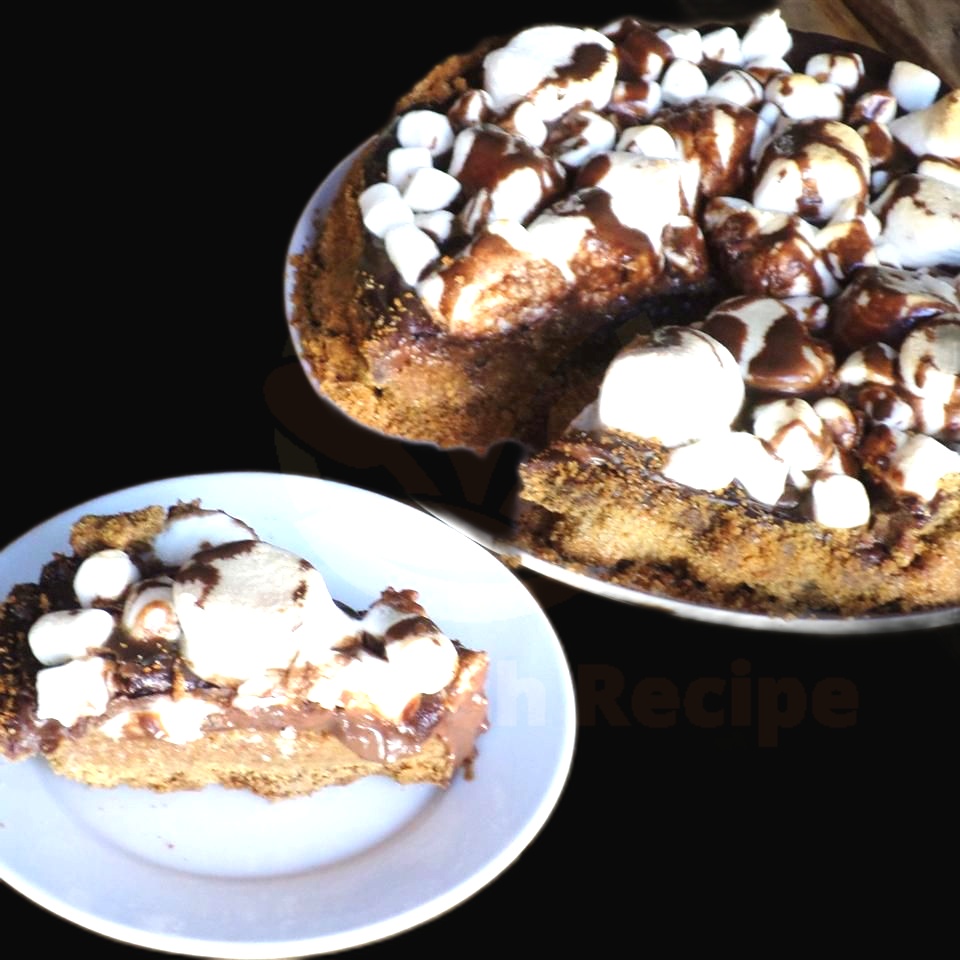 Ingredients
1 package (14-15 ounces) of graham crackers
7 tablespoons of butter, melted
1/4 cup of sugar
1 cup of milk chocolate chips
1/2 cup of peanut butter
1 can (14 ounces) of sweetened condensed milk
1 teaspoon of vanilla extract
2 cups of mini marshmallows
Instructions
Hey there, let's make S'more Pie! Here's what you'll need: 1 package of graham crackers (14-15 ounces), 7 tablespoons of melted butter, 1/4 cup of sugar, 1 cup of milk chocolate chips, 1/2 cup of peanut butter, 1 can of sweetened condensed milk (14 ounces), 1 teaspoon of vanilla extract, and 2 cups of mini marshmallows.
First, preheat your oven to 350°F. Next, crush your graham crackers and mix them with the butter and sugar in a bowl. Grease a 9-inch pie plate and press the graham cracker mixture into the plate. Bake for 8-10 minutes, or until golden.
Meanwhile, in a medium saucepan, melt the chocolate chips and peanut butter together over medium-low heat. Reduce the heat to low and add the condensed milk and vanilla extract. Simmer, stirring continuously, until the mixture thickens.
Remove the crust from the oven and pour the chocolate mixture into the pie plate. Sprinkle the marshmallows on top. Bake for an additional 5-7 minutes, or until the marshmallows are golden brown.
Let the pie cool completely before serving. Enjoy!
Nutrition Facts
Calories: 505
Fat: 26g
Carbohydrates: 55g
Protein: 9g
Sugar: 38g
Sodium: 214mg
What makes s'more pie so special?
S'more Pie is special because it combines the classic flavors of your favorite campfire treat with a delicious, creamy pie! This decadent dessert is bursting with warm chocolate, toasted marshmallows and a crunchy graham cracker crust. It's a unique twist on a classic favorite that's sure to please everyone.
The graham cracker crust is the perfect base for this treat. It offers a crunchy texture to the rich chocolate and marshmallow layers. The graham cracker crust also helps to keep the pie from becoming overly sweet, making it the perfect balance of decadence and sweetness.
The chocolate layer is what really brings this pie together. It adds a rich, creamy flavor that pairs perfectly with the marshmallow and graham cracker crust. You can use store-bought chocolate or even make your own melted chocolate for an even richer flavor.
The marshmallow layer is what really makes this pie special. It adds a gooey sweetness without being too overpowering. You can top the pie with mini marshmallows for a classic look, or you can use a marshmallow cream to give the pie a fluffy topping.
All in all, the combination of graham cracker crust, chocolate and marshmallow make s'more pie a unique and delicious treat. It's the perfect way to combine a classic favorite with something new and exciting.
How can s'more pie be served?
S'more Pie is a delicious and fun dessert that can be served in many different ways. Serve it up as a traditional pie and slice it into wedges, or create individual s'more pies in mini tart shells. You can even add a twist and make an ice cream s'more pie.
What unique flavor combinations can you try with s'more pie?
When it comes to s'more pie, there's no limit to the unique flavor combinations you can try! Whether you're looking for something classic or a little more adventurous, you can mix and match ingredients to create delicious new flavor profiles. Here are just a few ideas to get you started:
Chocolate and raspberry – Combine rich chocolate and tart raspberries for a delectable sweet-tart combination.
Peanut butter and jelly – Mix creamy peanut butter and tangy jelly for a classic flavor combo.
Coconut and lime – Create a tropical twist with sweet coconut and zesty lime.
Caramel and sea salt – Take your s'more pie to the next level with this indulgent combination.
Bananas and Nutella – Enjoy a sweet and creamy blend of bananas and Nutella.
These are just a few of the unique flavor combinations you can try with s'more pie.
What other recipes work well with s'more pie?
If you love s'more pie, you're probably wondering what other recipes can help you round out your meal! Well, you're in luck, because there are a ton of delicious dishes that pair perfectly with s'more pie. Here are a few of our favorites:
Chocolate Chip Cookie Skillet: If you love s'more pie, you're sure to love a classic chocolate chip cookie skillet. This delicious dessert is easy to make, and the combination of crunchy cookie and gooey chocolate chips is the perfect accompaniment for s'more pie.
Brownies: Brownies are a classic dessert that pairs wonderfully with s'more pie. The chocolatey goodness of a brownie pairs perfectly with the chocolatey, marshmallowy goodness of s'more pie. Plus, you can even make them in a cast-iron skillet for a truly decadent dessert experience.
Ice Cream: Everyone loves ice cream, and it's a great way to top off a slice of s'more pie. Whether you go for classic chocolate, vanilla, or something more adventurous like salted caramel or coffee, this cool and creamy treat is the perfect accompaniment to a warm and gooey s'more pie.
No matter what you choose, s'more pie is sure to be a hit! With these delicious recipes, you'll be sure to have a sweet treat that everyone will love.
How can you store s'more pie for later?
If you want to save some of that delicious s'more pie for later, there are a few easy steps you can take to make sure it stays as fresh and tasty as when you first made it. First, let the pie cool completely before you store it. Once the pie has cooled, wrap it tightly in plastic wrap and store it in the refrigerator.